Bronze Female Sculpture Details:
This bronze sculpture depicts a sexy and beautiful woman dancing. She was not wearing any clothes, but her posture was elegant. Her movements are very standard, fully showing the physical beauty of women. In the garden, she brings out her unique beauty and sensuality. Such a beautiful famous bronze female statue would make visitors very excited. This bronze sculpture could be placed anywhere as fine decorative art. For example, you could decorate parks, estates, gardens, and squares.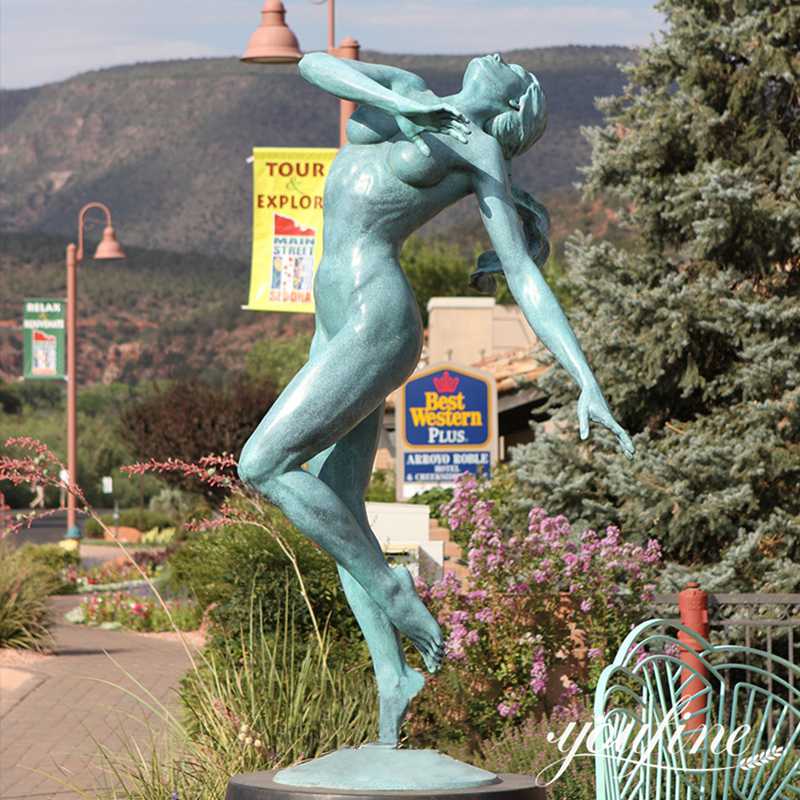 The Artistic Value of Bronze Sculpture:
The bronze sculpture is a kind of sculpture made of copper, zinc, tin, and other metal materials. YouFine uses traditional bronze casting methods to complete lost wax casting. Lost wax casting is a high-tech, complex, time-consuming, and labor-intensive process. Especially since bronze metal shrinks up to 5% in castings.
Therefore, the skill required for casting, combined with the innate value of bronze, makes famous bronze female statues relatively expensive. And YouFine's artists have mastered the technique. Our artists could cast you an incredibly beautiful female sculpture.
Why Choose YouFine Bronze Factory?
YouFine is a professional bronze sculpture foundry. Our factory has more than 39 years of experience in producing bronze sculptures. So we are good at making all kinds of classic and famous bronze sculptures. Such as famous artist sculptures, Venus sculptures, Goddess of Justice sculptures, thinker statues, Three Graces life-size bronze statue, etc. We could also provide you with your desired large public urban bronze sculptures and abstract urban bronze sculptures.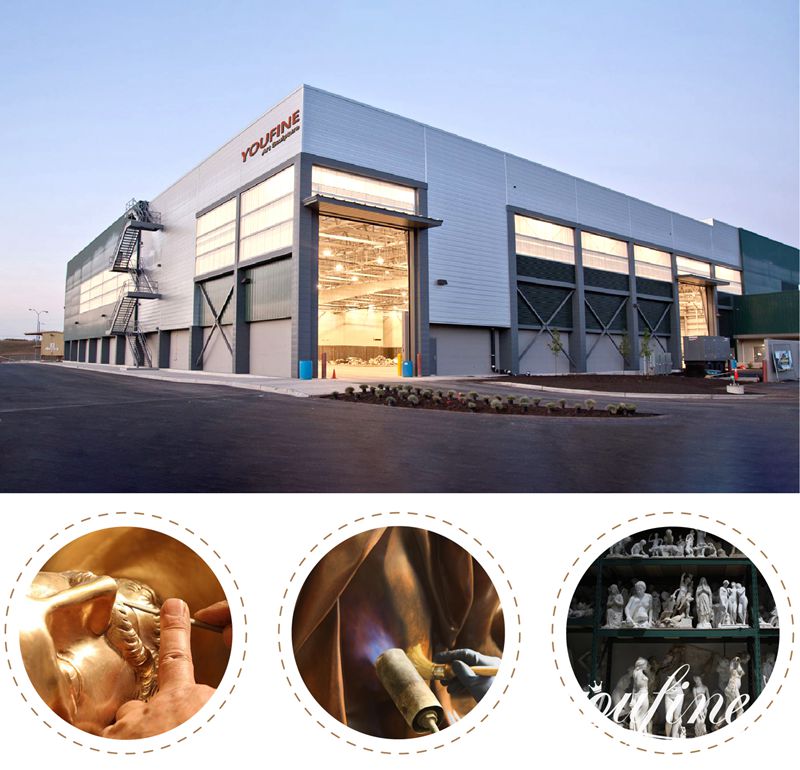 So have a beautiful famous bronze female statue and you would have a priceless treasure. Our bronze statues would keep your high quality for hundreds of years without any quality issues. We are a professional bronze factory and foreign trade export manufacturer. Therefore, we are the Chinese factory you could trust and choose.