Introducing Bull Sculpture Wall Street:
YouFine bronze bull sculpture wall street looks realistic. Especially the bull with its head bowed slightly and its nose gleaming. Its long, pointy horns seemed to be thrust forward. Moreover, we could also feel that the bull seems to be angry and quite dangerous. In addition, its muscular body leans to one side. YouFine's bull sculpture has its tail bent like a whip. In particular, this bronze bull sculpture looks dynamic and dynamic. YouFine artists have been casting bronze large bull sculptures for 40 years and we are able to provide you with an absolutely exquisite bronze bull sculpture.
Traditional Lost Wax Technique:
YouFine artists produce bronze bull sculptures using traditional Chinese lost wax casting techniques. Our artists inherit the traditional Chinese lost wax casting technique for bronze craftsmanship. As such, YouFine artists have kept this endangered traditional craft alive. The traditional Chinese lost wax method is a precision casting method for bronze and other metal utensils. This method, also known as the "investment method", was first seen in the middle and late Shang Dynasty.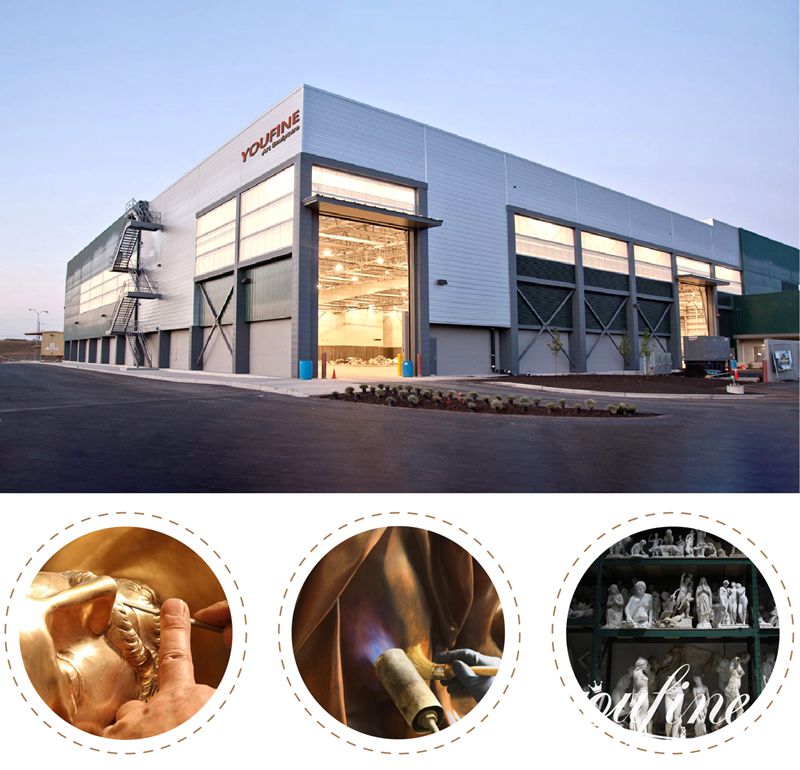 First of all, the main process of this technology is to use plastic wax to make a model of the casting. At high temperatures, the wax model is completely melted and lost, making the entire casting model into an empty shell. Our artist then pours the molten bronze solution into the wax shell. After that, we got every casting of the bronze bull. Then, after welding and grinding, we could see the overall shape of a bronze bull.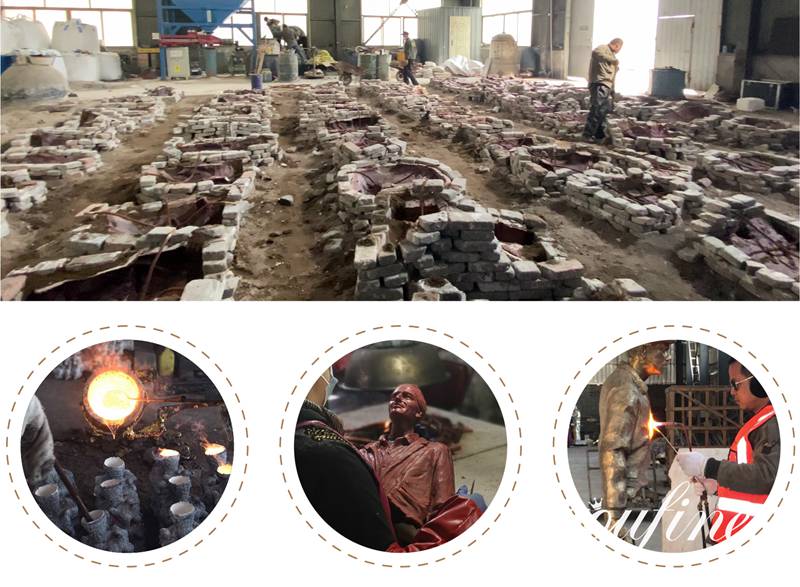 Excellent Coloring Artist:
YouFine has excellent coloring artists. Also, they used chemical coloring to color the bronze bull sculpture. And, our factory has a complete set of color palettes and a variety of colors. There is no doubt that our artists have mastered chemical coloring. Therefore, you could get a bronze bull sculpture in the color you like. Also, the color of the YouFine bronze sculpture would be very natural, especially as time goes by, it would become more beautiful.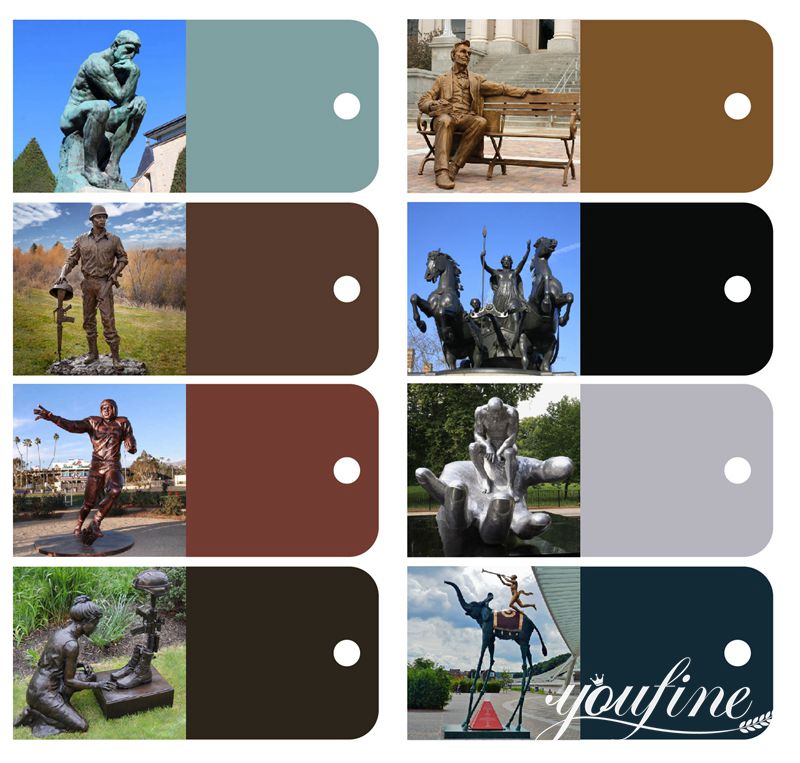 If you want a beautiful and high-quality bronze bull sculpture, YouFine is your best choice. Please contact us today for more Wall Street Bull design catalogs.