Goku Statue Details:
The fiberglass life-size Goku statue is in good shape. In addition, the lines of his muscles are clearly visible. Of course, generally speaking, his hair is jet black, and his eyebrows and pupils are black. Of course, our artists could create a lively Goku statue for you.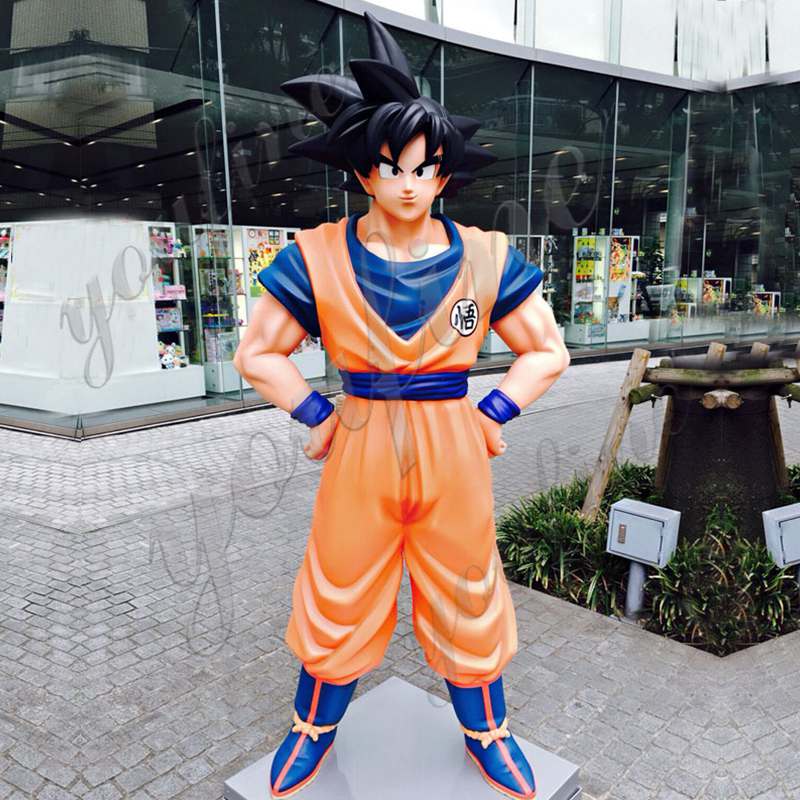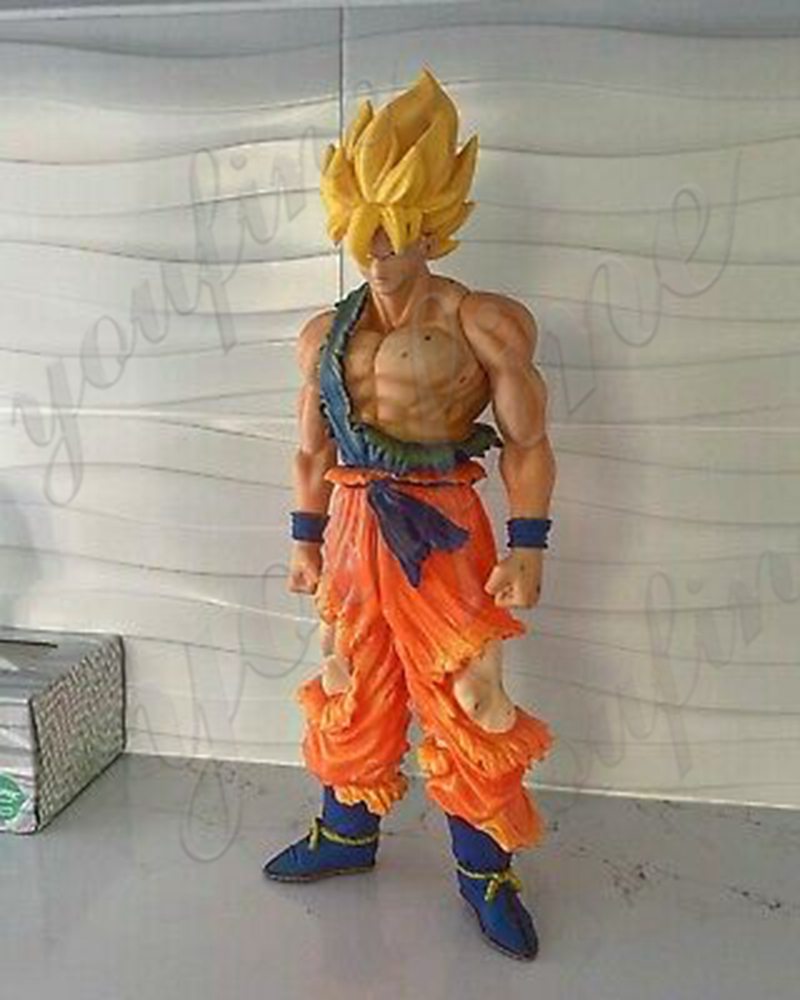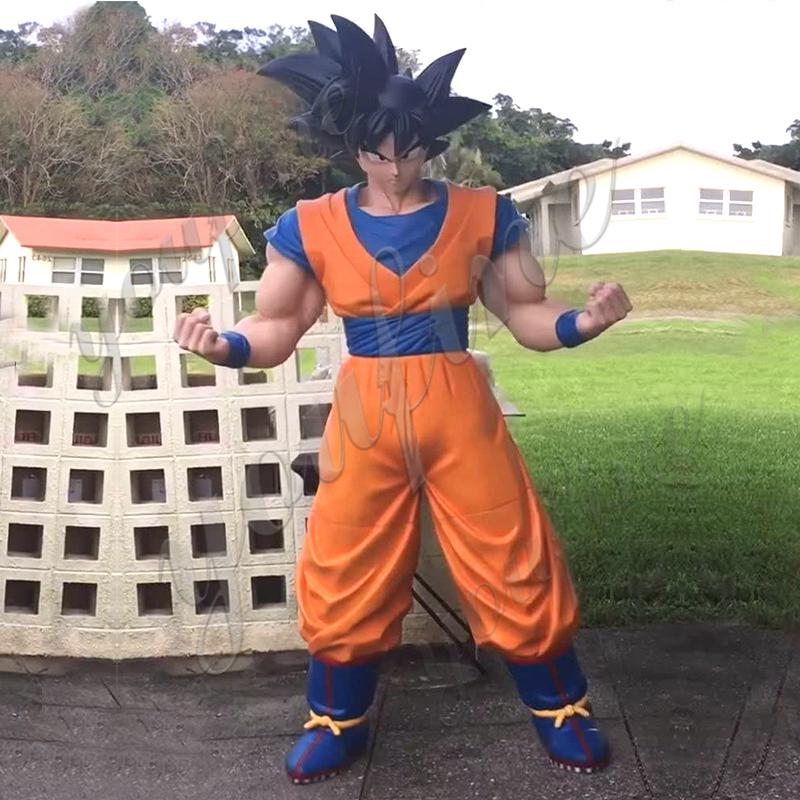 Fiberglass Sculpture Coloring Method:
Our Fiberglass sculptures are painted with automotive paint. This coloring method could make the sculpture glossy and rich in color. Of course, our fiberglass sculptures have strong corrosion resistance and good oxidation resistance. Moreover, our colored fiberglass reinforced plastic sculpture must first spray the matching glass fiber reinforced plastic special primer on the glass fiber reinforced plastic substrate.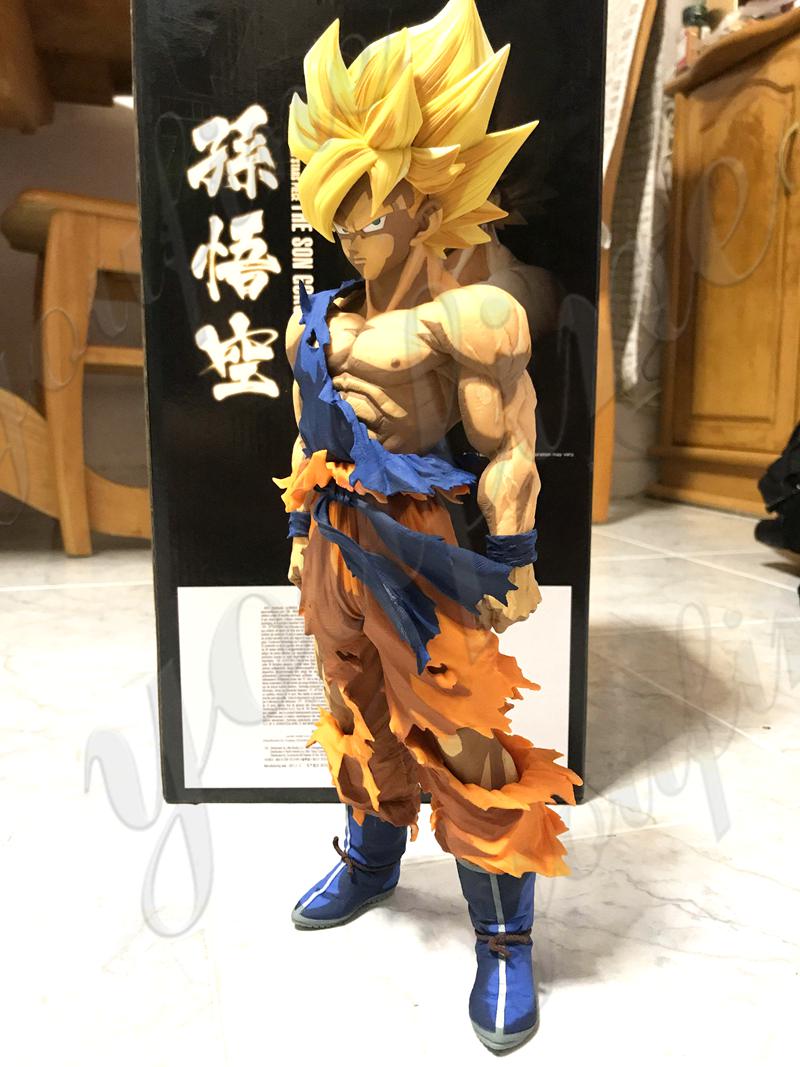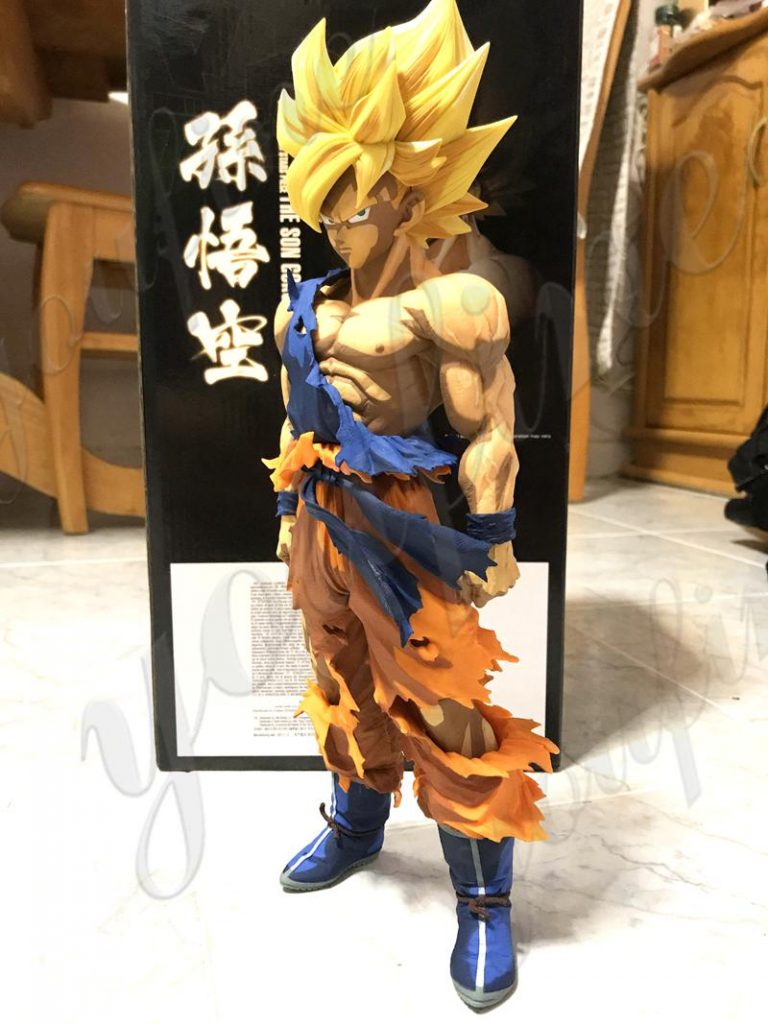 This primer could increase adhesion. Our artists then apply the matching car paint. Of course, we could color the sculpture in various colors according to customer requirements. Therefore, the color of our Goku statue is very nice and natural.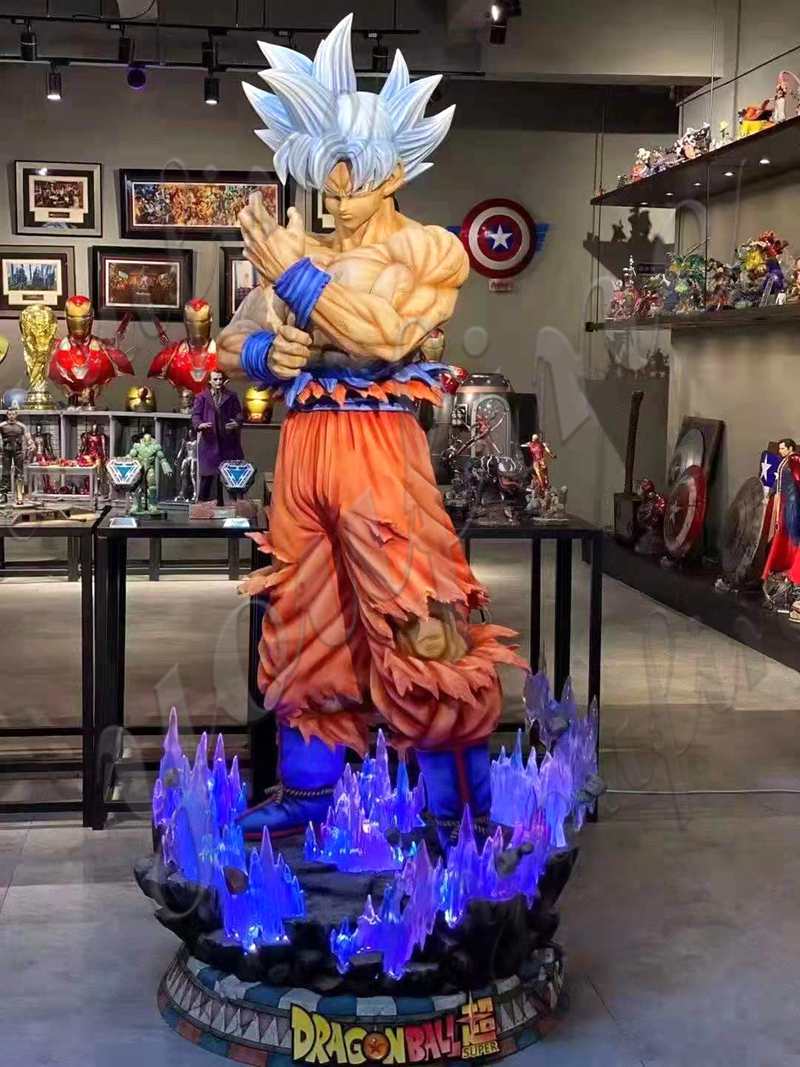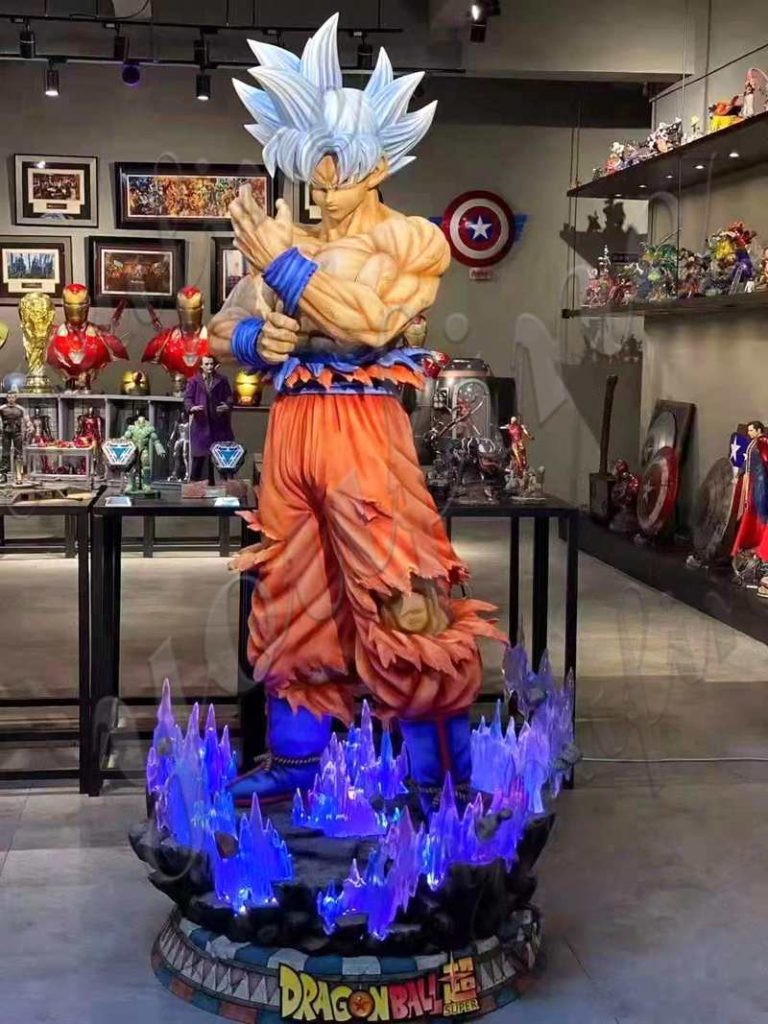 Advantages of YouFine Fiberglass Sculpture:
We could flexibly design and construct glass fiber reinforced plastic sculptures according to the needs of customers. First of all, our fiberglass sculptures have strong corrosion resistance. Fiberglass is an excellent corrosion-resistant material, which has a certain defense ability against the atmosphere and water.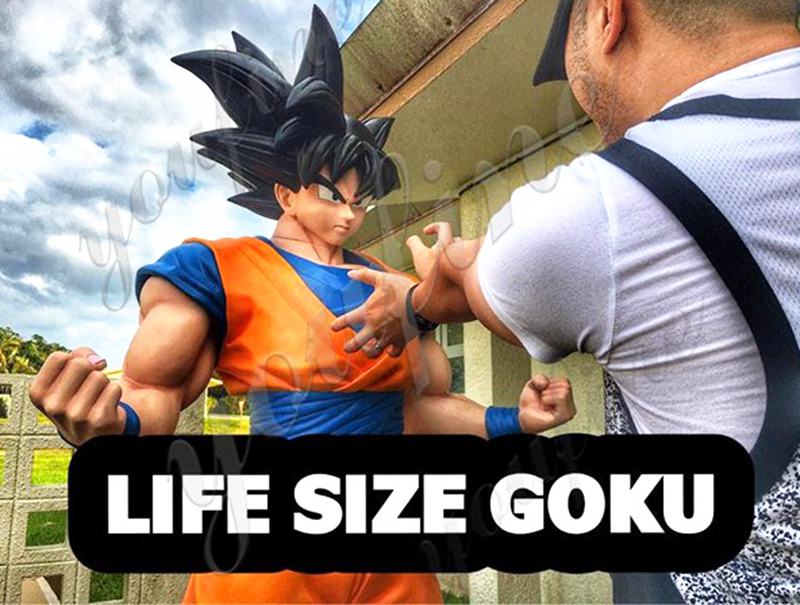 Of course, FRP has a strong thermal instinct and is a better insulating material. Therefore, the sculpture is widely In addition, the fiberglass sculpture process is not complicated and could be formed at one time. Especially for sculptures with complex shapes and difficult to form. And, it shows its excellent craftsmanship. Therefore, the economic effect of our sculpture is obvious.
According to the continuous development and improvement of YouFine art, we could make different animals, characters, cartoons, festivals, and various fiberglass sculptures for customers. If you want this life-size Goku statue please feel free to contact us. As a direct factory, YouFine could provide you with favorable prices and professional services.