Broly Statue Details:
The Broly statue has strong muscles and brightly colored clothes. Our artists could completely restore the appearance of this sculpture and the most perfect body proportions for you. Of course, our artists make many different styles of animated character sculptures.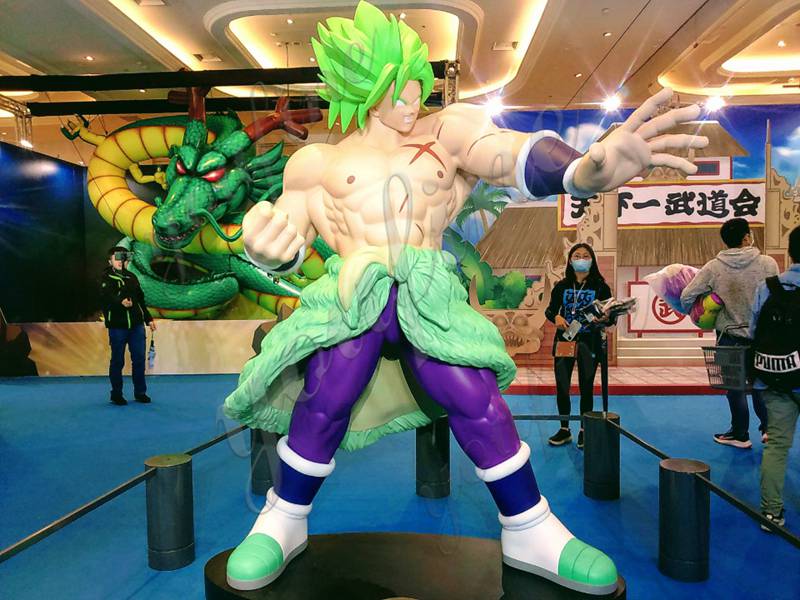 These colorful animal figure sculptures would bring more fun to people. YouFine has a completely dust-free coloring workshop, so our Broly statue color is more in line with the original look. Moreover, our sculptures have a high degree of reduction.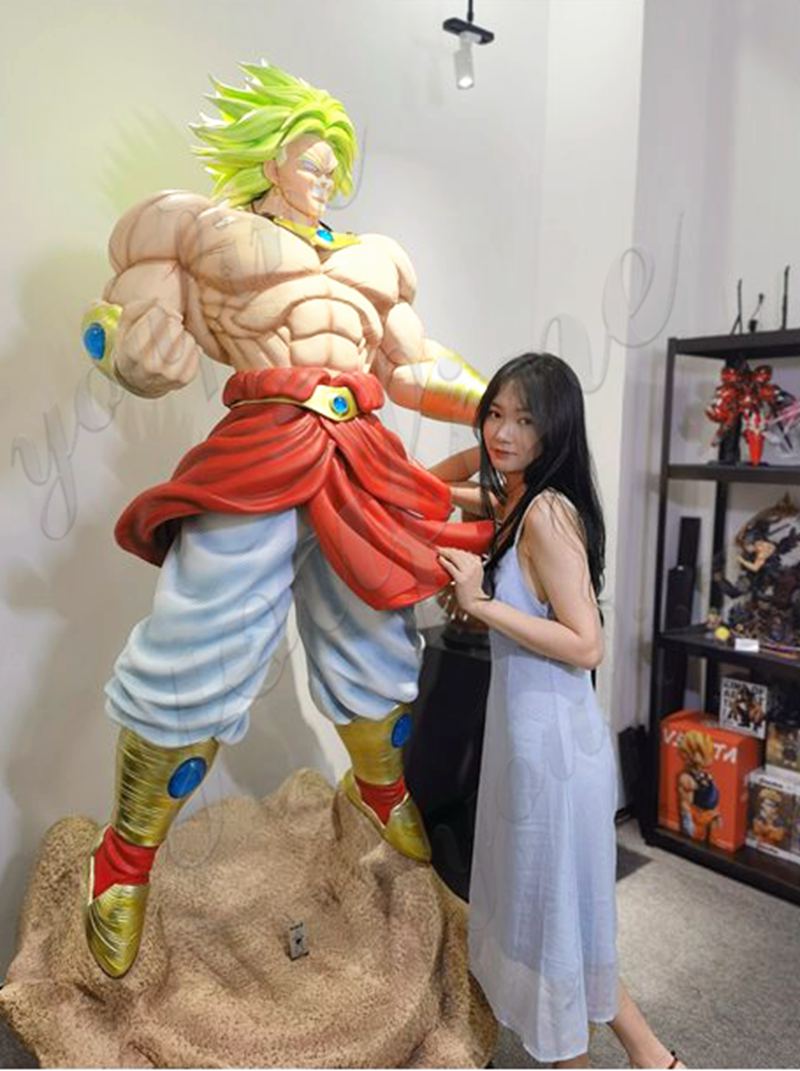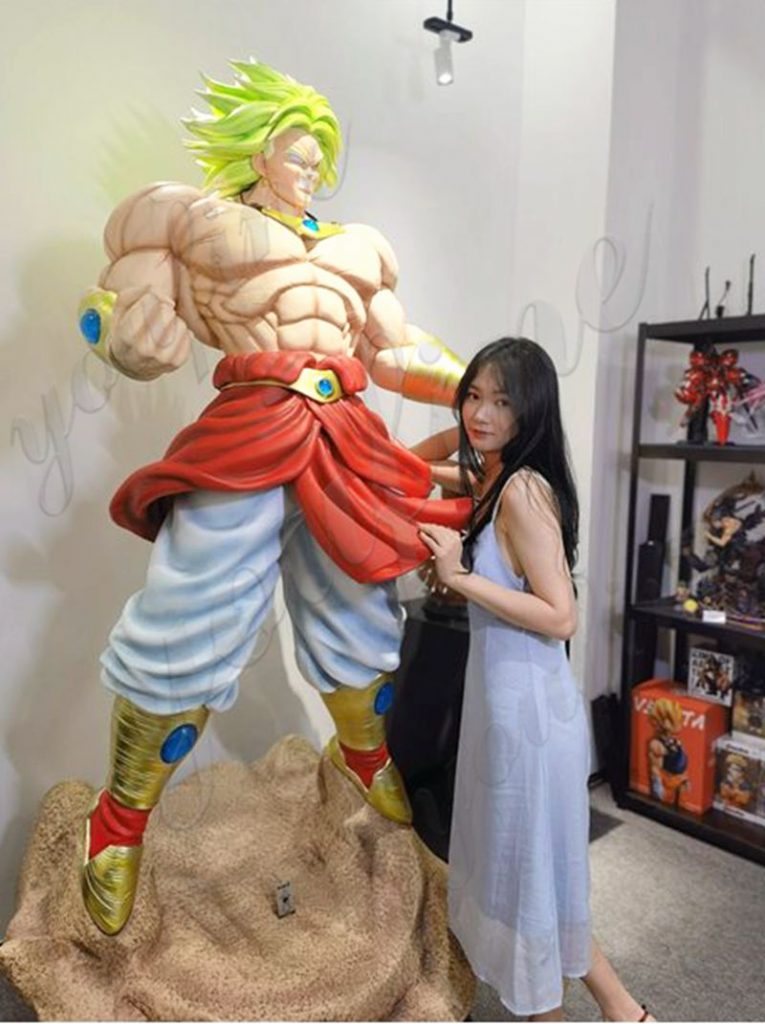 Make the Same Scale Model:
Each of our fiberglass sculptures would be made of an identical model. For fine sculptures, our artists would make clay models. And, in order to restore the original work, our artists could make modifications and adjustments to the clay model. Second, for large sculptures, we could also print 3D foam models. Therefore, no matter what style of fiberglass sculpture, YouFine could meet your requirements.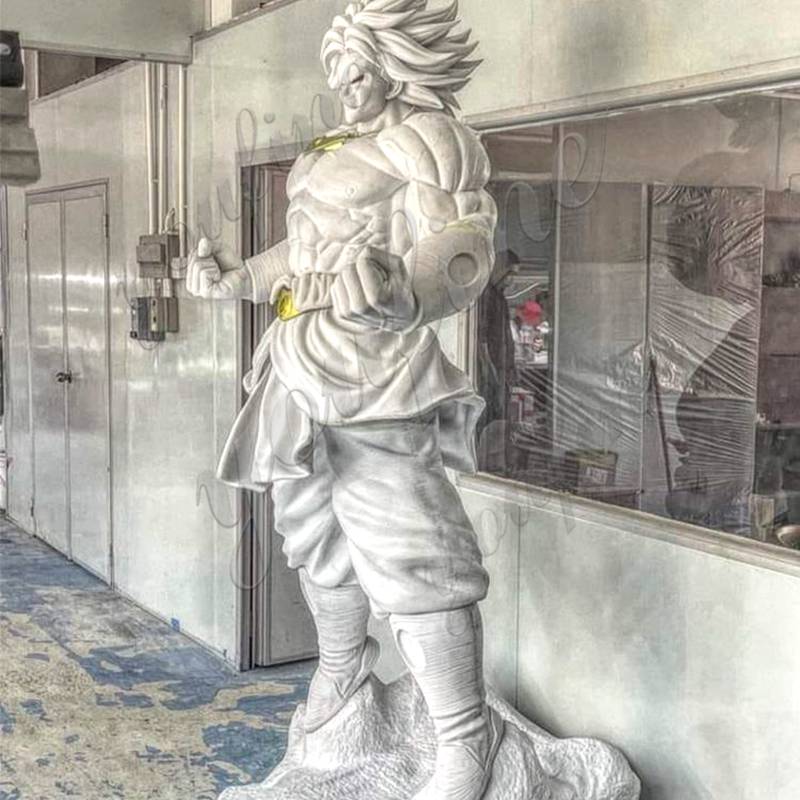 Broly's Features:
Broly's hairstyle is very unique, in the shape of green grass. Additionally, there is an x ​​on his left cheek and a scar on his left bicep. The X-shaped scar runs on his left chest all the way to his left shoulder. Also, there are two smaller scars in the upper left corner of his abdomen, which are his most distinctive features.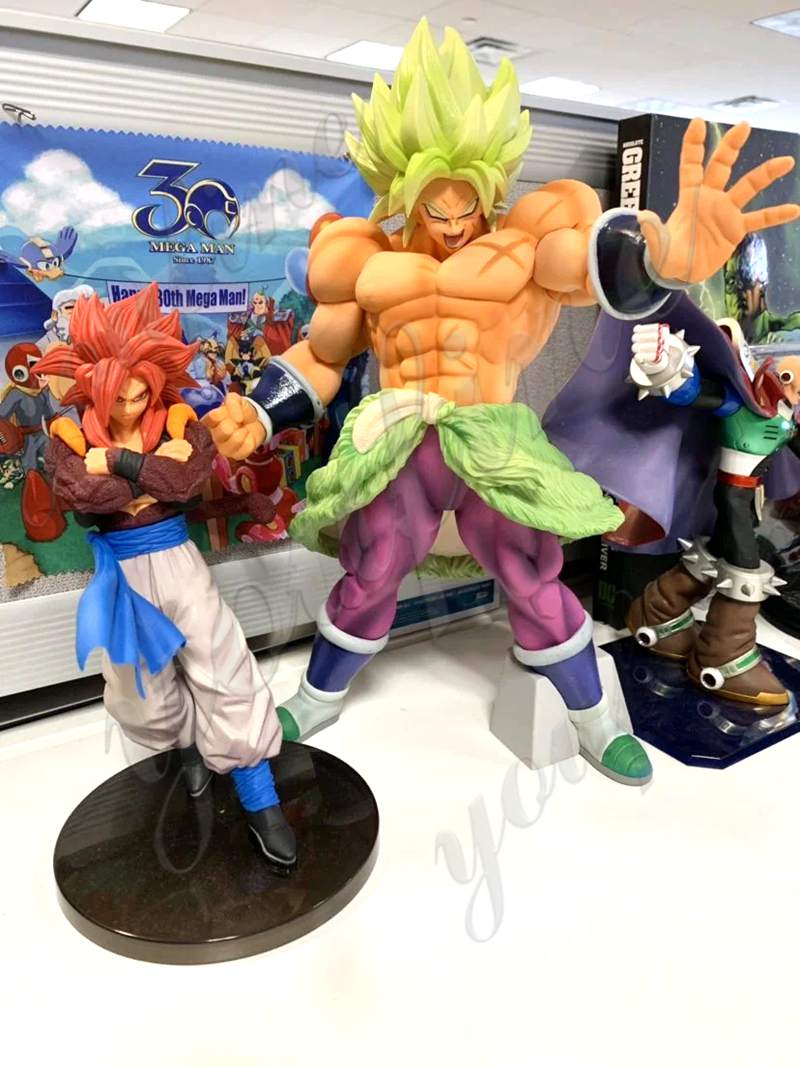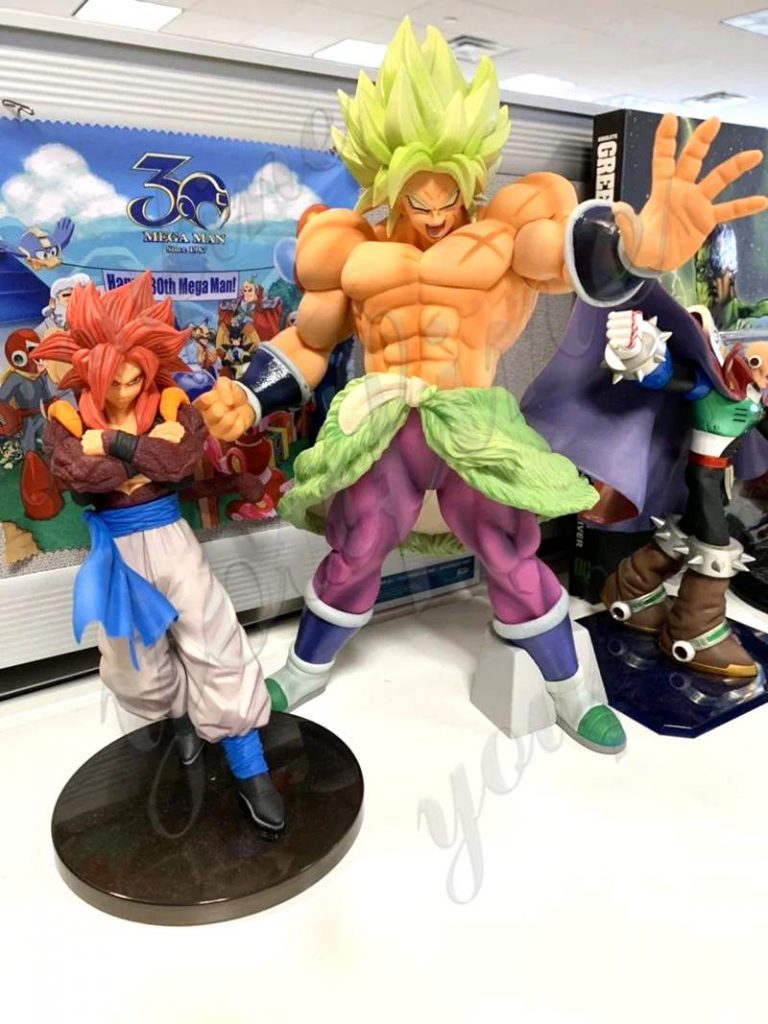 Also, his standard facial expression is harsher than the other. However, he appears melancholy when he is not insane. Of course, by in-depth research, our artists could make all the characteristics of the Broly statue.
Who is Broly:
Broly is a powerful Saiyan mutant and son of Paragus. He is the newest Super Saiyan in Universe Seven lore. As his power level is said to surpass that of Prince Vegeta, he is trapped on the planet Wampa by King Vegeta.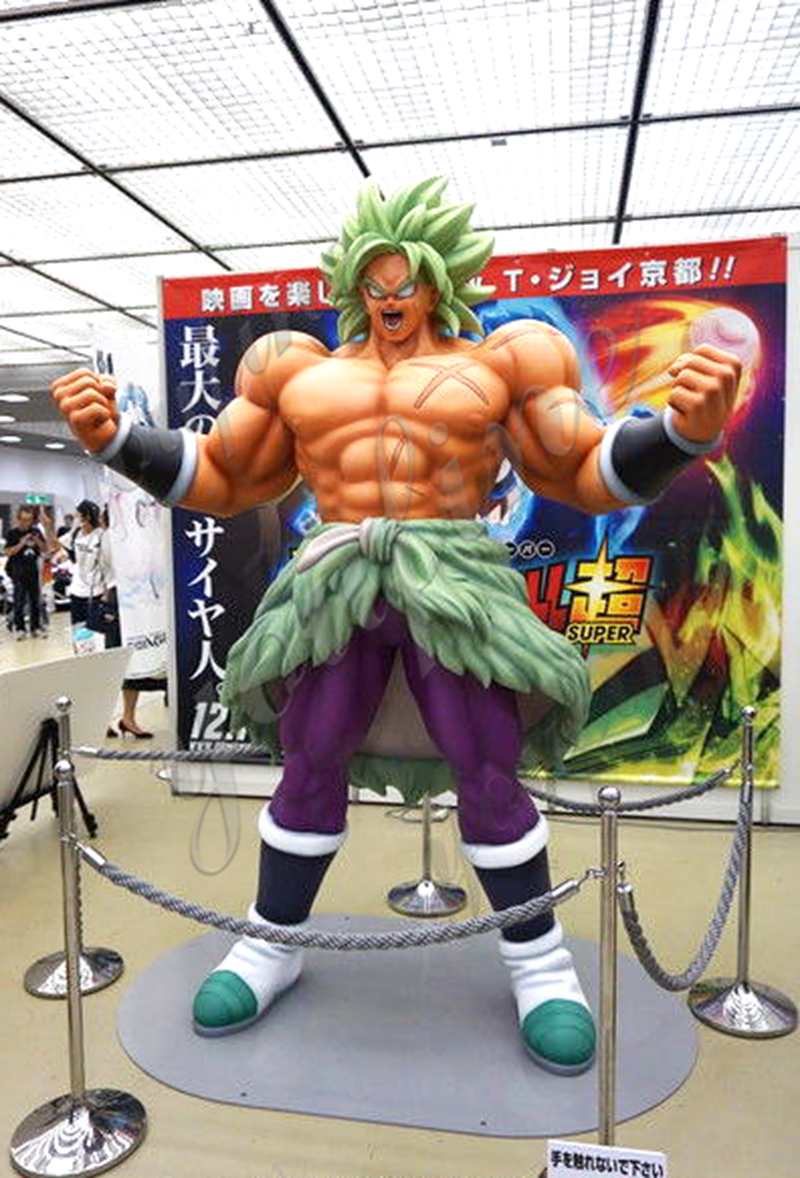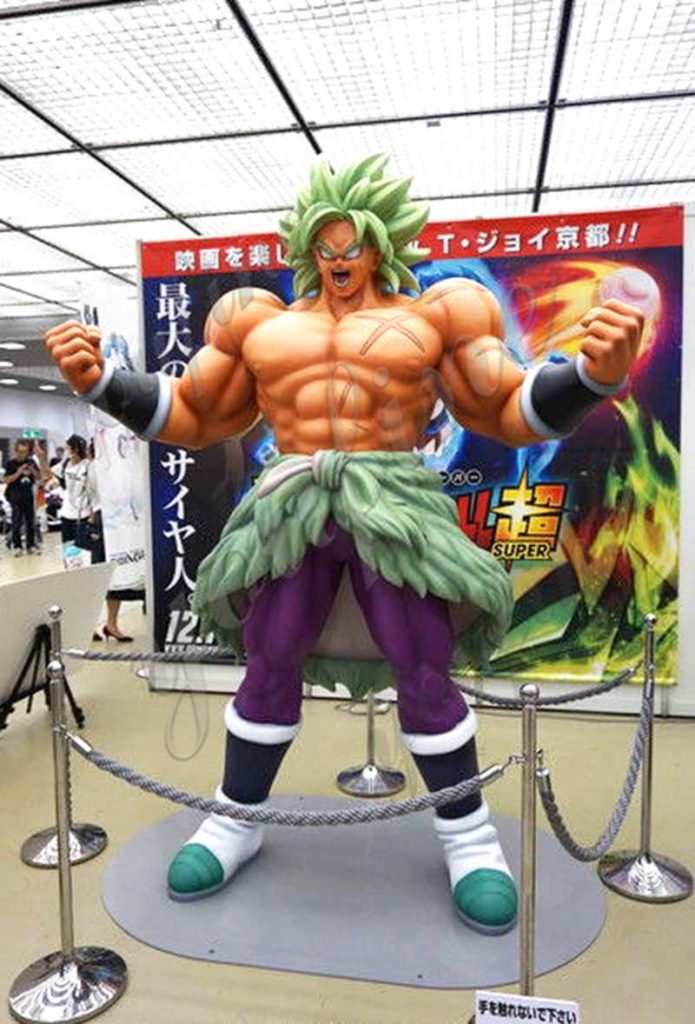 There he was raised by his father until he was rescued 41 years later by Chilai and Lemo of Frieza's forces. Additionally, in video games and other media, he is often referred to as Broly: BR to distinguish him from his Dragon Ball Z movie counterpart.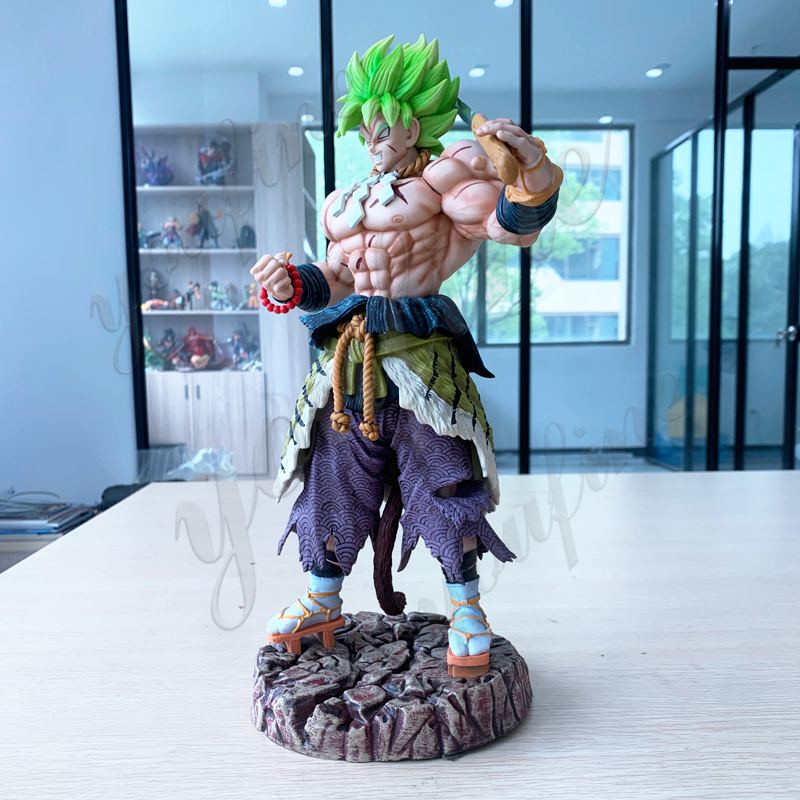 At YouFine, we produce the finest selection of fiberglass statues at the most affordable prices. Our custom statues could be designed of any shape or size including custom life-size statues. YouFine fiberglass sculpture could be delivered worldwide.