Godzilla Statue Details:
Every detail of this large Godzilla statue is exquisite. When a large square has this large monster sculpture, it would definitely bring a visual feast. The people standing beside him are so small, that this sculpture would be the center of the square. Of course, YouFine could make all the details and features of the Godzilla statue for you.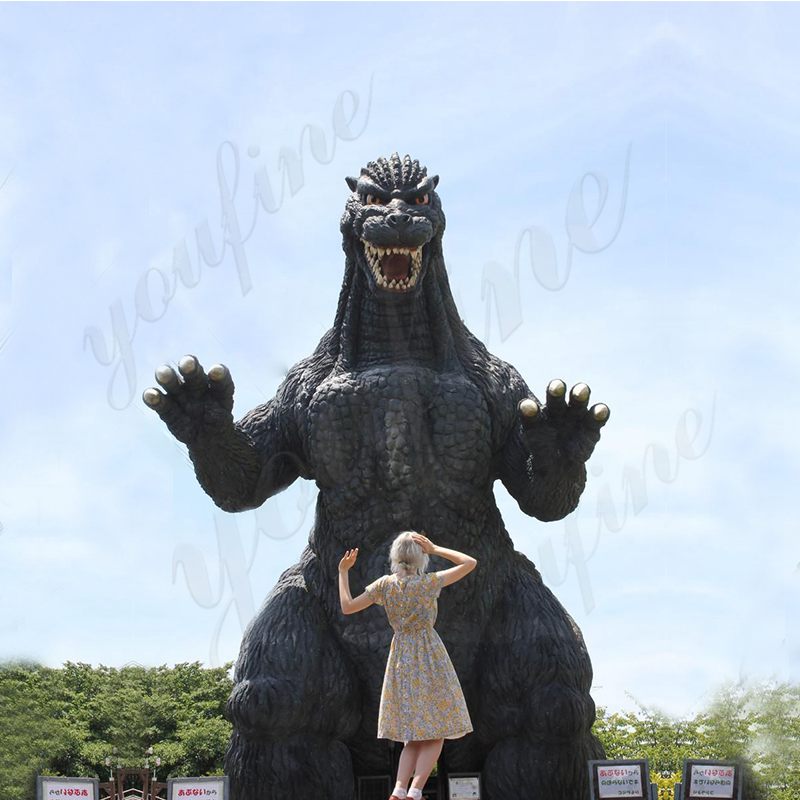 Choose High-quality Raw Materials:
We choose high-quality resin material to make this Godzilla statue for you. Our materials are highly malleable and could be made into a wide variety of shapes. Therefore, no matter how small the details are, our artists could make it happen for you. In addition, the resin material we choose is highly decorative and very delicate.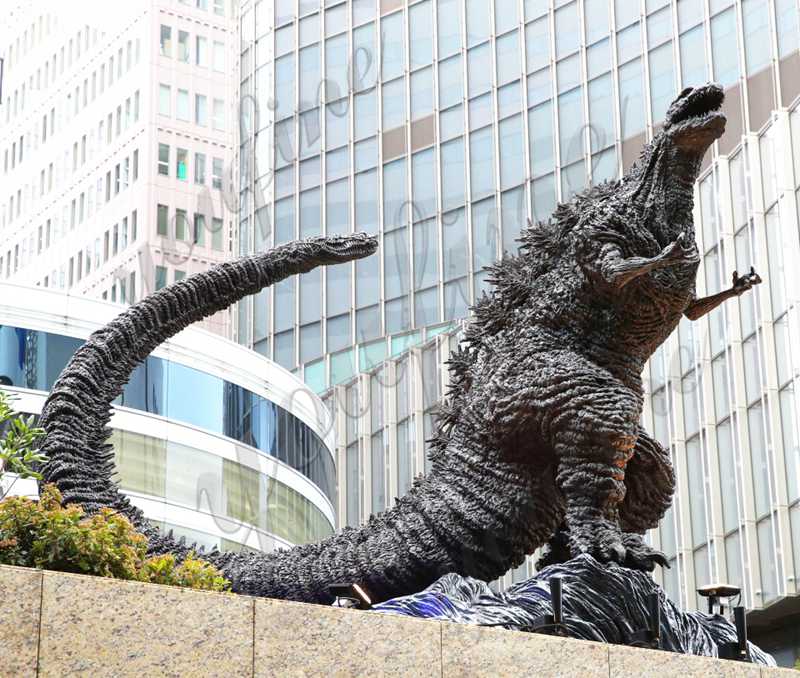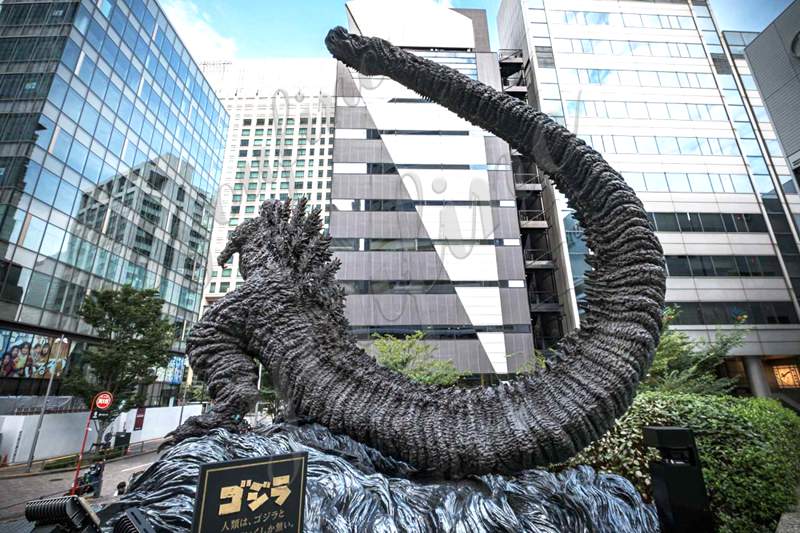 Of course, our large monster sculptures have realism. We could design, color and size, etc. according to the customer's requirements. Of course, our materials are very durable, resistant to corrosion and aging, and have a long service life. Well, this large statue could be the best decoration for the outdoor square.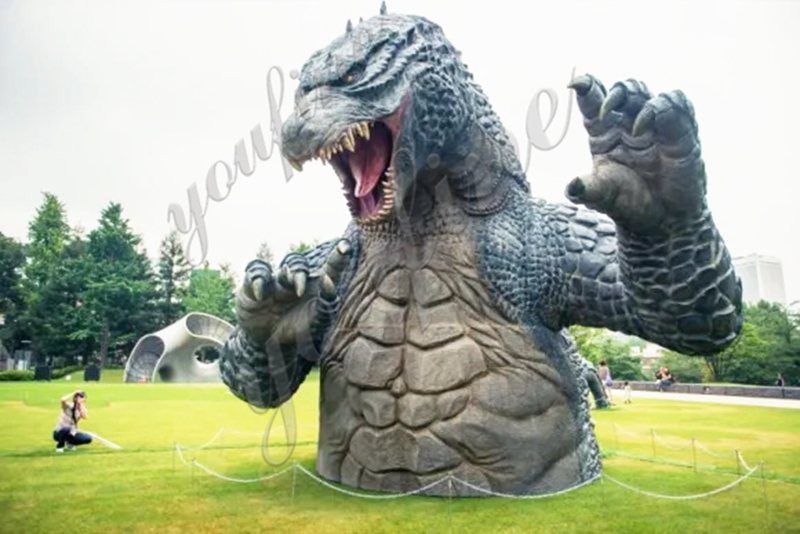 Where is the Giant Godzilla Statue?
A huge statue of Godzilla in Hibiya Godzilla Square in Japan. Also, Hibiya Godzilla Square is a square in Tokyo, Japan. This massive Godzilla statue is 3 meters high. And, this monster custom sculpture is the monster Godzilla of the Japanese hit movie.
What is Godzilla?
Godzilla is an ancient giant monster that evolved from the nuclear radiation war in Japan in 1954. After the film was released, it was sought after by Japanese teenagers. So over the next 50-odd years, Godzilla was reinvented and brought to the screen 28 times.
This monster on the screen has witnessed not only the development of film technology but also the development of Japanese cinema and Japanese society. Our large statues are custom-made for each client. We take your photos and ideas to make a 3D design for your approval. We then make a 3D print to produce the mold.
Please click the options below to view a huge range of options. You could contact us below for a quote. We deliver all over the world.