Balloon Dog Sculpture Details:
The animal sculpture with the clear colored coating is one of the earliest Jeff Koons balloon dog sculptures. The sculptures look like the kind of souvenir clowns they make at birthday parties. At the same time, we could also see other puppies displayed around the world in red, green, and blue.
The Jeff Koons balloon dog sculpture is probably the most impressive piece. A twisted balloon in the shape of a dog. Moreover, these sculptures are not as soft as balloons but freeze the cute balloon dogs in an instant. We could feel the wonderful memories this cute balloon dog sculpture could give us on special and important occasions
About Jeff Koon's Balloon Dog:
First, Jeff Koons' balloon dog comes in five colors, blue, magenta, orange, red, and yellow. They're something you'll find on your 8th birthday, and yet, that's what they're all about. Balloon Dog talked about the idea of ​​celebrating. Every brightly colored Jeff Koons balloon dog looks so much fun. These balloon dog sculptures stand on all fours and maintain a forward-looking posture, as if ready to run or jump playfully at any time.
Choose YouFine, Choose the Quality:
At You Fine Art Sculptures Limited, our motto is quality, value, and the highest standard of customer service. Every piece of art has a story, and every product is meticulously crafted with the highest craftsmanship. We pay special attention to detail and design, yet make it affordable for the masses.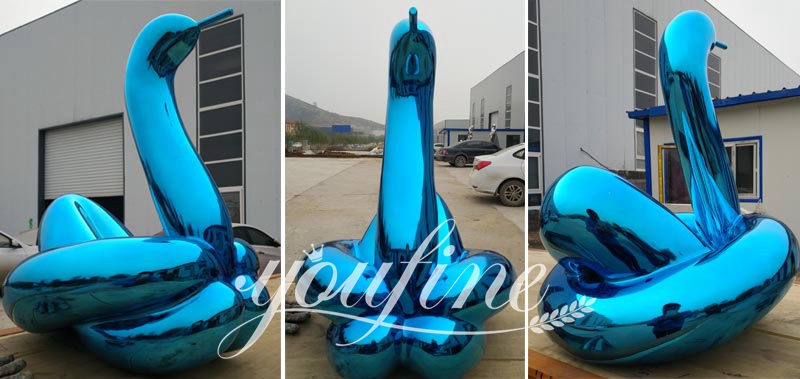 YouFine could ship balloon dog sculptures around the world. If you find any problem with the balloon dog sculpture you purchased. You could quickly contact YouFine to get the necessary solutions for free.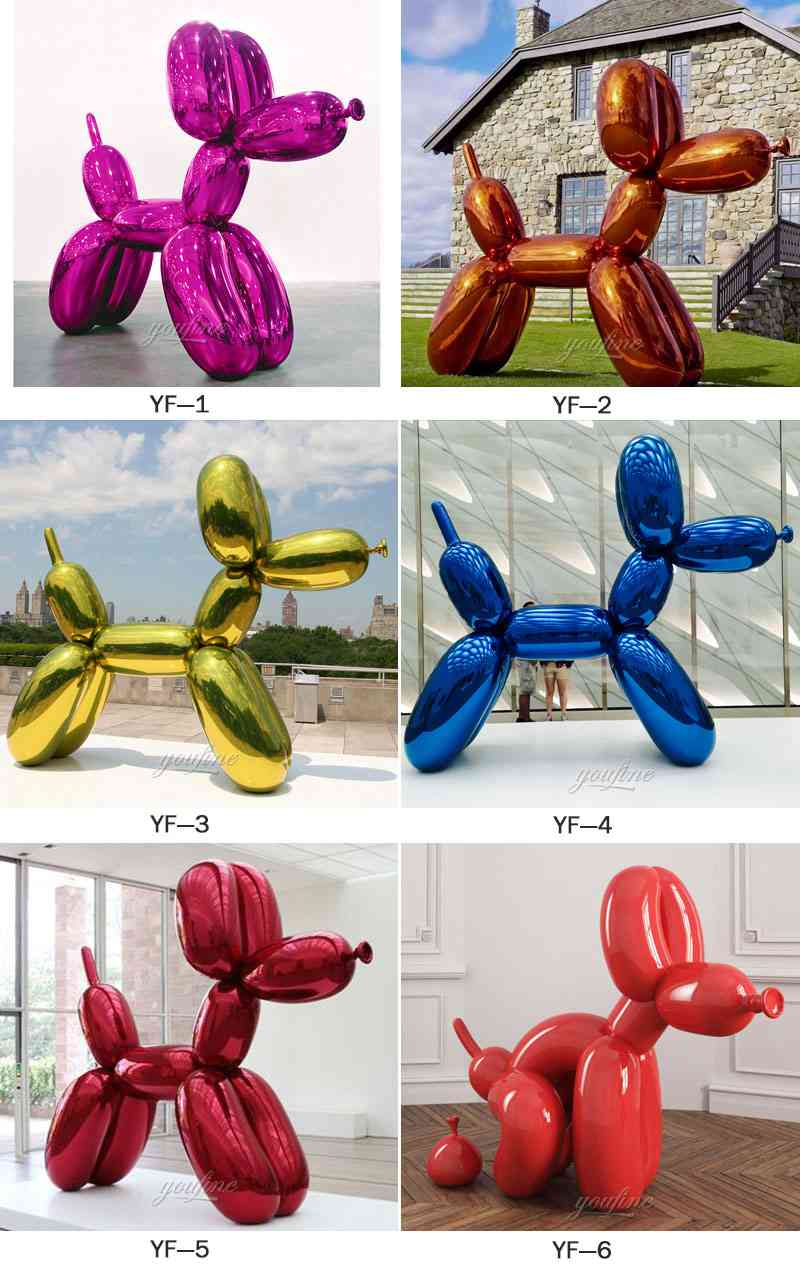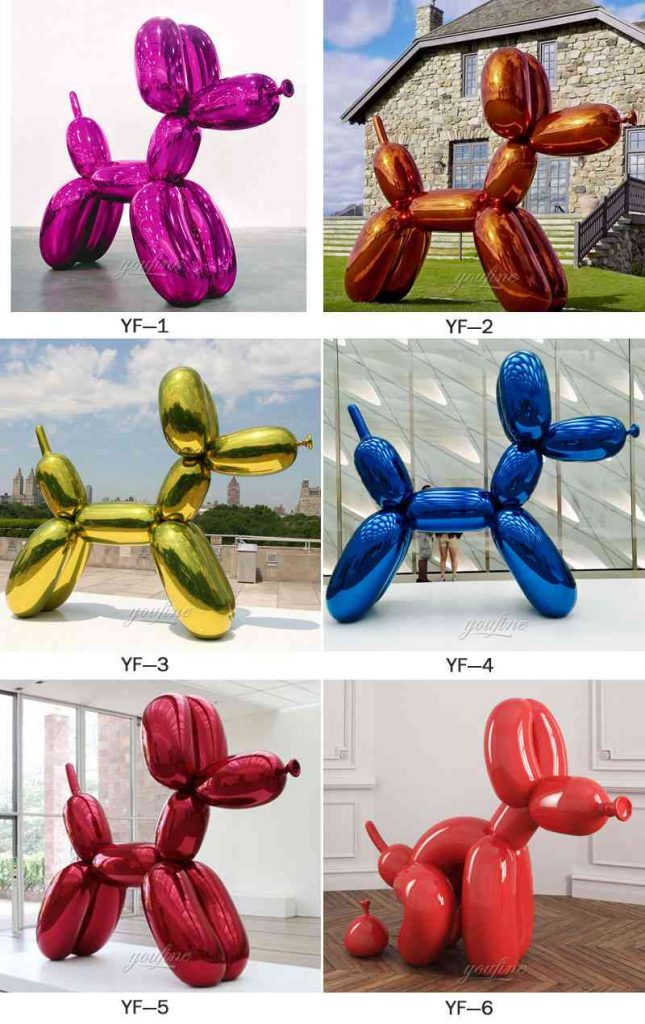 After this sculpture is completed, we would use soft foam to wrap the whole sculpture to prevent the product from colliding. We could make Jeff Koons balloon dog sculptures in any size. So if you have any requirements about it, please feel free to contact us.