Details of Bronze Garden Sculpture:
This exquisite bronze garden sculpture depicts Alice in a wonderland for sale. This wonderful scene is sure to bring more fun to your park. The bronze sculpture of this girl is so beautiful. We could see Alice's beautiful skirt. And Alice and the animals are happily communicating. You would be very happy when you see this sculpture. And, it would be the best choice for a park decoration.
The Sculpture has Beautiful Colors:
Our artists use chemical coloring. Therefore, the YouFine bronze garden statue is very beautiful and natural. In particular, we have professional coloring artists. They are very good at researching beautiful colors on sculptures. And, in continuous practice, they could meet customers' various color requirements.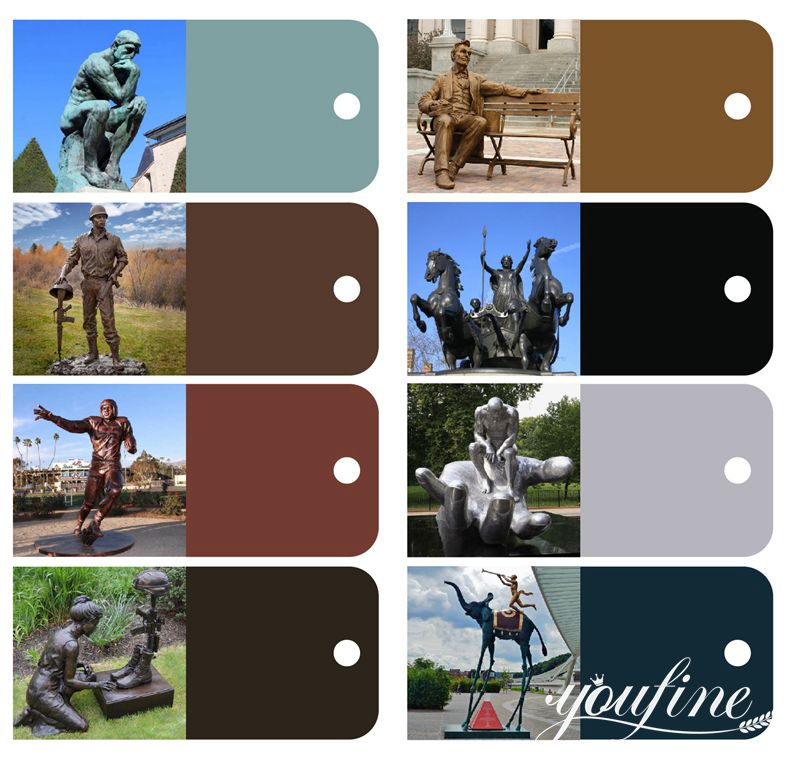 Traditional Lost Wax Method:
YouFine cast this exquisite figure sculpture using the traditional lost wax method. And, in the casting process, our artists are very rigorous and demanding. First of all, they strictly use the best proportion of bronze raw materials. This would ensure the malleability and sturdiness of the bronze garden gift sculpture for sale.
Second, our artists have improved the technology in it. Therefore, they used the silica sol technique. This technique ensures that there are no white spots on the surface of the sculpture. Then, after a long time, our sculpture would not crack and damage. Please absolutely believe in the professionalism of YouFine, our large bronze garden sculpture for sale would bring more fun to your park.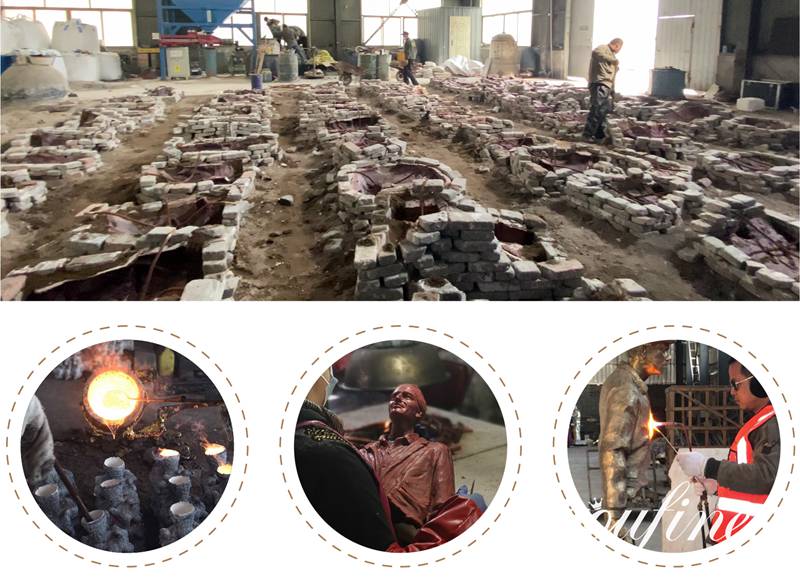 Scenes that Could be Decorated:
Such a beautiful Disney Alice in wonderland statue is a decorative art in many places. First of all, this girl sculpture could be placed in your own garden. In addition, the bronze Alice in wonderland statue would be a perfect match for the children's playground.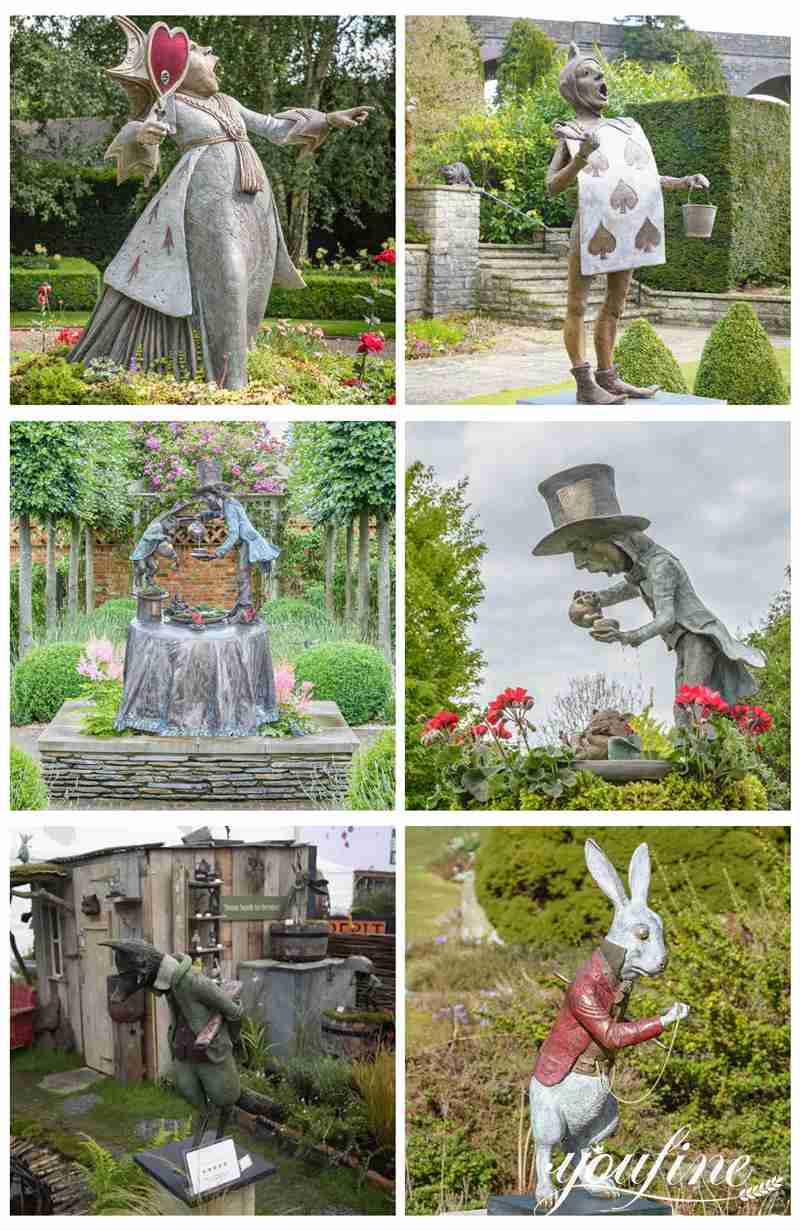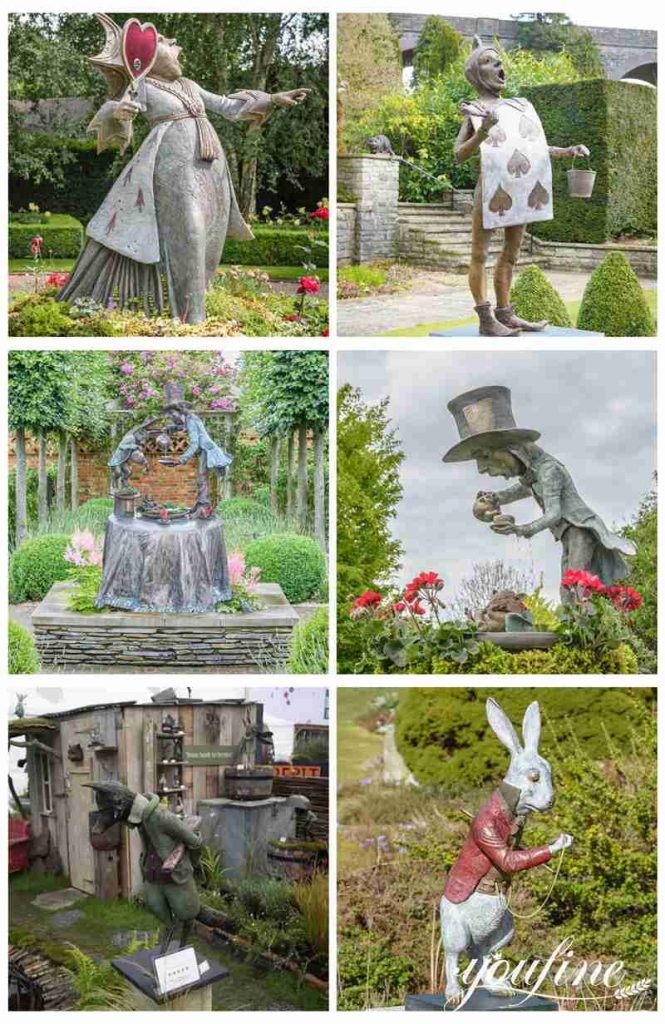 Of course, in the jungle, you must be pleasantly surprised when you see this bronze girl garden sculpture for sale. Moreover, in the shopping mall, this sculpture would also bring more traffic. Therefore, such a beautiful sculpture could definitely bring you more joy in life.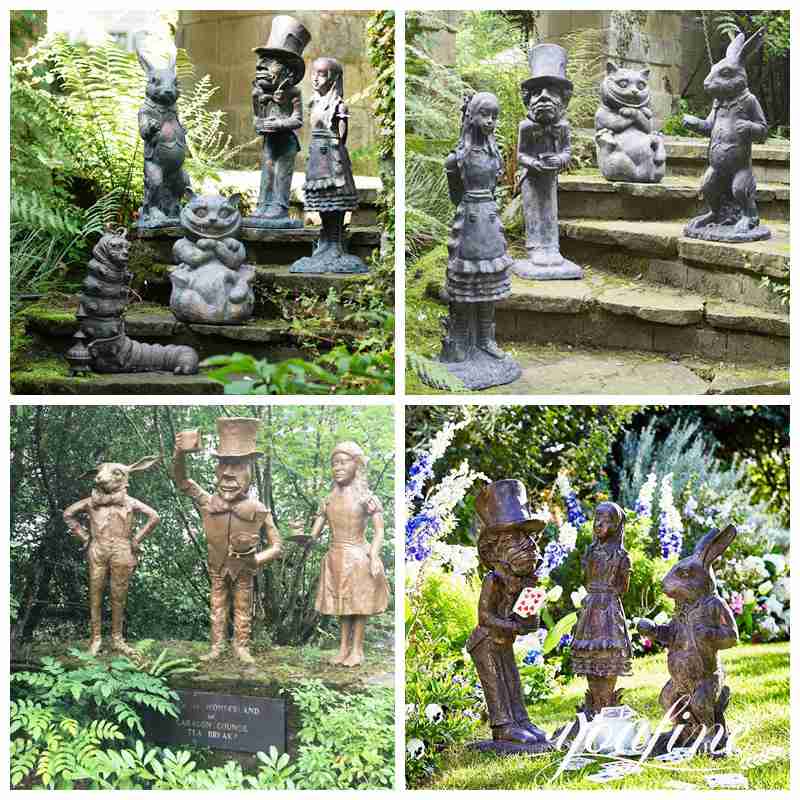 Please feel free to contact us for more details on sculptures. YouFine artists would cast the most exquisite bronze park sculptures for you.