Bronze Girls Statue Introduction:
This bronze statue shows two girls holding hands and spinning around. The sculpture comes from life. Sculpture can lock in moments of life. Nowadays, people live a fast-paced life, and such sculptures can evoke memories of childhood. If you too would like to add a sculpture like this to your surroundings, please contact YouFine.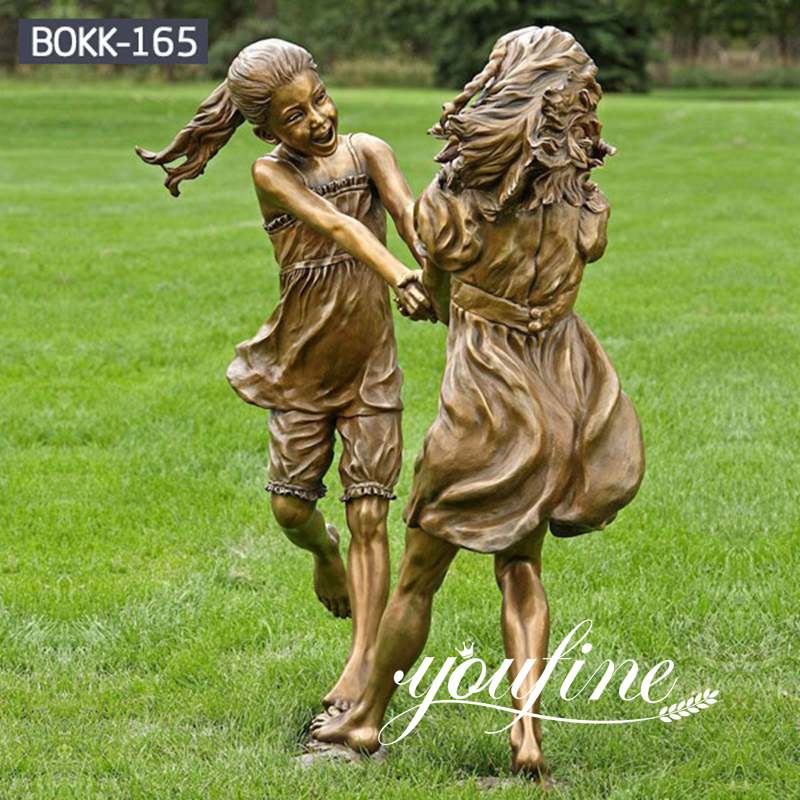 Grade A quality:
The whole life-size statue is made of high quality bronze metal. Thus, the high quality raw material ensures a high quality bronze sculpture product for our customers. It ensures the solidity of the sculpture. It ensures that there will be no quality problems when used outdoors. In addition, the life-size sculpture ensures that all details of the figure are well reproduced. Both the expressions and movements of the figures are very realistic.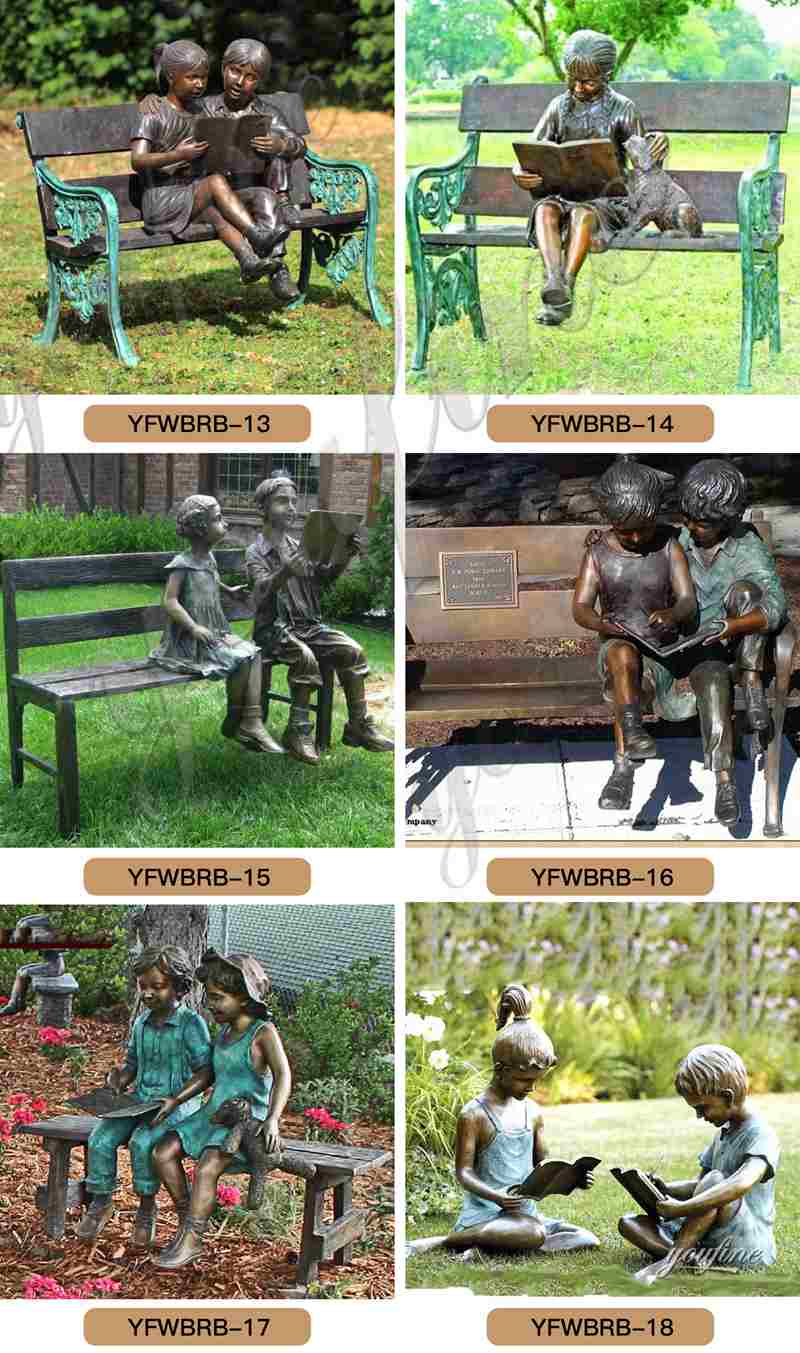 Bronze Girl Statue Casting:
YouFine took 33 steps to achieve the perfection of the bronze statue. Our life-size bronze statues are cast using the lost wax method. This is the oldest and most traditional sculpting process. There is a reason why the traditional process has been preserving to this day. It preserves the original image of the sculpture to the greatest extent possible. Therefore, our sculptures must be of the highest quality. Every step is monitor to ensure that there are no mistakes. More bronze statue designs.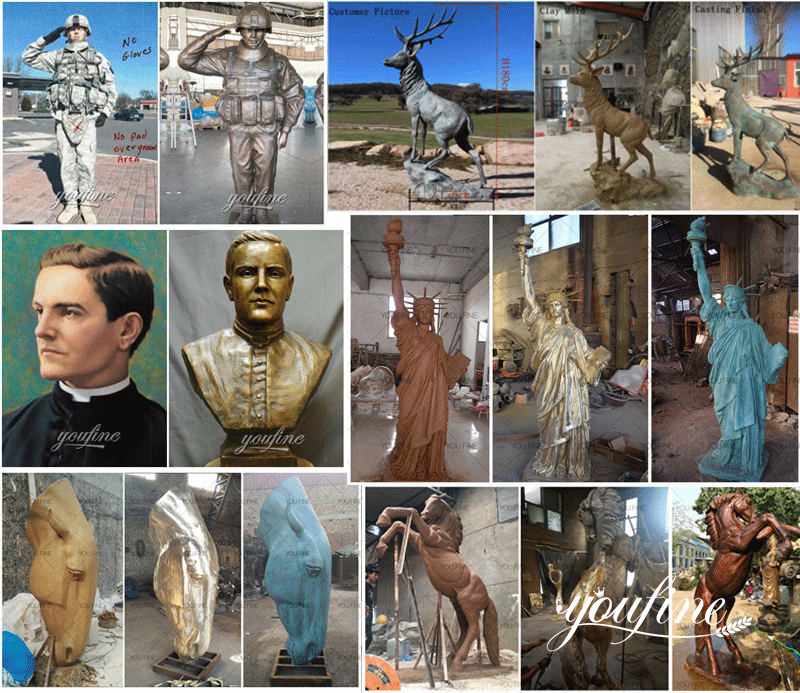 Superior Bronze Foundry is one of the leading factories and exporters of cast bronze sculptures. With our vast experience, we always deliver superior quality to all our clients. We are in making bronze statues of people. And we can produce different kinds of sculptures. Such as classical bronze statues, modern bronze statues, celebrity bronze statues, abstract bronze statues and so on.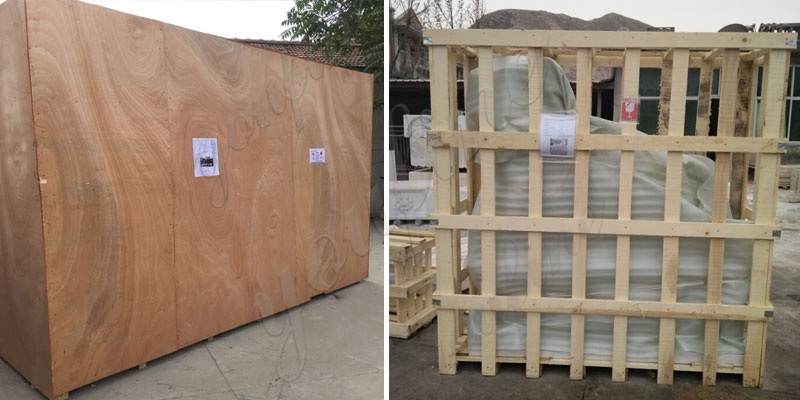 Please feel free to contact us for the price and information of the sculpture you need. As well as all information will be replied to you at the first time.