Memorial Bronze Man Statue:
This set of life-size bronze man statue was custom-made for our client. The man is shown standing straight with his hands at his waist. He has a smile on his face and is wearing glasses. These are the details that we need to pay attention to when making the sculpture. To make a good custom figure sculpture, it is most necessary to know the person carefully.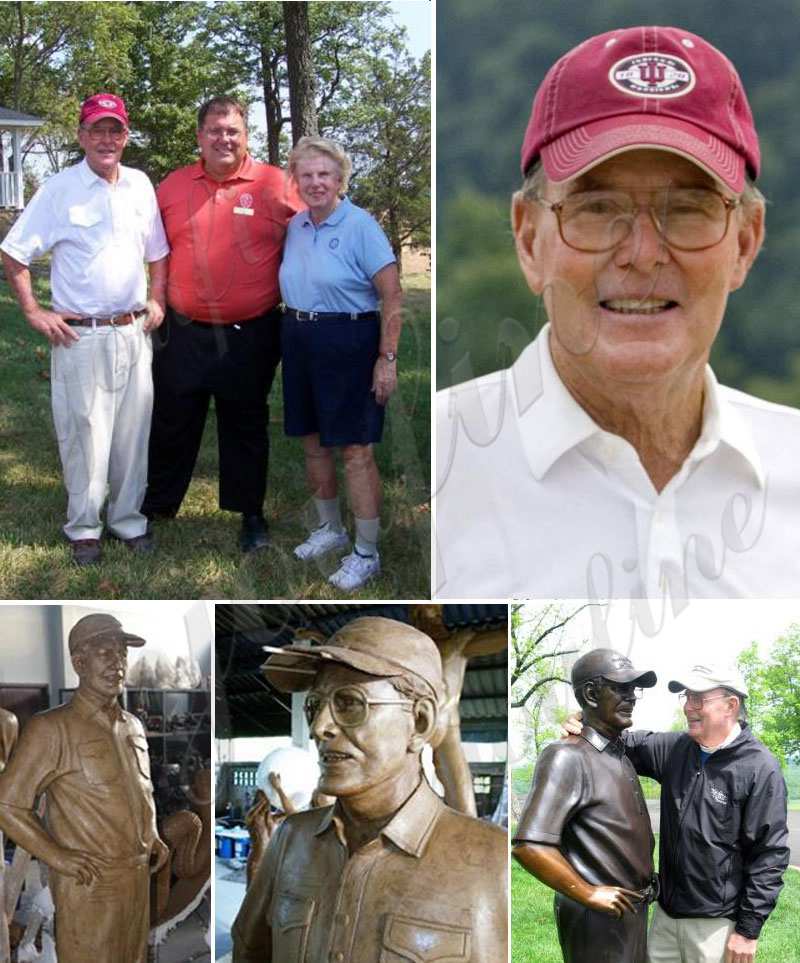 If you are looking for a quality bronze man statue supplier for your family, friends, or celebrities, then YouFine will not let you down. Our factory has both regular styles and custom sculptures for you. We have many custom cases, and it is our pursuit to create a perfect sculpture for everyone who needs a custom sculpture. Don't just see what we say, we can do a lot for you.
A-grade quality:
Our bronze statues will be made of high-quality bronze material. Our factory has very strict requirements on the bronze content, and the pure bronze content will be 88% or more. In addition, the thickness of our bronze sculptures is between 5-7mm, so our sculptures are very strong and the quality is certainly unquestionable.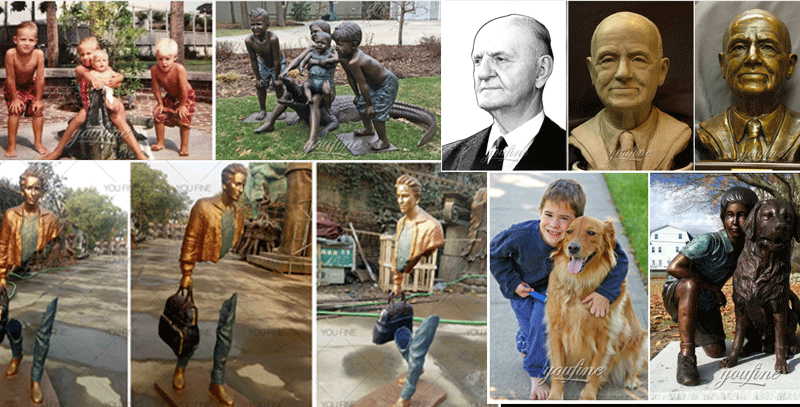 More designs of bronze statues:
You Fine is a professional bronze sculpture foundry, so we can provide you with a range of bronze athlete statue designs for you to choose from. Of course, we can also accept custom bronze statue designs. You can send us the pictures you need. You Fine has professional artists who can provide you with 100% restored figure sculptures.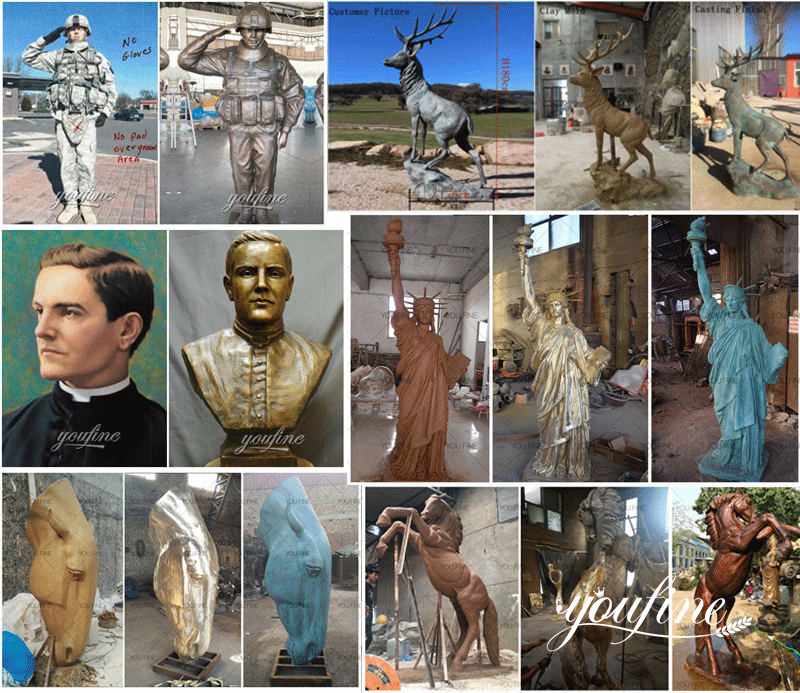 Our professional factory provides you with the best quality bronze sculpture works. If you are interested in our sculptures, please feel free to contact You Fine for detailed information and price of the sculptures.