Custom Statue from Photo Details:
This custom statue from photo is specially made by our top masters for an Americould couple. The little boy depicted in this statue is their son. Unfortunately, their son left them because of an accident. Therefore, the couple wanted to customize a statue to express their thoughts and remembrance for their son.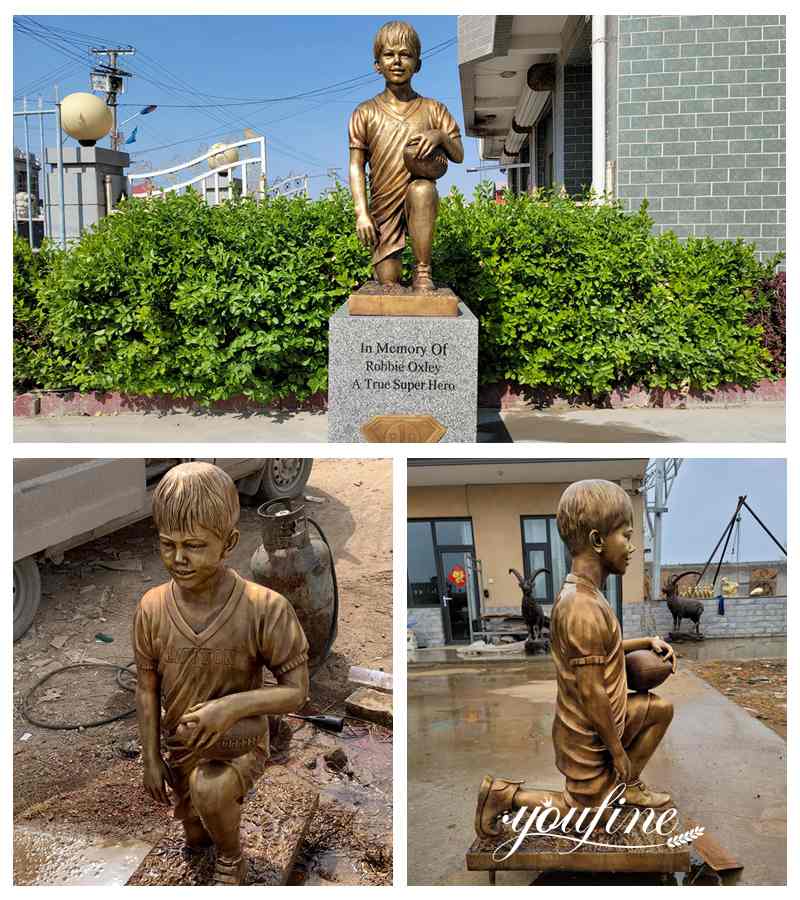 How to Make Custom Bronze Statues?
YouFine Bronze Factory could make corresponding bronze custom statue from photo. So, this custom bronze boy statue is a good case. Usually before making custom bronze sculptures. First of all, we need to communicate with the customer to confirm the corresponding size, as well as the specific sculpture details according to the photos provided by the customer.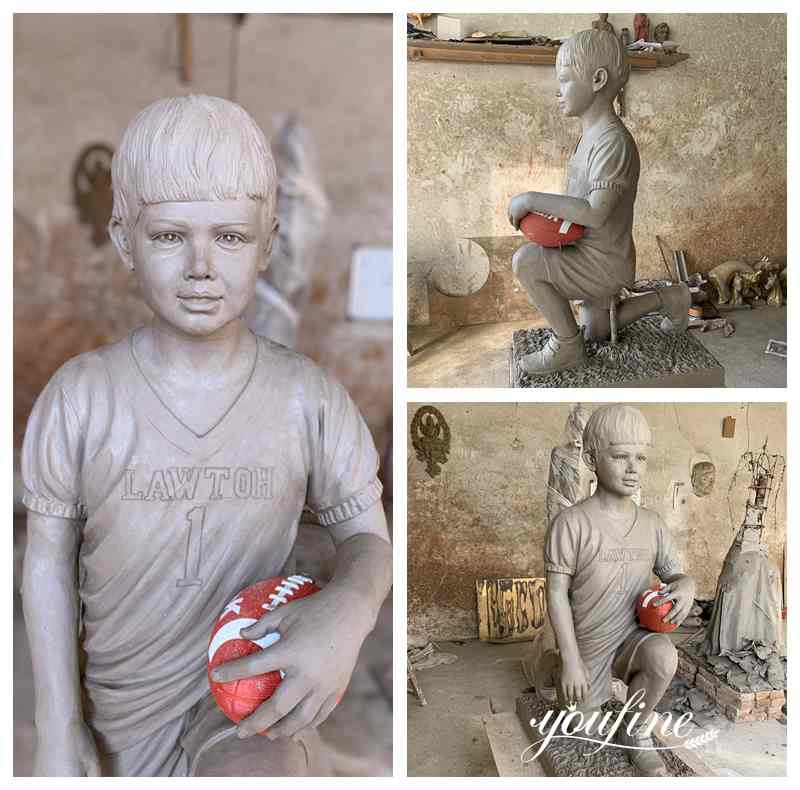 Generally, it takes about 33 crafting techniques to make bronze statues. Which mainly include making 1:1 clay models, making wax shells, turning molds, casting bronze statues, welding, polishing and painting. Among them, making 1:1 clay model is the most important step. And it is also a key step for casting realistic bronze statues.
So this requires our professional clay model masters to carefully sculpt to ensure that the details of the figures are restored to the greatest extent. Then in the process of casting the statue, our master strictly controls every link to ensure the quality and detail of the statue.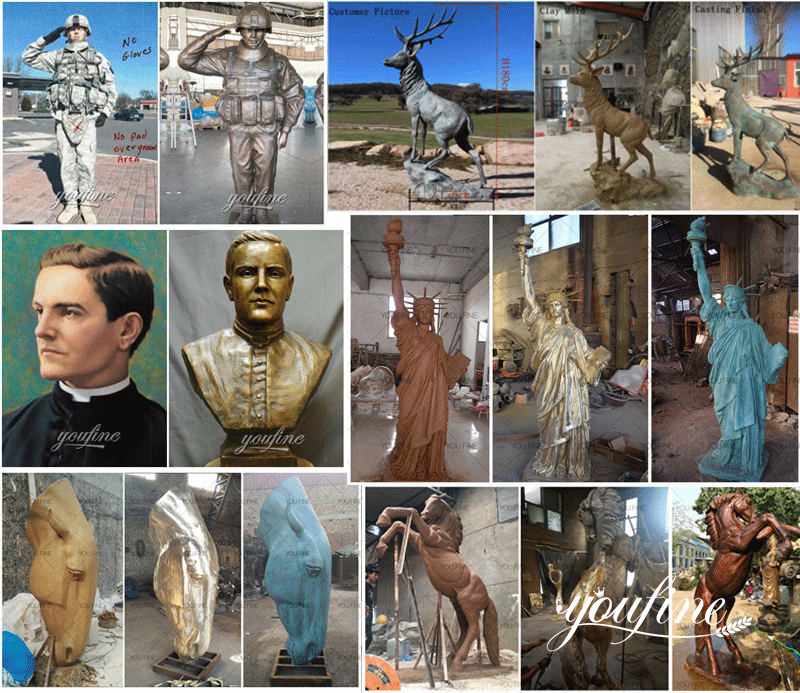 Why Choose YouFine Bronze Factory?
Custom statue from photo is the most professional and best project in YouFine factory. YouFine has been specializing in custom-made bronze statues for more than 39 years. And have a number of professional clay model masters and sculptors to complete the design and production of custom-made statues for customers. Our custom statues have always received praise from customers because of their realistic details and the highest quality.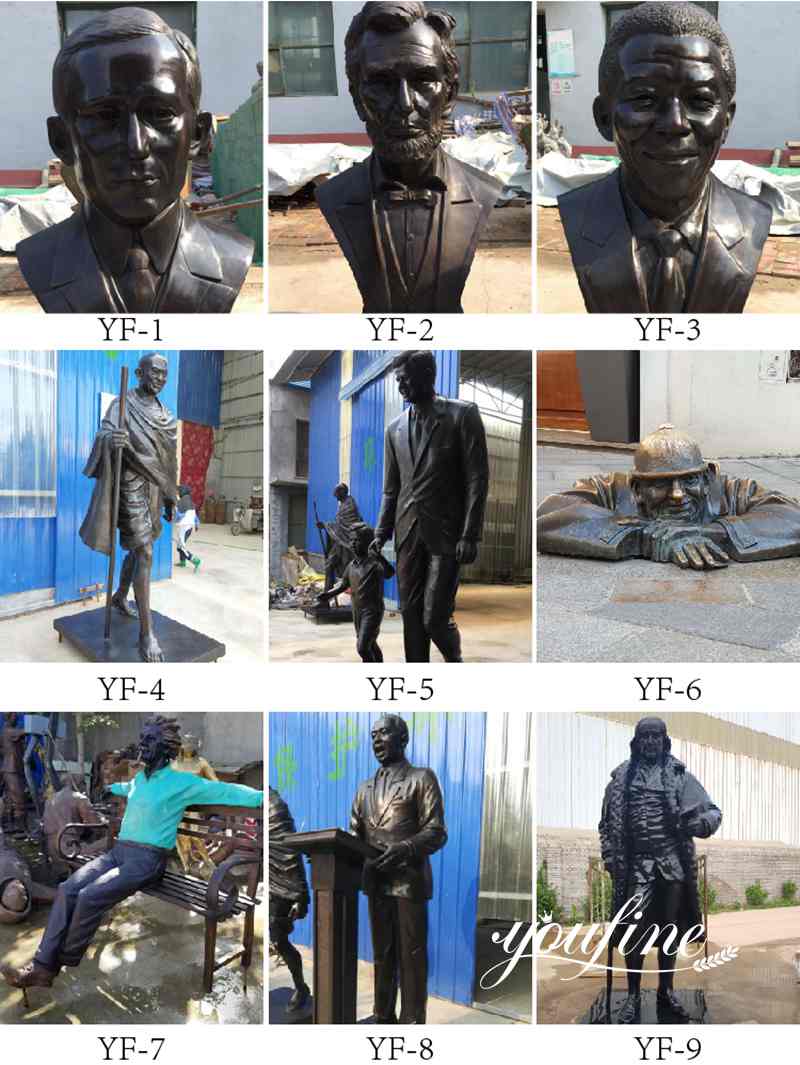 So if you also want to get a bronze custom statue from photo, please feel free to contact YouFine. YouFine would provide you with the most realistic custom statues with the most professional technology and advanced craftsmanship.