Mermaid Sculpture for Sale Description:
We have all heard of the legend of the little mermaid. In order to pursue a sincere love, she chooses to leave the sea and go to the land that is unfamiliar and unaccustomed to. Such innocent feelings are very rare. However, she missed the sea so much and missed her father and mother who loved her. She sat on the beach and looked at the sea, a deep sense of homesickness. When your lover gives up everything for you, could you be worthy of this unhesitating contribution? So, for your love, buy a mermaid sculpture for sale, and give her a surprise and a deep confession.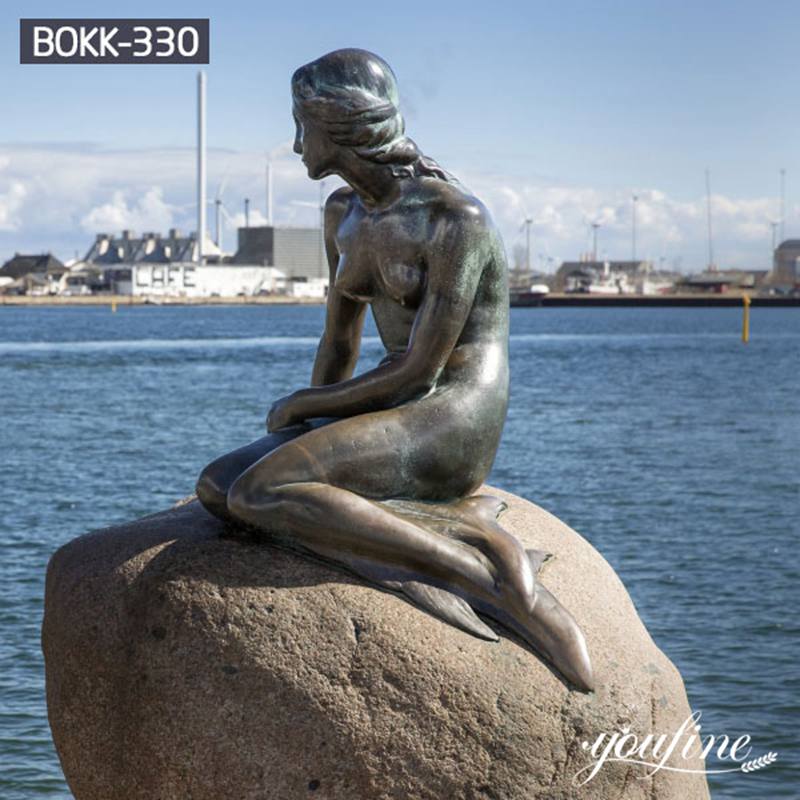 Professional Traditional Craft:
YouFine respects the traditional casting process of bronze sculptures. Therefore, we have inherited the lost wax method handed down from our ancestors. And our sculpture artist also improved this method. Therefore, in the nearly 50 steps of operation, we have both inherited and improved. Therefore, in the process of the lost wax method, YouFine uses silica sol, this material could ensure that the sculpture would not appear in white spots after a long time. Therefore, as time goes by, your sculptures would be more exquisite.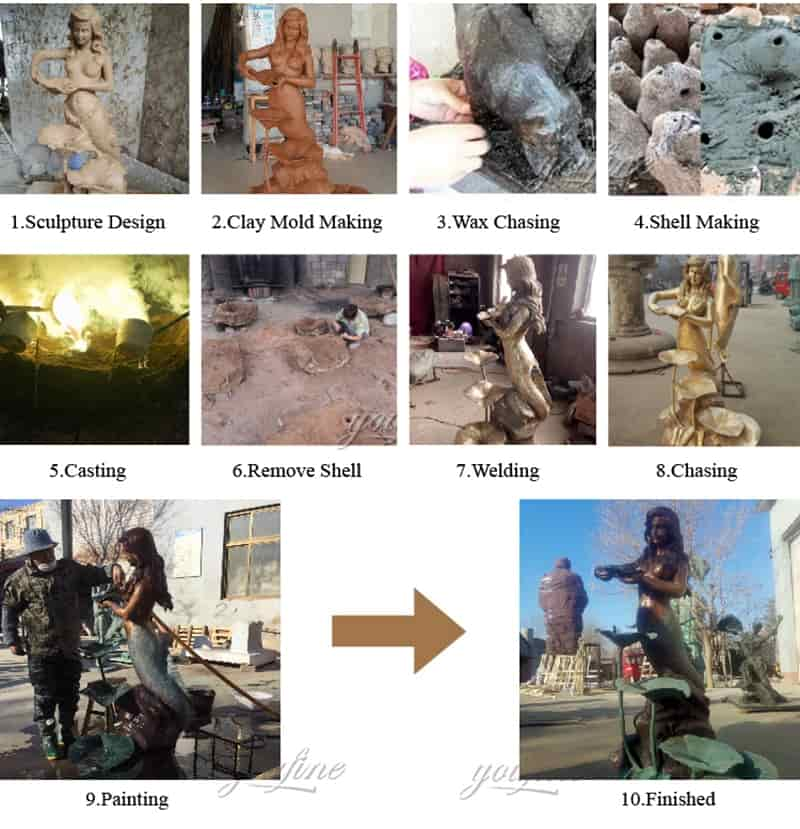 The Beautiful Patina Presents:
We have professional coloring artists, so we have many color choices. First of all, our artists learned how to paint bronze sculptures from an early age. Especially our artists use the chemical coloring method, this method could make the color of mermaid sculpture for sale more and more natural. Therefore, you would have a vivid sculpture.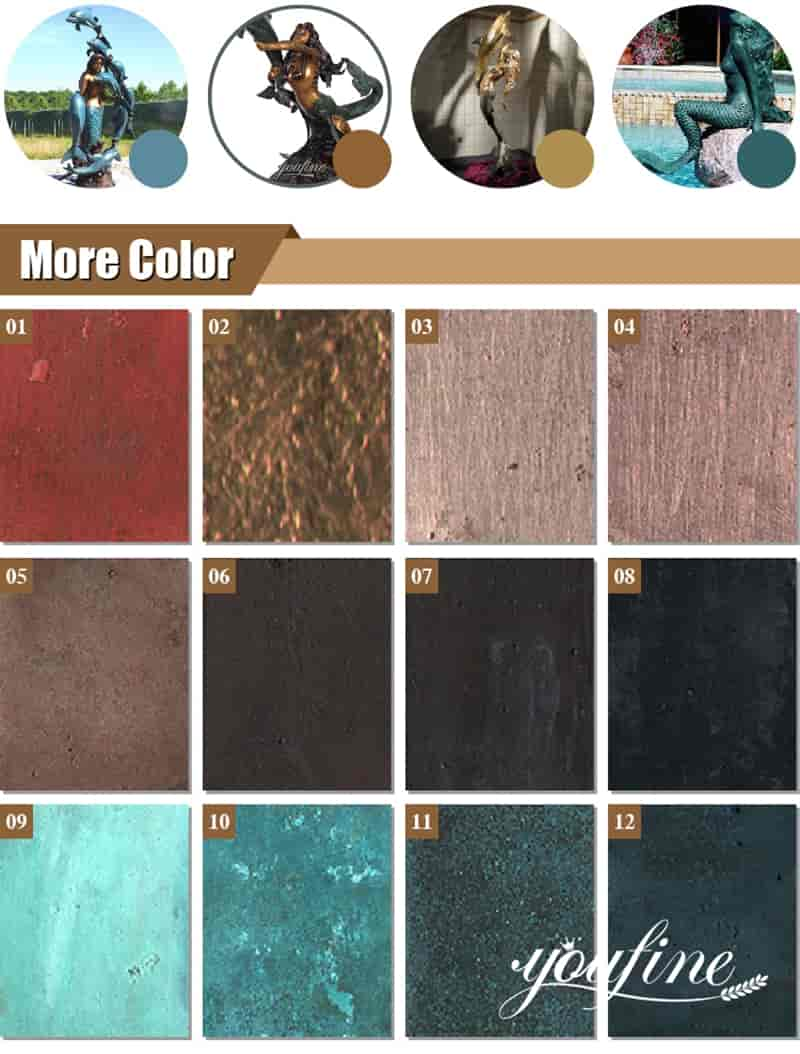 Excellent Clay Model Artist:
YouFine has many excellent clay model artists. Our clay model is very real, it could carve a very realistic clay model. When our customers saw our clay model, they decided to buy our mermaid sculpture for sale.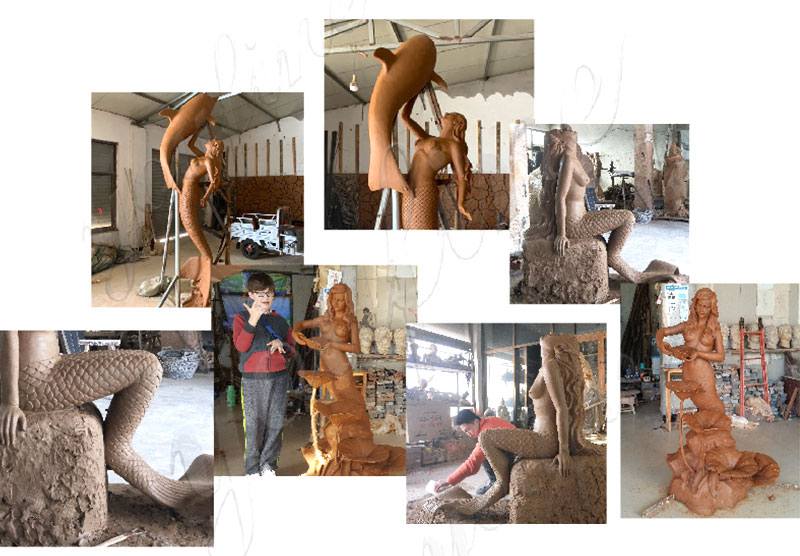 Different Decoration Locations:
Of course, this sculpture could be decorated in many places. First of all, you could decorate indoor places. This mermaid sculpture for sale could be used as a living room decoration. Secondly, she is also very suitable for the beach and by the lake. The mermaid would definitely fit better in places with water. Moreover, such a match could also give people more associations.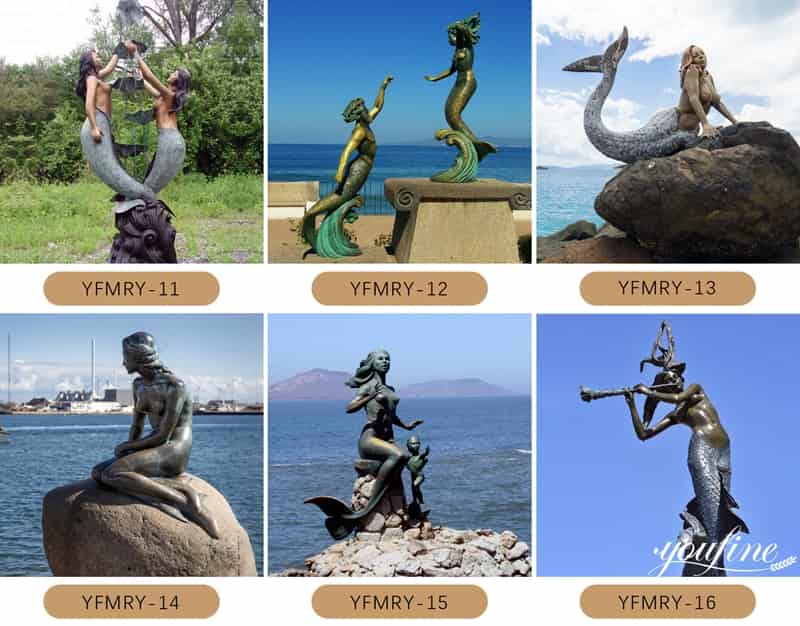 If you are interested in this sculpture, please contact us immediately. We would give you more price advantages.