This life-size bronze mermaid statue is perfect for the oceanarium and is the most classic and best-selling bronze statue in our mermaid series. Over the years, our bronze sculptors have specialized in making different bronze statues and have extensive experience in casting bronze statues. Our mermaid statues are made with traditional craftsmanship, but without lacking in sophistication and beauty.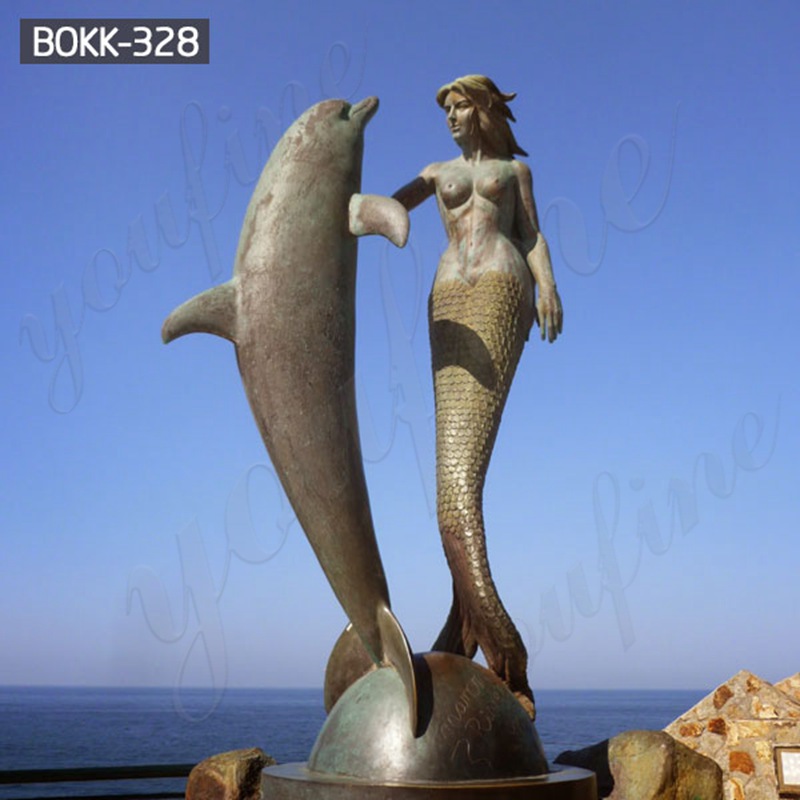 Bronze mermaid statue detail:
The scene of the mermaid and the dolphin playing is very cozy. We focus on capturing every detail when making our sculptures. Each painting deserves to be regarded as a work of art. That's why our craftsmen have a lot of creative freedom in making mermaids, and of course, we can adjust the details according to your customization. Not only the body, but even the hair and eyes look lifelike.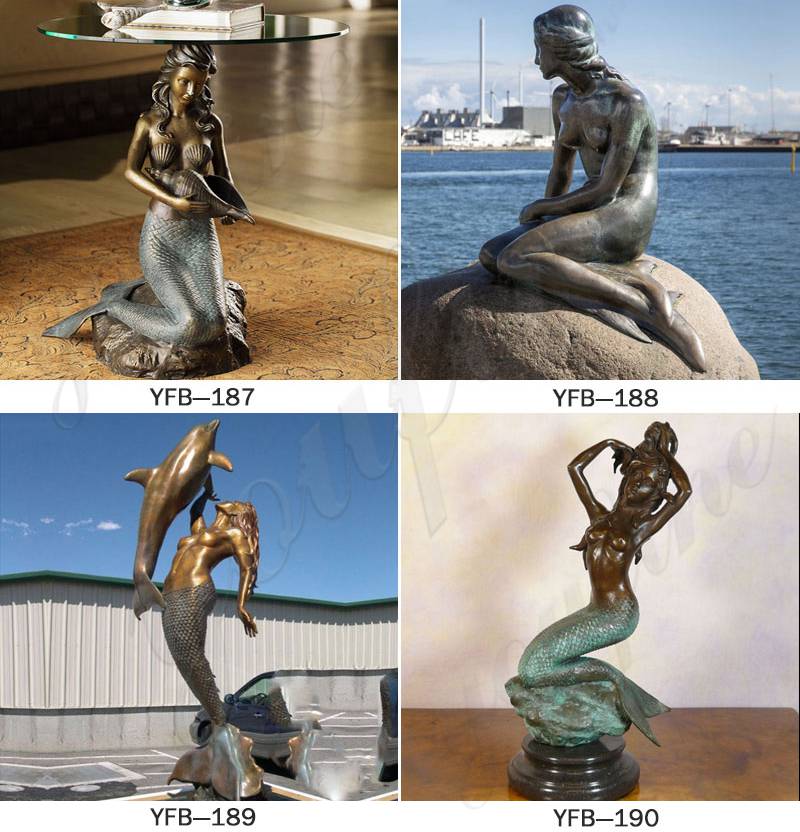 With a wide range of mermaid styles to choose from, You Fine Art Sculpture is a factory that focuses on bronze sculpture. The partner factory has over 35 years of sculpting experience. We are brave to innovate and pursue excellence. A strong customer-centered attitude. We are always at the forefront of the booming bronze sculpture industry. We can provide you with a range of sculptures.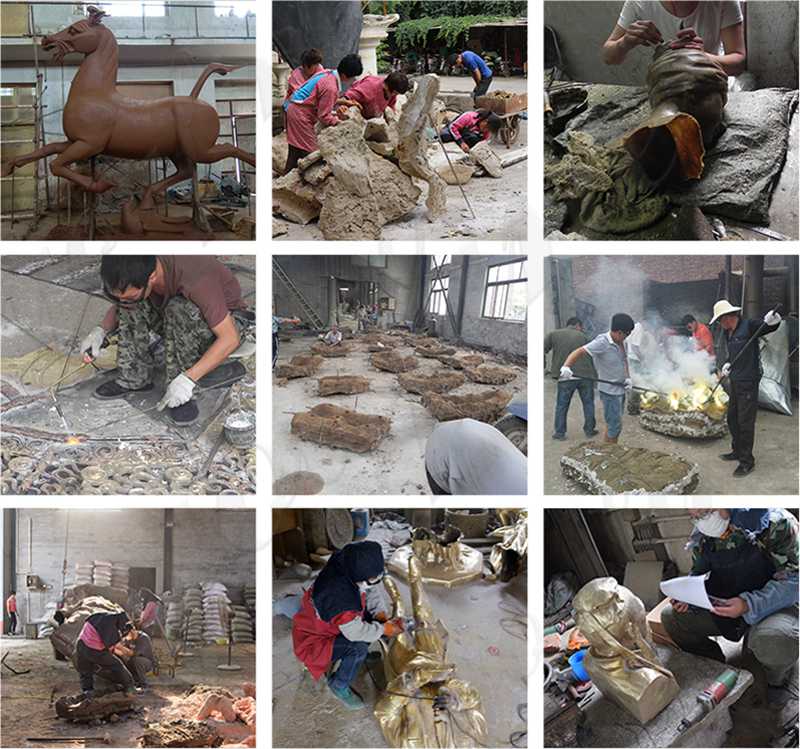 You can order our existing models directly, or give us the model you want and we can customize it for you. As for the size of the mermaid statue, we also accept any size customization. We also have other materials, such as marble sculpture, stainless steel sculpture, iron products, etc. We can almost solve some of your worries. And of course, there is the follow-up installation problem. Many of the sculptures we sell are weight-based.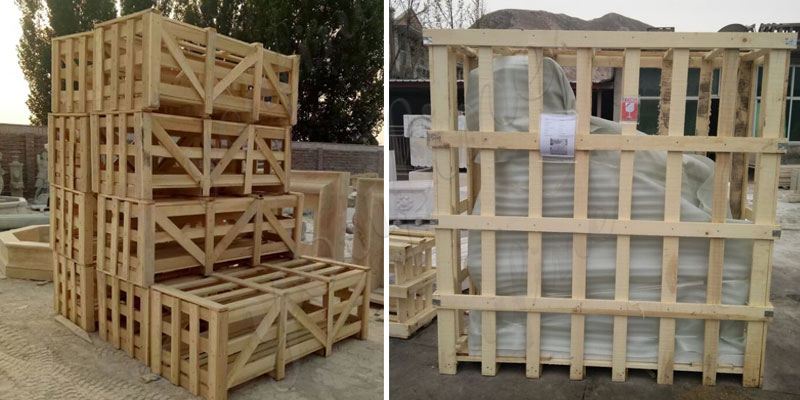 Our mermaid bronze statues are treated with UV resistance. Our bronze sculptures are made of high-quality bronze material, and our bronze metal content is over 90%. In terms of packaging, we use sturdy wooden boxes for the outer packaging and soft inner packaging. We will make it according to the needs of customers in different regions and the number of goods. We will also discuss all the details with you before shipping.