Details of Heron Statue:
So exquisite bronze heron statue garden is a home decoration art that you could not miss. Our animal sculptures are colorful and the overall image looks imposing. You could clearly see this heron sculpture standing on top of a tree trunk, his sturdy legs supporting all his weight. And, the body color of this heron sculpture is full of classic beauty. His contemptuous eyes made us think a lot.
Appearance Characteristics of the Heron:
Generally speaking, the center of the top of the head and the neck of the male heron are white. Also, the color on the sides of the top of his head is black. The most interesting thing is that the heron's crest is formed by 4 slender feathers. Among them, they are divided into two located on the top of the head and on both sides of the occiput. These feathers have a braided crown and are black in color. Also, the heron has long pointed, and drooping pale grey feathers on its shoulders. The heron's demeanor always fills us with awe.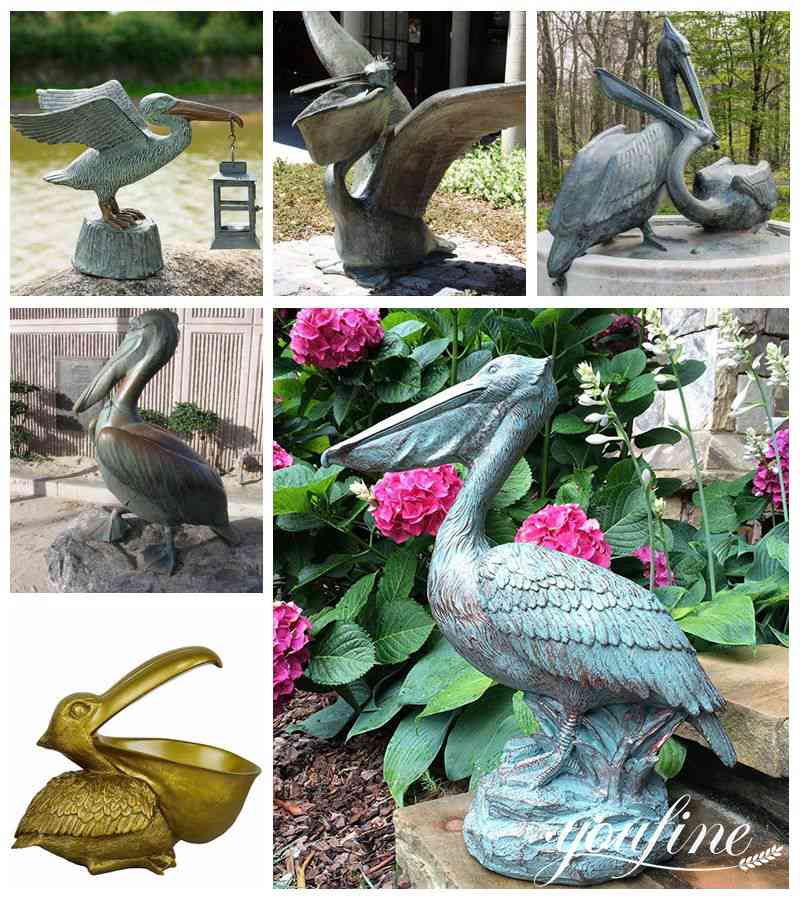 The Legend About the Heron:
In ancient Egypt, the bird god Bennu was associated with the sun and rebirth. Among them, a heron is depicted in New Kingdom artwork. In ancient Rome, the heron was a divination bird. It sends out omens (signals of upcoming events) by tweeting. His image is like the role of a crow, a stork, and an owl. The Romans and Greeks considered diviners to be divine spiritual leaders. So they turn to these birds for advice and fortune-telling.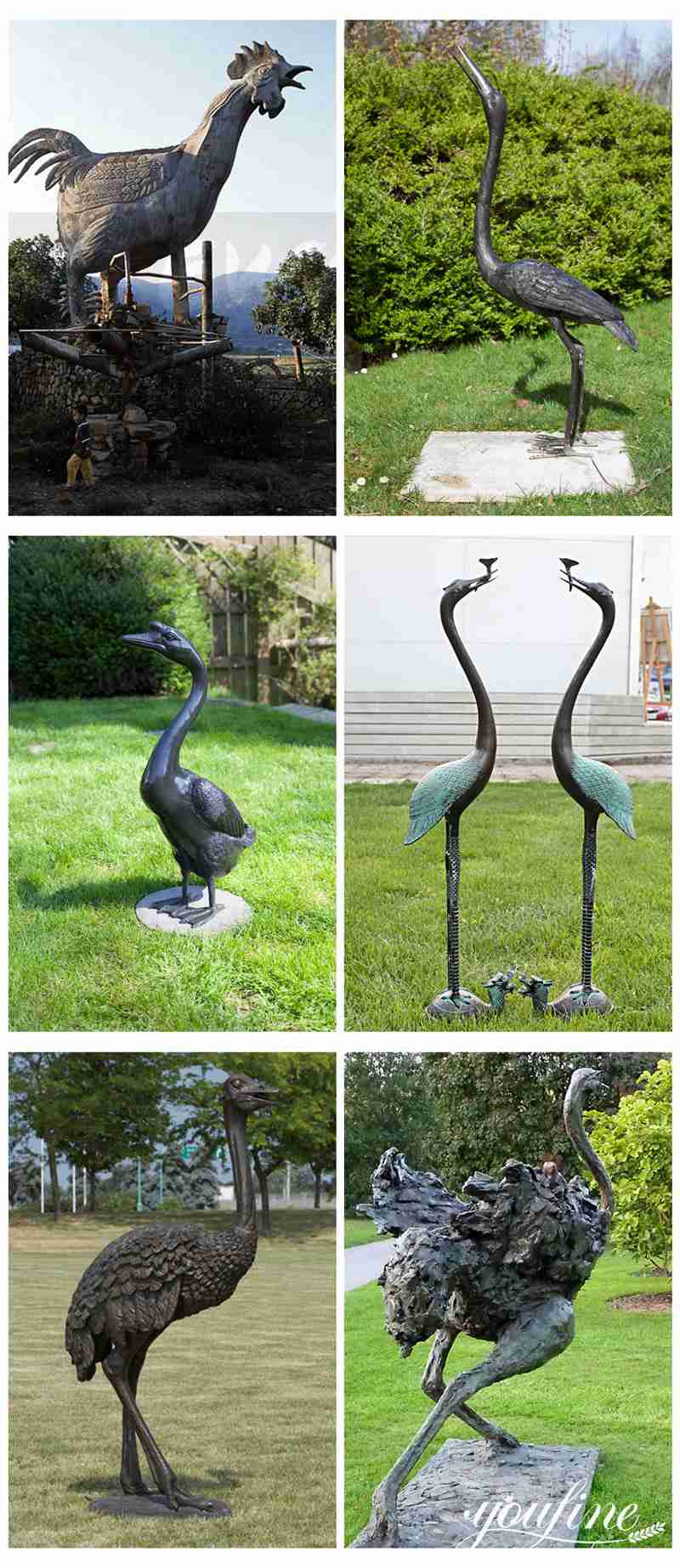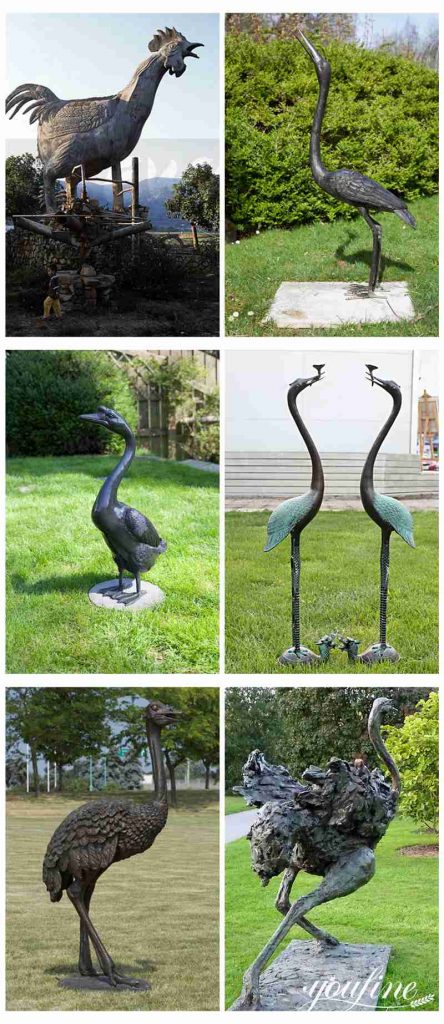 High-quality Bronze Raw Materials:
YouFine cast this exquisite great blue heron bird statue using high-quality bronze raw materials. Our courtyard art gardens are hand-cast. And, every part of the artwork is hand-welded. There is no doubt that the YouFine bronze heron statue is beautifully detailed. The sculptural surface has a bronze finish, which we gave it a weathered look. YouFine uses the artist's skilled casting techniques to bring this metal heron statue garden sculpture to life. And, YouFine Bronze Bird Sculpture has the best content of bronze. So our heron statue for the garden looks realistic and detailed.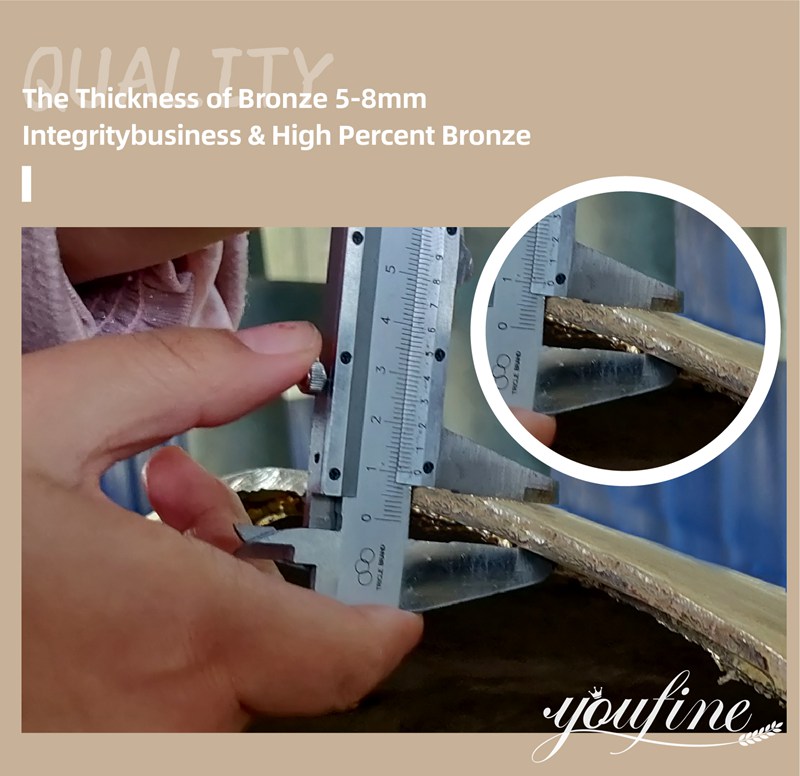 Our heron statue comes with a pedestal. Therefore, you would be more stable in fixing it to the ground. We guarantee perfect packaging and no damage in transit. Then, please feel free to contact us for more casting details and the latest quotes.