Frog Ornaments Description:
Bronze funny frog garden ornaments exactly mimic the skin color of a real frog. Of course, our artist would design the sculpture color to be more natural and beautiful. The happy Mr and Miss Frog are enjoying a wonderful world of two. They held hands and head to head was so sweet. Who wouldn't want to appreciate and love such an interesting frog sculpture?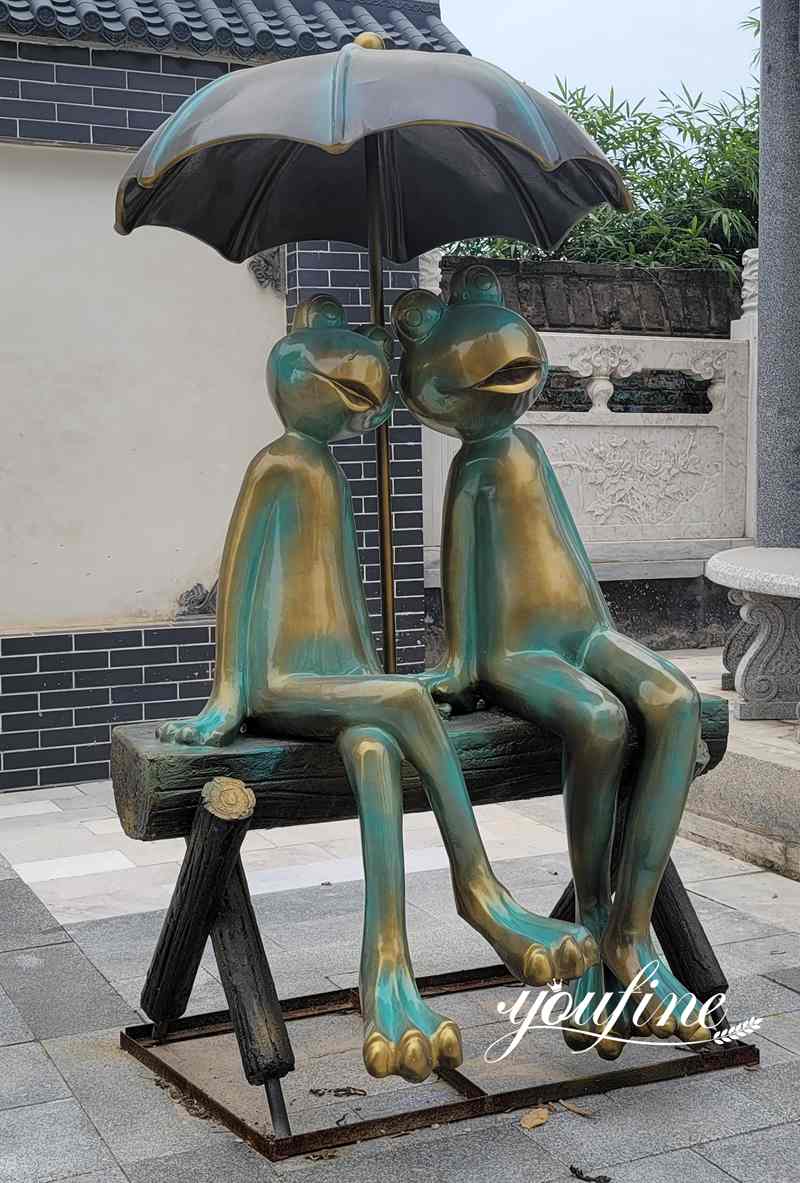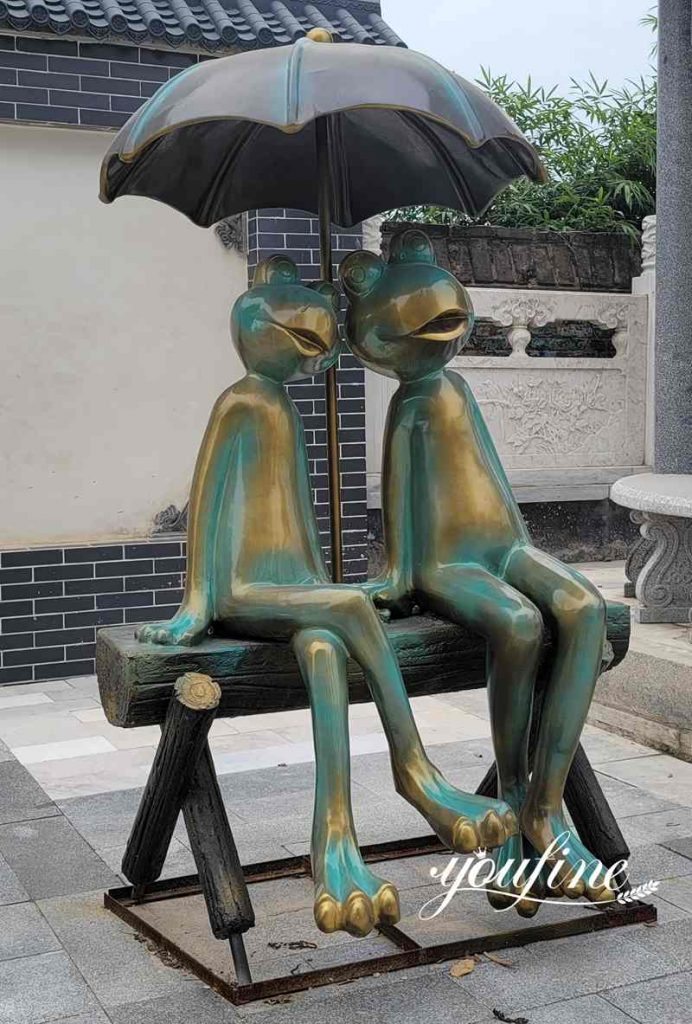 Traditional Lost Wax Casting:
Our impressive funny frog garden ornaments are made using the traditional lost wax method. 100% hand-finished by our professional bronze artists. The bronze outdoor frog sculptures are stunning in appearance and detail. Even the feet of frogs, we have made very delicate. The Classic Bronze Frog Sculpture features a hand-applied Classic Bronze finish with an antique finish. There is no doubt that this bronze frog sculpture displays stunning detail, which is sure to be the focal point of the garden.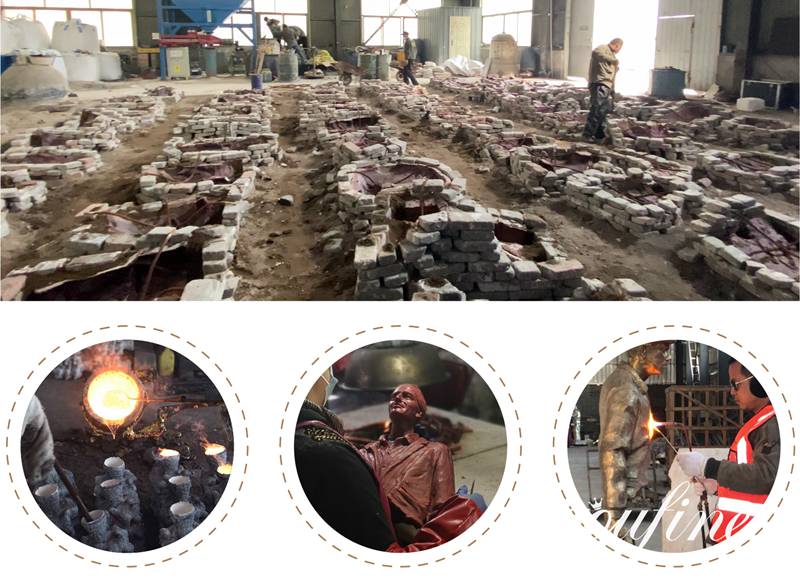 Advantages of Our Bronze Statue:
After the entire bronze garden frog statue has been cast, our bronze artist would carefully polish the sculpture. This is also a very important step, which requires our craftsmen to grasp the degree of sanding because excessive sanding would lose the details of the sculpture. Then we use advanced chemicals to paint the bronze sculptures. Over time, the color of the sculpture would become more natural. However, over time, the paint would fade. This is also the advantage of our bronze funny frog garden ornament.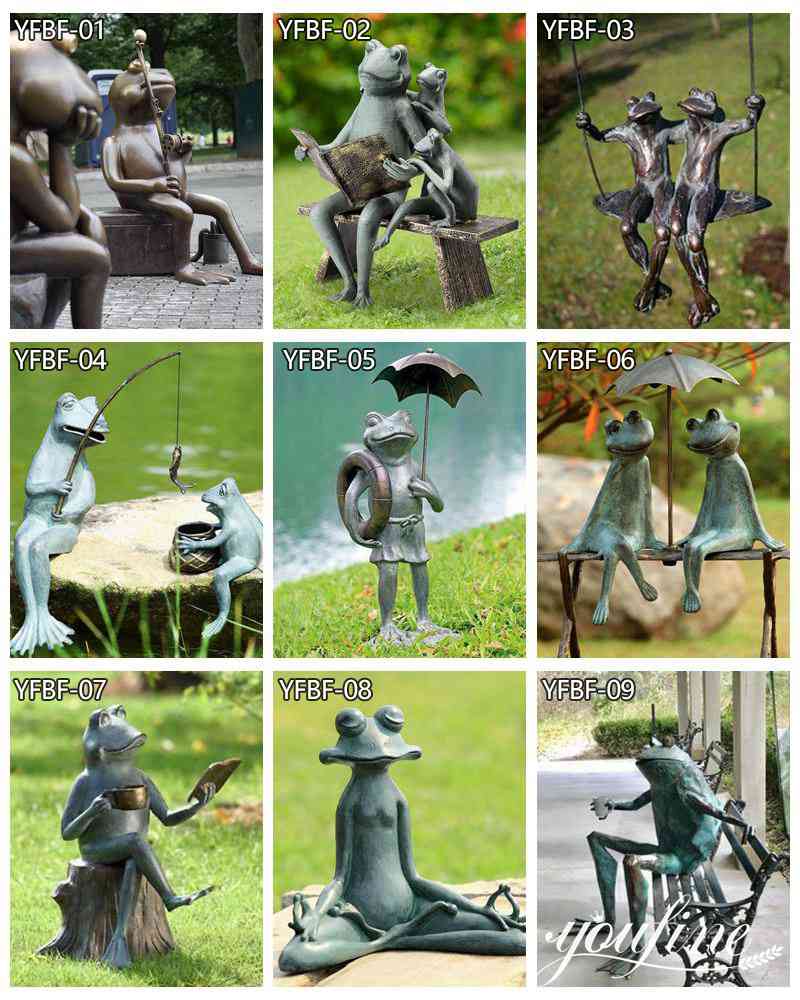 Why Choose YouFine Sculptures?
As a sculpture factory with more than 39 years of experience in making bronze sculptures. All our bronze sculptures and bronze animal sculptures are purely handcrafted by our professional clay artists and bronze artists. We use traditional and ancient lost wax methods to ensure that all the details of the sculpture are not missed. There are also a large number of hand-carved bronze animal sculptures, such as bronze horse sculptures, bronze deer sculptures, bronze lion sculptures, bronze giraffe statues, and so on.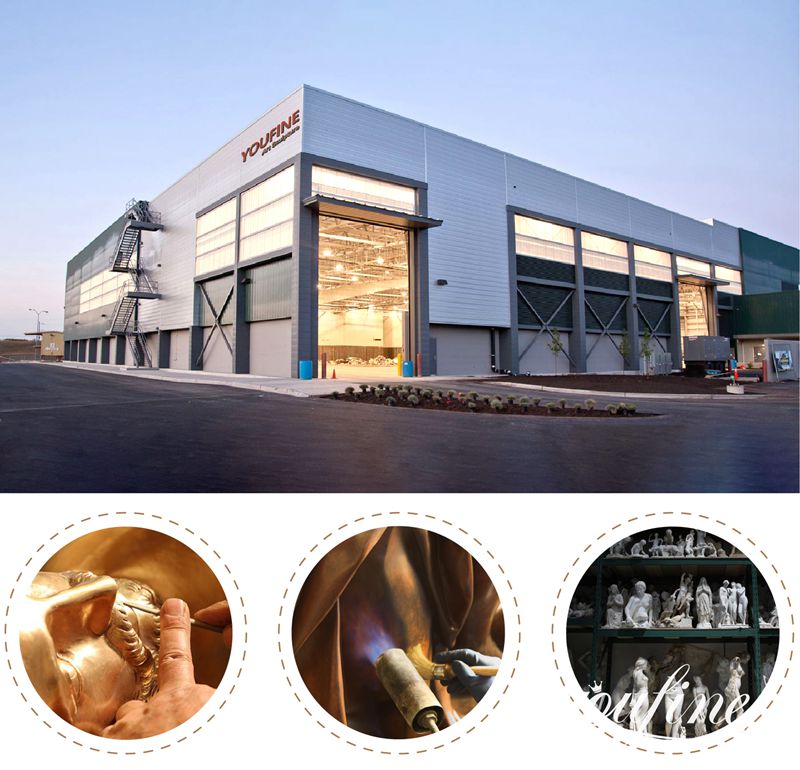 If you're looking for a collection of bronze animal sculptures, or you're picking out one that impresses you. Our set of bronze large frog statues for the garden is just right for you. Please feel free to contact us for the latest product quotes and specific product information.