Octopus Sculpture Details:
YouFine bronze octopus sculpture for sale is loved by many customers. When you see this bronze octopus sculpture on the roadside or on the beach, you would be very pleasantly surprised. The bronze octopus sculpture is so cute, he has a cartoon version of the body and body. We don't usually see octopuses, but when your beach has this octopus sculpture, it would definitely bring more joy to your life. Of course, the head of our octopus could be used as a stool. When you're tired of playing and don't want to sit on the beach, the octopus head is the perfect place to rest.
Using Silica Sol Technique:
First of all, YouFine octopus sculpture for sale is cast by the traditional lost wax method. Our artists could bring every detail of the octopus to life. Moreover, the lost-wax method of casting bronze sculptures has a history of thousands of years. Bronze animal sculptures cast by this technique are more robust and beautiful. There is no doubt that our artists have extensive casting experience.
Also, in the casting process, we use the silica sol technique. After a long time, the silica sol could ensure that the sculpture would not appear with white spots. Because, once there are spots on the surface of the sculpture, it means that the animal sculpture is about to crack and become unusable. Then, YouFine Silica Sol technique could guarantee that this would not happen. Thus, you would get a high-quality bronze octopus sculpture.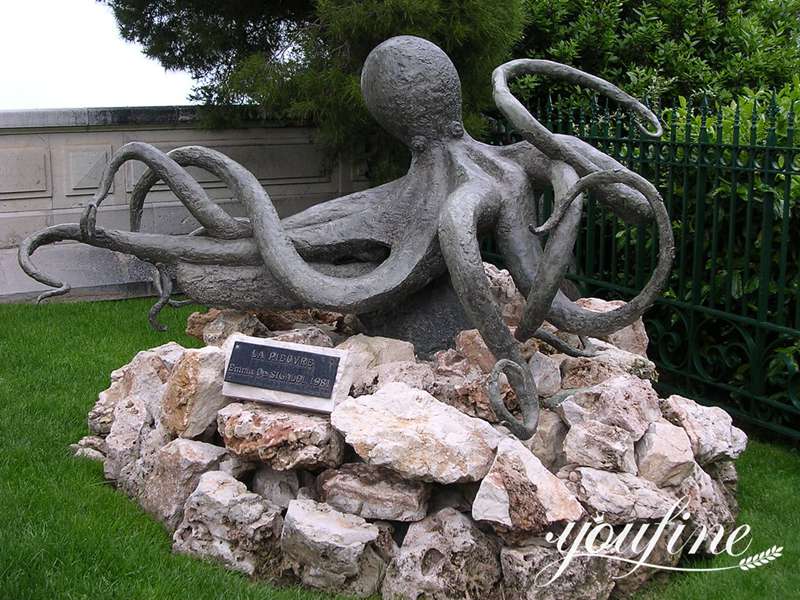 The Absolute Best Ratio of Bronze Content:
YouFine works as an experienced bronze animal sculpture foundry. Our artists have absolute precision in terms of bronze content. We all know that metal sculptures must have the best bronze content in order to guarantee the best aesthetics and longer service life of sculptures. The bronze octopus statue from the YouFine factory would definitely satisfy you.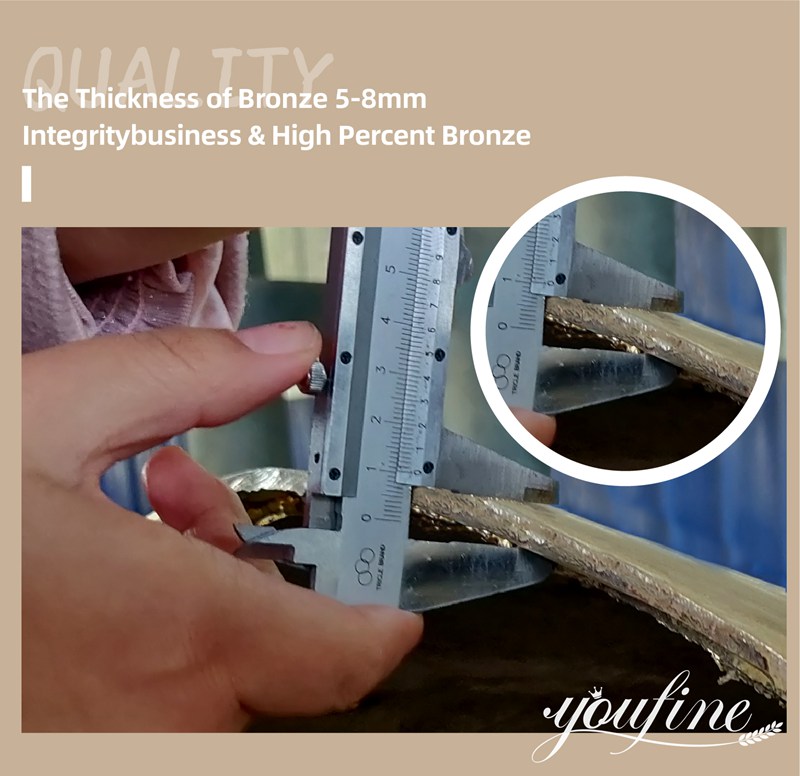 Well, if you want to cast a high-quality bronze octopus sculpture please feel free to contact us. The YouFine factory has been casting bronze animal sculptures for 39 years. Our artists are sure to cast an exquisite bronze octopus statue for you.