Bird in Space Details:
Bird in Space captures the momentary form of a bird as it takes off. This sculpture has a protruding part in the shape of a streamlined spindle. And the sculpture abstractly depicts the appearance of a bird pointing to the sky. Among them, the whole body of the sculpture is patiently polished to sparkle.
As we look up at it, our eyes keep chasing birds upwards. However, because a shiny surface is like sunlight. It's easy to get lost in our eyes. But the Space Bird has a fluid silhouette and symmetrical shape. Well, the polished surface reveals a modern industrial and machine aesthetic everywhere.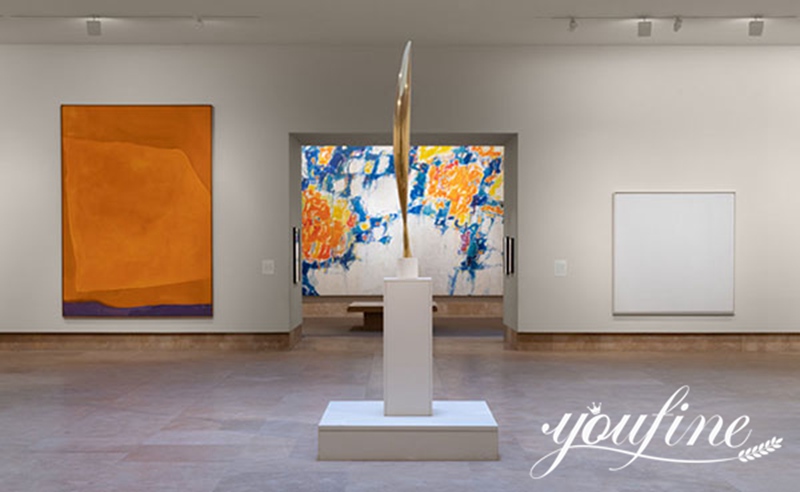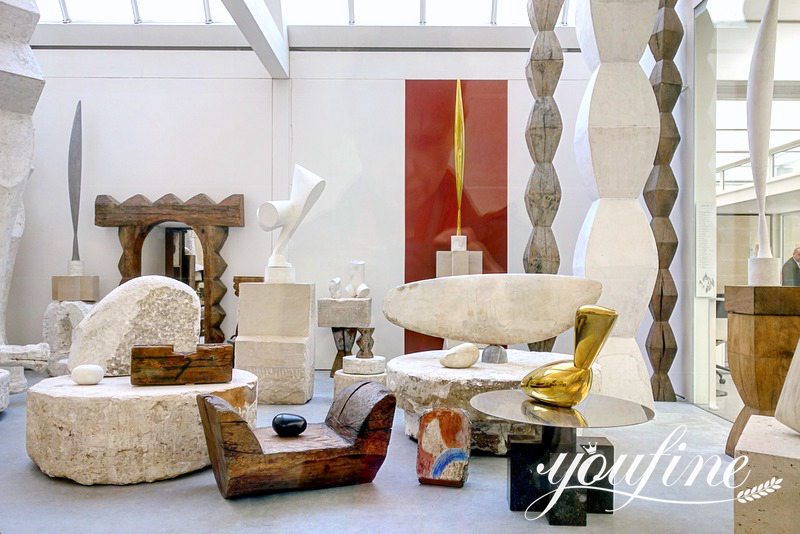 What was the Message of Bird in Space?
As an artist, Brancusi pursues the essence and spirituality of his works in his creation. The essence and spirituality of birds are the ability and freedom to fly. Bird in Space completely abandons all the morphological features of birds. Bird in Space has a slim and powerful streamlined body. The shape of the bronze statue depicts people's impression of flying. For human beings without wings and a home to the earth, flying has mystical implications beyond the mundane.
Where is Bird in Space Now?
The first and most famous artist of the Constantine Brancusi series is housed in the Metropolitan Museum of Art in New York City. Among them, two bronze Birds in Space are in the collection of the Museum of Modern Art in New York City. In addition, two versions of the bird abstract sculptures are in the collection of the Philadelphia Museum of Art.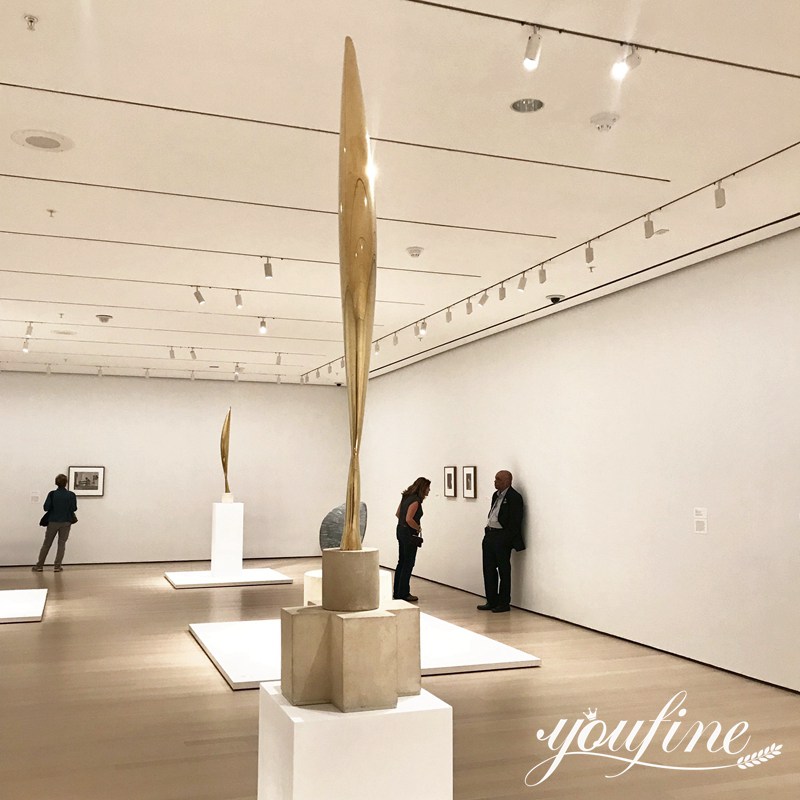 YouFine Has Professional Polishing Artists:
We could clearly see that the bronze Bird in Space sculpture has a very smooth surface. All these artist renderings come from our professional polishing artists. our artist would polish the statue carefully. Either too much polishing or too soft polishing is not good. You Fine team request our polishing top masters to polish the structure just right. Not only keep the details of the statue shape etc. but also show the total taste of the whole work. No doubt, You Fine bronze sculpture is close to the original one very much.
Our experienced artists would cast your bronze sculpture using the most traditional lost wax method. We guarantee that our sculptures would surely please you. Please feel free to contact us for more sculpture casting details.