Henry Moore Sculpture Details:
This bronze Henry Moore sculpture is a flattened oval ring for sale. The name of this abstract sculpture is Oval with Points. Among them, the edges of the sculpture are rounded. The sculpture was pierced by a large hole. Also, the inside edge of the hole has two sharp points rising from opposite sides.
This bronze sculpture creates a sense of energy and dynamic tension. Also, the points divide the hole into two areas, a smaller area above and a larger area below. Also, the shape of the void is somewhat similar to a humanoid with a head and torso. If you like this exquisite bronze abstract sculpture please feel free to contact us.
Oval with Points Artwork:
Oval with Points is a work of art created by British sculptor Henry Moore. This series of mysterious famous abstract sculptures are made of bronze. Additionally, Henry Moore is known for his large cast bronze and marble sculptures. Henry Moore is respected by the British art world. His creations gave Britain a place in modernist art. These hollow, reclining figures are the most typical of Moore's sculptures.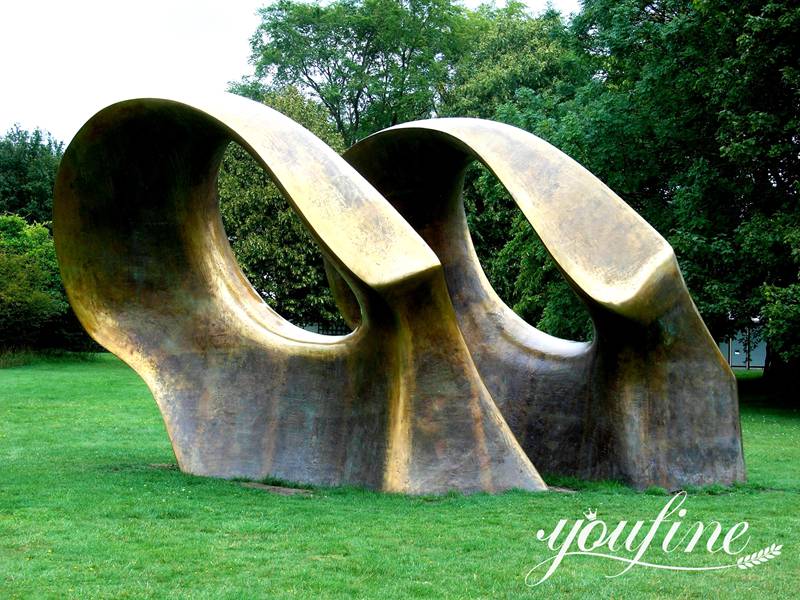 What is Henry Moore Best Known for?
Henry Spencer Moore was one of the most important British artists of the twentieth century. Of course, we could also say that he was the most internationally renowned sculptor of that period. In addition, he is known for his semi-abstract monumental bronzes. And, these bronzes could be seen all over the world.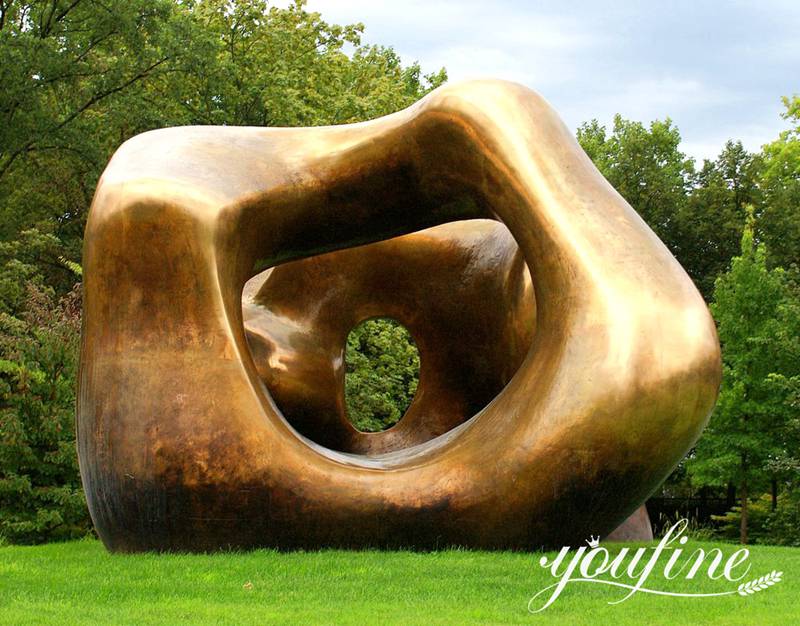 What do Henry Moore's Sculptures Represent?
First Henry Moore was a figurative artist. Then Henry Moore was an abstractionist. In addition, Moore creates works based on the relationship the human body shares with the larger natural world. His sculptures express the idea of ​​the connection between man and nature. Humans are part of nature. Through our senses, then, we could relate to something eternal and universal.
How Much is a Henry Moore Sculpture?
A Henry Moore sculpture sold for 1.7625 million euros ($2.7 million) at auction. And, an anonymous buyer bought his abstract depiction of a human being in Tilt Graphics: The Umbilical Cord at an auction in London. However, it would be cheaper for you to buy bronze Henry Moore sculptures from the YouFine factory. Because we are a direct factory, our price would be cheaper.
Professional Patina Artist:
Artists at YouFine Factory use chemical colorants to color bronze abstract sculptures. This method ensures that the color of the bronze abstract sculpture art becomes more natural. YouFine artists in particular are very good at color grading. Therefore, our artists would satisfy your desired color. There is no doubt that you would have many options in the color of your bronze Oval with Points sculpture.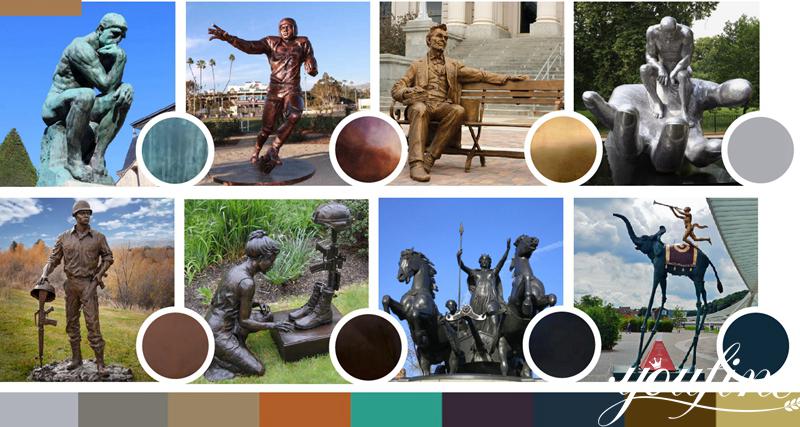 Please feel free to contact us if you would like to get an exquisite bronze Henry Moore sculpture. YouFine casts your bronze Henry Moore sculpture using the traditional lost wax method.