Bronze Dolphin Fountain Statue Details:
Very beautiful and lovely bronze dolphin fountain statue. Just imagine placing this fountain next to your swimming pool or pond. It will definitely make your swimming pool more active and interesting. And you can play with dolphins while you are swimming. Our fountain would use high-quality bronze materials and finished by precision casting.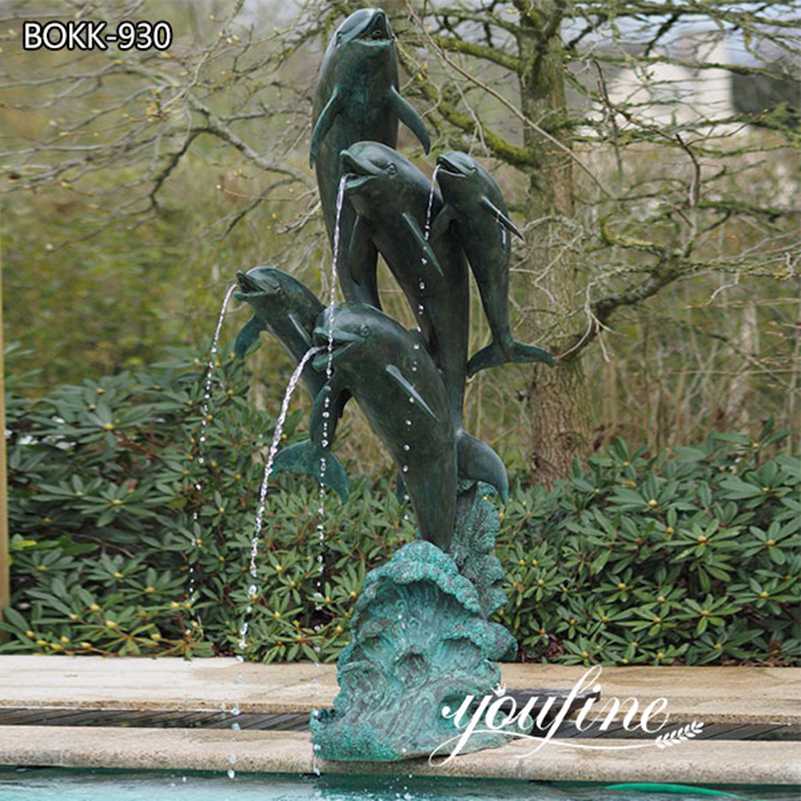 The height of the entire bronze dolphin fountain statue is about two meters, so it is very suitable to place in the outdoor garden. Or other outdoor villas, pool, hotel garden, and so on. Of course, You Fine also accept custom sizes, you can tell us your size or design. We can customize it for you.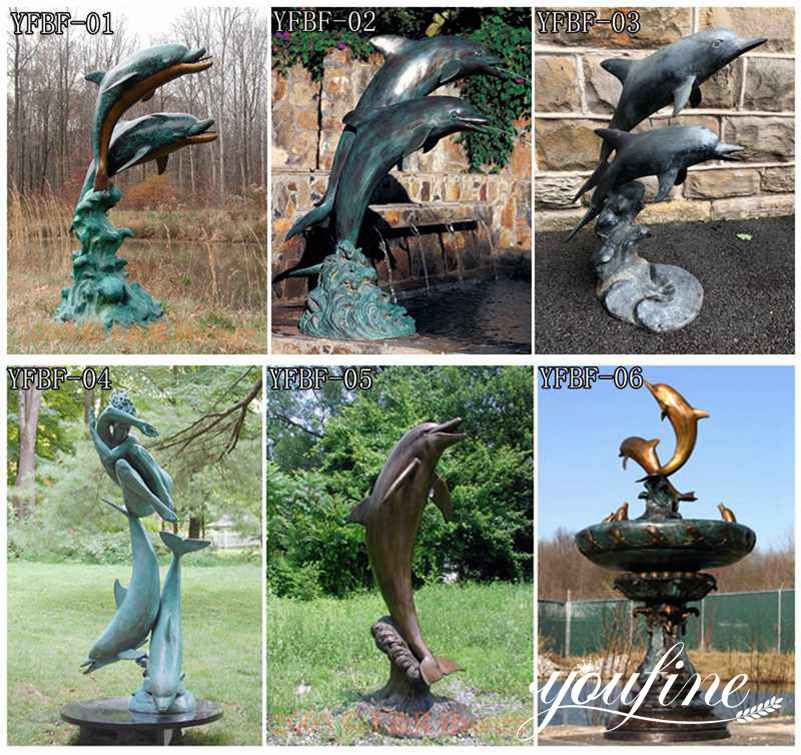 Use Chemical coloring method:
You Fine use advanced chemical coloring methods. And this coloring process is a very magical process. It could ensure that the coloring can highly restore the original works. Using chemical coloring method could not only last for a long time. But the color would become more natural over time. As well as You Fine has a variety of colors to choose from. It could also meet your needs for the different colors of this bronze dolphin fountain statue.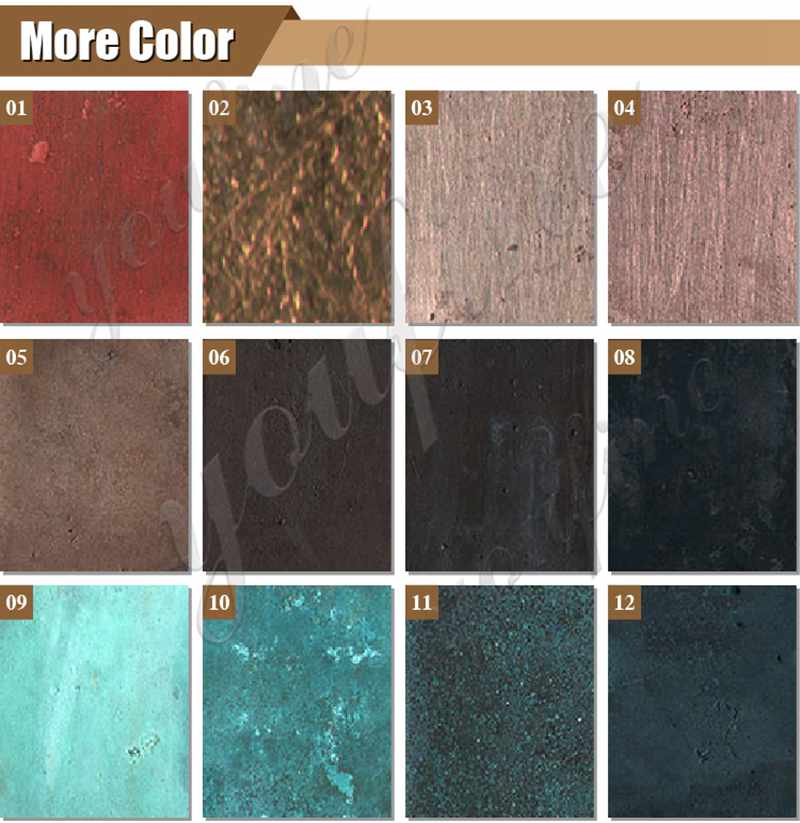 Provide the Most Favorable Factory Price:
Since we would sell directly from the factory, our price must be the factory price. Usually, our price is lower than the price purchased in your local area. But I believe that clients will not only pay attention to price, but also the quality of products. You Fine will put the quality of our products in the first place, and then provide customers with the most favorable prices under the premise of ensuring quality.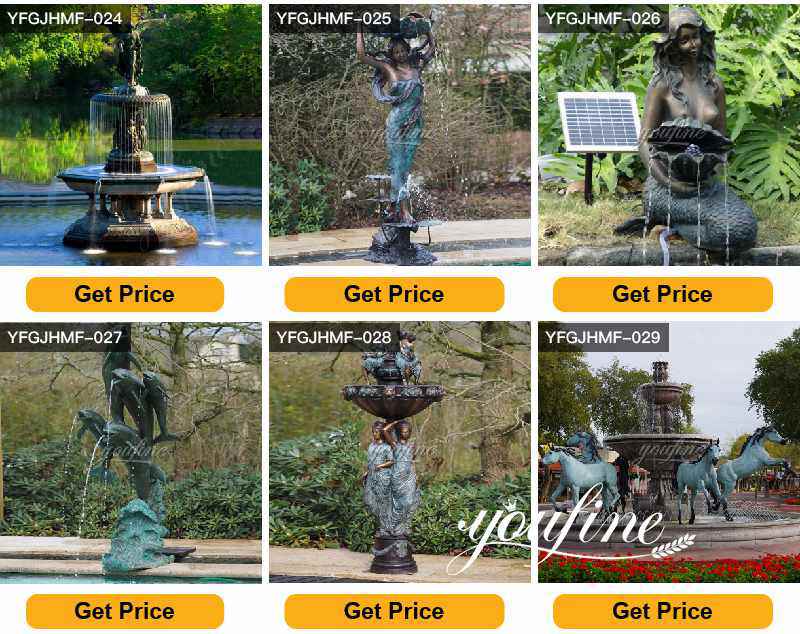 So if you see the outdoor bronze fountain statue you like, please don't hesitate and doubt the quality of our products. You Fine will definitely provide you with high-quality sculptures and the best prices.