Bronze Mermaid Sculpture Details:
Beautiful and elegant bronze mermaid sculpture. Our exquisite bronze sculptures are made of high-quality bronze metal materials. Therefore, the quality of the sculpture must be the best. As well as our life-size mermaid sculptures can use as beautiful decorations in any outdoor place. For example, seaside, pond, grass, garden, etc. This beautiful mermaid will be a very beautiful choice.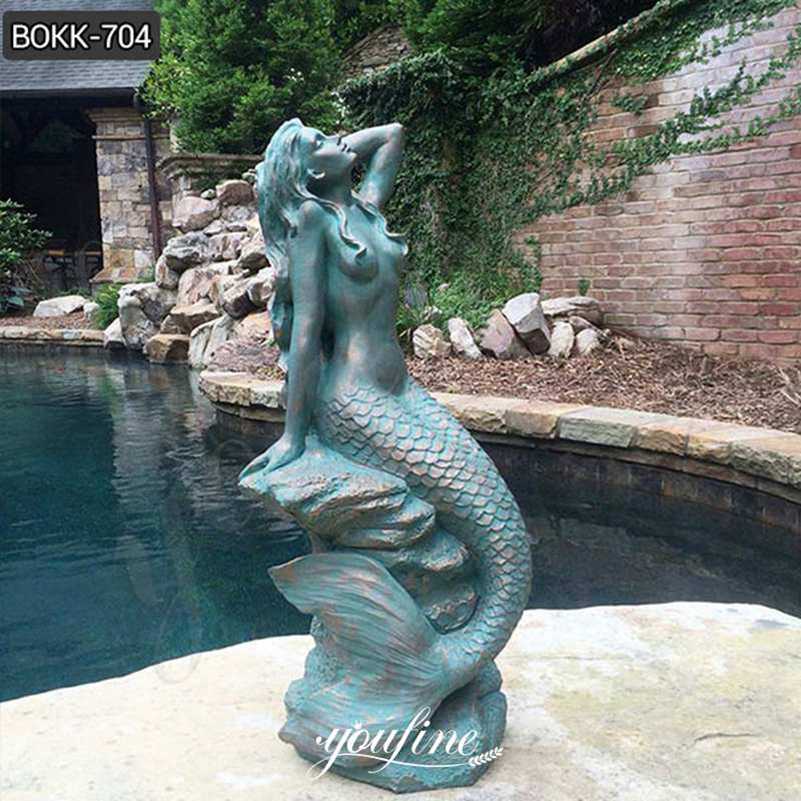 This life-size bronze mermaid sculpture design shows us a mermaid sitting on a rock. Moreover, her right hand was placed on the rock to support her whole body. And her left hand was gently stroking her flowing hair. In addition, there the body of this mermaid, and every detail shows the ultimate perfection. Especially the fish scales on her body are lifelike and vivid. Our statue perfectly shows us the sexy and elegant image of a mermaid.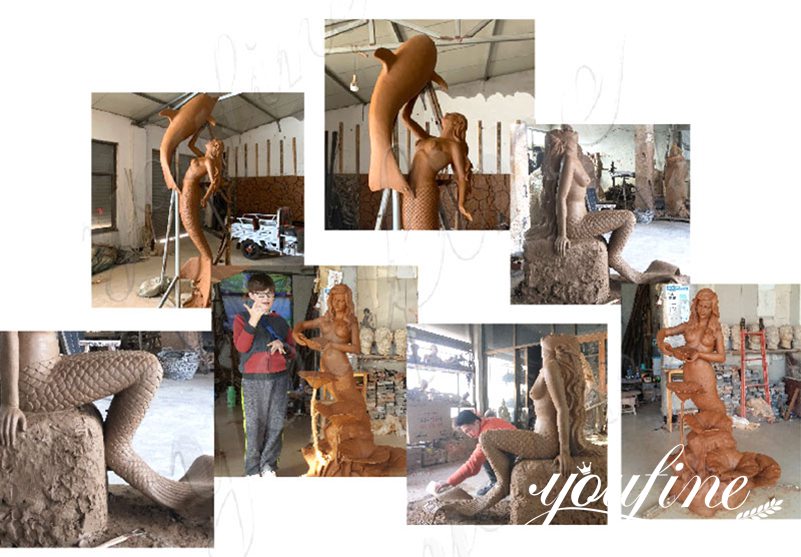 First-Class Technology:
You Fine will use the traditional lost wax method to cast the entire bronze mermaid sculpture. At the same time, through our continuous improvement of process technology. We will use the finest silica sol process instead of the ammonia process in the casting process. Therefore, no matter how long our sculptures put outdoors, they will not produce any white spots.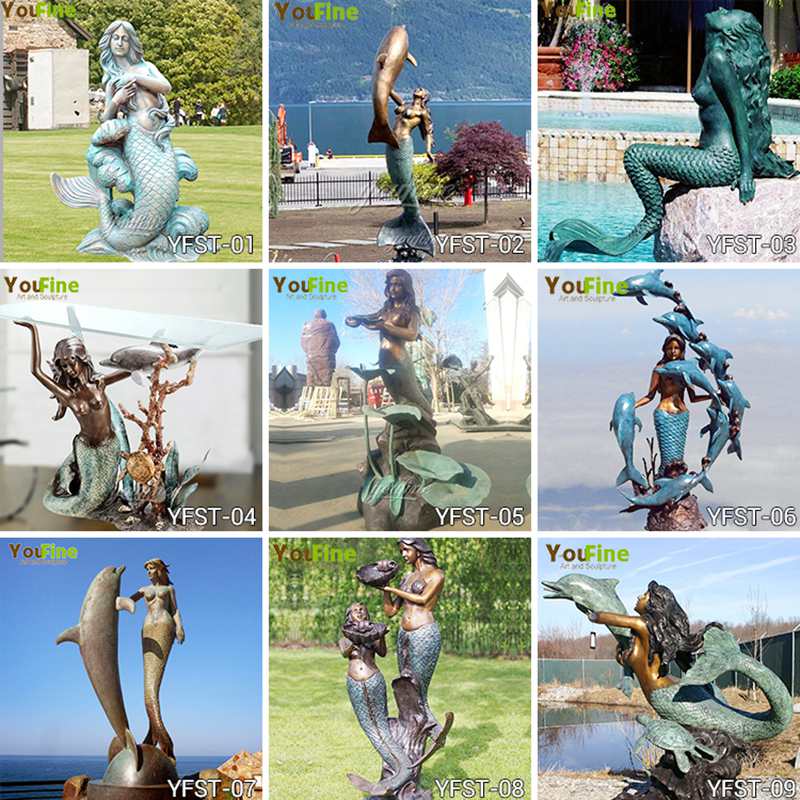 Use Chemical Coloring:
You Fine will use advanced chemical coloring methods to color the surface of the sculpture. This is a very magical way of coloring. By mixing multiple colors and adding chemical potions, a special color is finally formed. Through the use of chemical coloring, not only can the color of the sculpture be more natural, but also that the color will not fade over time. Of course, we have a variety of colors to choose from, such as black, brown, patina green, and so on.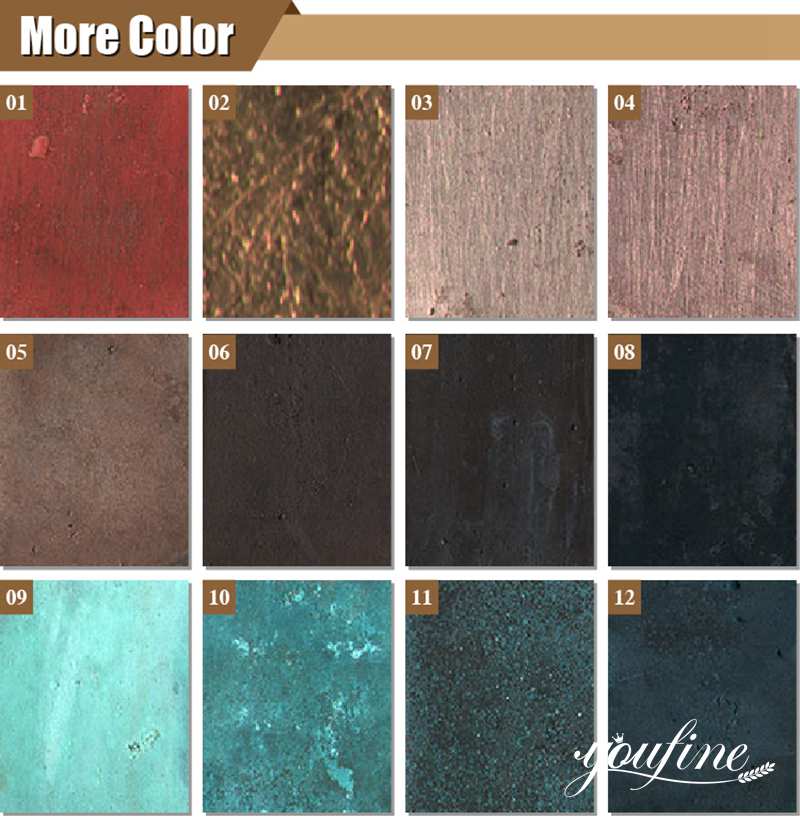 Our life-size mermaid statues are outstanding in terms of casting process and coloring. Our outstanding statues can certainly place outdoors for hundreds of years without any quality problems.