1.The introduction of casting bronze soldier statue:
Our monumental American casting bronze soldier statue is amazing. The soldier dressed in neat military uniforms squatted on the ground. And he holds the American flag in his hands. This flag is a neatly folded triangle shape. Our bronze military memorial sculptures are made by precision casting process to ensure the details and quality of the sculpture.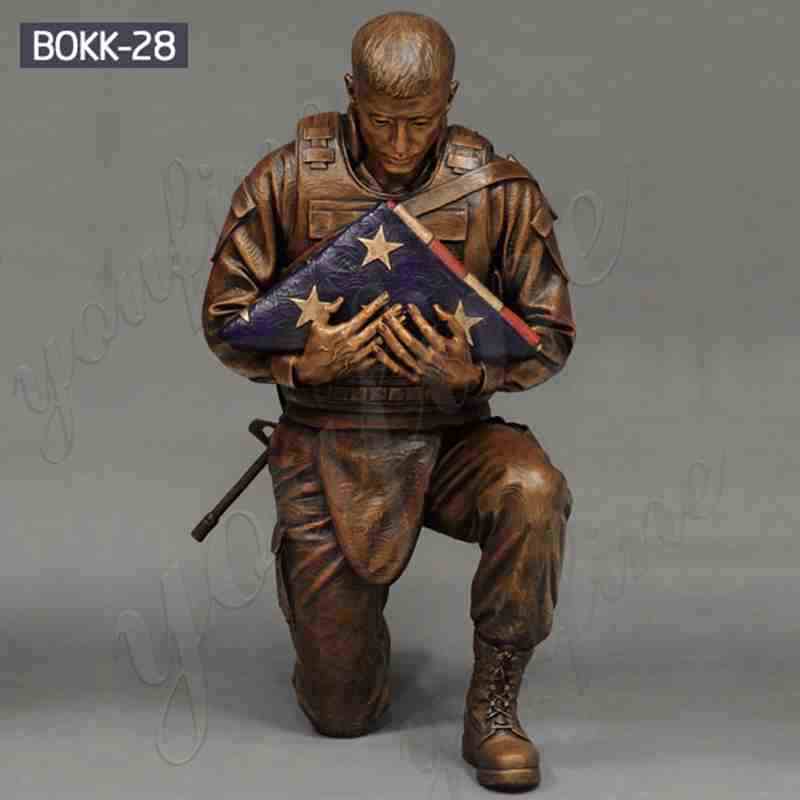 2.Why is the flag folded into a triangle?
If you have attended a funeral honoring a veteran who served the country. Perhaps you witnessed the folding of the flag that once covered the casket of a loved one. Each of the 13 folds of the flag holds great significance. At the US military retreat ceremony, the national flag was lowered, folded into a triangle. And monitored all night to pay tribute to our honorable deceased. The next morning it is brought out and, at a ceremony of reveille, flown high as a symbol of belief in the resurrection of the body.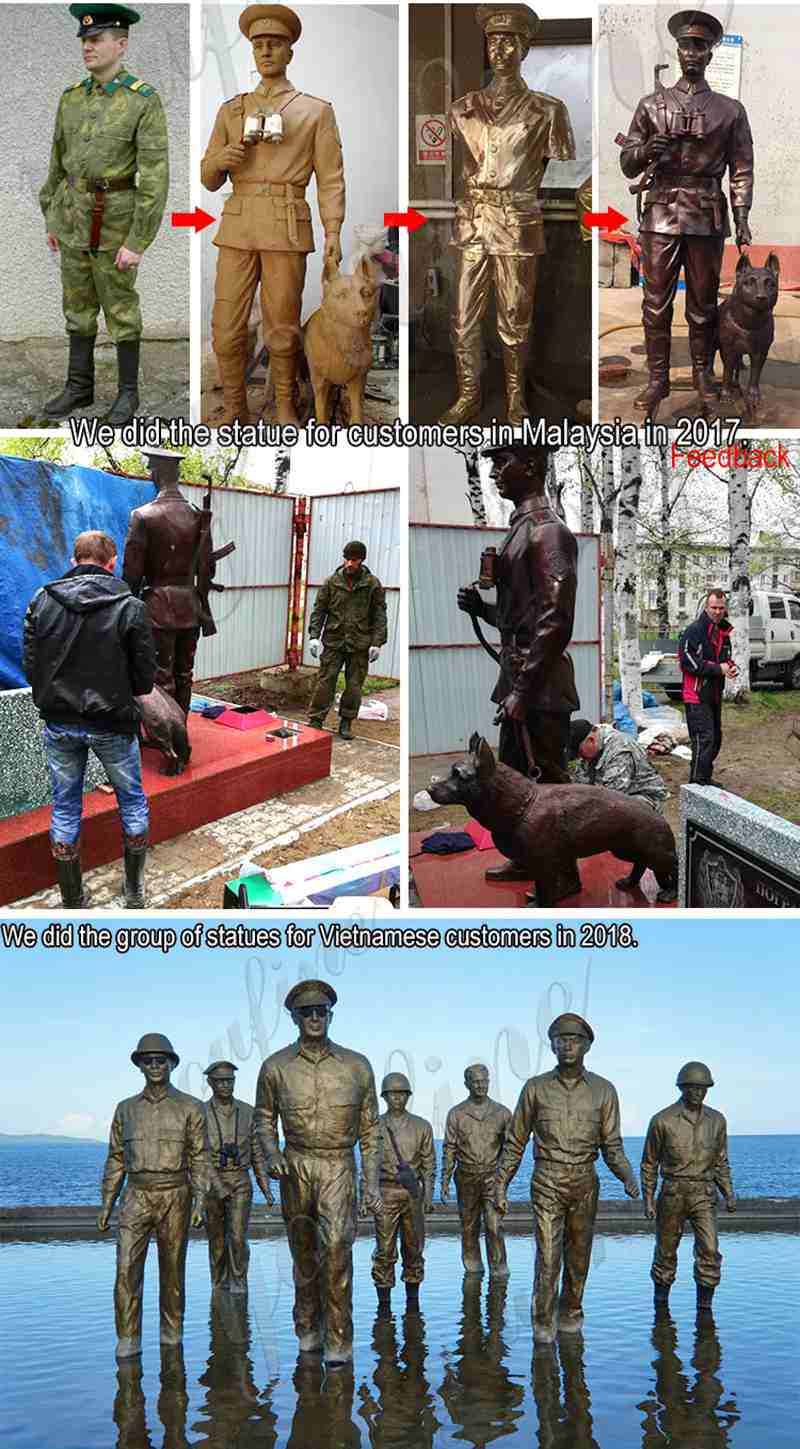 3.The advantage of  our bronze military statue:
Firstly, all of our bronze statue products use the highest quality bronze materials. Containing 80% bronze and 20% other metals materials, while utilizing proprietary casting techniques- "Lost Wax Process". We paint, oil and seal all bronze statue products to ensure that the bronze sculptures are solid and rust-free. So you know they will last a lifetime and truly are solid as a rock!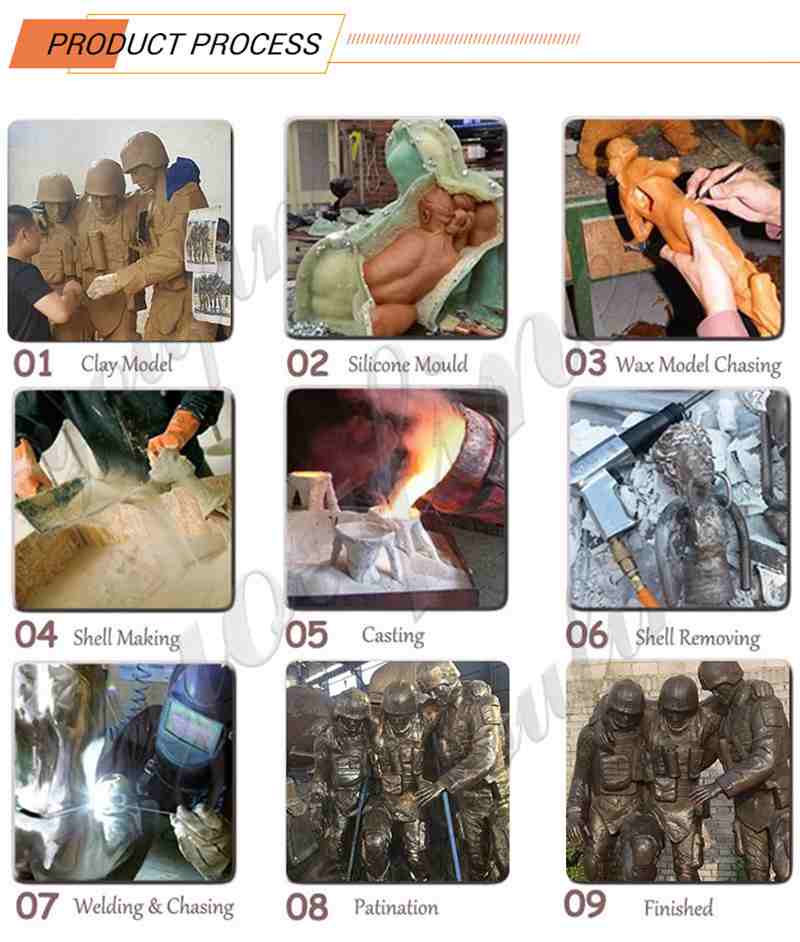 Secondly, our statues are available in a wide variety of colors and styles. We could make a variety of military bronze statues, but only some products you could see online. As well as you could also contact us if you want other design styles because we could also accept the customization of any military sculptures. Please note that only you want any bronze sculpture products, you could order from our company.
Here at You Fine Bronze Foundry, we have the ability to produce traditional and any custom bronze soldier statues from small to large size you want. Because we are a factory specializing in bronze sculptures. Which allows us to provide our customers with the right design with the right materials at the best price. We could not only make existing style designs. At the same time, we could also customize any bronze military sculptures according to your design.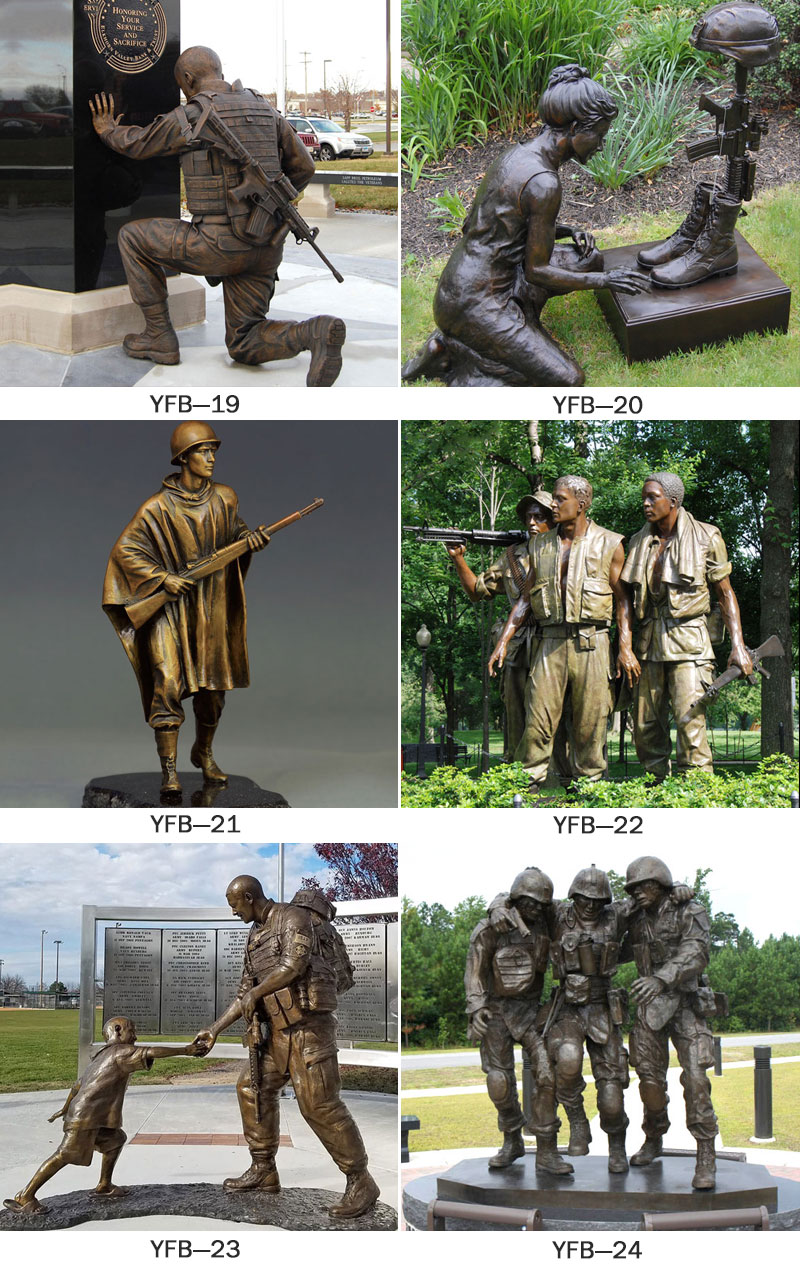 Our bronze military statues could also pay tribute to your heroes, providing durable bronze military sculptures for your organization, park and even your own home. Therefore, welcome to consult any questions if you want to get any bronze soldier statue holding folded flag.