1.Bronze standing soldier gun memorial statue Detail:
What an amazing bronze standing soldier statue, the size of this bronze memorial sculpture is life size. Therefore, it is very suitable to be placed in any memorial theme garden or museum. It can pay tribute to the heroes fighting for our country. Pay tribute to your heroes and provide your organization, the park, and even your own home with beautiful and durable bronze sculptures.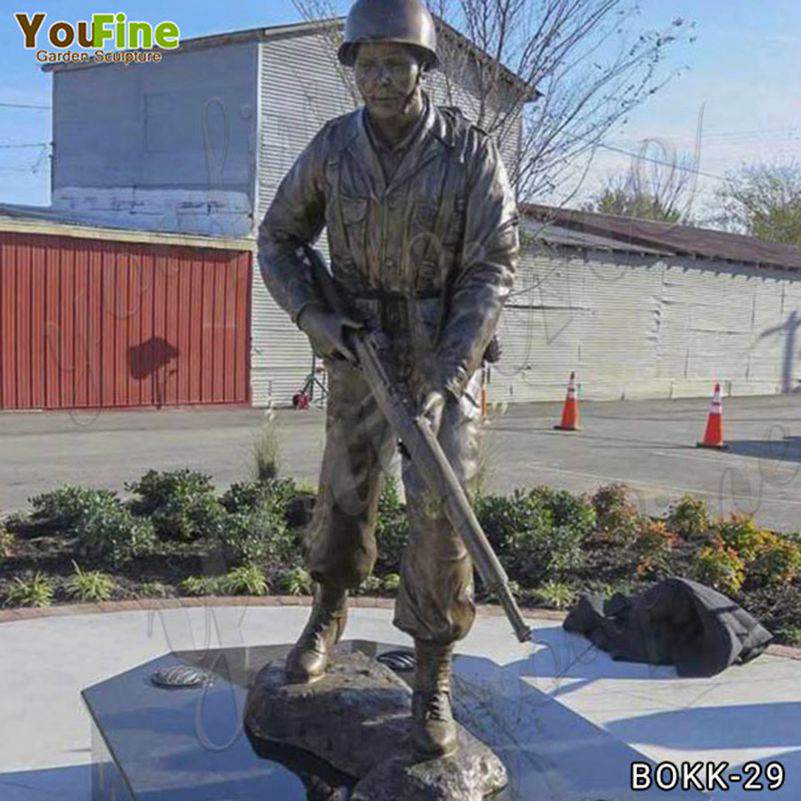 This beautiful bronze standing soldier gun statue is about 80 inches high and is a handmade bronze sculpture souvenir. We use the ancient lost-wax process, which is 100% handmade from beginning to end. The standing soldier also had a gun in his hand. This sculpture represent our soldiers on the front line, but some people don't always go home, so we always try to pay tribute to people.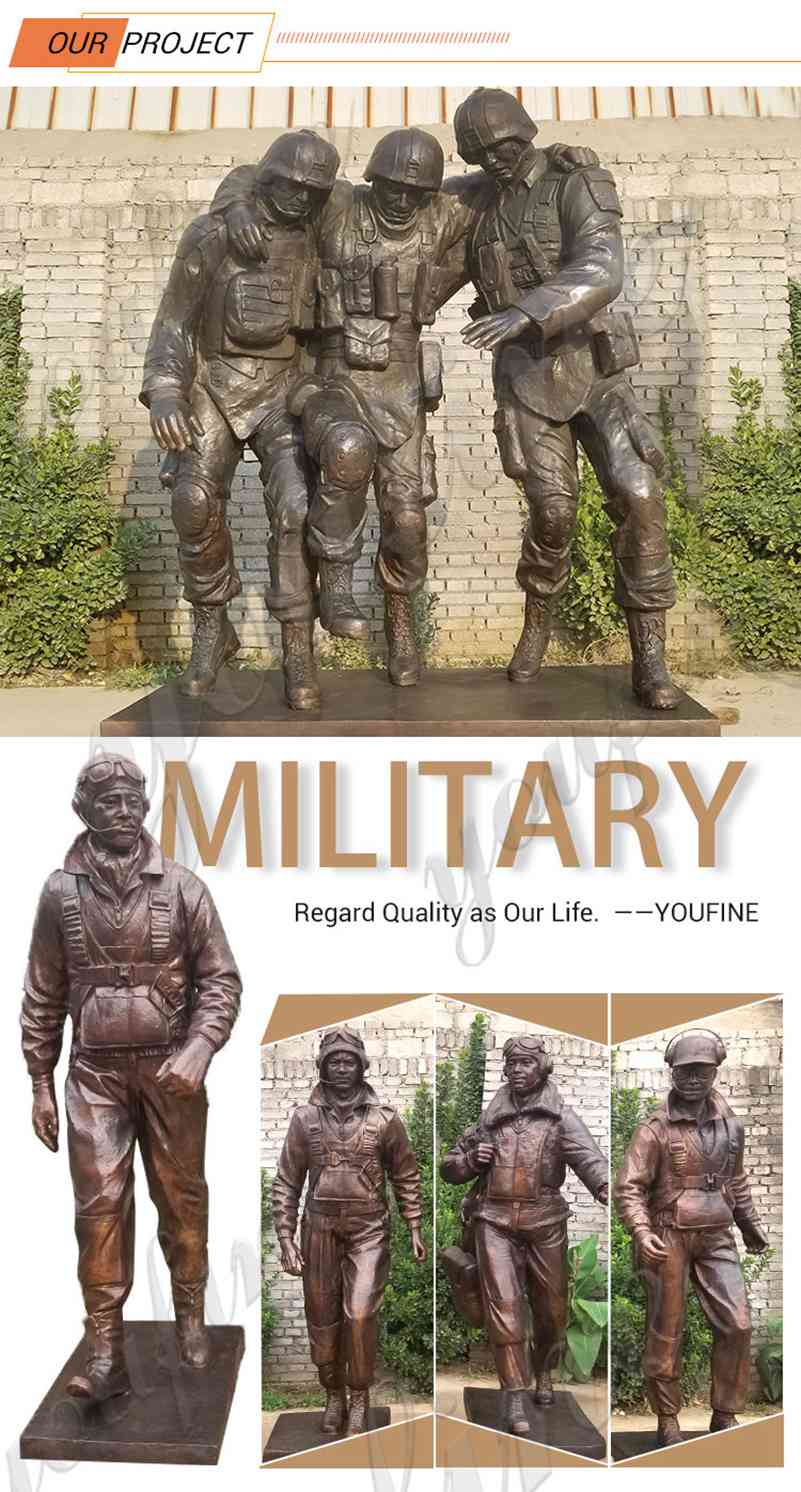 2.The advantage of  our bronze soldier statue:
Our bronze soldier sculpture sculpts the soldier's movements and looks very realistically. This is a monumental sculpture of absolute significance. The quality of our bronze standing soldier gun statue is impeccable and based on our unique sculptural craftsmanship. We could guarantee that memorial sculptures placed outdoors would not fade due to weather conditions. And over time, our sculptures would become more natural.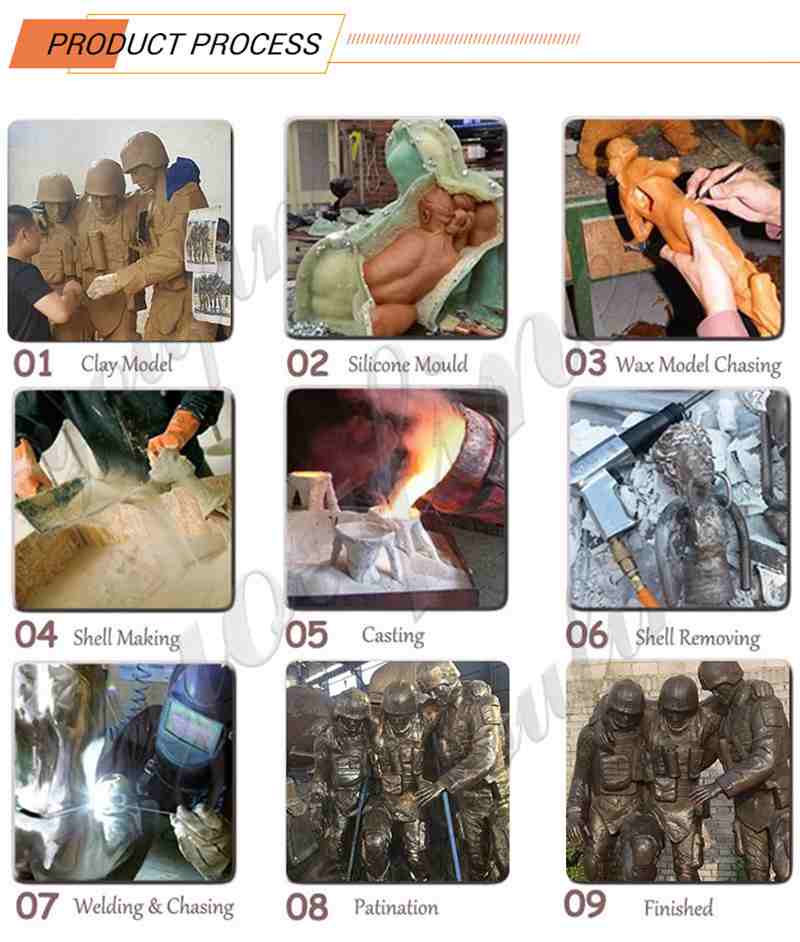 4. More designs of brozne military statue:
Here at You Fine Bronze Foundry, we could provide you with a series of bronze military sculptures. At the same time, we could also accept customization, as long as you send us relevant photos, we could make it for you. No matter the size, design, or color of the bronze sculpture, we could provide you with many possibilities.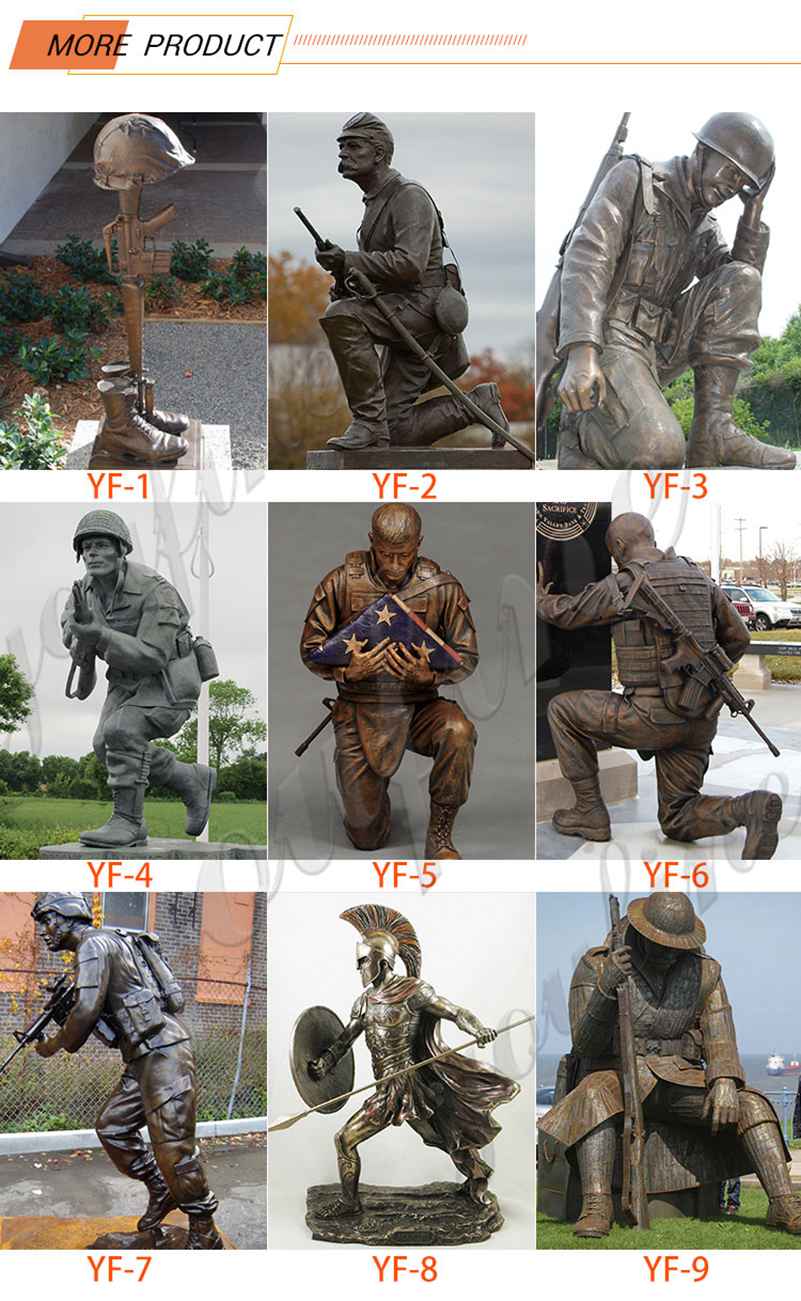 We have a series of bronze soldier sculptures or other bronze military sculpture designs. You could contact us at any time for relevant product information and latest prices. Our staff would reply you in the shortest time and give you some discounts.