1. Outdoor bronze garden sculptures details:
This life-size outdoor bronze garden sculpture is great for decorating any outdoor space. Modern city decoration cannot be separated from the art of sculpture, then this bronze sculpture of ours is a great piece of outdoor decoration. This fine bronze sculpture consists of an old man and a child who sit together on a park bench. Among this sculpture, the cute little boy looked at the old man quietly.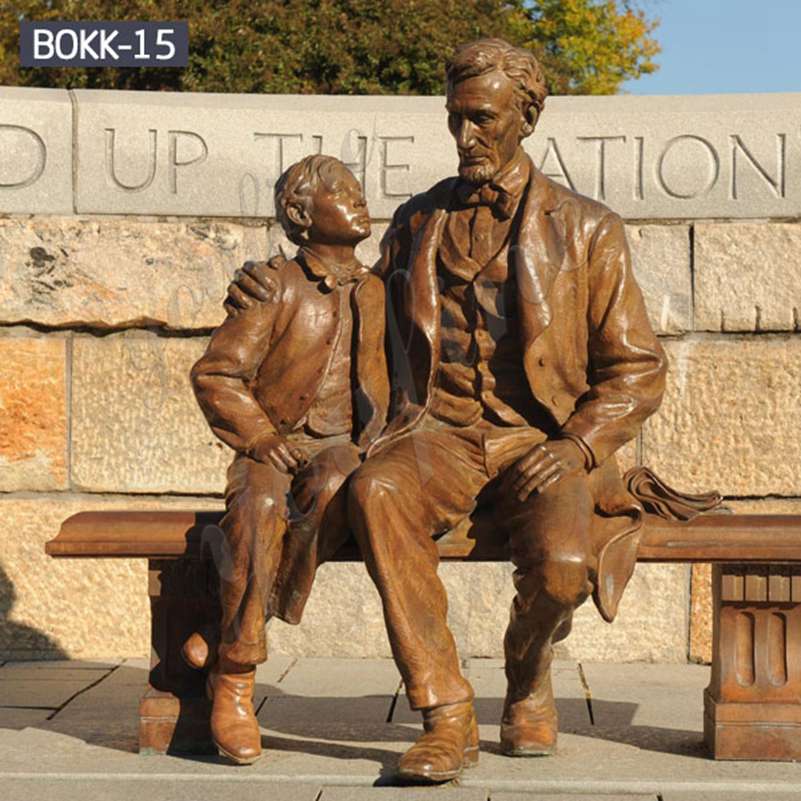 2. The advantages of our bronze garden sculptures:
Our outdoor bronze garden sculpture was made by our professional bronze carvers. Whether the sculpture making, polishing, or finally coloring. It is all handmade by our professional bronze sculptors. This ensures that all the details of the bronze sculptures are very well done, such as the facial expressions and movements of the sculpted figures. In addition to this, we use high-quality raw materials, including 80% bronze and 20% other metals. This ensures that the sculpture is sturdy and the quality is perfect for years of outdoor use.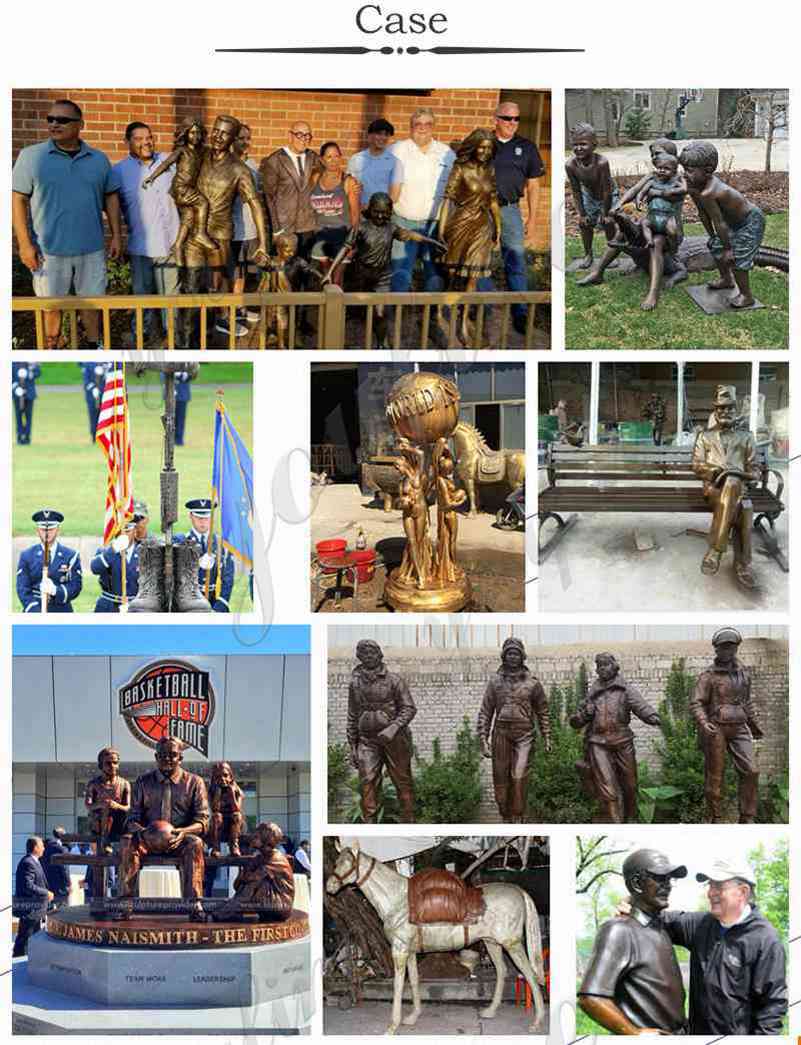 3. How to make a bronze statue?
We would use the traditional "lost wax method" to make all bronze sculptures. In general, making bronze sculptures could be approximately divided into the following major steps:
A. In order to make this outdoor bronze garden sculpture more vivid, our clay model masters must first make a 1: 1 clay model.
B. And in order to make the outdoor bronze garden sculpture more vivid, our clay model masters must first make a 1: 1 clay model.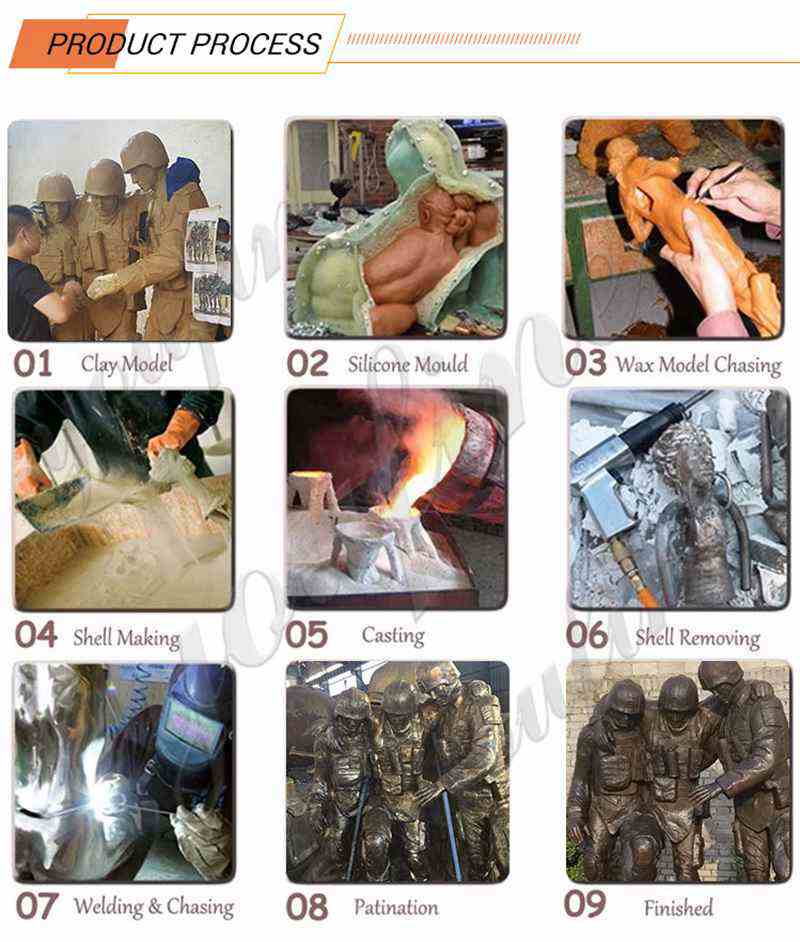 C.  Second, our masters make wax patterns from the finished clay molds.
D.  Third, our master would cast bronze according to the existing wax pattern.
E. Next, Polishing the surface and ready to make patina, we use the chemical coloring method and then wax it to protect the sculpture.
F.  Finally, we send the completed picture to our customer for final inspection, we would then arrange packaging and shipping after final approval from the customer.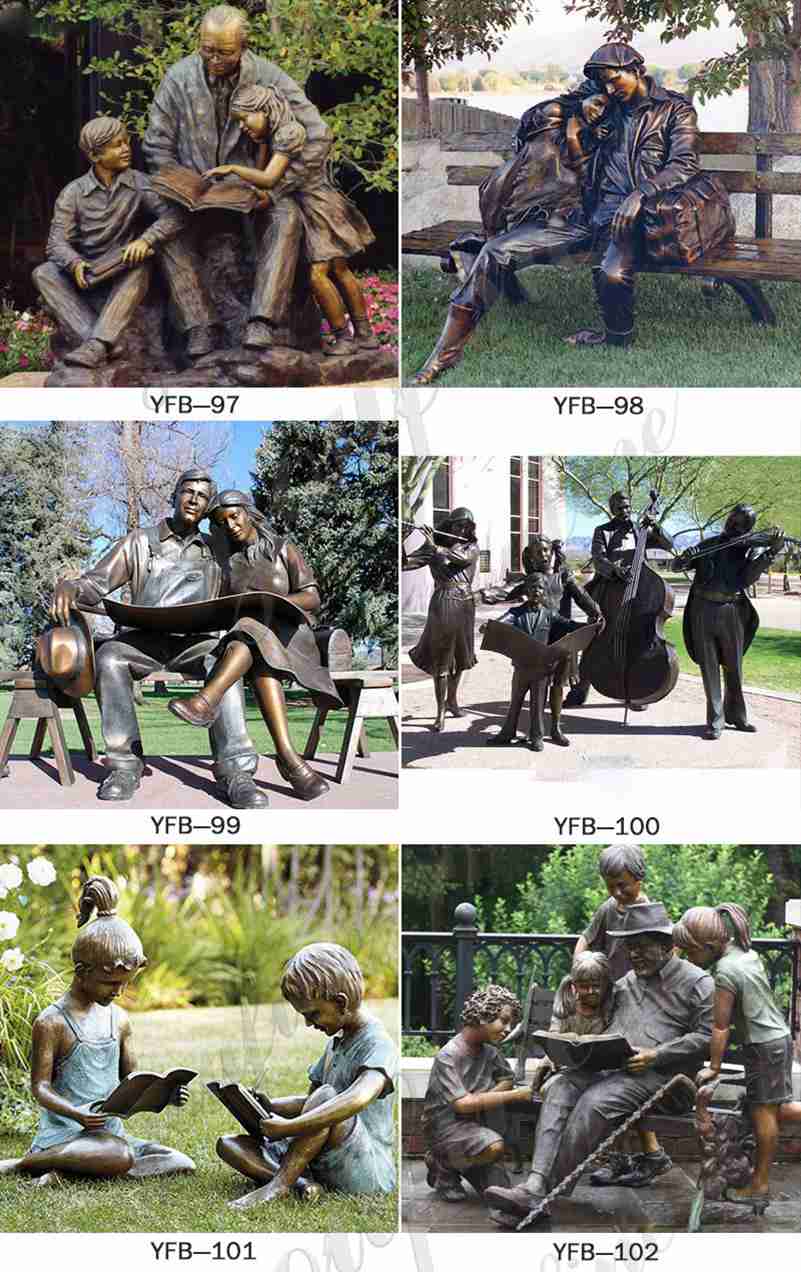 Our outdoor bronze garden sculpture can be any outdoor decoration for streets, gardens, central squares, and more. If you want to get any outdoor sculptures, please feel free to contact our staff. We'll be sure to get back to you in the first instance. All product details and prices are up for discussion and we look forward to hearing from you.