1. Bronze statue of Hans Christian Andersen detail:
This famous bronze statue of Hans Christian Andersen is the artwork of famous Danish sculptor August Vilhelm Saabye. This famous original sculpture located on the elevated square on the west side of the lake in the Concert Hall of Central Park. This sculpture depicts the famous Danish 19th-century fairy tale writer, Hans Christian Andersen. He was sitting on a long chair in the garden, holding a book in his hand, and there was a cute little duck on the right.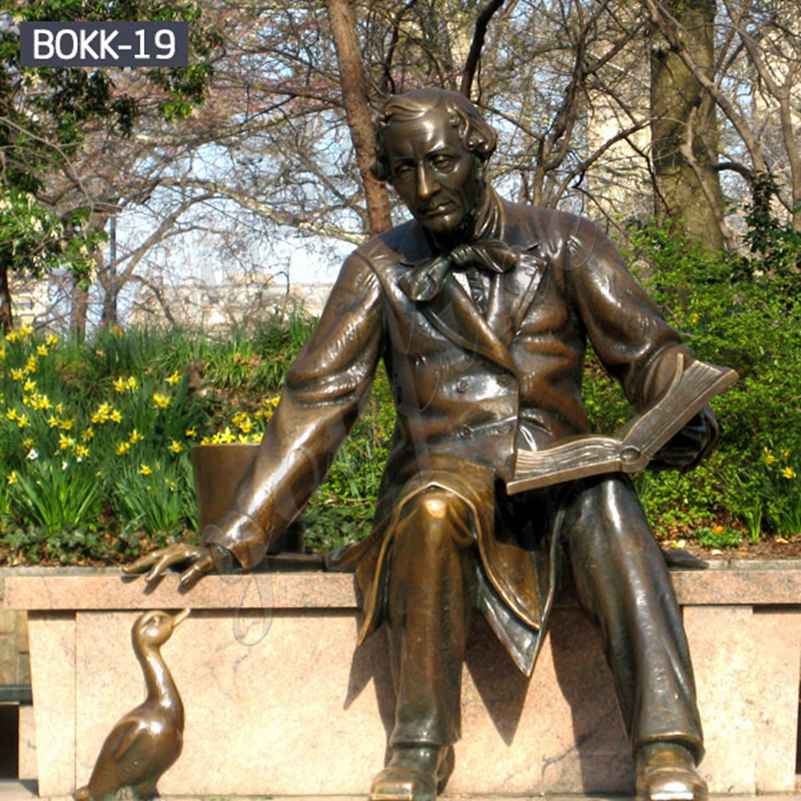 The entire bronze statue of Hans Christian Andersen depicts Andersen's image very realistic and vivid. Our professional clay model masters and bronze sculpture craftsmen could completely replicate this famous bronze sculpture for you. And we would use the traditional lost wax method to make all bronze sculptures to ensure the quality and details of the sculptures. The size of the entire sculpture is life-size, of course, we could also make according to your size requirements.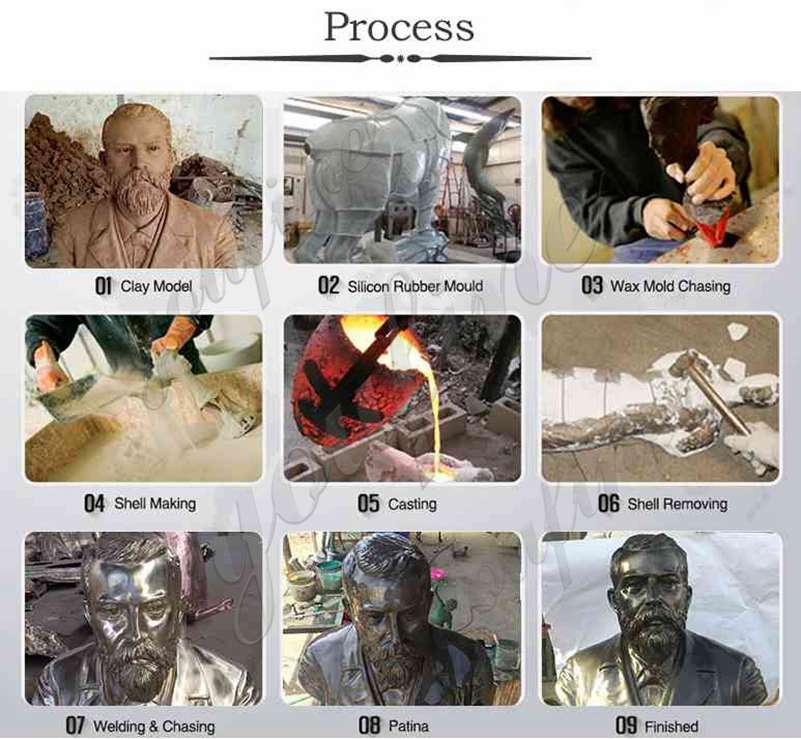 2. The process of our bronze statues:
In the process of making this bronze statue of Hans Christian Andersen. First of all, our clay model master needs to make proportional 1:1 clay mold model. Then our casting bronze craftsmen make the corresponding bronze statue based on this clay model. Our clay model master and bronze sculptors have rich experience in sculpture making, so they could highly restore the original works. Both the details of the sculpture and the final coloring are very vivid.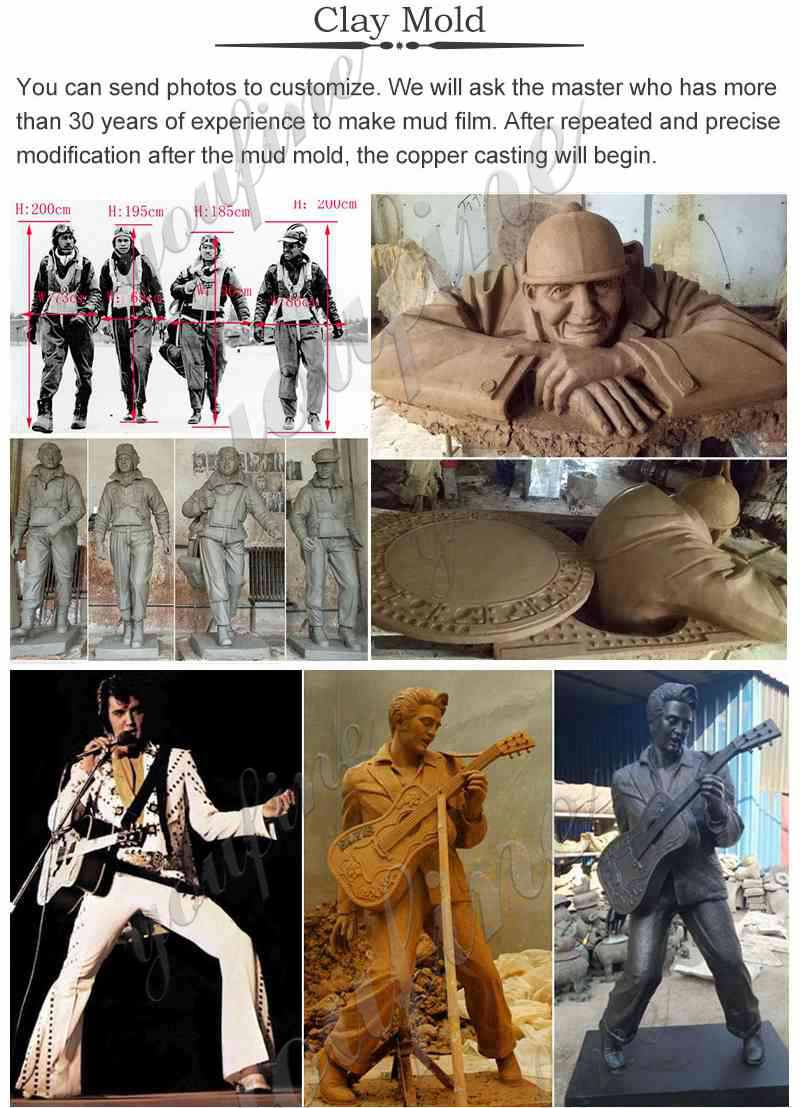 3. More designs of bronze sculptures:
As a professional bronze carving factory, You Fine Bronze Factory has more than 35 years of bronze sculpture making experience. Therefore, our professional masters could make a series of bronze sculptures for you. Whether it is these famous sculpture replicas, or other custom made sculptures, we have the ability to make them. At the same time, our website also has many sculpture designs to choose from, you could always browse our website to get the sculpture products you want.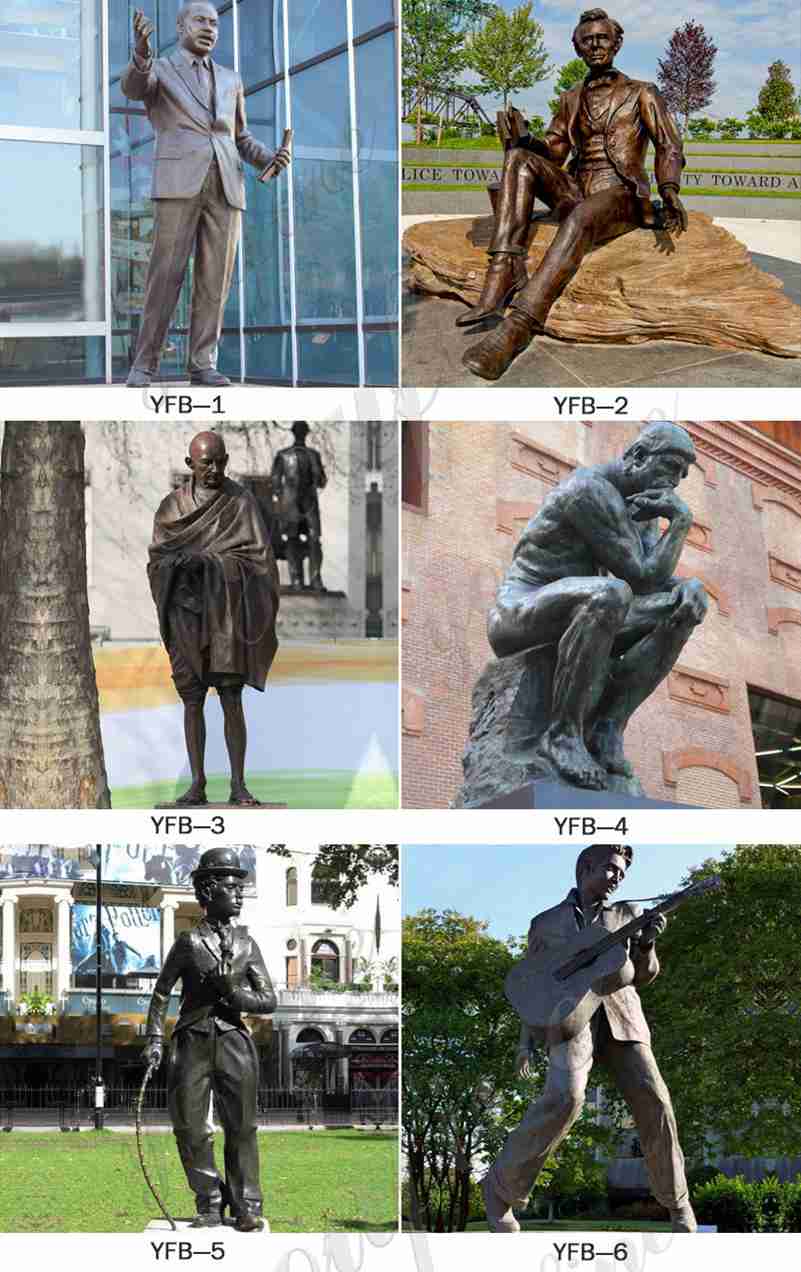 You could contact us at any time for detailed information about this bronze statue of Hans Christian Andersen. If you want to know any bronze sculpture products, you could contact us at any time. As a bronze sculpture factory, we are the most professional.