Bronze Doe and Fawn Statue Details:
This group of life-size bronze doe and fawn statues are the latest bronze deer statues finished in our factory. One of the doe stands beside the two fawns. The two fawns also have white spots on their bodies. They are looking for something interesting on the ground. The doe is quietly guarding the two fawns. This is a set of images that are both warm and loving.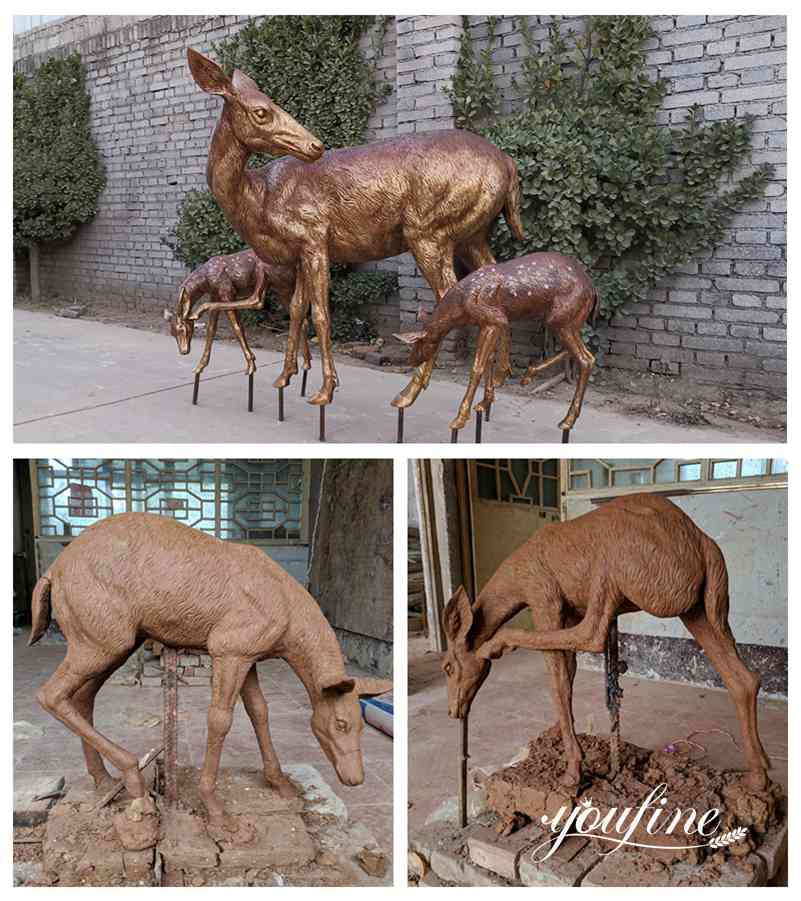 In fact, this group of bronze doe and fawn statues design is customized by one of our Americould clients. He wants to place this group of exquisite animal statue designs in his local zoo. After this group of statues was completed, our client was very satisfied with this group of statues after inspection by him. Whether it is design or coloring, the design of the deer is very realistic.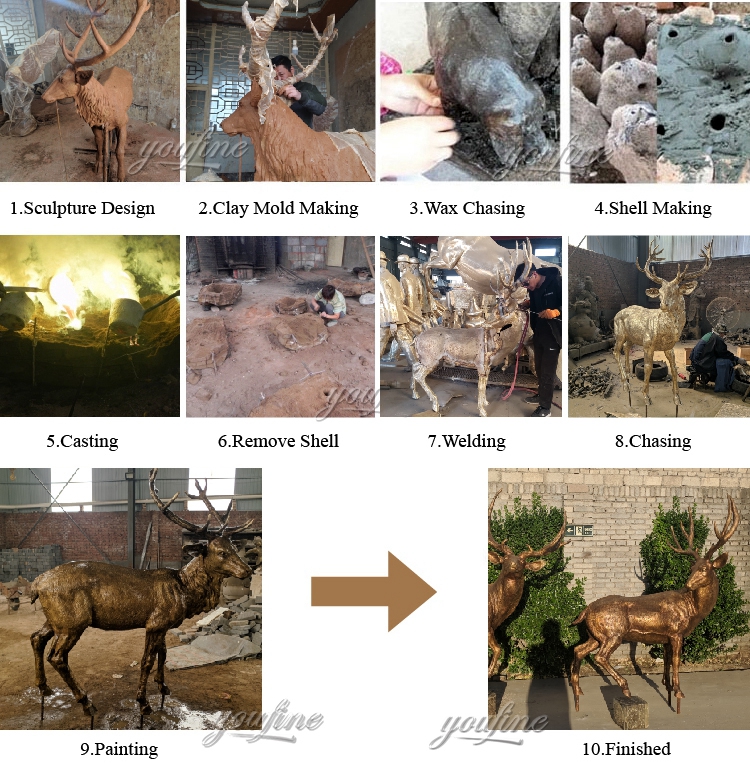 Quality Comes First:
In our factory, every one of our staff and artists regards quality as our life. Therefore, YouFine always puts the quality of the sculpture in the first place. First, YouFine would use high-quality bronze raw materials to ensure the quality of the sculpture. At the same time, YouFine also pays attention to the production and detail processing of the doe and fawn statues. Our professional QC team would strictly control the production and details of the sculpture.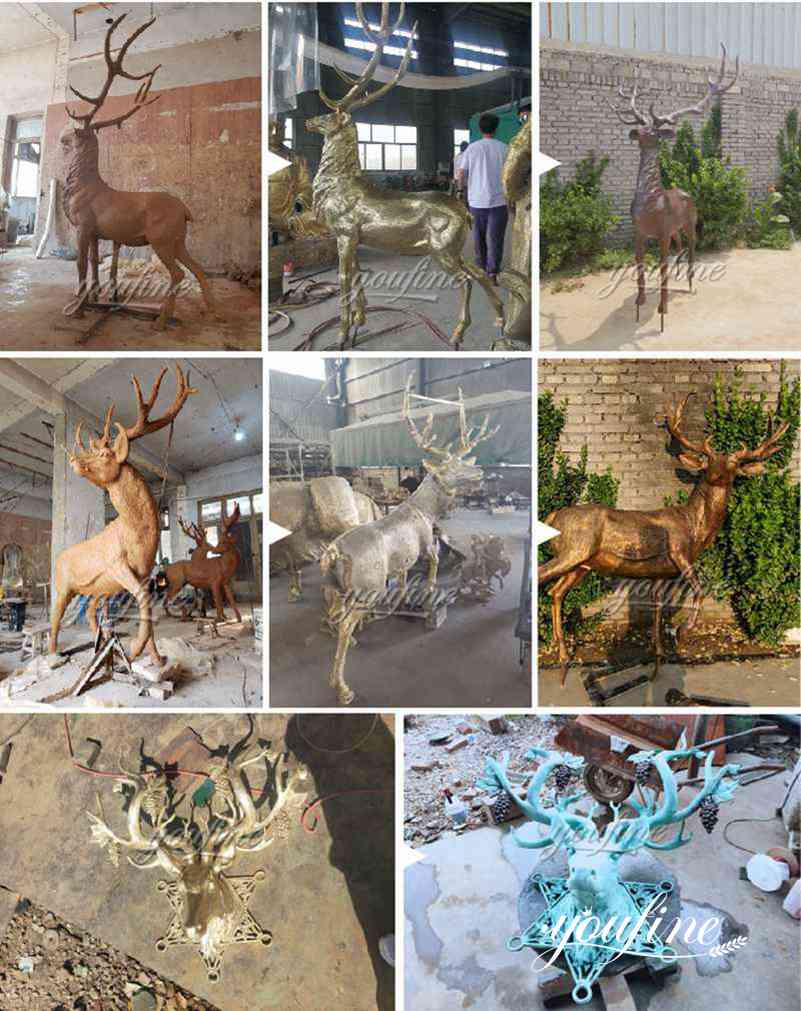 Use Advanced Silica Sol Process:
You Fine would use the most advanced silica sol process to replace the traditional silica sol process. Our professional skills and excellent sculptors could ensure the details of the bronze statue. Reduce the loss of reduction in each process of the casting process. In addition, the use of the latest technology could ensure that the sculpture could be stored for a longer period of time without any white spots.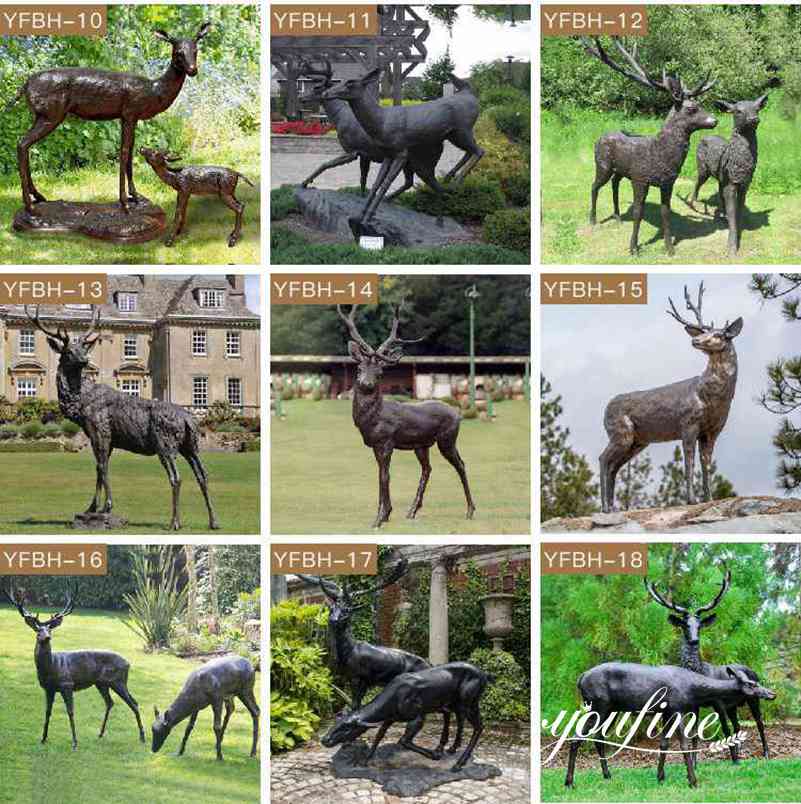 So if you also want to own this group of life-size bronze doe and fawn statues, please feel free to contact YouFine. Such a realistic and vivid statue must be the best choice for your home garden or zoo decoration.