Bronze Family Lion Statue Details:
This loving and harmonious large bronze lion family statue consists of a female lion and five adorable lion cubs. These young lions all sit around the mother lion frolicking and playing. The details of these lion statues are so lifelike and realistic. It creates a sense of wildlife in the meadow of nature. Evoking an appreciation of natural wonders.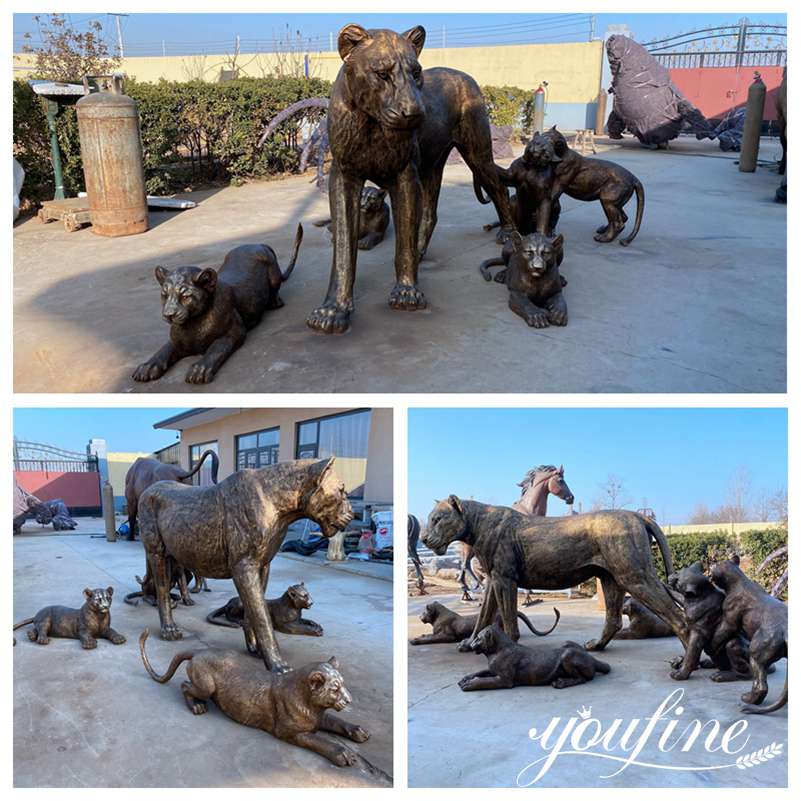 Traditional Casting Process Technology:
As a factory with more than 38 years of bronze sculpture casting history, every master from You Fine is very familiar and master of the sculpture casting process. We have been using the traditional lost wax method to cast all of our bronze sculptures. As well as this group of lovely bronze lion family statue. And then painting and coloring the sculptures. From the design sketch, the 1:1 clay model to the final casting. It takes about 33 processes to provide the customer with a beautiful quality sculpture.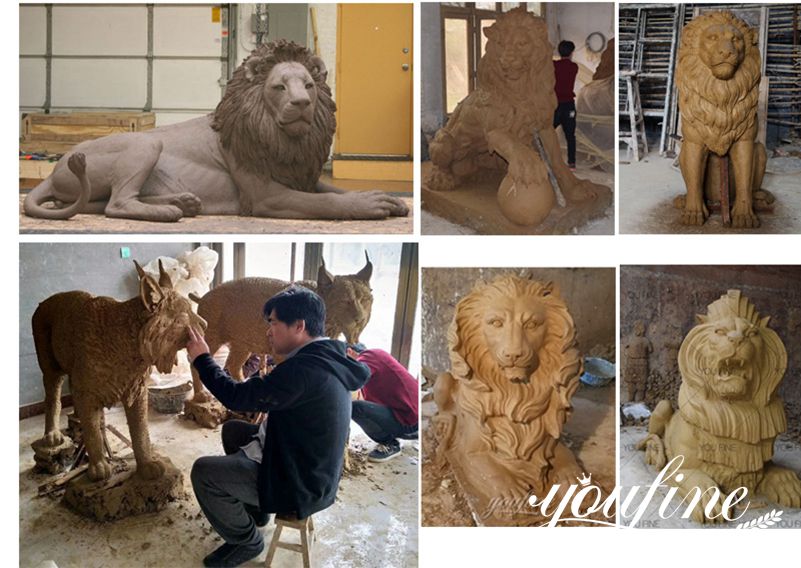 Use of Quality Materials:
First of all, when making the 1:1 clay model, You Fine will use playdough to make the 1:1 clay model in order to better highlight the details of these lions. The models made with playdough will be more vivid and realistic. And it can show the essence of the animals. Secondly, when casting bronze sculptures, You Fine will use high-quality bronze material. Which has good corrosion resistance and wear resistance compared with other metals.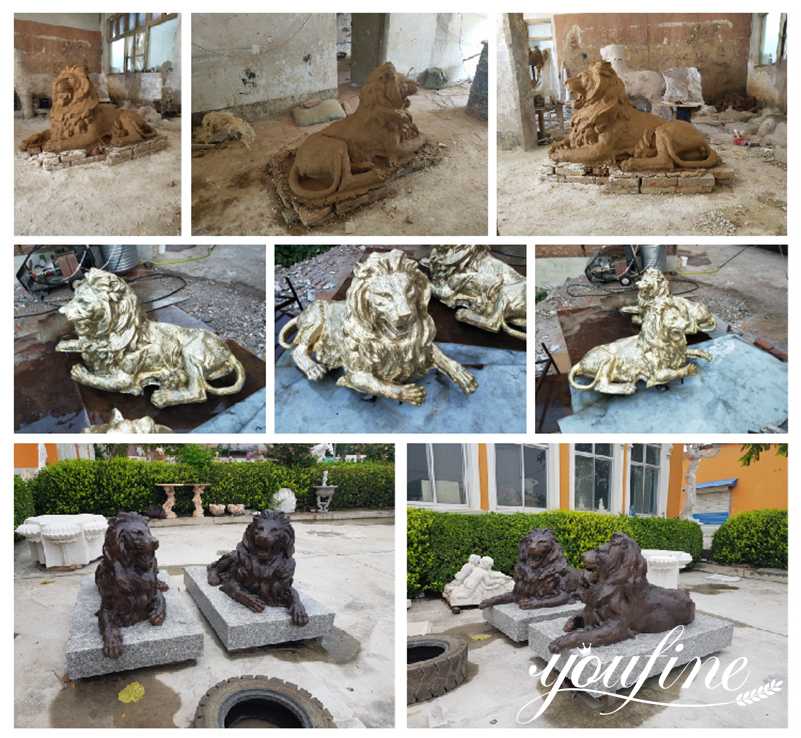 Application Places:
This lovely and vivid bronze lion family statue outdoor can use as a theme park, animal park, amusement park, or garden decoration. This animal-themed statue can not only attract people's attention. But also attract the eyes and attention of small children. Of course, we can also provide our customers with other animal theme statues to match your theme park.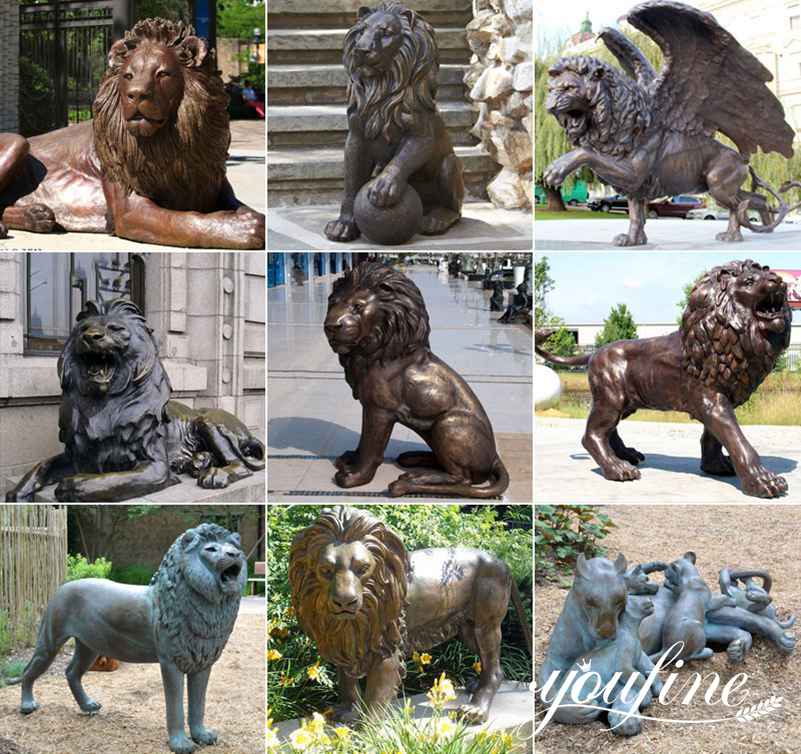 As a professional bronze sculpture casting factory, You Fine pays great attention to the quality and details of our bronze lion family statues outdoor. Our statues are sure to be the focal point of your outdoor garden.