Bronze Family Lion Statue Details:
Such a vivid and exquisite bronze lion family statue, this group of sculptures depicts a lion family, a majestic lion standing around a lioness and a young lion. He stood on a rock so that he could observe the surrounding environment and find out whether there was a dangerous situation in time. The picture of the entire lion family will convey a very warm picture for us, of the love between families.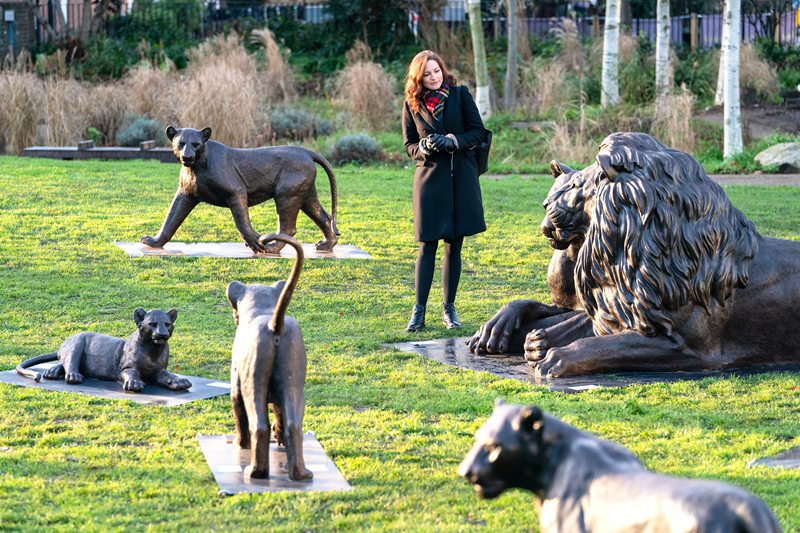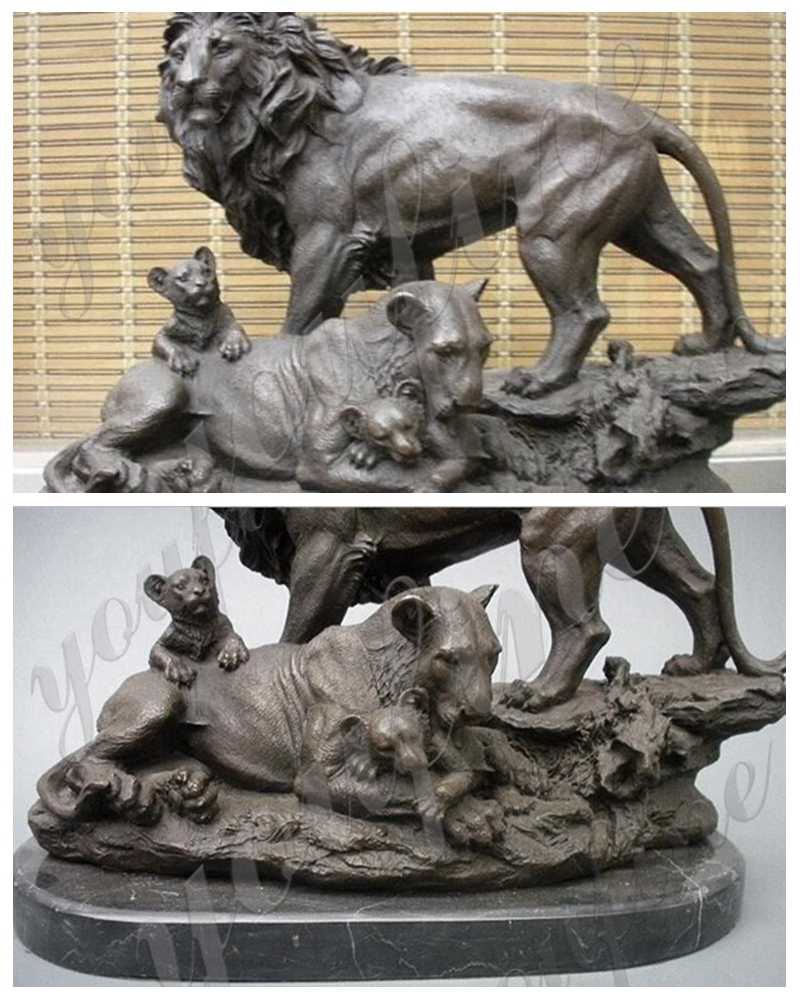 You Fine Has Professional Masters:
Our factory always pays great attention to the details in the casting of this antique bronze family lion statue. And our carving masters are very passionate about their sculpture careers. They started to learn sculpture techniques when they were young, so they have many years of carving experience. This allows our professional masters to make every bronze sculpture a classic piece of art.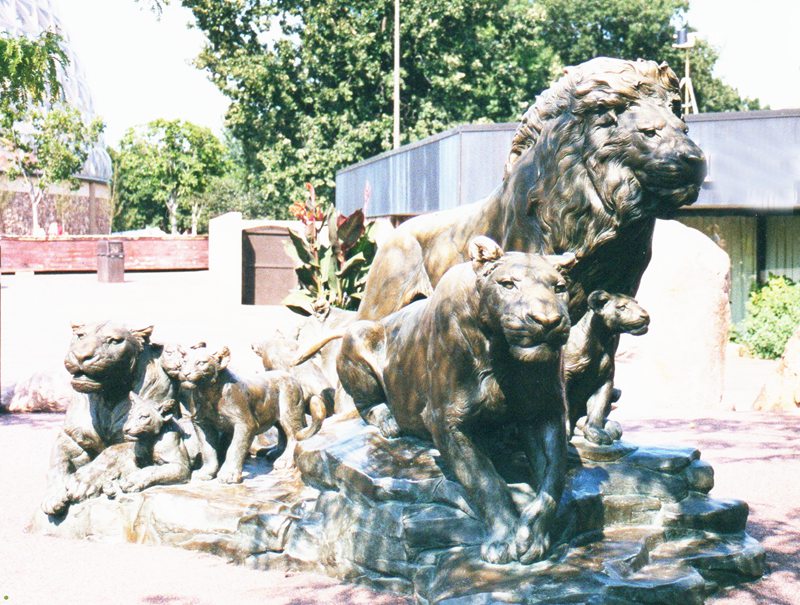 You Fine Uses Advanced Casting Technique:
This exquisite antique bronze family lion statue will be cast using the traditional lost wax method. And our factory will use high-quality bronze materials to make all the bronze sculptures. The bronze content will reach 88% or more to ensure the firmness of the sculpture. At the same time, the thickness of the bronze sculpture is between 5-8 mm. High-quality raw materials and traditional casting techniques will surely provide you with high-quality bronze sculptures.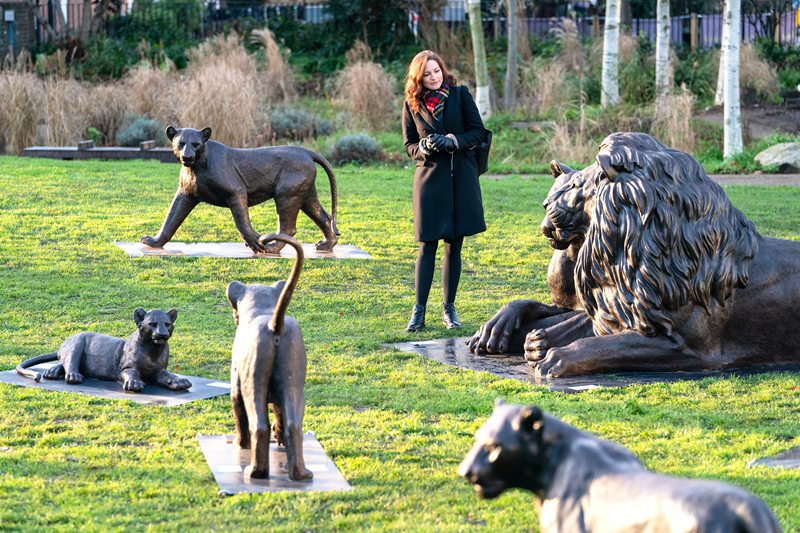 Do you know the division of labor among the lions?
In the lion group, the female lion is the main hunter. And the male lion is mainly responsible for protecting the lion group. Sometimes they also participate in hunting, especially in killing large animals. When hunting, the lioness always approaches the target cautiously, and then suddenly rushes towards the target. Because the male lions are too big to hide, they are mainly responsible for patrolling and marking the site, driving away other large carnivores, and protecting the lion group.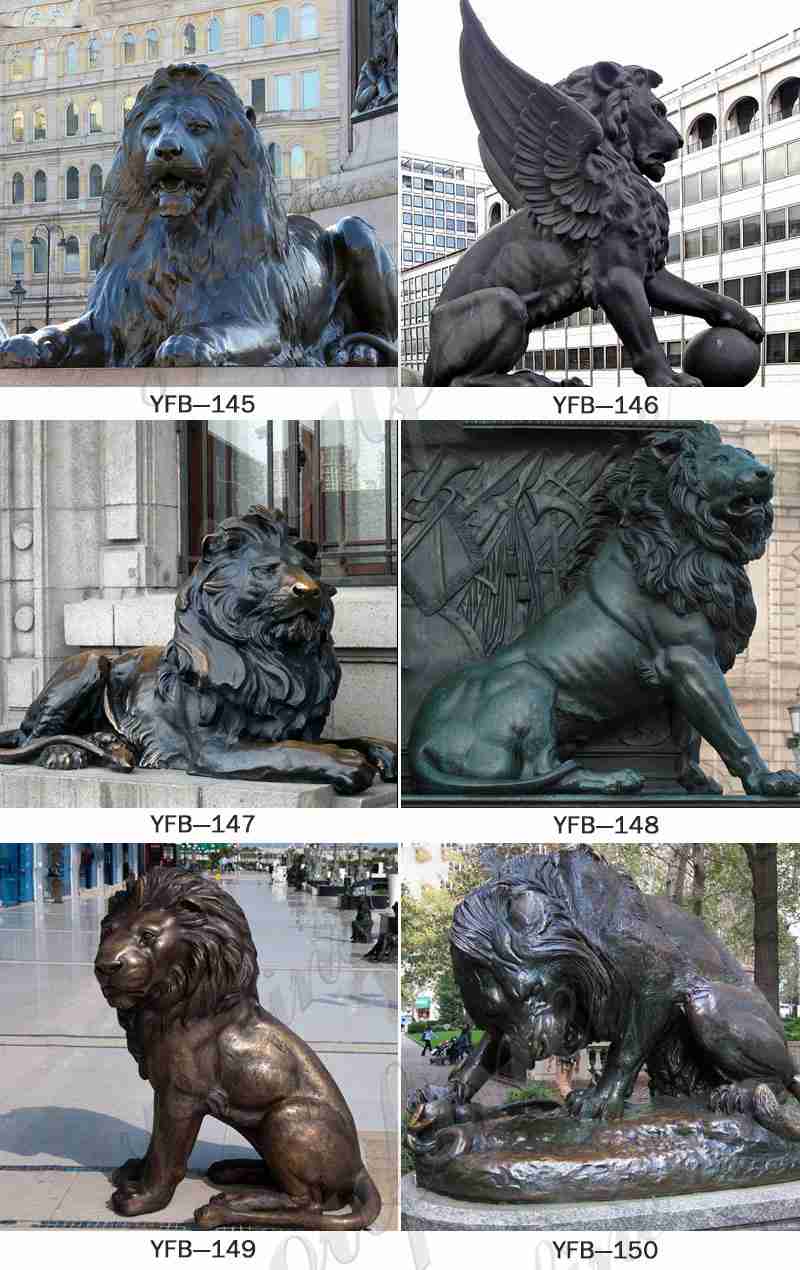 If you also like our bronze family lion statue, please feel free to contact us to get the latest price of the product. You Fine will reply to you in the shortest time. As a direct foundry factory, we can provide you with the most favorable factory prices.