1. Antique Bronze Lion Statue for Driveway Detail:
Very exquisite and perfect antique bronze lion statue for driveway. This elegant patron saint sculpture must be the best choice for you to guard your home. And our bronze lion sculptures have an antique bronze color and a chemically colored surface that gives them an old-fashioned feel and a very dated look. As if it were a work of art that had been collected for years.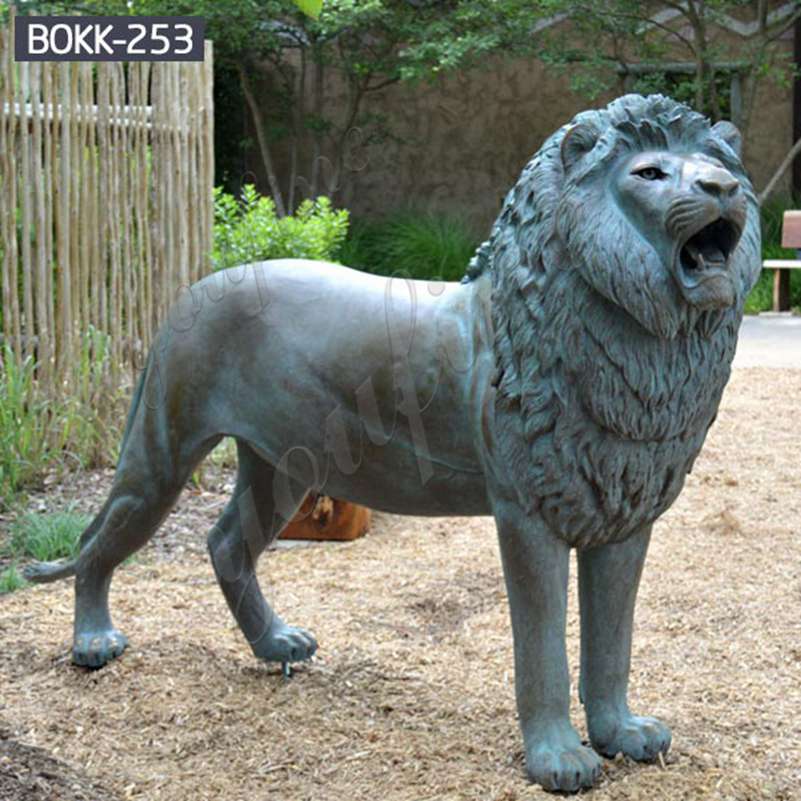 We would use the traditional and ancient method of lost wax to make this exquisite bronze lion statue for driveway. It could ensure that all the details of the sculpture are perfect. Whether it is the body of the lion, the hair on the head, or the eyes and mouth are perfectly cast by our professional bronze craftsmen. It could place in front of any gate, in your yard or in the garden.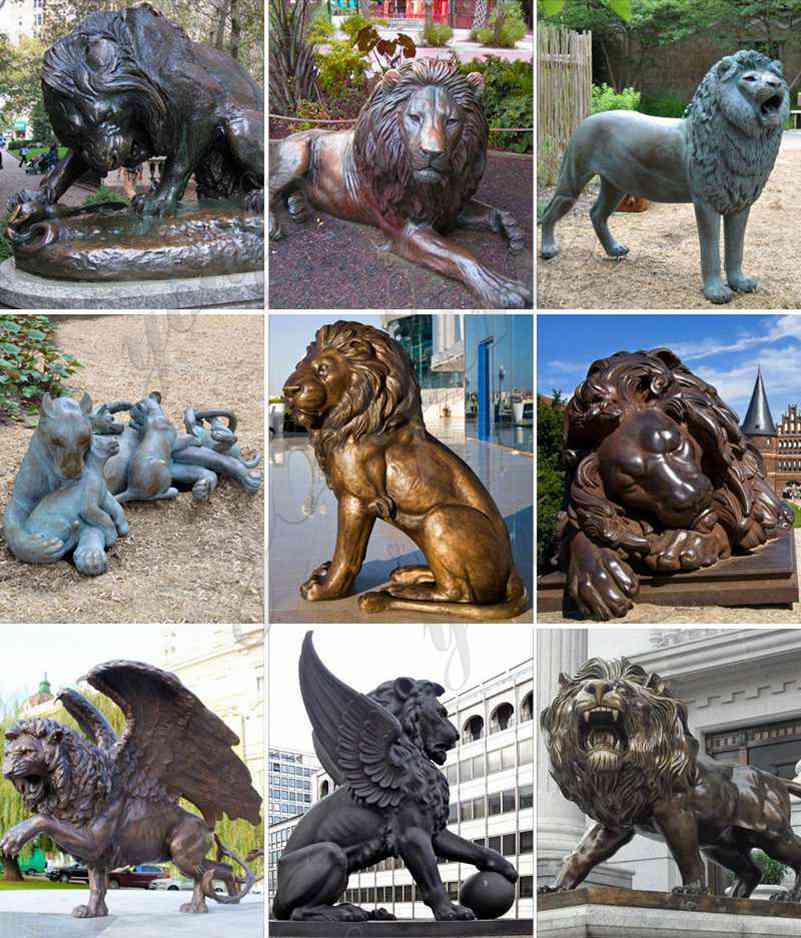 2. Why People Love Bronze Lion Statues?
As we all know that the lion is the king of a hundred beasts. In ancient Chinese feng shui, and is mostly used to guard the gate. There are many lions in ancient buildings, whether royal or civil, they have the habit of swaying in front of the door. In ancient folk, the slightly noble people like to set up lions at the door, used to guard their homes, exorcise evil and avoid evil.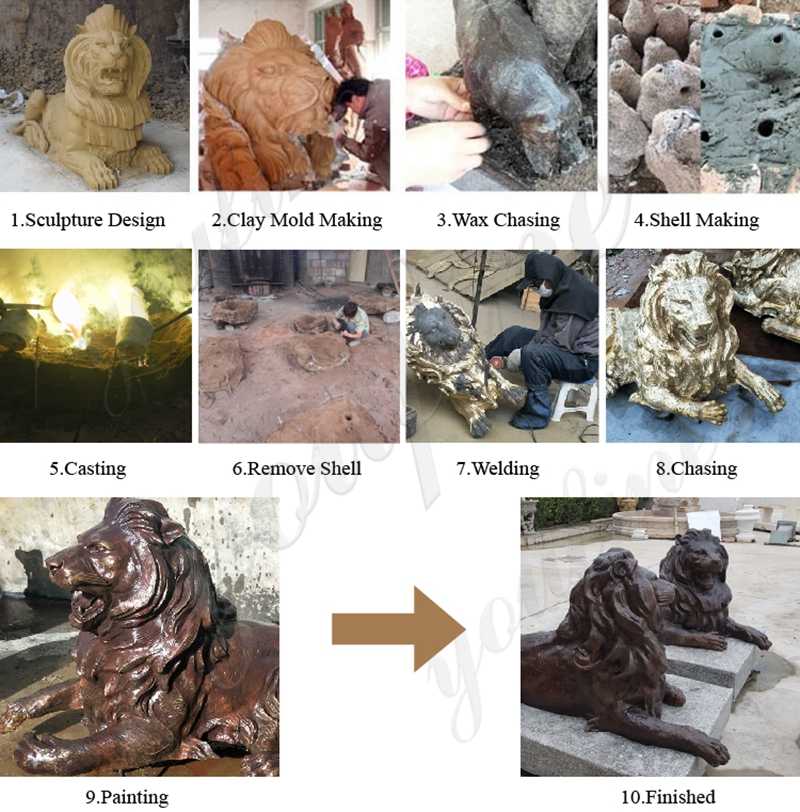 3.what we could make about the bronze lion statues?
First of all,  You Fine bronze foundry has many professional artists who could make bronze lion sculptures of different styles. And I believe that you could find a style you like.
Then, our clay masters learn to make animal clay molds from a young age. Their skills are learned from their parents. So they could make any animal a vivid life.
In addition, our bronze sculpture craftsmen have many years of experience in carving. They often engage in the carving of various animals and could grasp the details of each sculpture.
Finally, during the production process, we would also modify the wax pattern according to the design to avoid throwing away some details in the model during the production process.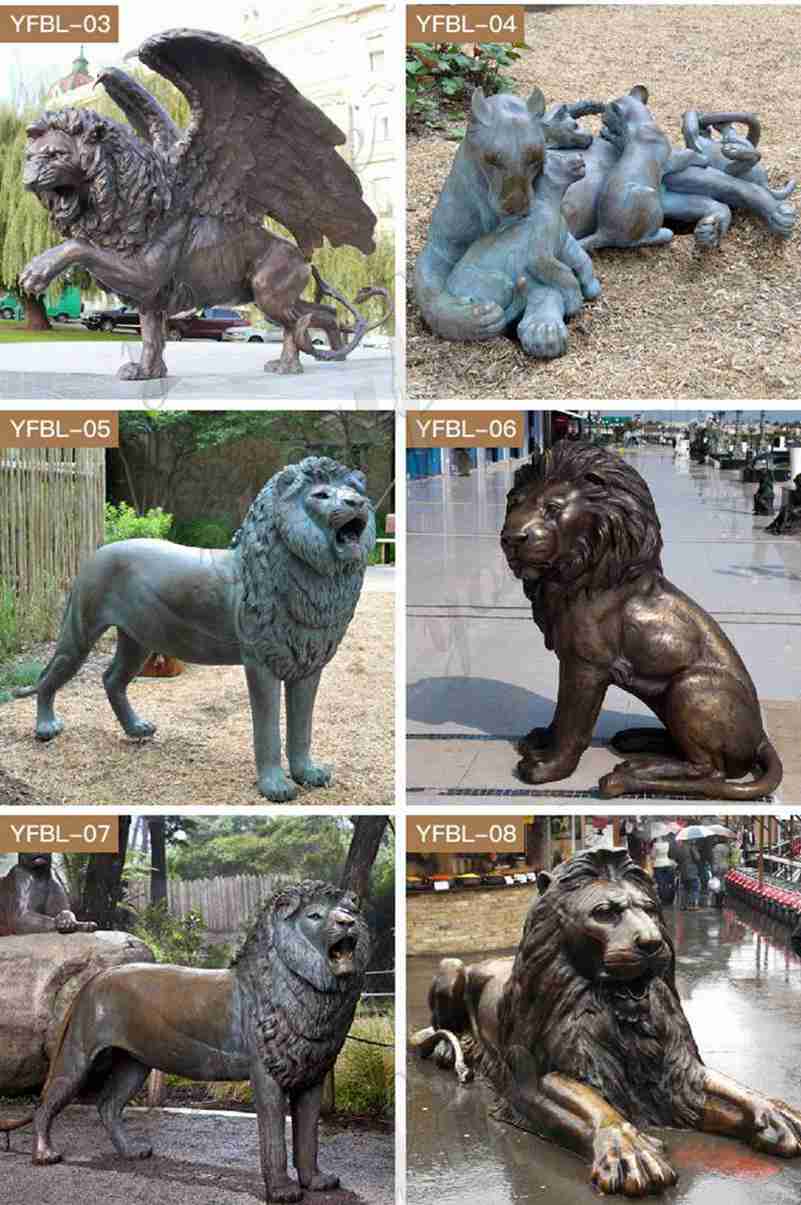 Our bronze lion statue for driveways are made of high-quality bronze materials. Therefore, high-quality details and product quality could pass down from generation to generation. Please feel free to contact us, you would get the highest quality and the lowest factory price.