1. Bronze Guardian Walking Lion Statue Detail:
Antique bronze guardian walking lion statue, amazing lion sculpture made in bronze,  it could be placed indoors or outdoors as the guard of your home or a beautiful decoration. Our bronze lion sculpture is very charming. He opened his mouth and leaked sharp teeth. His expression was very serious, but he revealed some cuteness in seriousness.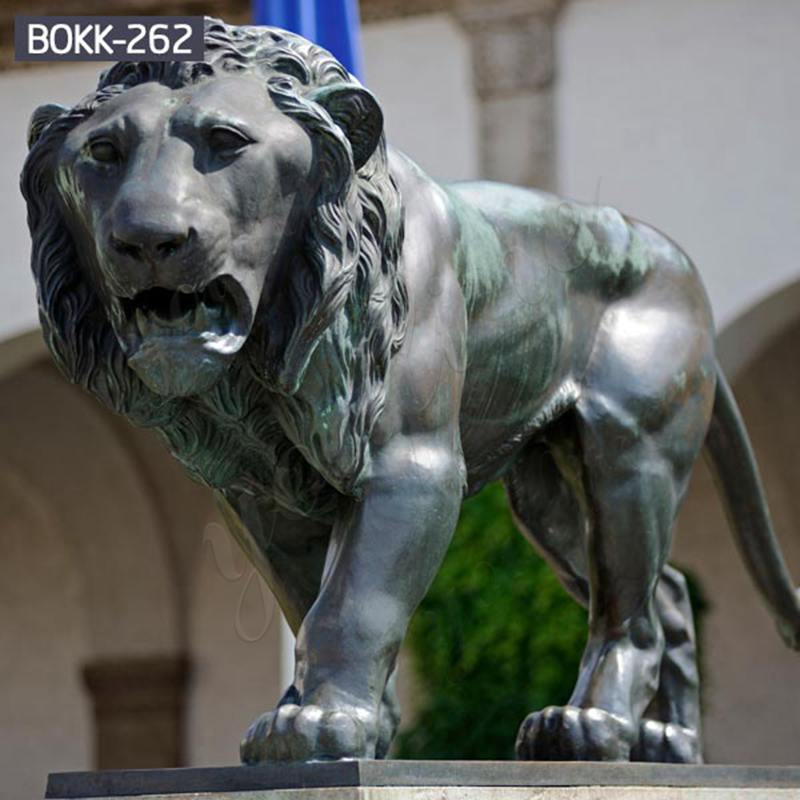 This is a walking lion with his tail slightly raised. We use the traditional "lost wax process" method to ensure that all the details of the bronze guardian walking lion statue are made very delicate. Regarding the color of the sculpture, we have a variety of colors to choose from, therefore our professional masters could color the sculpture according to your needs.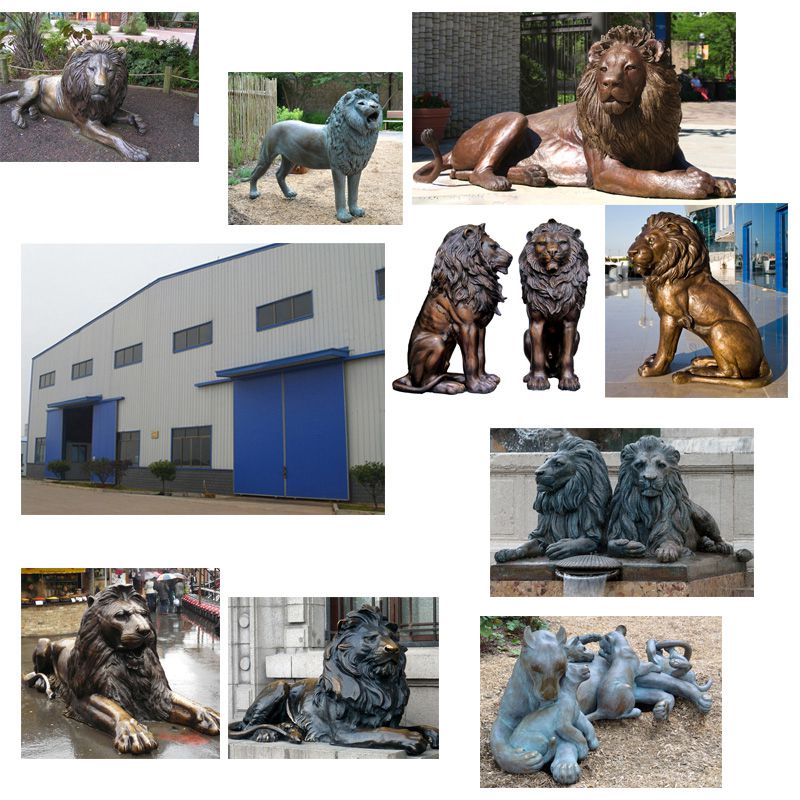 2. Why people like outdoor bronze lion statues?
For thousands of years, in the national culture of China, the lion statue is a symbol of caring for people's auspiciousness and security. The bronze lion sculpture is not afraid of the cold wind and the sun, and is very conscientious. And noble, solemn, and extremely kingly. The mighty, auspicious, is regarded as the treasure of the country.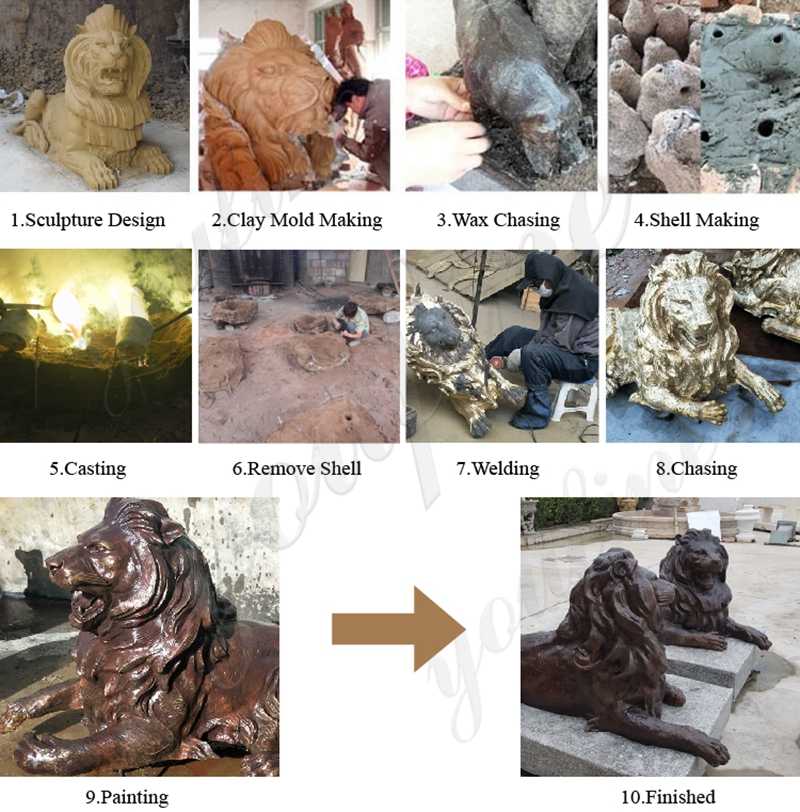 3.what we could make about the bronze lion statues?
First of all,  You Fine bronze foundry has many professional artists who could make bronze lion sculptures of different styles. And I believe that you could find a style you like.
Then, our clay masters learn to make animal clay molds from a young age. Their skills are learned from their parents. So they could make any animal a vivid life.
In addition, our bronze sculpture craftsmen have many years of experience in carving. They often engage in the carving of various animals and could grasp the details of each sculpture.
Finally, during the production process, we would also modify the wax pattern according to the design to avoid throwing away some details in the model during the production process.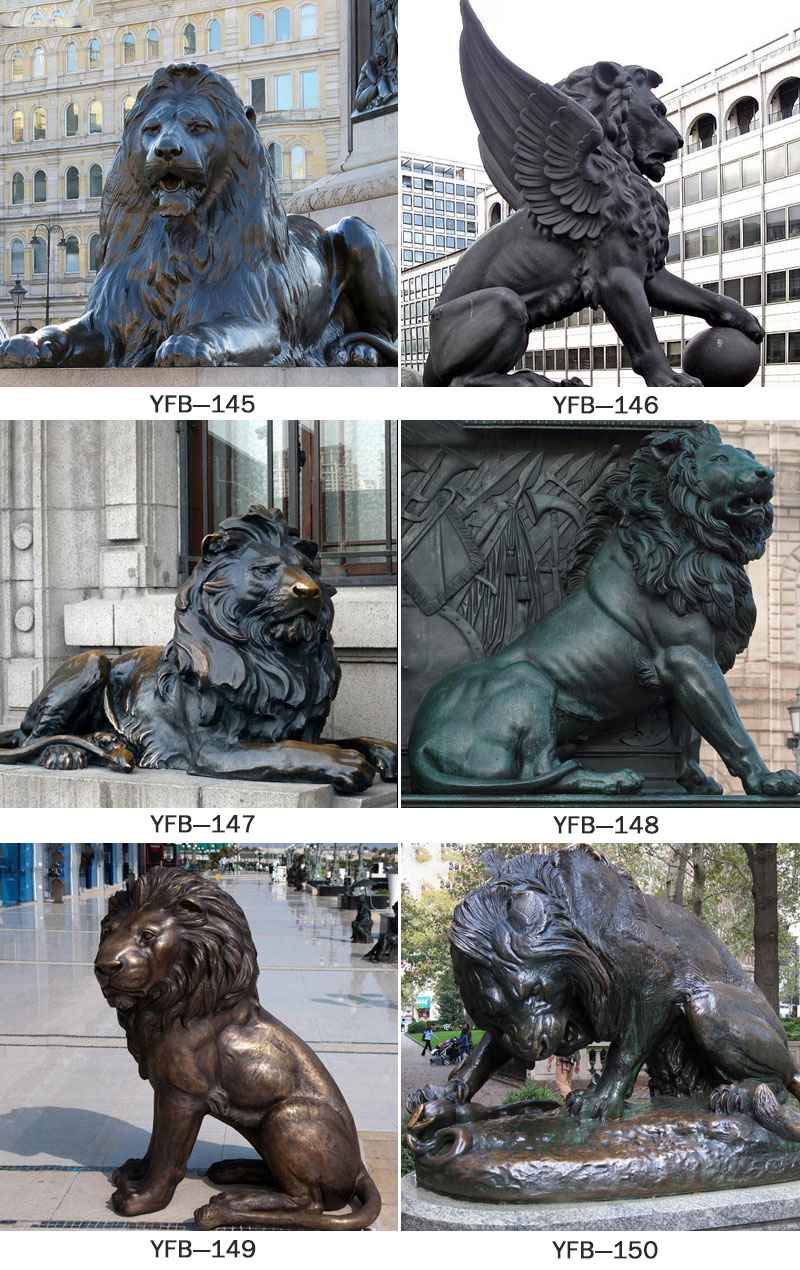 4. More designs of outdoor bronze lion statues:
Here at You Fine Bronze Foundry, we have a range of bronze lion sculpture designs to choose from. Whether it is the Western lion sculpture or the Chinese lion sculpture, we could make it. At the same time, we also have a variety of clay molds available to you for free.