Large Bronze Face Sculpture Details:
When you see this large bronze face sculpture, you will like its unique and mysterious appearance. The sculpture depicts a man's face, but his forehead is missing. An incomplete facial feature can arouse the audience's infinite imagination. Because you don't know the shape feature of the missing part of his body. This unique design can be the best choice for outdoor decoration, such as your manor garden, hotel garden, outdoor street, etc.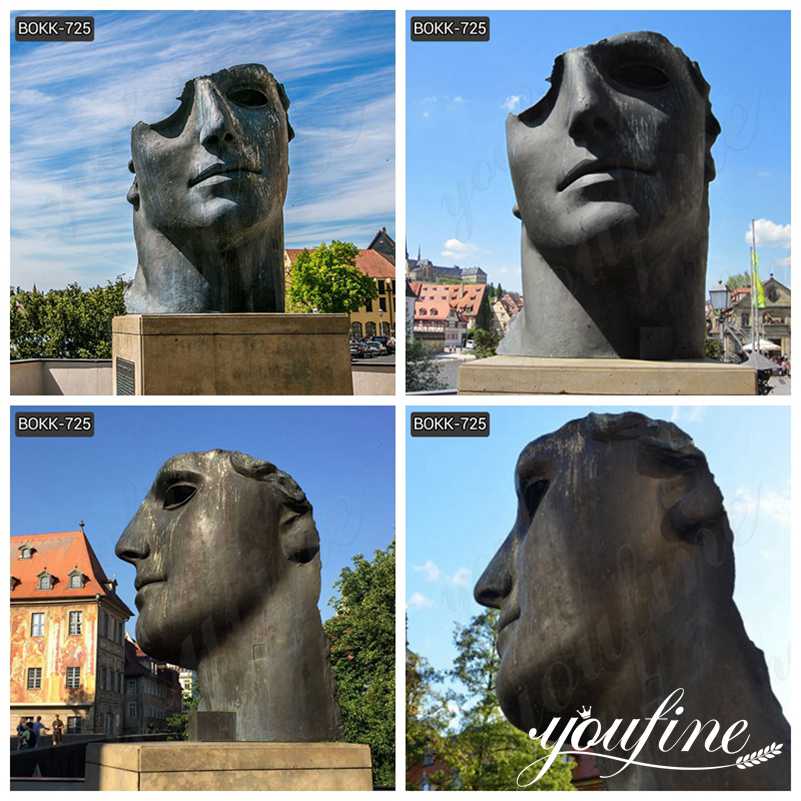 Why Choose You Fine Bronze Foundry?
Use high-quality materials:
The entire large bronze abstract face sculpture is made of high-quality bronze materials, and our factory is very strict in the selection and use of materials. This bronze statue uses high-quality bronze with cooper content being 88%. And the thickness of our bronze sculpture is 8mm.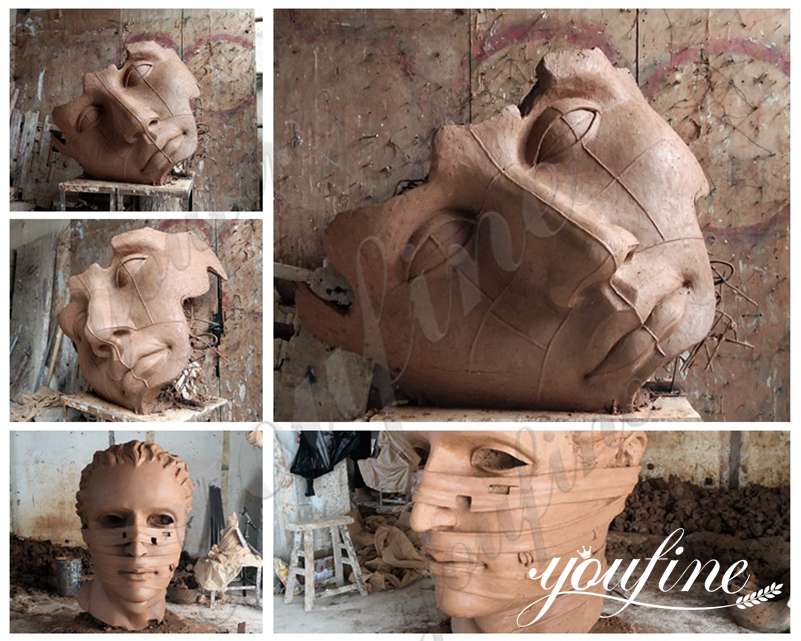 Have professional artists:
In addition to using high-quality raw materials, our factory also has professional clay models and carving artists. Their rich experience in sculpture making can ensure that the clay molds made are 100% similar to the original. And our artist would constantly modify the clay model, until the customer is satisfied and confirmed, our factory will arrange the casting of the sculpture.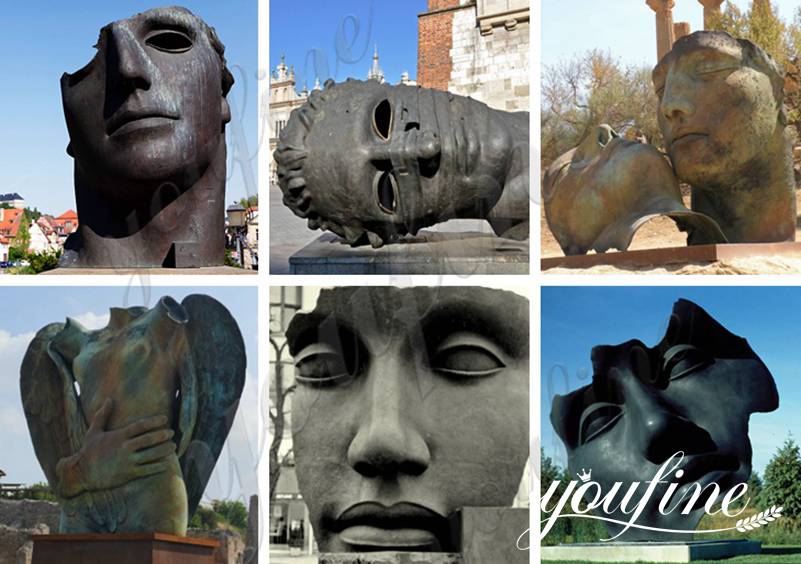 Bronze Face Sculpture Introduction:
This unique bronze custom face sculpture was created by Polish artist and sculptor Igor Mitoraj. He is famous for his body fragments creat in large public facilities. And he is one of the most recognized Polish sculptors in the world. A series of his sculptures are very popular at present, and you will often see his works on modern outdoor city streets.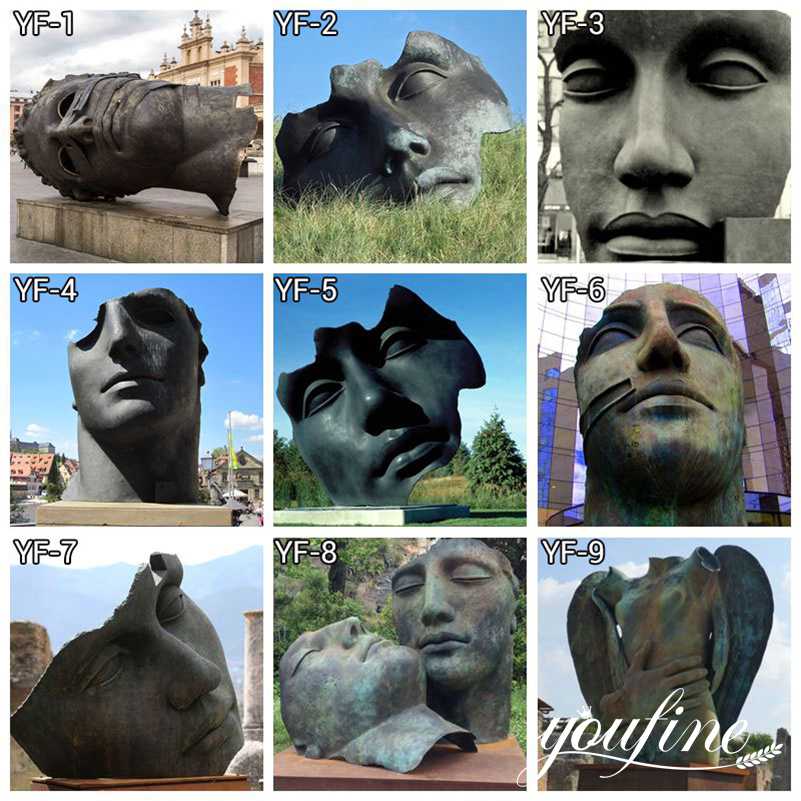 You Fine is a professional bronze sculpture casting factory with more than 37 years of production experience. Therefore, You Fine can definitely provide you with large bronze modern face sculptures that exceed your expectations.