Solid Bronze Wild Boar Statue Details:
What an exquisite bronze wild boar statue. This boar is squatting on the ground with his head looking forward to the right. Generally, wild boars are stout, with a large head and short and thick limbs. And his ears are very long, and his coat is dark brown or black. In fact, the nose of a wild boar is also one of the more symbolic signs.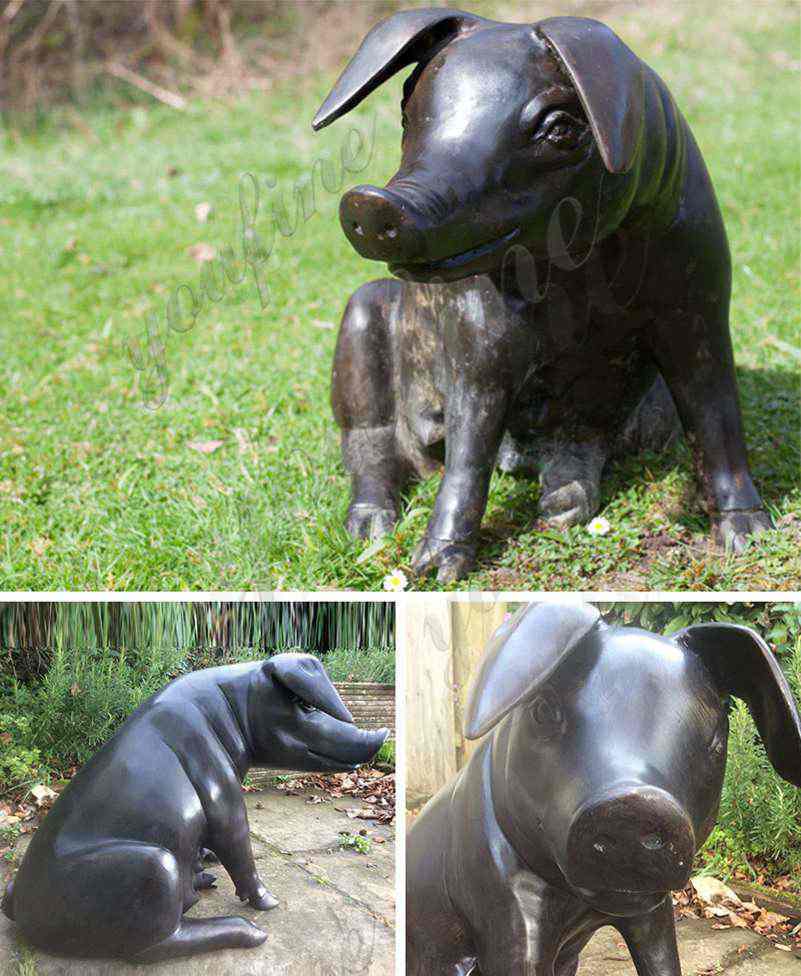 This life-size bronze boar animal statue is very delicate and perfect, the sculpture restores every detail of the wild boar to a very vivid and lifelike. The ears of the wild boar are hanging down, his nose is long, sticking out. And his eyes are open very energetic. The entire sculpture would use the traditional lost wax method, and the image of the wild boar would carve very vividly.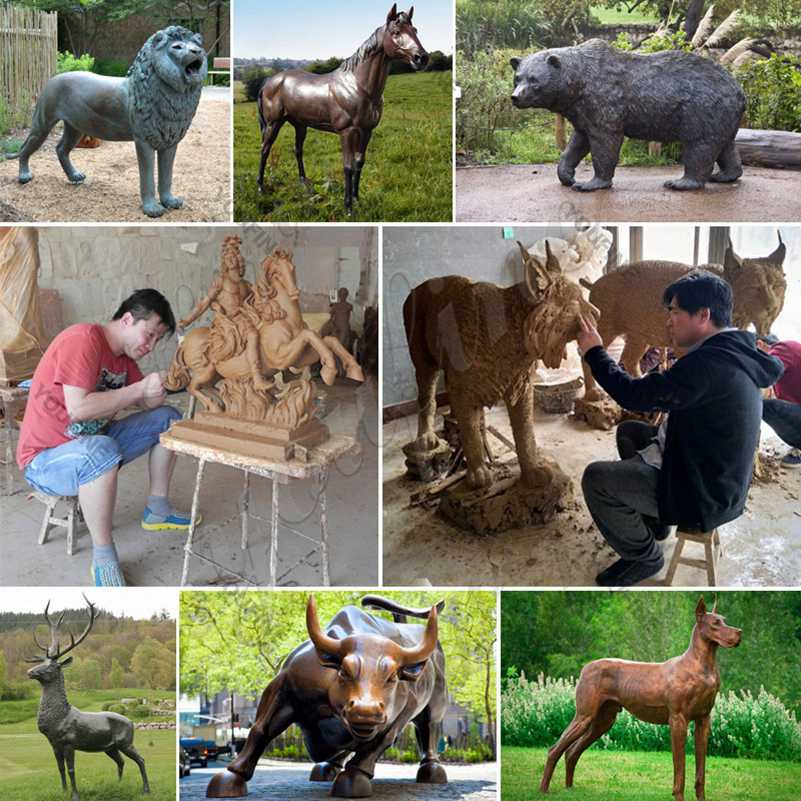 You Fine Would Use Silica Sol Process:
As we all know, the lost wax method is one of the best ways to make bronze sculptures. Through our factory's continuous improvement of the lost wax method, we use advanced silica sol technology. This process could ensure that no white spots are produced on the surface of the sculpture. Therefore, it could be used for hundreds of years without any quality problems. However, most other factories still use ammonia water, which would cause white spots in the sculpture during use.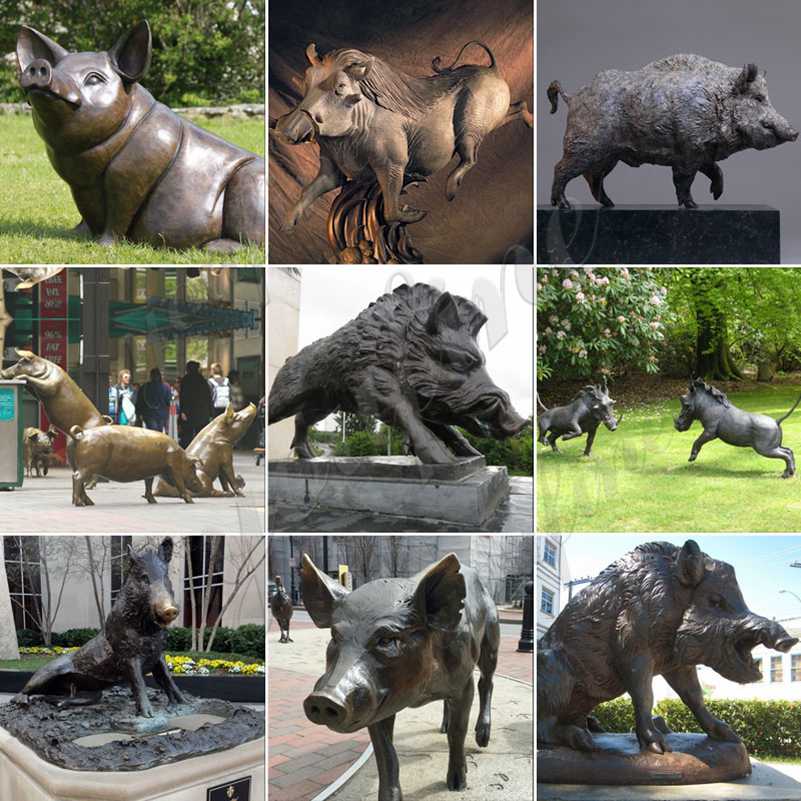 You Fine Has Professional Masters:
Of course, in addition to the advanced craftsmanship, our factory also has professional masters. Our masters have learned carving techniques since they were young, and the carving techniques have been passed down from their parents. Therefore, our master would carefully carve every detail of our bronze boar statue. Whether it is the exquisite carving and modification of the sculpture details or the polishing and coloring, they are all handmade by our masters.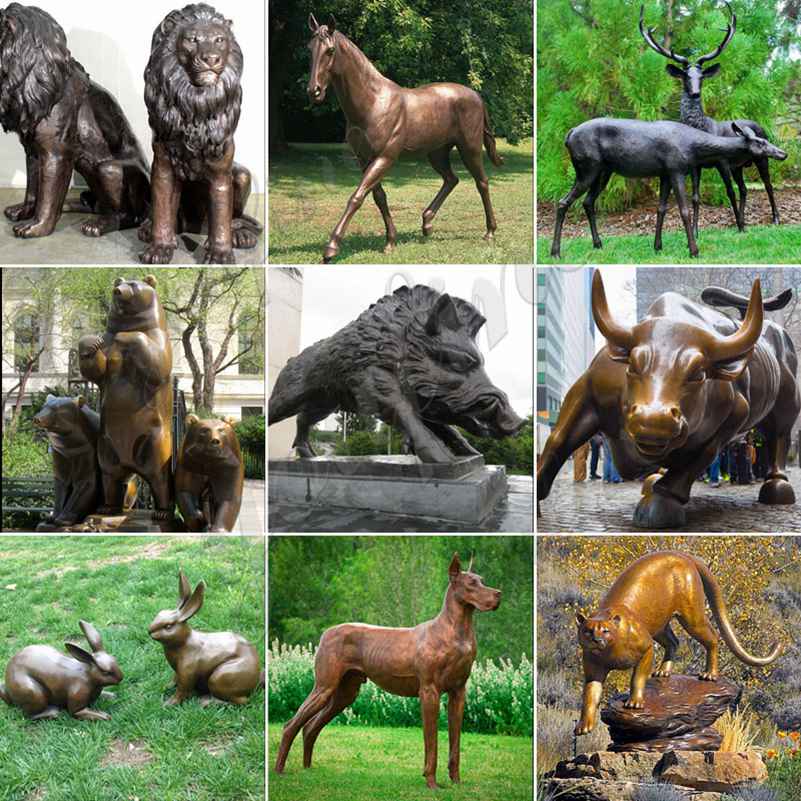 So do you like this bronze wild boar garden sculpture? Please feel free to contact us for the latest quotation. Our factory would provide you with detailed product information and the latest price. At the same time, our factory would also offer you some discounts.