1. Large Bronze Mermaid Statues Detail:
This large bronze mermaid statue is very beautiful enough. This group of bronze sculpture consists of two sexy mermaids, as if they playing in the water. Among them, one mermaid is holding a big conch, and the other mermaid is playing with plants. The sculpture is also surrounded by some green plants.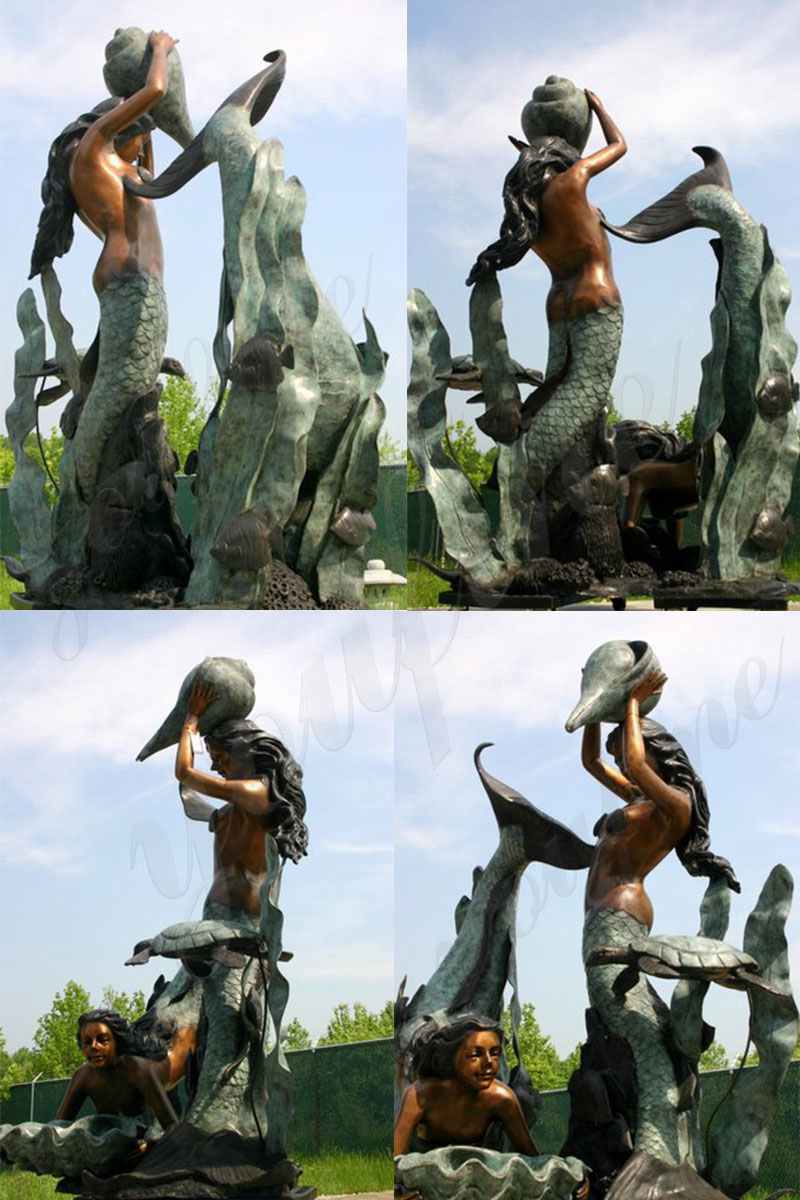 Whether it is the delicate fish scales on the mermaid's body, or the mermaid's hair and their body are very delicate. We use the traditional lost wax method, which is the oldest and best way to make bronze sculptures. And our bronze mermaid statue is handmade by our professional bronze sculptors.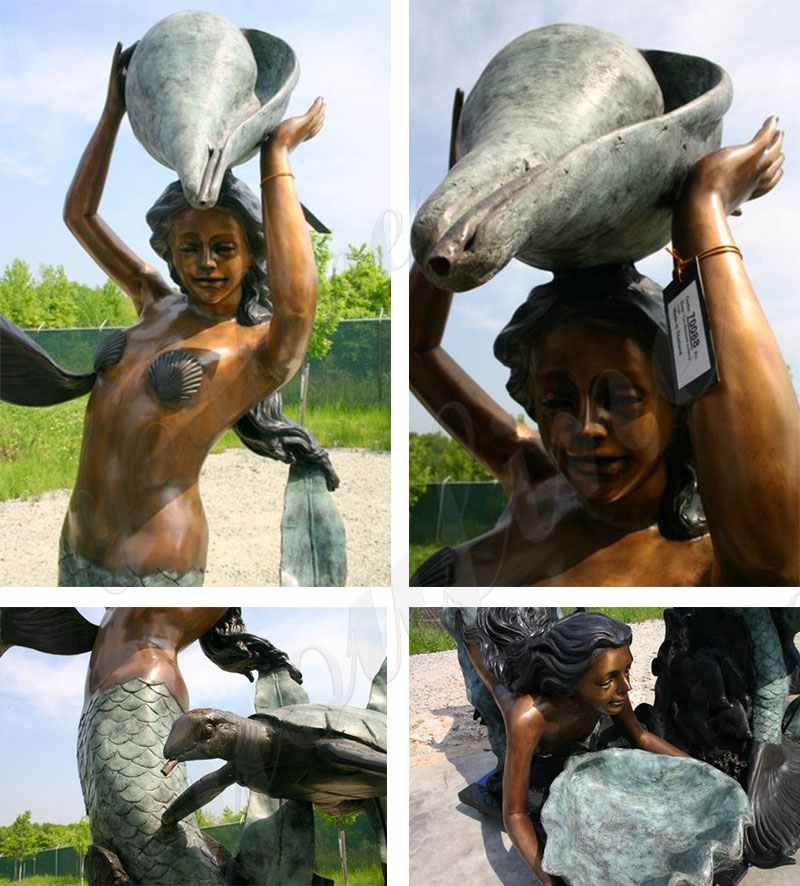 2. The Advantage of Our Bronze Mermaid Statues:
At You Fine Bronze Foundry, all of our bronze sculptures are made of high-quality copper. The copper metal content is above 80%. In order to ensure the rigidity of the sculpture, we must add other metals to the materials, such as zinc and tin. In addition, the thickness of our bronze sculpture is generally between 5-8mm, which could also ensure the hardness of our sculpture.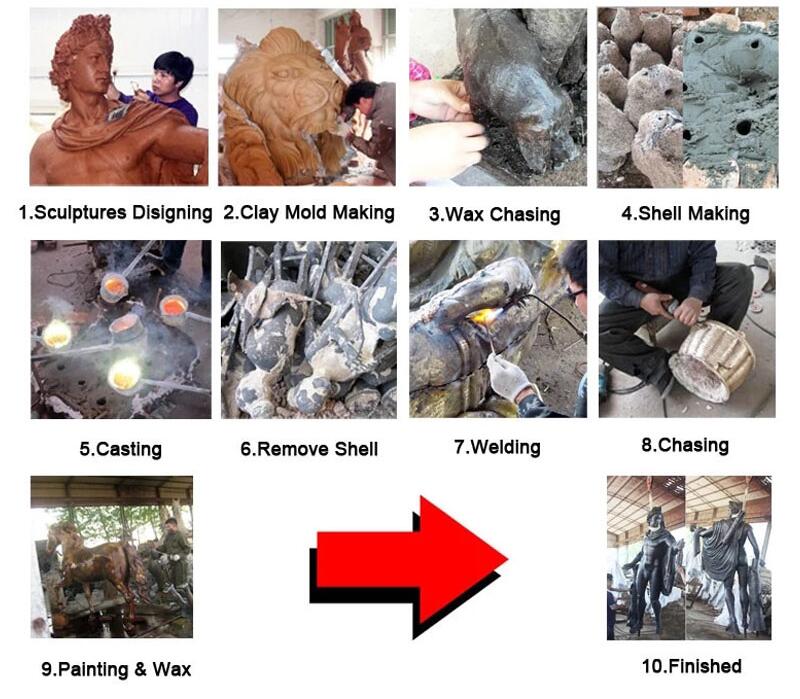 3. More Design of Brozne Figure Statues:
We have made many bronze mermaid statue designs for our customers, so our bronze craftsman have rich experience in making this series of bronze sculptures. And we make sure to provide you with the highest quality sculptures.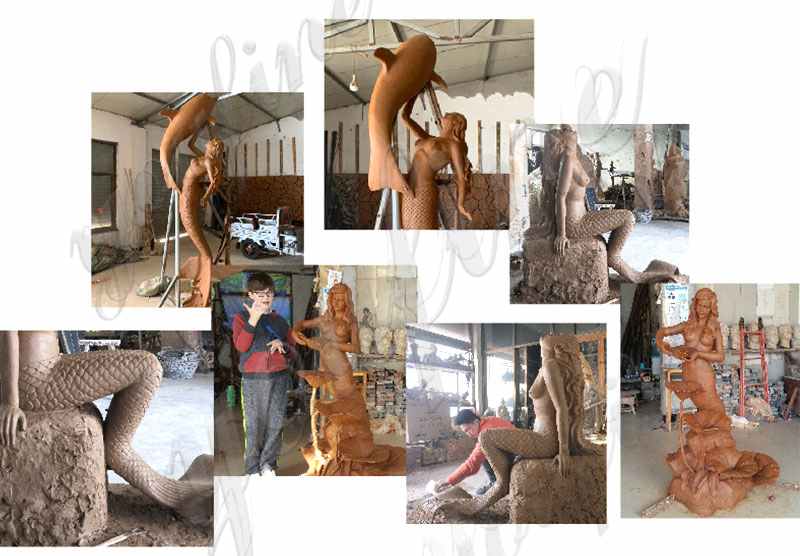 Of course, besides the mermaid sculpture, we could also make other bronze sculptures. Such as the famous bronze sculptures, all kinds of bronze animal sculptures, military sculptures, church and religious sculptures, and custom sculptures. You could fully browse our website to learn about our products.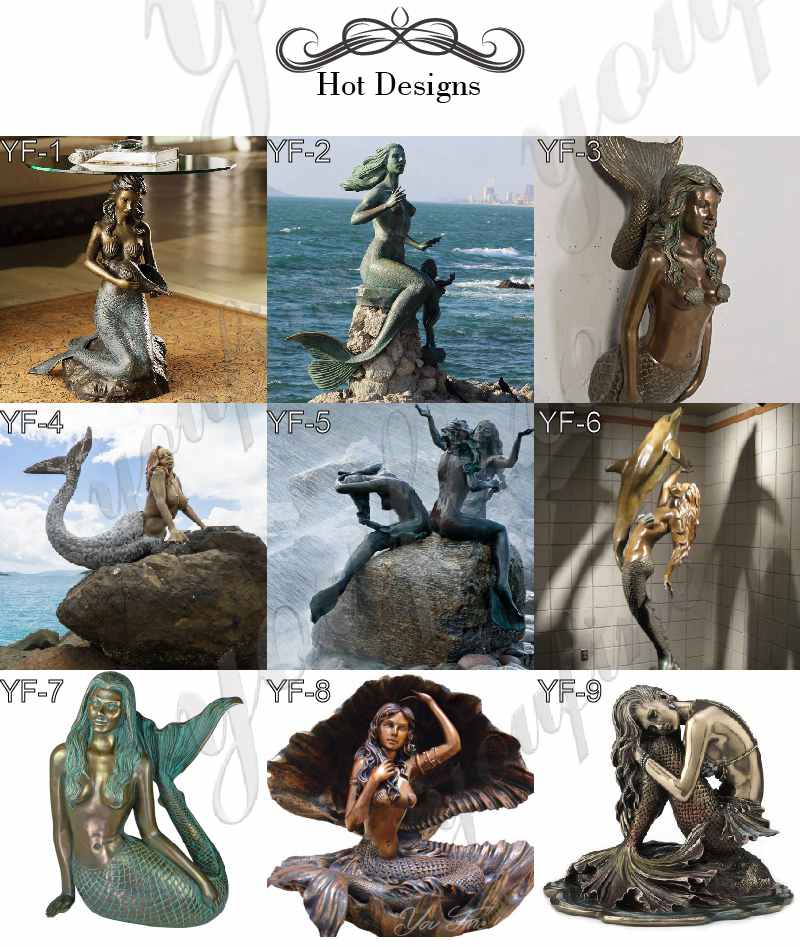 If you also like this bronze mermaid statue or want to learn about other mermaid designs, please feel free to contact us. We could make the product for you according to your size and design requirements.