1. Bronze St. George with Dragon Statue Detail:
Our Bronze St. George with Dragon Statue depicts the scene of St. George killing the dragon. St. George was riding a horse, and his right hand was armed with a rifle.  Firstly, he had used his weapon to contain the dragon's throat. Then this monster dragon has been suppressed from breaking down under his horse. We use the traditional and ancient "lost wax process" to make this sculptire, and every detail is so refined and perfect.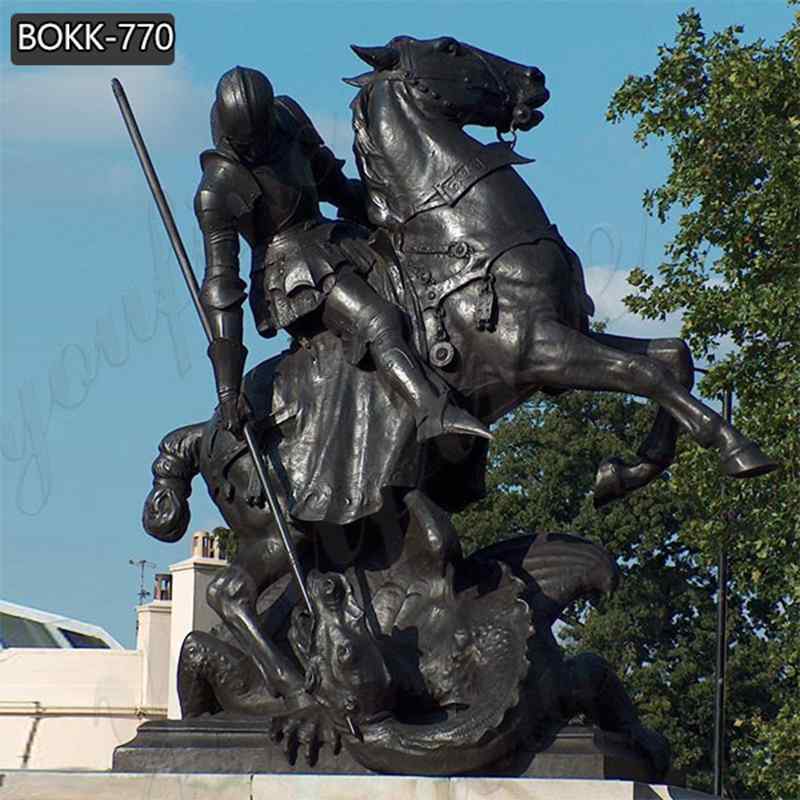 2. Why People Like Bronze St. George Statue with Dragon?
St. George is a famous Christian martyr, the guardian of England. And he often appears in the fields of Western literature, sculpture, and painting in the image of the dragon hero. St. George began to become an important part of English culture in the ninth century. Although he never seemed to have been to England in history. On April 23, 1222, St. George's Day became a public holiday. Edward III set it as the saint of the Guardian Knights, and the St. George's Cross became an important coat of arms for his army.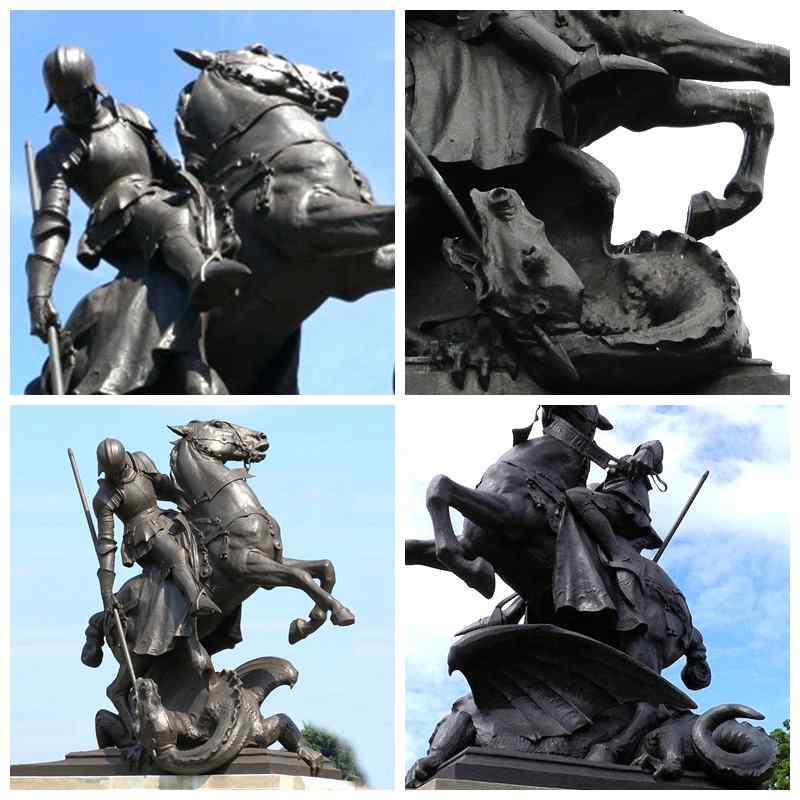 3.The Introduction of You Fine Bronze Foundry:
We are a professional bronze sculpture manufacturer in China and have a history of more than 30 years. Our factory and warehouse are located in Quyang County, a beautiful sculpture hometown in Hebei Province, northern China. We could make any type of bronze sculptures you want.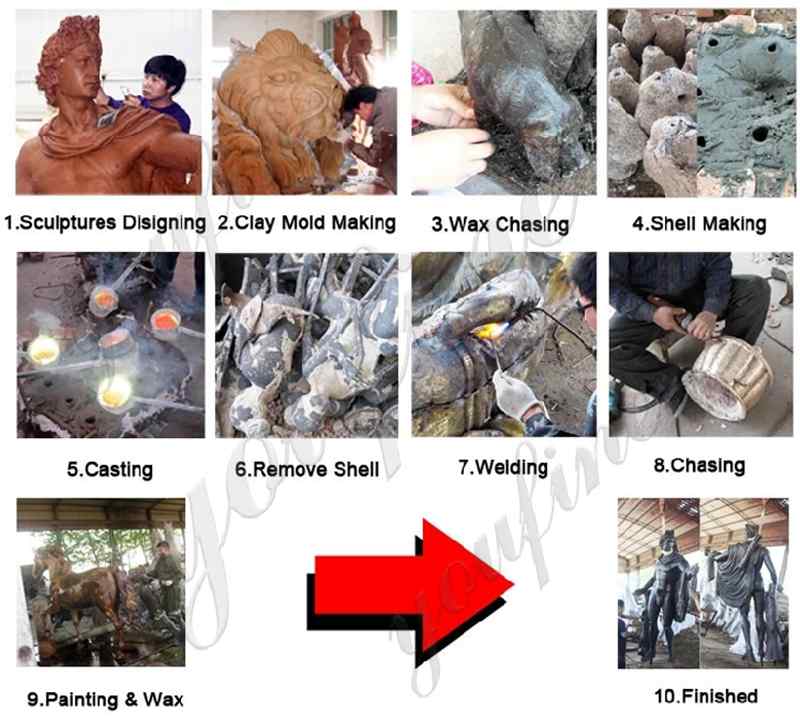 For example, commemorative bronze military sculptures, classic and famous bronze figure statues such as this St. George with Dragon Statue, and various bronze animal sculptures. At the same time, there are various bronze religious sculptures and we could made any custom bronze sculptures. Our professional designers and casing masters are familiar with a variety of artistic styles and have extensive experience in the engraving industry.
4.More Design of Brozne Figure Statues:
You Fine Bronze Foundry is focusing on making different kinds of bronze statues for 30 years, our sculptures could be made to any size according to your requirements. So the quality of our bronze St. George with Dragon statue is guaranteed. So for more information about our products, please feel free contact us quickly!