1. Bronze Hercules and Achelous Statue Detail:
This famous bronze Hercules and Achelous statue was created by artist Francois-Joseph Bosio in 1824. And this is an outstanding work of art in Paris, France. As we all know classic sculptures always attract the attention of the characters. And this is also a precious souvenir left by history. As a professional casting bronze factory, we could completely restore this Hercules and Achelous sculpture.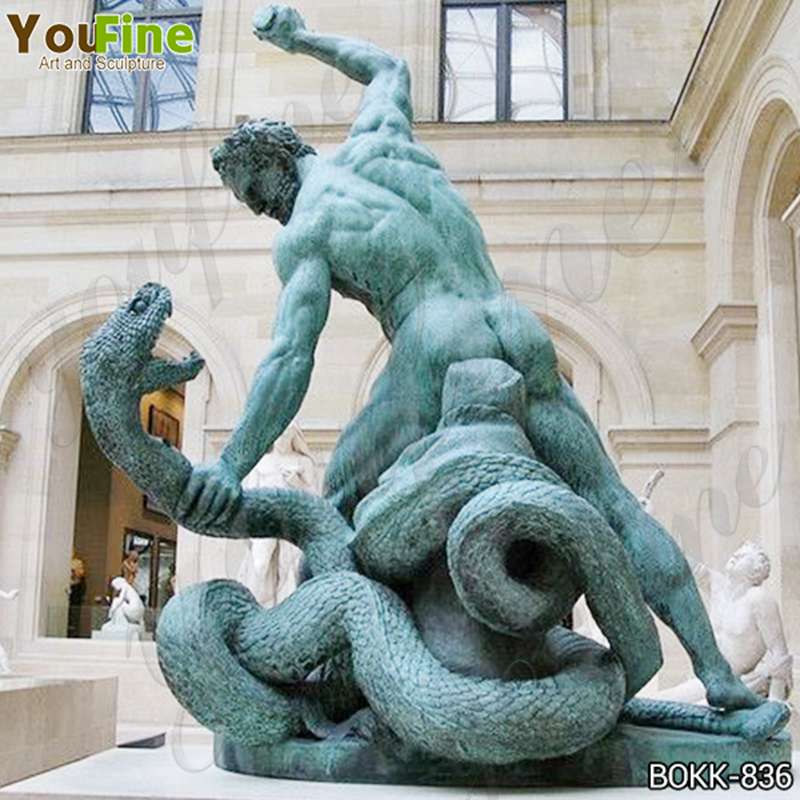 The bronze Hercules and Achelous statue depicts a naked Hercules. When he grabbed a giant snake on the left with his left hand, his right hand was about to hit the creature with a big rock. This is a picture of a battle with a giant snake, all the details handle very realistically and image. We use the traditional lost wax method to make this classic sculpture, which could ensure that all the details are carved by our professional craftsmen.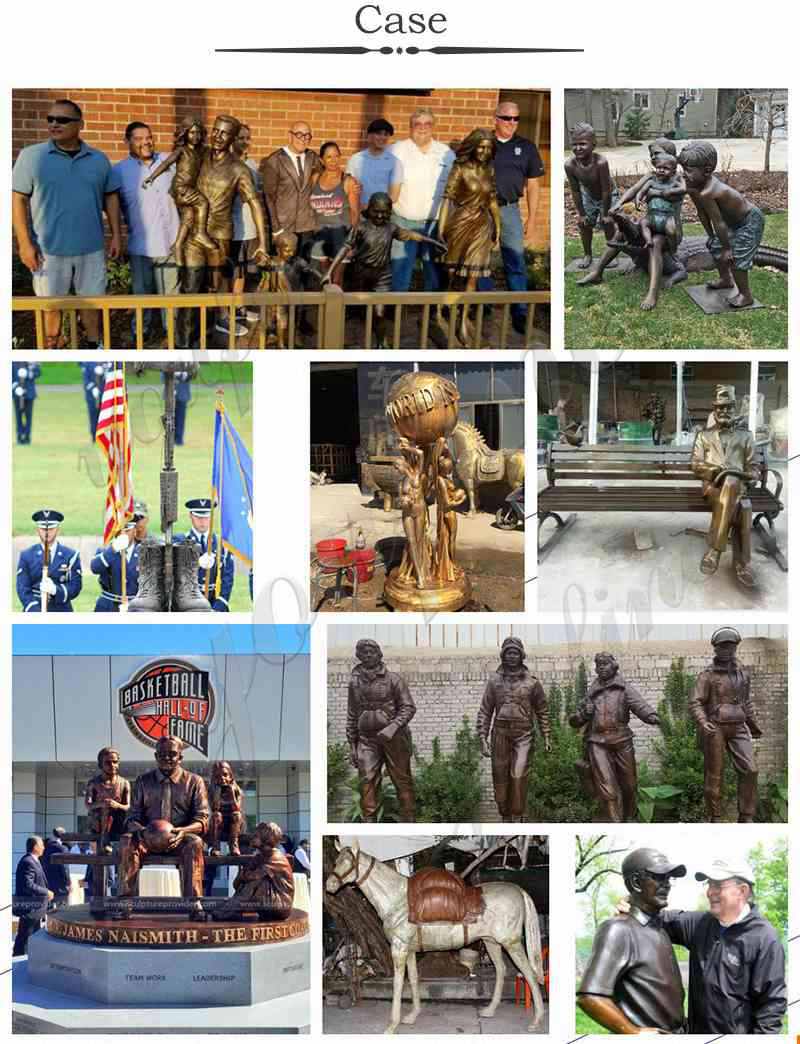 3. The process of bronze Hercules and Achelous statue:
In the process of making bronze sculptures. first of all, our clay model master needs to make a proportional 1:1 clay mold model. Then our casting bronze craftsmen make the corresponding bronze Hercules and Achelous statue based on the model. Our clay model master and bronze sculptors have rich experience in sculpture making, so they could highly restore the original works. Both the details of the sculpture and the final coloring are very vivid.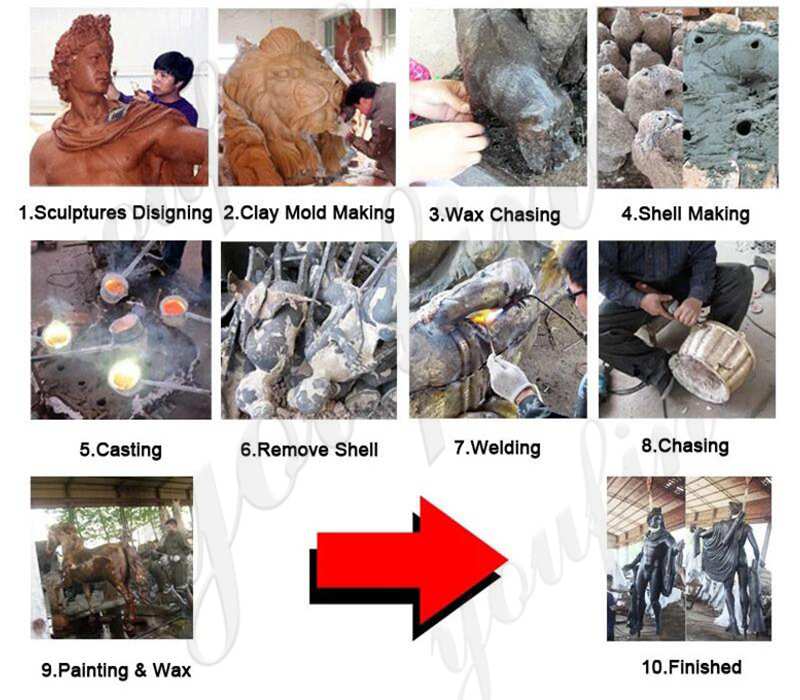 4. More designs of famous bronze statues:
You Fine Bronze Factory is a factory specializing in the production of bronze sculptures. We can make a series of famous bronze sculptures. Whether it is the size, design, or color of the sculpture, we could make it according to your requirements. At the same time, we can also accept any custom bronze sculpture. Just send us pictures or design drawings.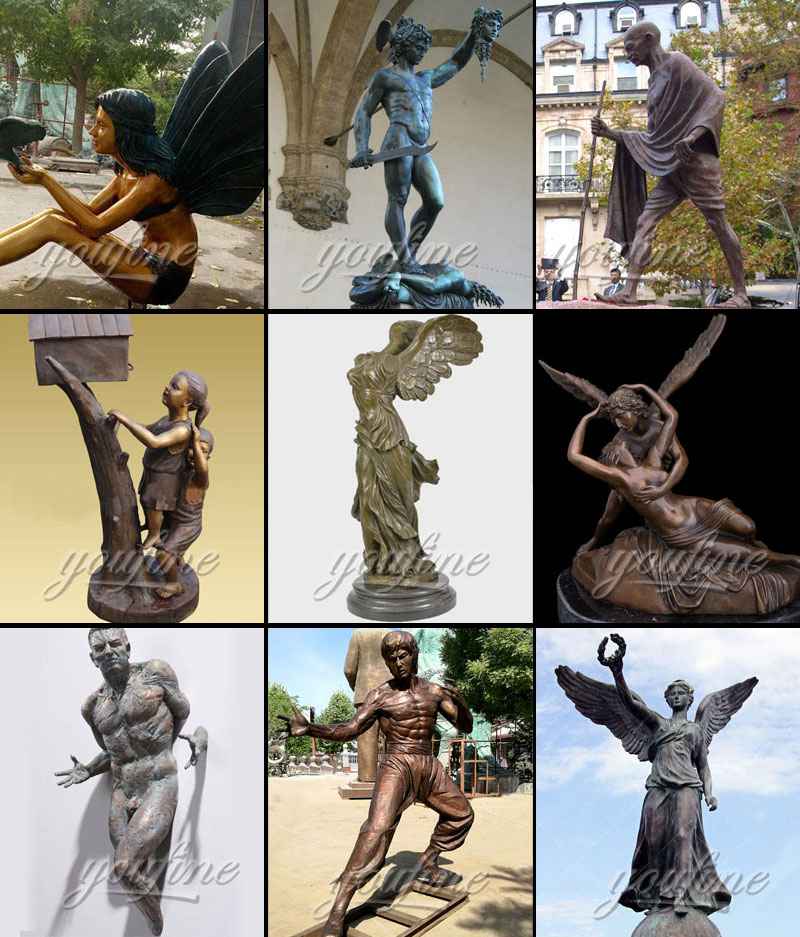 Please assures us that our Hercules and Achelous statue could certainly satisfy your satisfaction. With high-quality details and the best quality factory prices. If you are interested in our sculptures, please feel free to contact us for the most detailed product information.