1. Life size bronze man sculpture for garden detail:
Our life-size bronze man sculpture for garden must be made with high-quality raw materials. Then add the use of traditional and classic sculpture production process "lost wax method". Make sure that our outdoor bronze sculpture must be a work of art worth collecting, and the high-quality sculpture must be used for hundreds of years. The size of this sculpture is life-size, which completely restores all the details of this handsome man.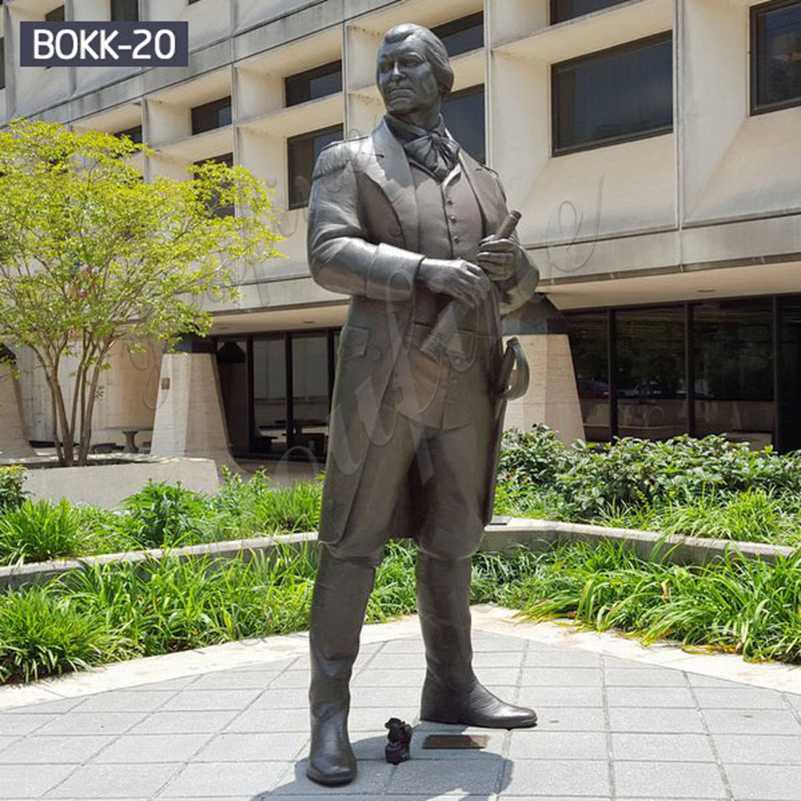 2. Why choose bronze sculpture for garden?
This custom made bronze man sculpture for garden is the best decorations for any outdoor garden. For lovers of sculpture. Finding the most suitable sculpture to decorate your garden or outdoor public parks will make your outdoor garden more beautiful. At the same time, high-quality bronze sculptures could use permanently and could use as a fine collection.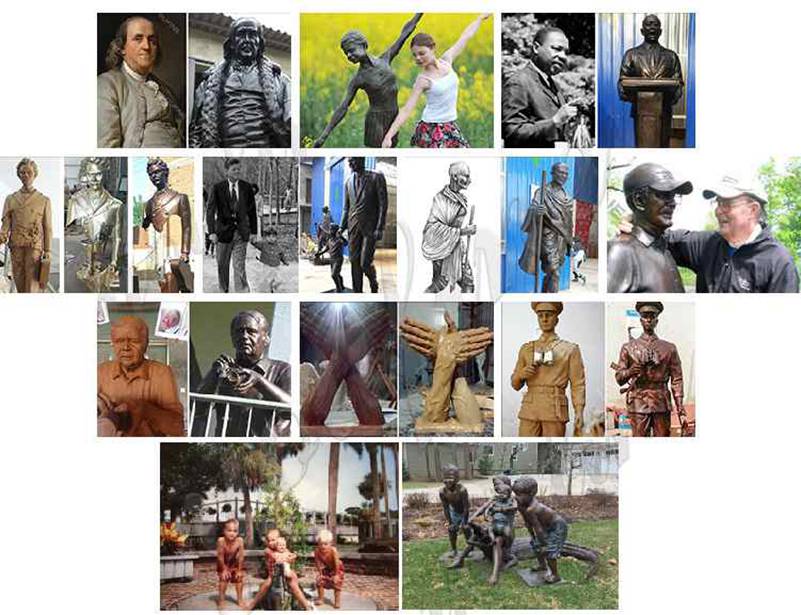 3. How to make a bronze statue?
We would use the traditional "lost wax method" to make all bronze sculptures. In general, making bronze sculptures could be approximately divided into the following major steps:
A. In order to make this outdoor bronze man sculpture for garden more vivid, our clay model masters must first make a 1: 1 clay model.
B. And in order to make the outdoor bronze garden sculpture more vivid, our clay model masters must first make a 1: 1 clay model.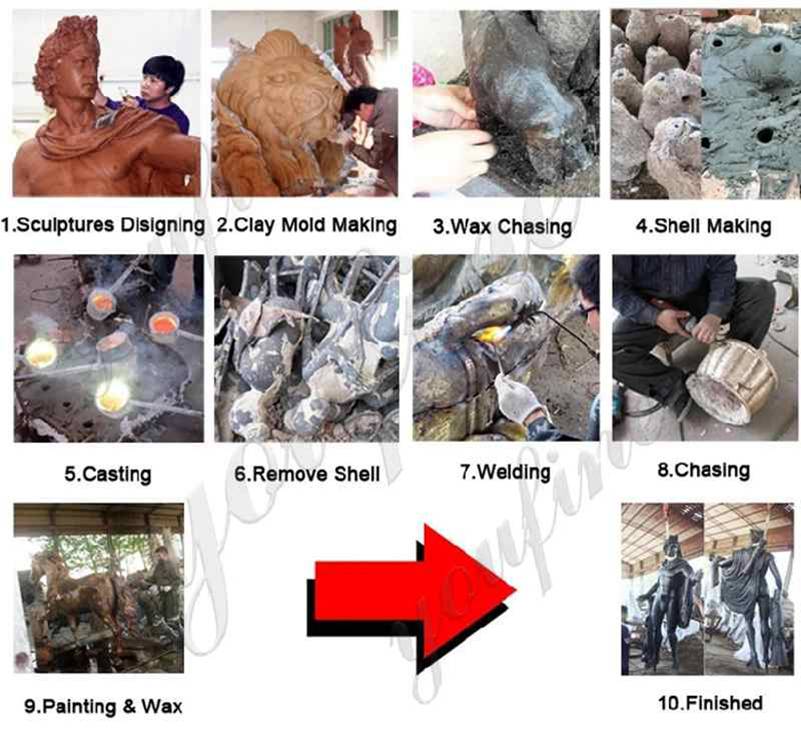 C.  Second, our masters make wax patterns from the finished clay molds.
D.  Third, our master would cast bronze according to the existing wax pattern.
E. Next, Polishing the surface and ready to make patina, we use the chemical coloring method and then wax it to protect the sculpture.
F.  Finally, we send the completed picture to our customer for final inspection, we would then arrange packaging and shipping after final approval from the customer.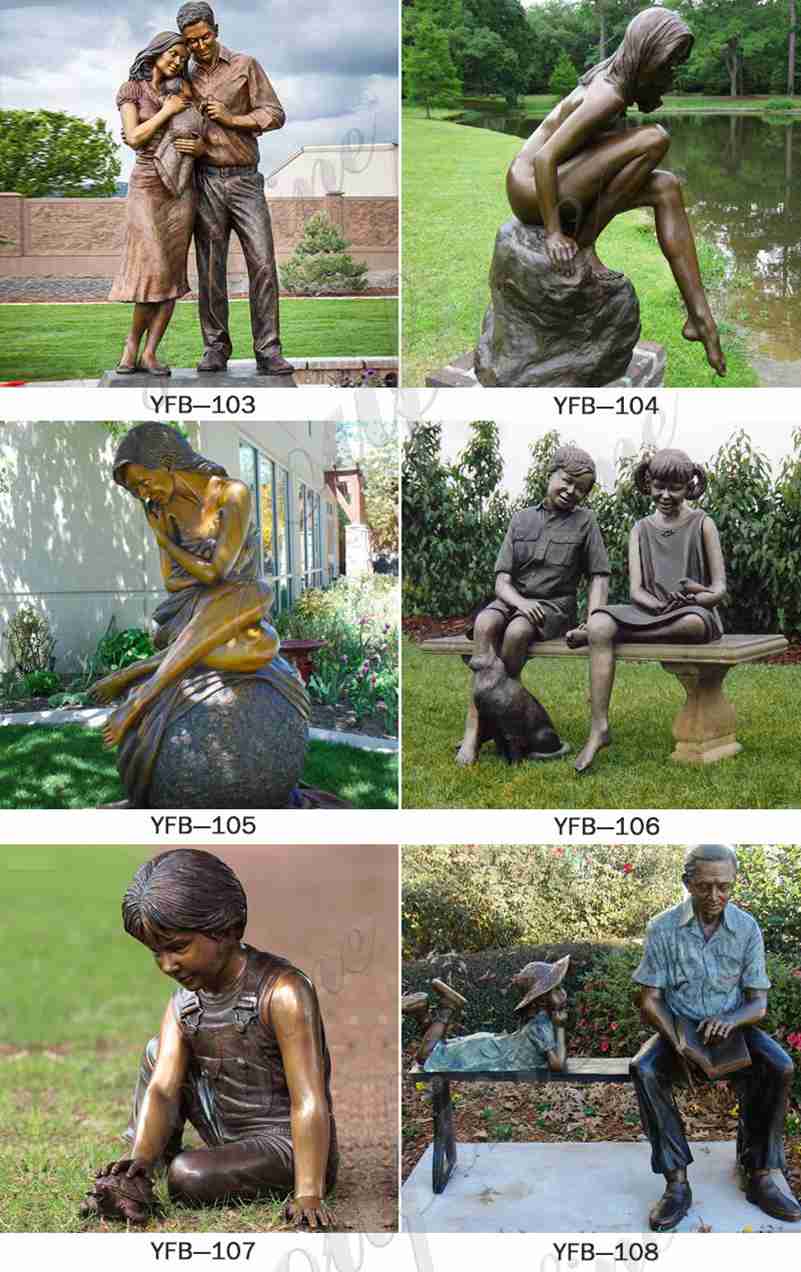 As a professional bronze carving factory, You Fine Bronze Foundry could provide customers with a series of custom made bronze man sculptures. And our sculptures are guaranteed by quality. If you find any quality problems after you receive the goods, you could always contact us.