1.Beautiful Solid Bronze Mermaid Sculpture Detail:
What a beautiful and sexy solid bronze mermaid sculpture, this is the latest sculpture product our factory produce for one of our customers. Then after finishing grinding and polishing in place. And our excellent color master to color this bronze sculpture according to customer's requirements. Finally, this mermaid sculpture is finished.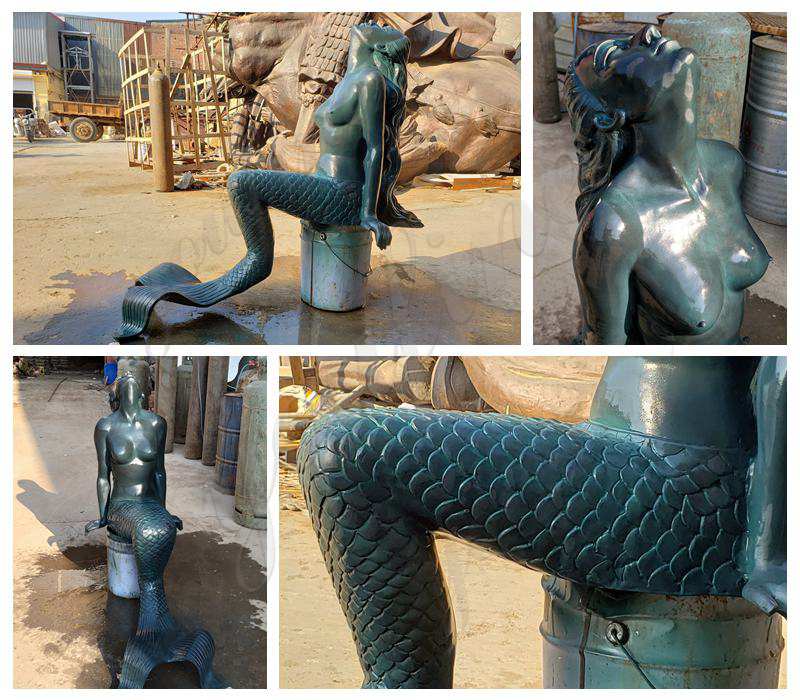 The fish scale of the bronze mermaid sculpture is subtly carved by our experienced bronze craftsmen who could guarantee every detail more strict and meet the customer's requirement. Besides, our professional color master could paint the sculpture evenly and beautifully , which appeals lots of customers from overseas.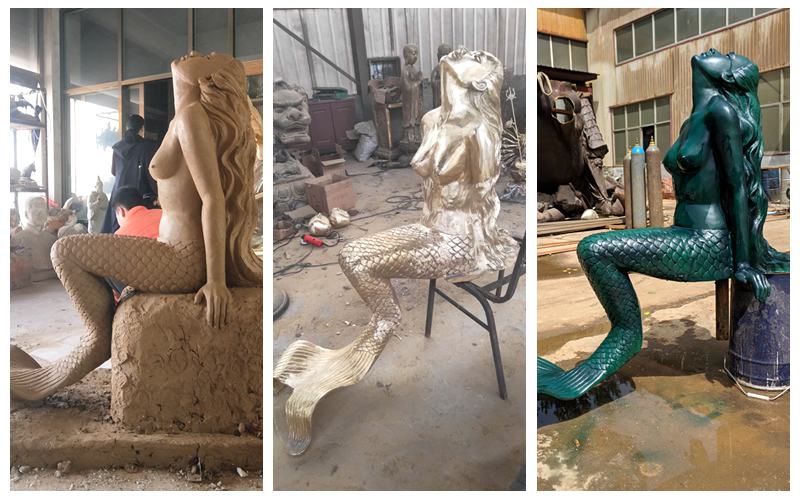 2. The Advantage of Our Bronze Mermaid Statues:
At You Fine Bronze Foundry, all of our bronze sculptures are made of high-quality copper. And the copper metal content is above 80%. In order to ensure the rigidity of the sculpture, we must add other metals to the materials, such as zinc and tin. In addition, the thickness of our bronze sculpture is generally between 5-8mm, which could also ensure the hardness of our sculpture.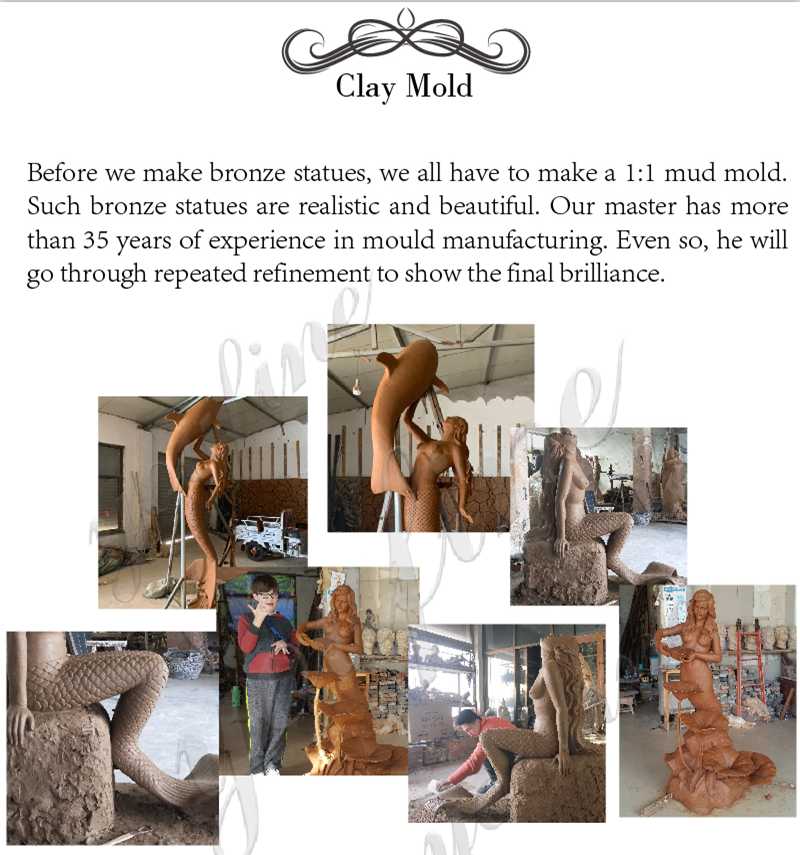 3. More Design of Brozne Figure Statues:
We are a factory specialized in making different bronze sculptures. And our company has more than 30 years of experience in carving and exporting. Therefore we could make bronze mermaid sculptures of various styles, no matter the size or color, we both could make it according to the requirements of our customers. At the same time, we also have a series of mermaid statue clay models for you to use for free.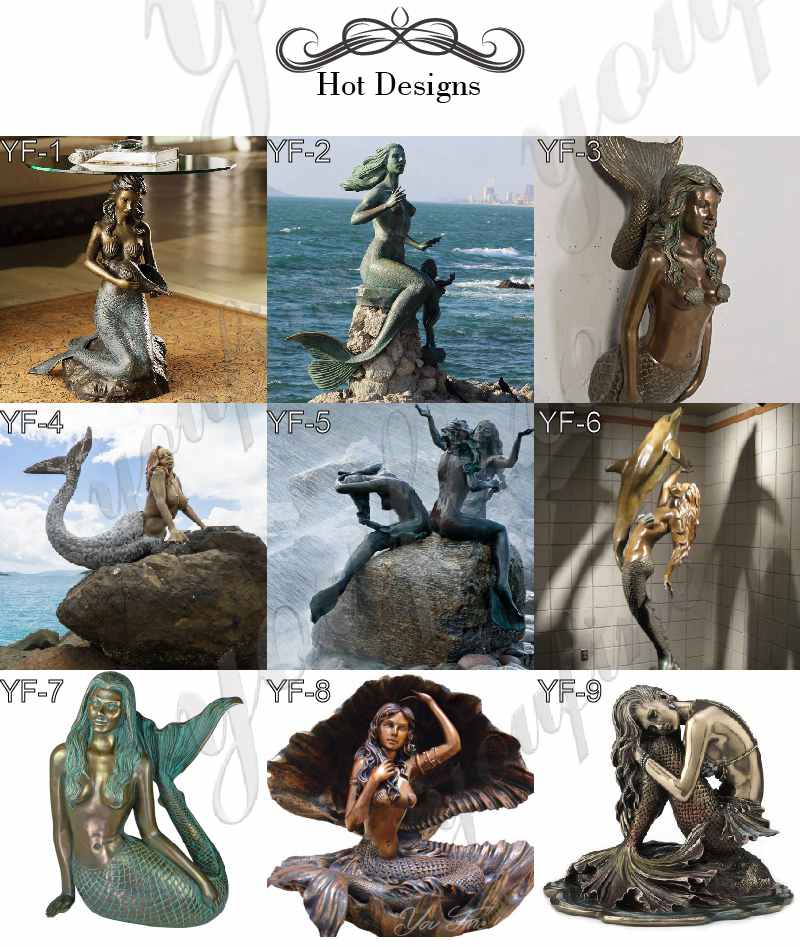 We always insist on the quality of our products as the top priority. And we try our best to meet all customers' needs for bronze sculpture want. If you are interested in our solid bronze mermaid sculpture, please feel free to contact us. We would definitely make high-quality sculptures for you.