Swords to Ploughshares Sculpture Introductions:
The bronze Swords to Ploughshares sculpture was created by Soviet artist Evgeny Vuchetich. And the Soviet government gave it to the United Nations on December 4, 1959. Of course, this famous sculpture is also one of the iconic sculptures in the garden of the United Nations Headquarters. Yevgeny Vuchetich is usually famous for its hero monument. Usually, these sculptures have an allegorical style, including the world's largest sculpture "The Motherland Calls" at that time.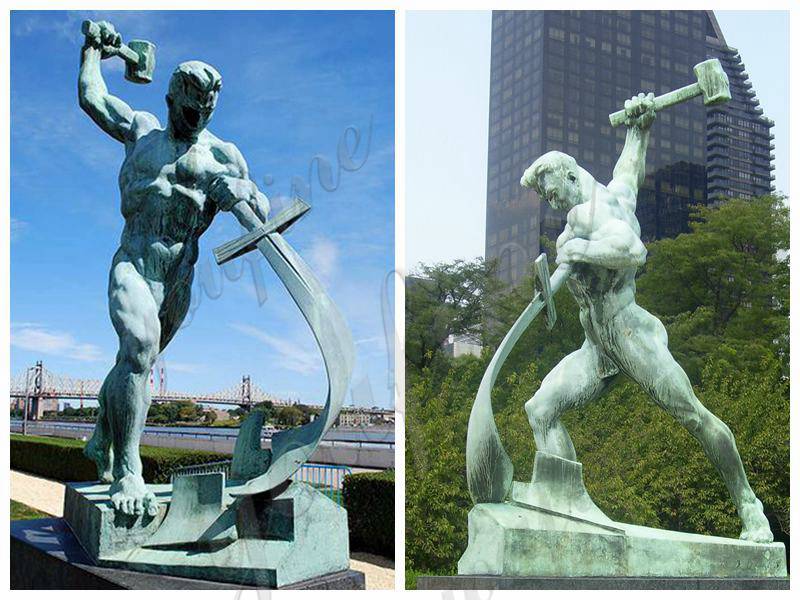 Swords to Ploughshares Meaning:
This bronze Swords to Ploughshares sculpture is depicting a young man. He holds a hammer in his right hand. And he uses the hammer in his right hand to cast the sword in his other hand into a plow. The meaning of this sculpture is to use one's own resources in the pursuit of peace instead of the pursuit of war. Literally, this might mean reshaping the sword into a plowshare. But the deep meaning of this sculpture is that people are eager to reuse funds from the war department for social attention.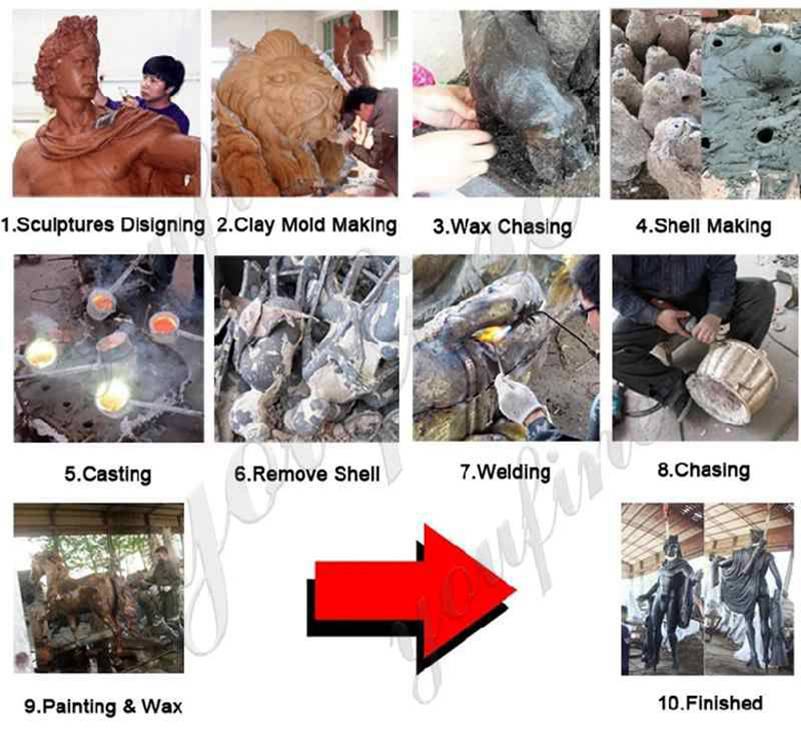 Why Choose You Fine Bronze Foundry?
As a professional bronze sculpture factory, You Fine can restore this famous Swords to Ploughshares sculpture. Our factory will use the traditional lost wax casting method. And the most professional clay mold masters and carving masters in our factory will make the entire clay molds and bronze sculptures.
As well as, our master pays great attention to every detail of the sculpture. And also pays attention to the restoration of the characters. In order to ensure that our factory can provide you with sculptures that are 100% similar to the original.
This famous antique bronze Swords to Ploughshares sculpture has a special meaning. So it can use as an iconic sculpture decoration for outdoor large gardens, parks, and public places. You Fine could not only make life-size for you, but we can also customize it for you according to your requirements. So you can contact us at any time for all requirements.