Bronze Man with Dagger and Shield Statue Details:
Absolutely stunning bronze man with dagger and shield statue in perfect conditions. I believe this artwork would exceed your expectations. This bronze sculpture carved a soldier man, who was squatting on the ground. And he picked up a shield in his left hand and held it behind him. Maybe he wants to pick up the dagger on the ground. Or maybe he is about to put the dagger in his right hand on the ground.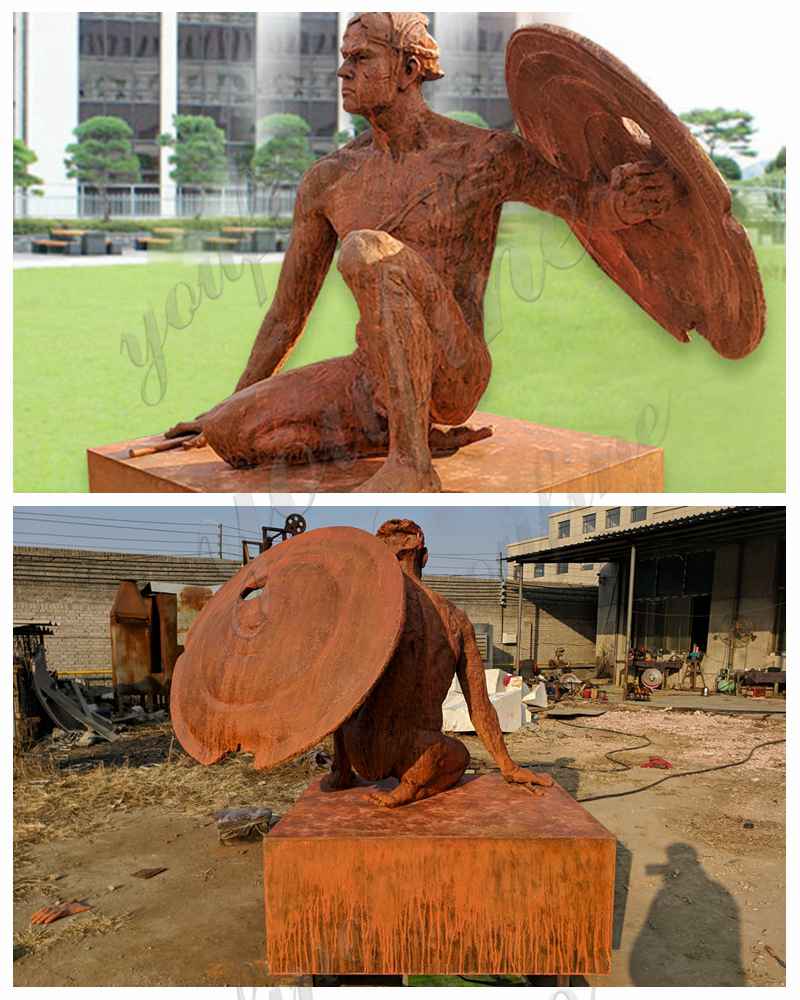 The appearance of this distinctive antique man with dagger and shield statue is very different from other bronze sculptures. We use the old-treatment method to create a rusty sculpture appearance. So making the appearance of the whole bronze sculpture look very old. Although the entire sculpture looks rusty, this is done by a special chemical coloring method.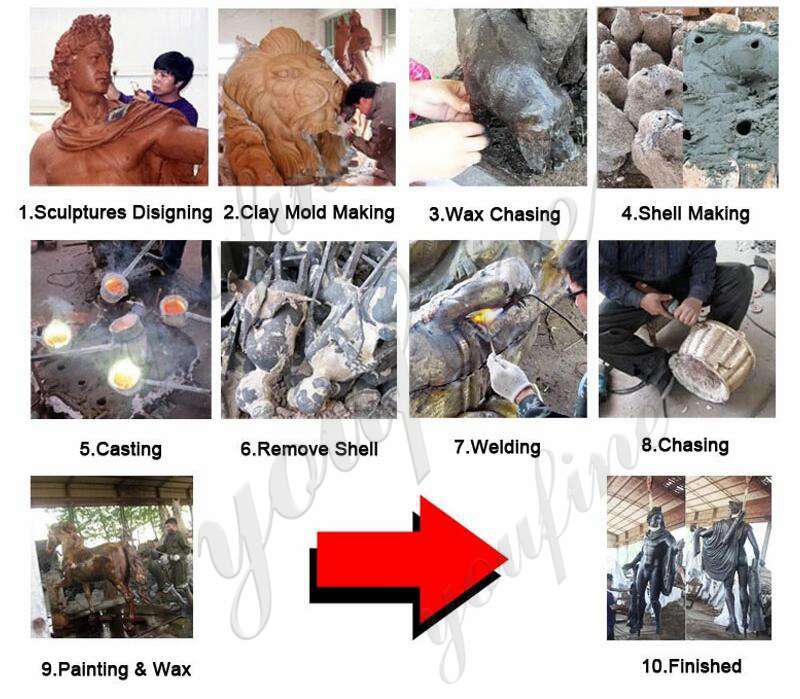 The Advantages of Our Bronze Sculptures:
Our bronze man with dagger and shield statue would use the traditional lost wax method. This is the most primitive and oldest casting method for making bronze sculptures. In addition, our factory would also use high-quality raw materials. The pure bronze content of all our bronze sculptures would reach over 88%. In order to ensure the quality of the product, it could be used outdoors for many years without any quality problems.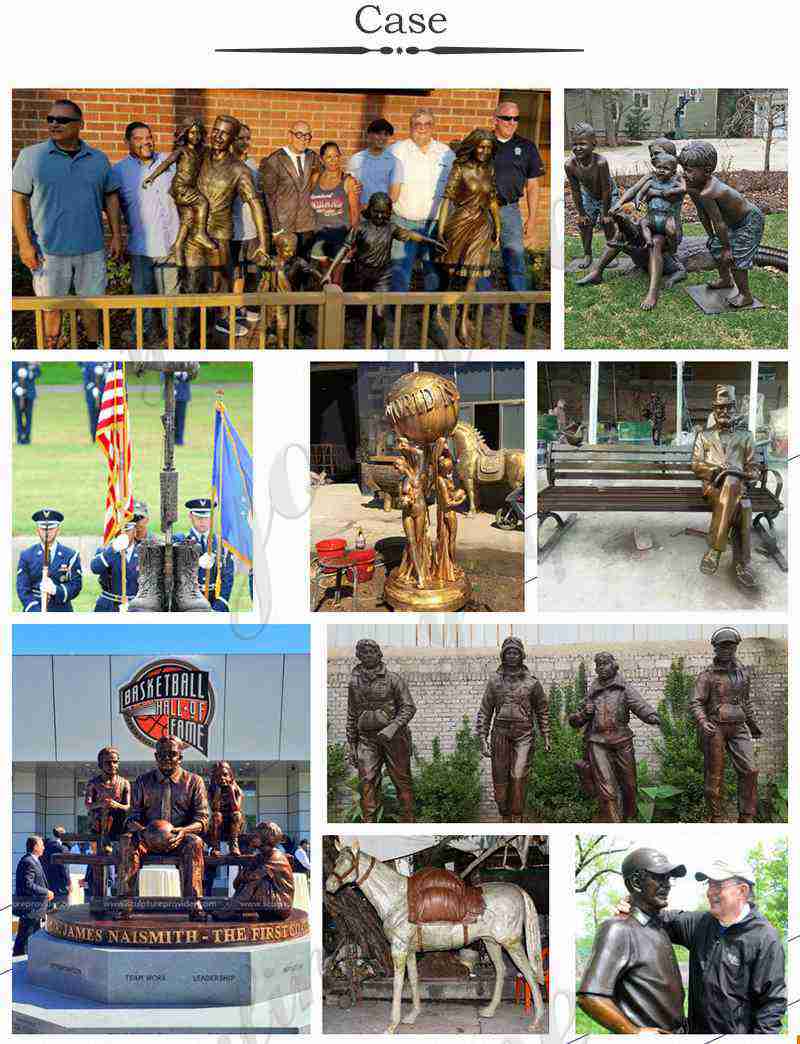 The casting of the entire bronze sculpture is a very complicated and time-consuming process. Usually, it needs to go through 33 steps. Although the entire processing process is very complicated, our masters have rich experience. Therefore, this requires our factory to have professional masters who could master each operation step very skillfully. So as to ensure the most vivid and most restored bronze sculptures to the greatest extent.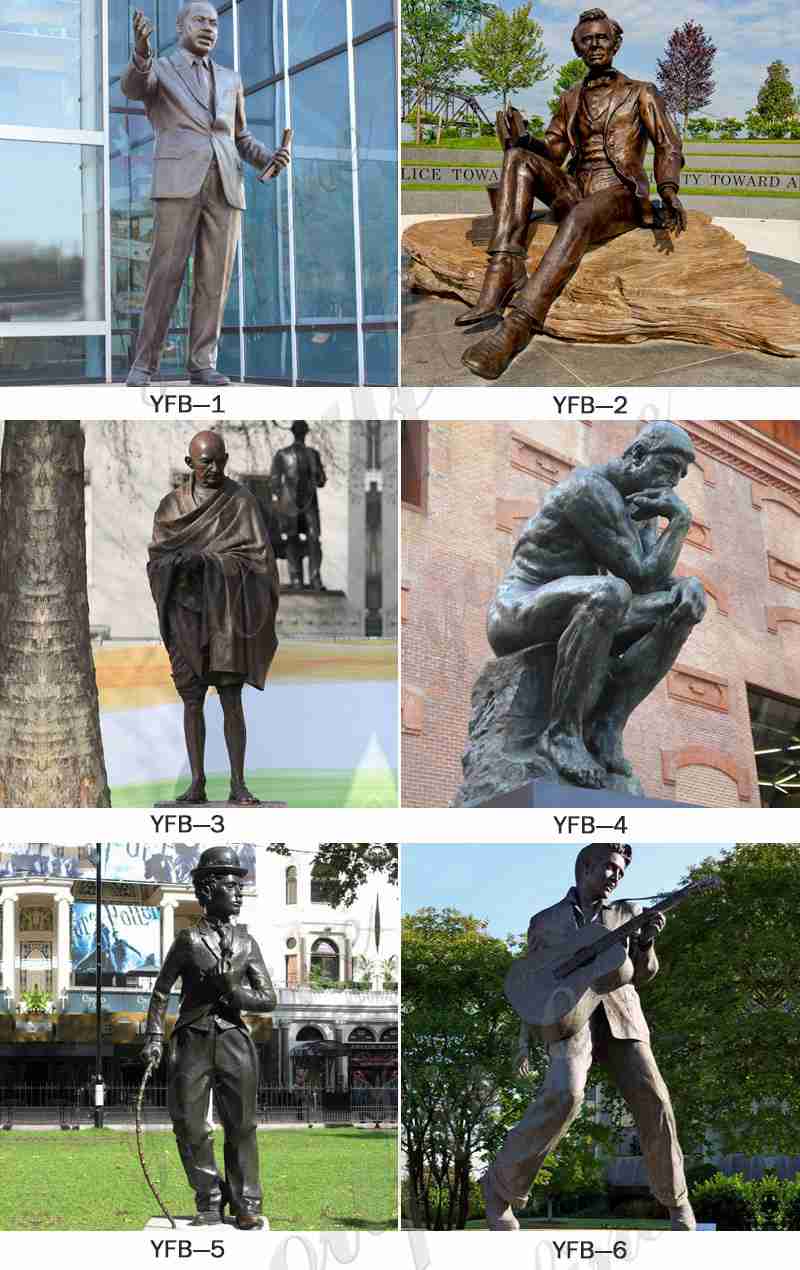 Of course, our bronze man with shield statue could be professionally packaged and shipped quickly. Therefore, our bronze sculptures would definitely impress you. Please feel free to contact us for product information and prices.