Antique Bronze Dancing Girl Statue Details:
What an astonishing antique bronze dancing girl statue it is! This sculpture is custom made for one of our customers. When our customer contacted us, she clearly told us that she wanted a custom sculpture and provided us with the corresponding pictures. As you can see, this is the final work of our master, which completely sculpts the picture of this girl dancing so vividly.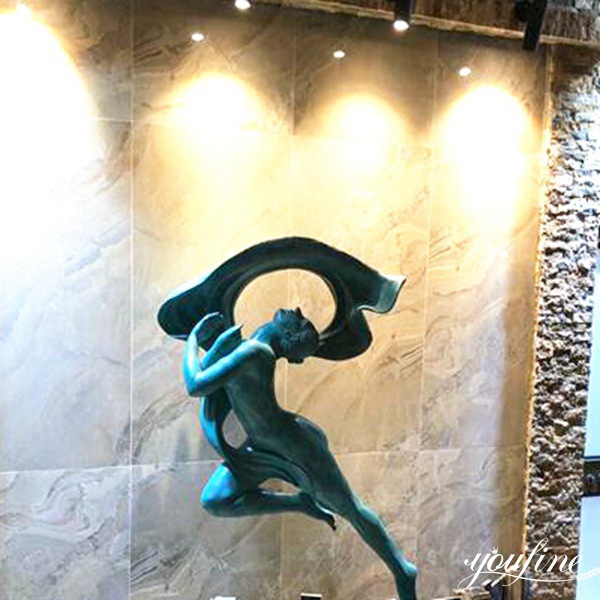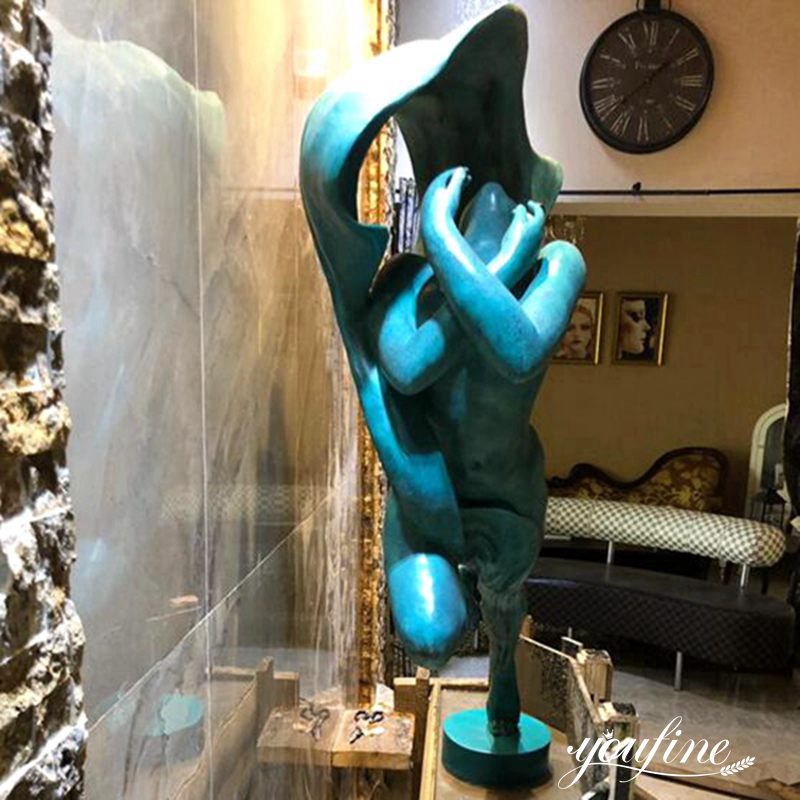 The Traditional Casting Method: Lost-Wax
All of our bronze sculptures are made using the traditional lost wax method. And of course, this bronze dancing girl figure statue is no exception. If you have a good understanding of the production of bronze sculptures. Then you should probably know that lost wax casting is the best way to capture the finest details of an artist's original sculpture.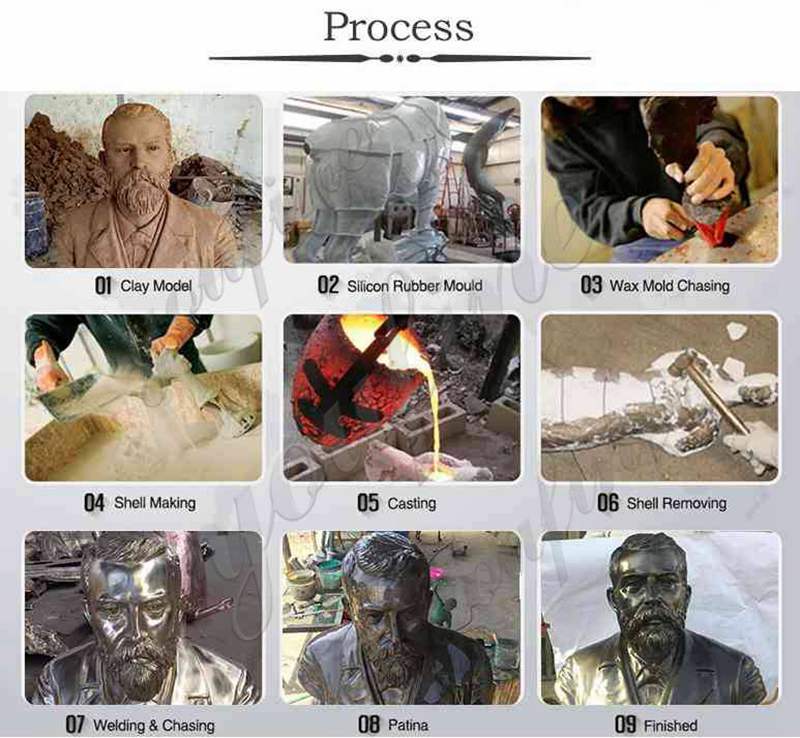 Typically, a replica of the original wax is made and then immersed in a liquid ceramic to form a ceramic mold. After curing, the ceramic kiln is fired into a kiln. And as the kiln is baked, the internal wax melts and is lost from the casing (hence the loss of wax). After the ceramic shell is removed from the fire, molten bronze is poured into it to form the final casting.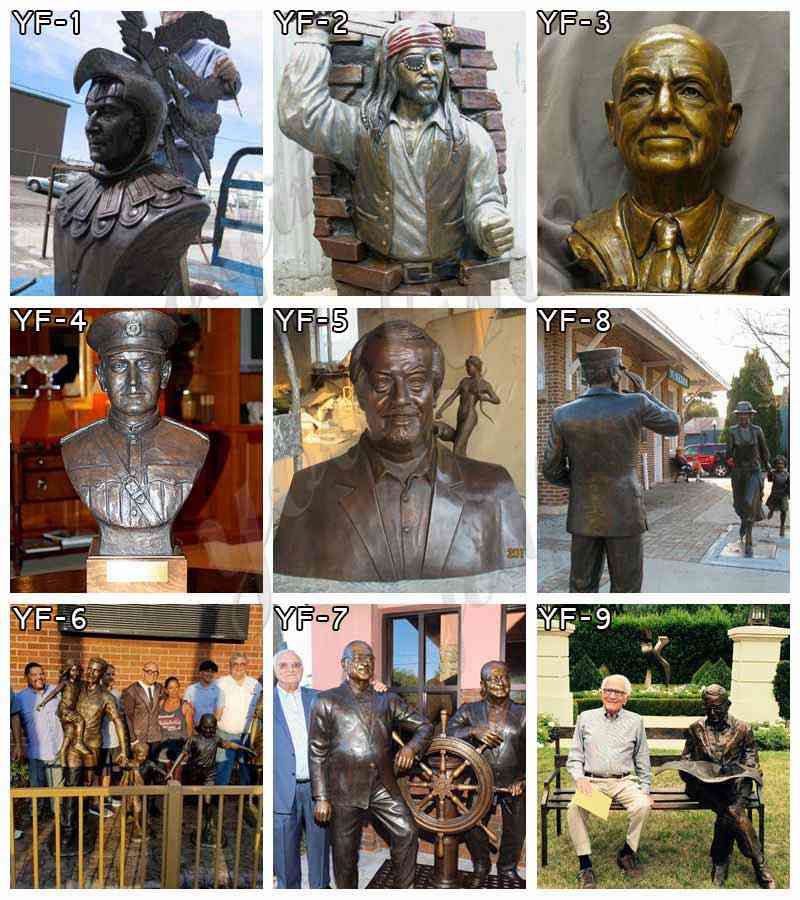 The Advantage of Our Bronze Foundry:
YouFine Bronze Foundry is a professional bronze sculpture casting factory from Quyang County, Hebei. And it is a beautiful sculpture town. So our factory has excellent clay mold masters and casting craftsmen. And our professional masters have very rich carving experience, and their carving techniques are all learned from their parents. Therefore, they can accept to make any customized bronze sculptures, such as this bronze dancing girl statue. And they can carve them very perfectly.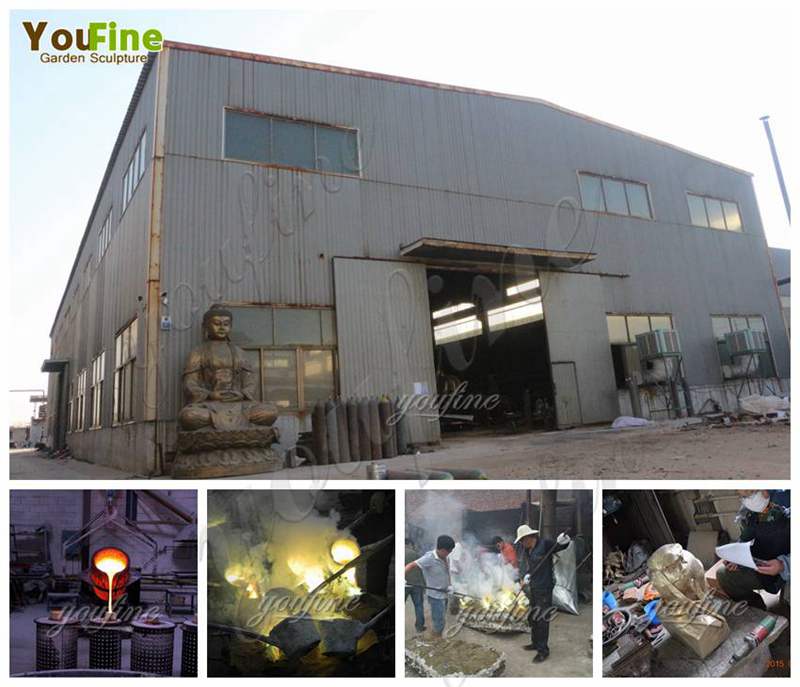 Not only can we make the sculpture quality and carving details perfect, but our price is also affordable for our customers. Because You Fine is a factory, so we can provide you with the best factory prices. If you want to order our beautiful custom-made bronze sculptures, please feel free to contact us.