1.Introduction of this antique bronze bulldog statue:
We all like our pets very much, and dogs are especially good at bringing them into our hearts and homes. People are especially fond of dogs, and dogs are often considered to be the most loyal friends for people. Our antique bronze bulldog statue is very charming and cute, this is a regular life size. Of course, if you want other sizes, we could also make it according to your requirements. Our bronze dog sculptures could be both used in outdoor garden lawns or indoors.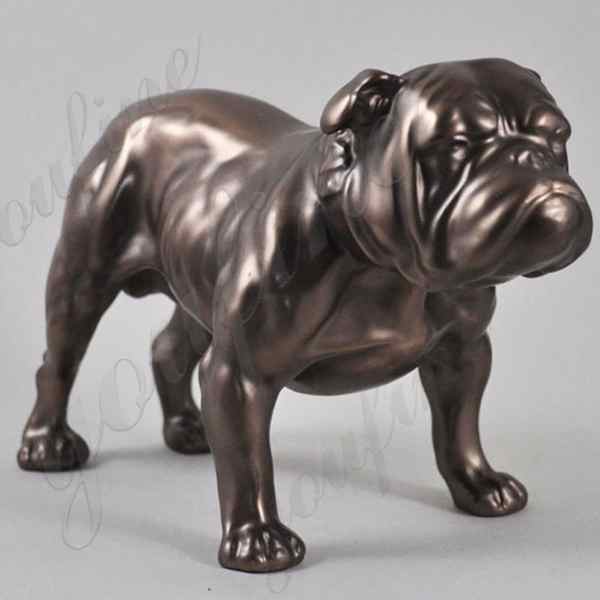 2.Why do people like bulldog?
Bulldogs also belong to dogs. It is a subspecies of domestic dogs. The bulldog is native to the UK and originated in the 19th century. It is one of the best fight dogs in all dogs, which is why people call them the bulldog. It was a very common breed until England was banned from teasing bulls in 1835. Since then, through selective cultivation, the character has gradually become elegant. Now there exiting French bulldogs, English bulldogs, Dutch bulldogs, American bulldogs and other types.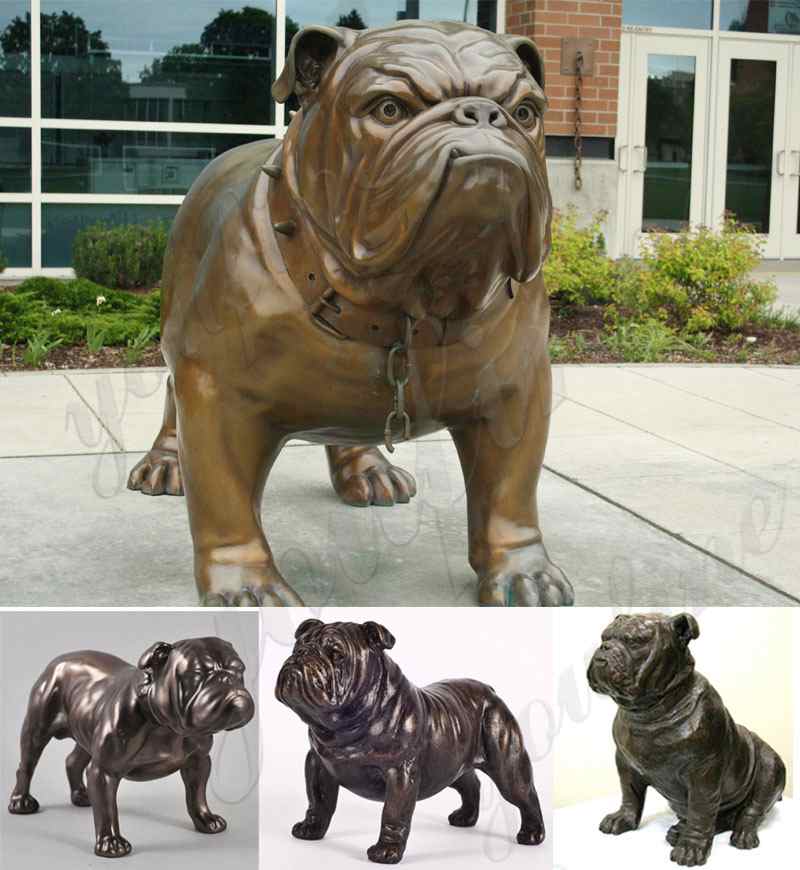 Firstly: Sculpting Clay Model Perfectly. Clay model is the first and most important step to guarantee the value of sculpture and it is too difficult to change the shape after finish the casting, so our sculptor will work harder than other steps.
Secondly: Fixing the wax model carefully. The wax model decide the final shape of sculpture and we can save time and works of repair, therefore, it should be fixed exactly like the original clay model.
Then: Welding and Polishing the casting bronze professionally. We often hear people say "Why I can not see the welding joints?" Because the welder is professional and experienced and can make the same texture.
Finally: Making the patina. With the development of technology, we can make the sculpture more colorful and enduring. You Fine Bronze Foundry is good at doing the patination.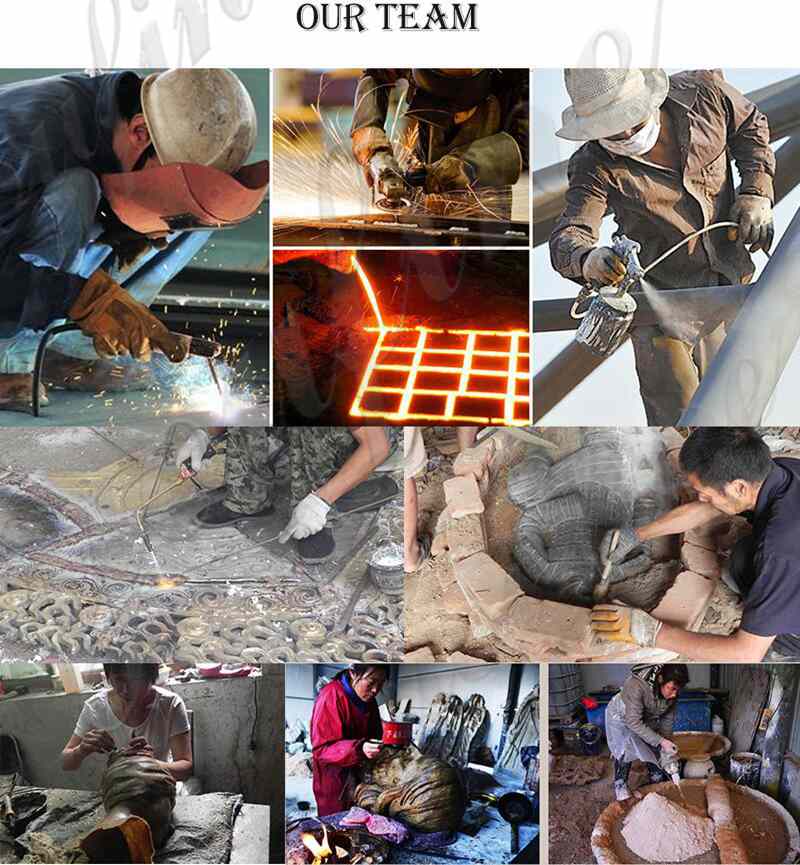 4. More designs of brozne dog statues:
You Fine Bronze Foundry specializes in the field of bronze statues and sculptures and has a history of more than 30 years. We are able to produce a series of bronze animal statues. Whether it is a large size bronze bulldog sculpture or a small size bulldog sculpture, we all could make it. At the same time, we also accept customization, as long as you send photos or design drawings to us, our professional bronze masters could make them.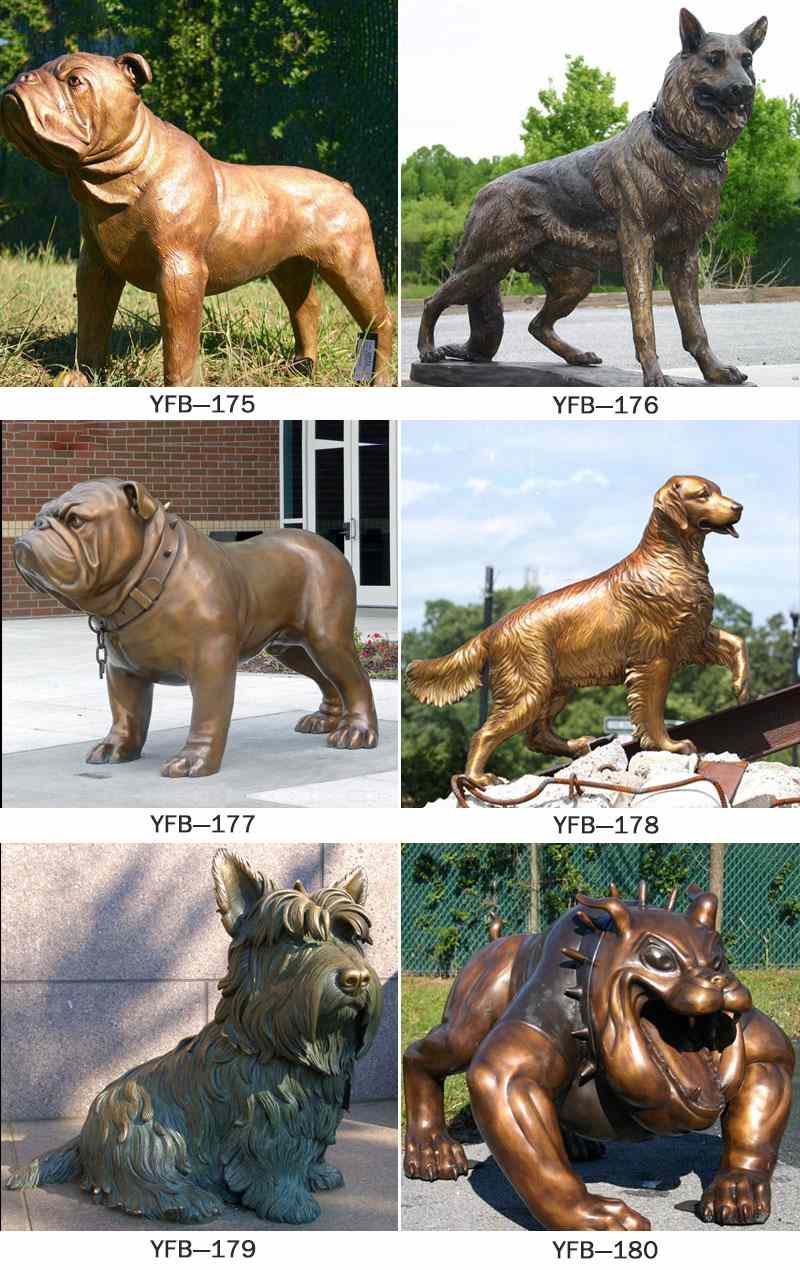 In addition to making this antique bulldog statue, we can also make other kinds of bronze dog statues. Such as Australian shepherd statue, hound statue, dachshund statue, German shepherd statue, lab statue and so on. Please contact our sales staff if you want to get a bronze dog statue.