Ram Head Statue Details:
The details of this bronze ram head statue are very delicate. In particular, we could see every hair of the argali very clearly. Of course, the most distinctive feature is that the proportion of the horns of the argali closely matches the shape of the real argali. When you stand next to this argali sculpture, you would feel that this is real living argali. Besides, our artist made the bronze ram head's ears very cute and interesting.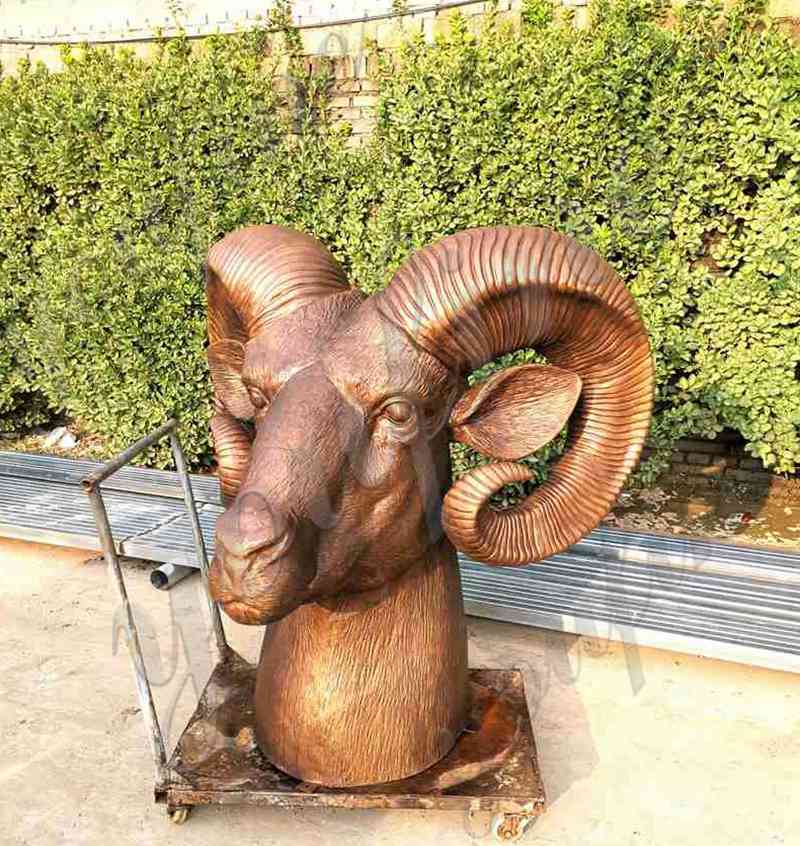 This all comes from the fact that our artists are experienced and they are members of the Animal Protection Society. Every year, a lot of energy is spent getting close to animals and taking measures to protect them. Therefore, our bronze sheep head sculptures could always express the expressions of animals to the extreme.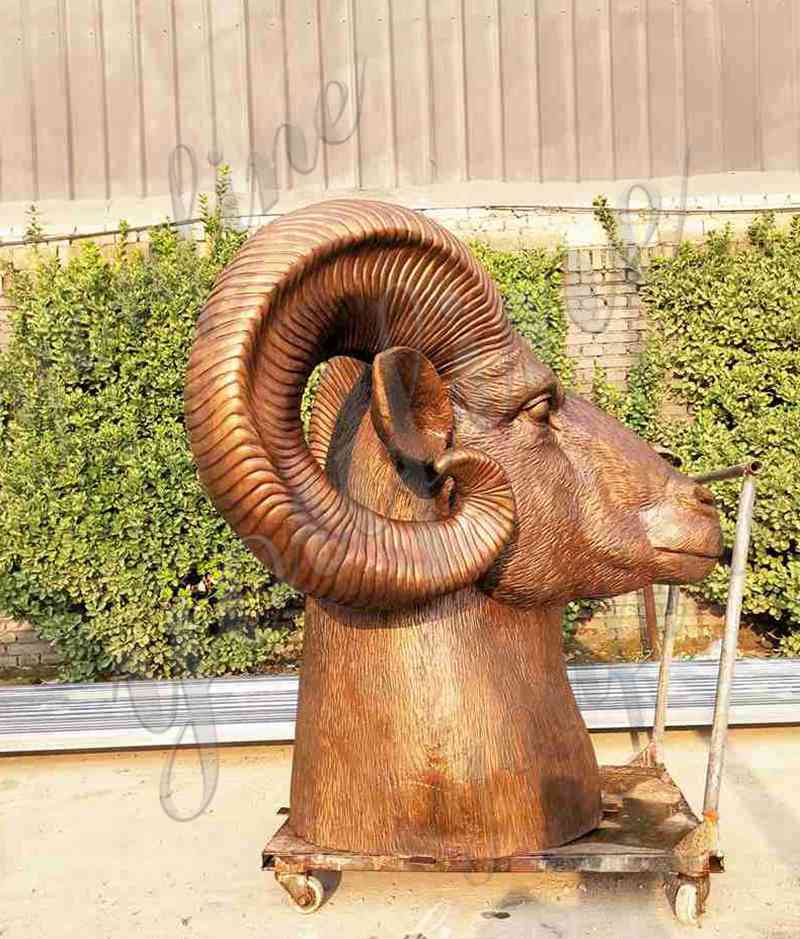 Sophisticated Clay Model:
Before casting bronze animal sculptures, our artists would first make a clay model of the same scale. Undoubtedly, only making an identical clay model could ensure that the details of the sculpture are more realistic and real. Our clay model artists have been doing this for 40 years.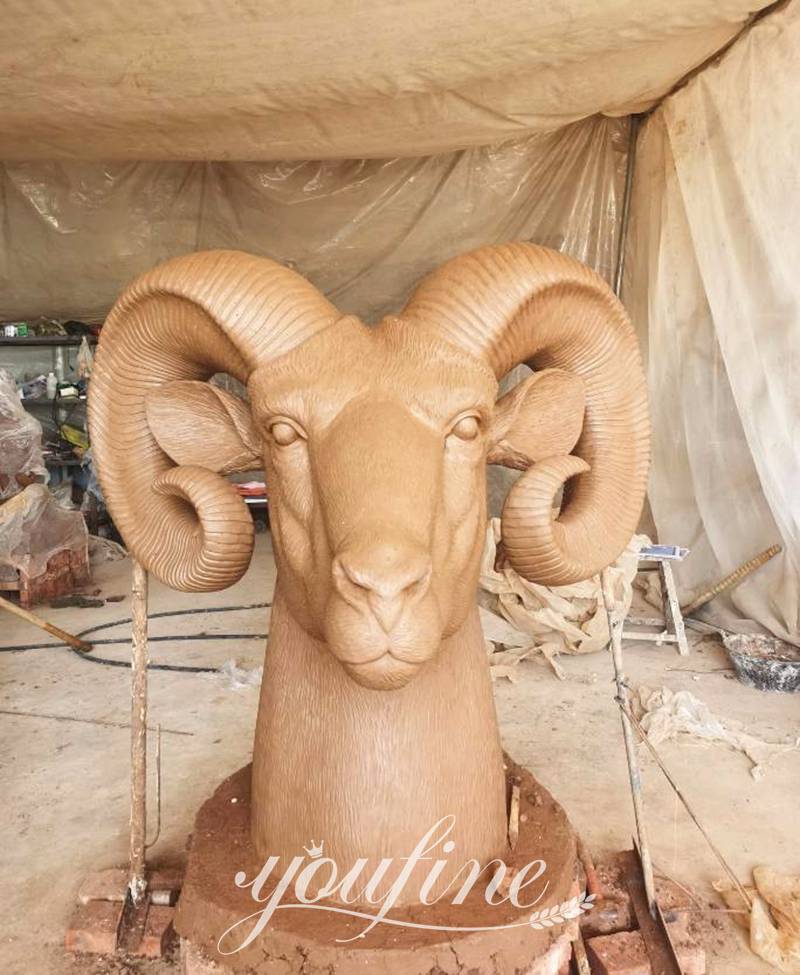 They have been in touch with painting since they were teenagers and then started to make clay models as assistants to the chief artist when they were young. They don't start making clay models until they're 30. Well, by the time the artists are 40 years old, they have become very good clay model experts and are able to stand on their own. Therefore, our clay model could always be closest to the characteristics of a real ram head.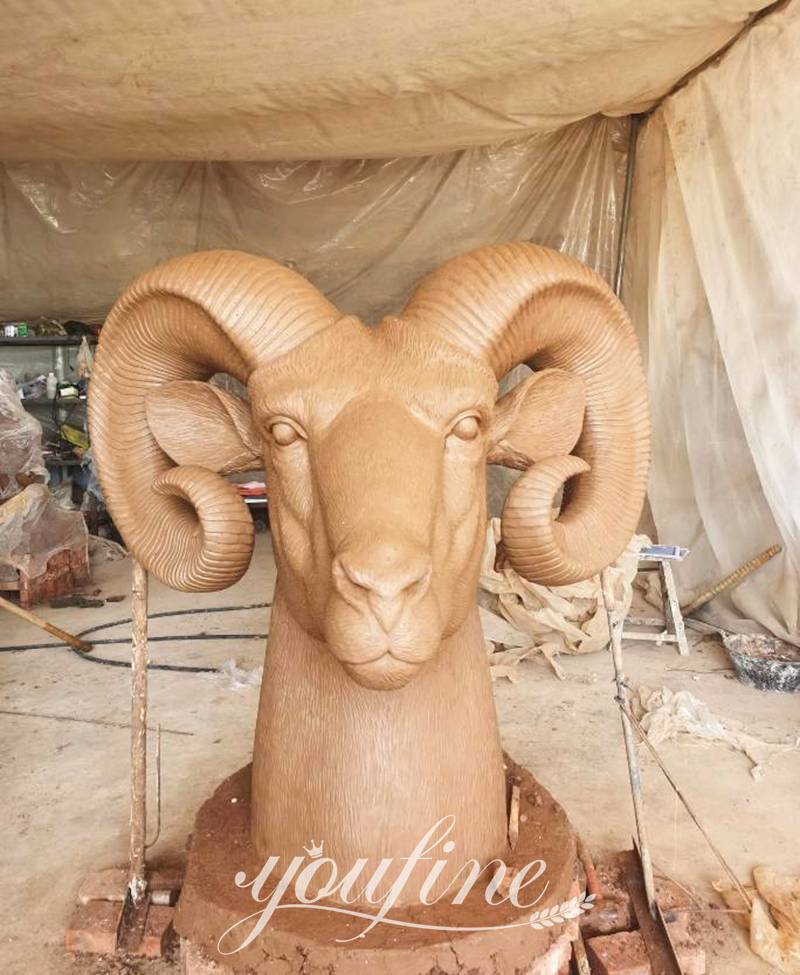 Professional Patina Technique:
YouFine artists use patina to color each bronze life-size sheep statue. And, this coloring method is a chemical coloring method. And, during the coloring process, our artists spray chemicals while heating. Because high temperatures could ensure the most perfect reaction between the chemical agent and the bronze surface. Of course, this method could ensure that the color of the bronze sculpture is more stable and natural.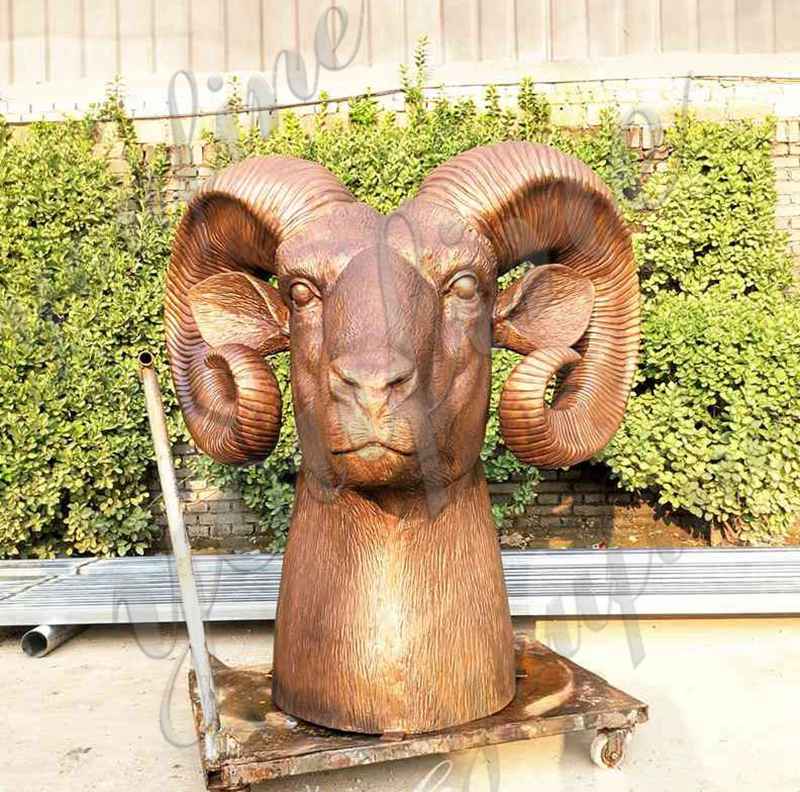 Also, our artists are very good at mixing different colors. So, any color you want, our artists could meet your requirements. Of course, YouFine artists are recognized experts in the industry when it comes to tinting techniques. Our artists could provide you with color customization ram head sculpture services and could realize any of your ideas.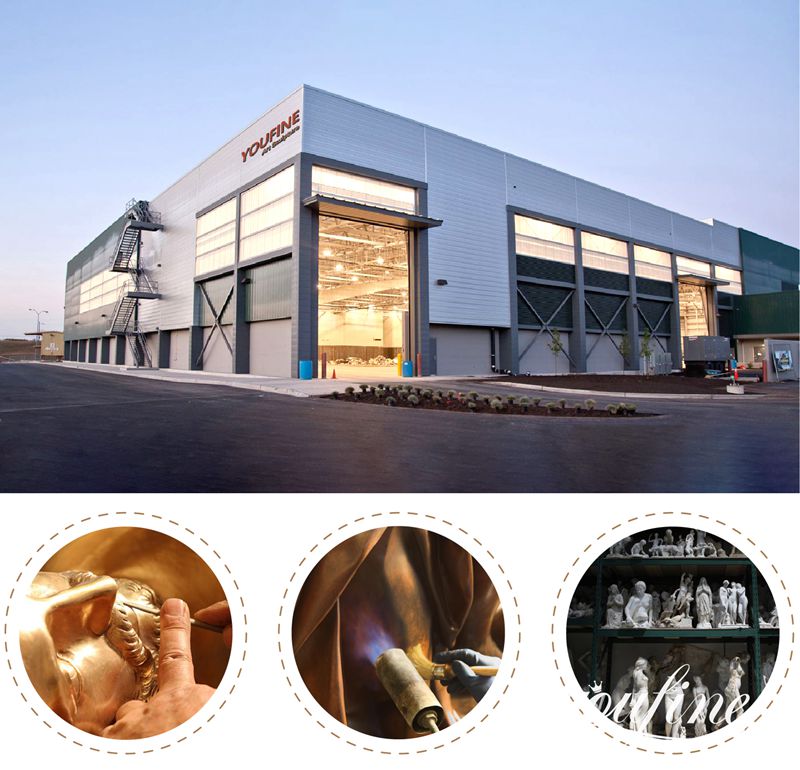 If you want a one-of-a-kind bronze sheep head statue please feel free to contact us. YouFine would provide you with the most professional sculpture shopping guidance and satisfactory service. We always insist on providing high-quality sculptures to our clients and strive to be our clients' friends and best business partners.