Introduction of Wild Boar Garden Statue
This bronze life-size wild boar garden statue is very cute. YouFine artists use professional skills to portray the image of wild boar to life. The image of the wild boar is very cute, although it has fangs, it also has the demeanor of the king. This wild boar sculpture is very realistic. YouFine artist portrays the power and majesty of wild boar. We could clearly feel the powerful image of the wild boar. This bronze pig gives full play to exquisite and meticulous casting craftsmanship. If you want this wild boar to guard the safety of your family, you must not miss this wild boar statue.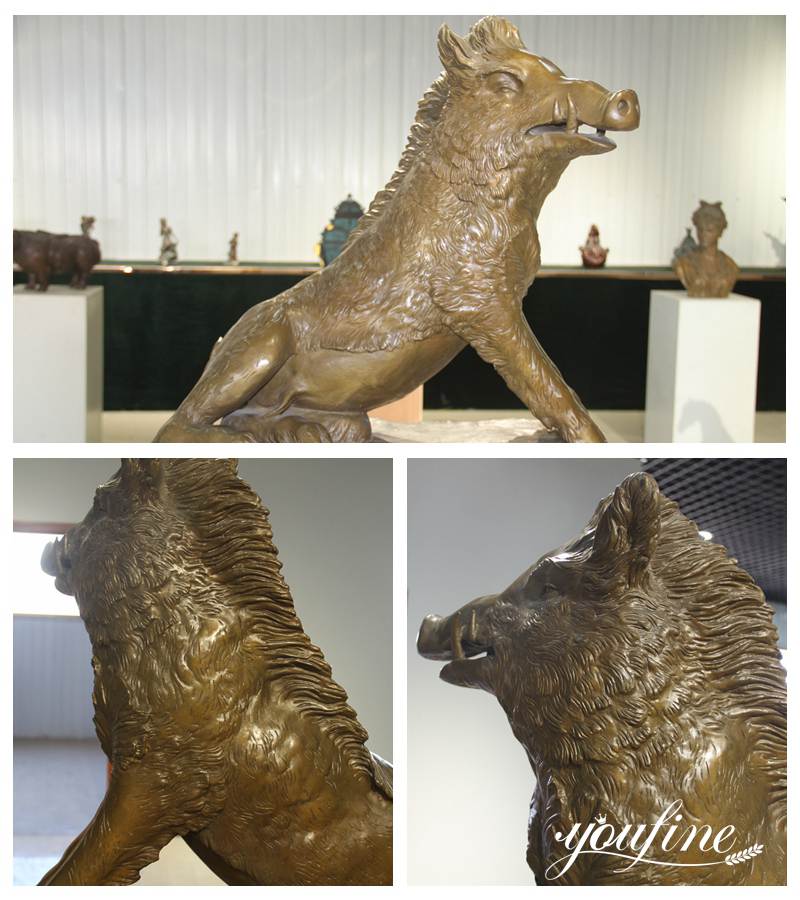 The Piglet Fountain in Florence
Florence is a city of art. As the birthplace of the Renaissance, the unique historical and cultural heritage endows Florence with a romantic temperament like a poet. The Little Pig Market is full of the fun of ordinary people in Florence. Although the Little Pig Market is called the Little Pig Fountain, the statues are not small. The bronze material has shaped the little pig into a rude wild boar. The trickle of water flowed from the wild boar's mouth, and it looked like the spring water was like saliva that the wild boar ran down because of its gluttony. So don't have some fun. The Little Pig Fountain is very popular among tourists. Legend has it that as long as you touch the pig's nose and put the coin into the pig's mouth, the coin would fall naturally. If the coin could fall into the well below, it means you could return to Florence again. As a result, the pig's nose is especially shining under the stroking of the tourists! This legend has the same effect as the Roman Trevi fountain.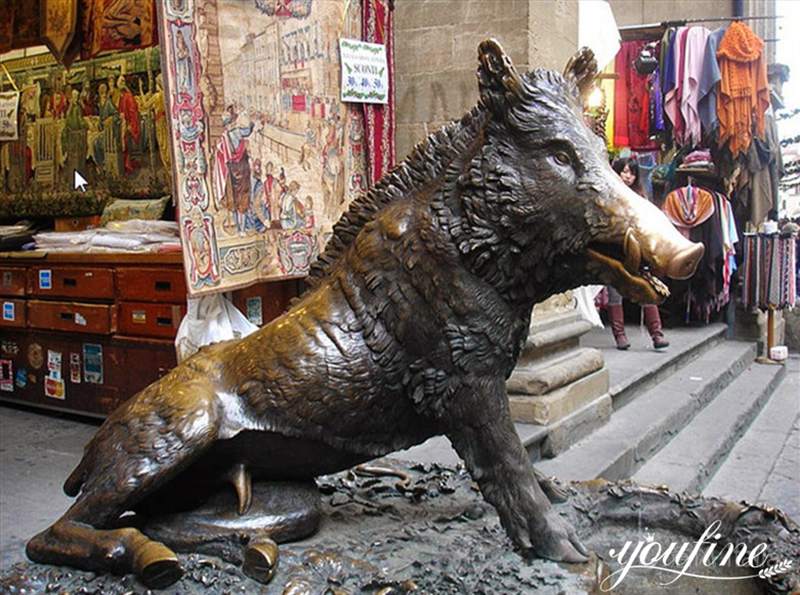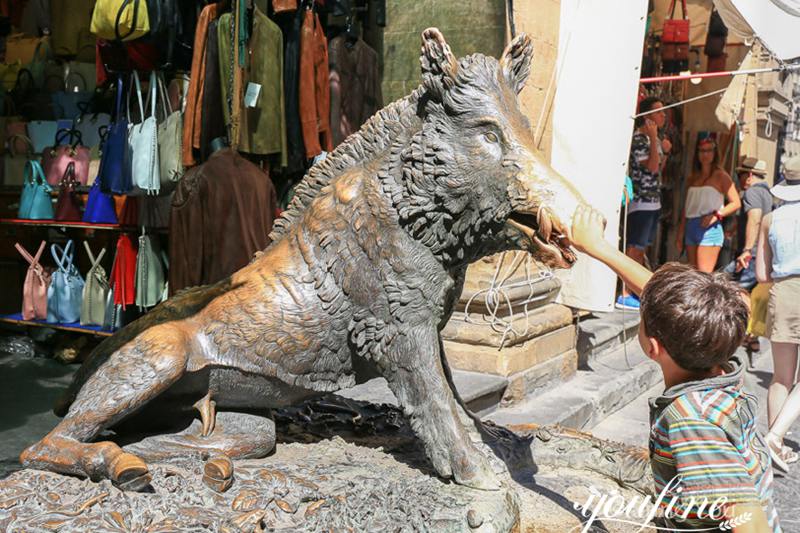 High-quality Wild Boar Sculptures
YouFine could cast all kinds of wild boar sculptures for you. Our artist has learned the casting process of animal sculptures since childhood, so he has mastered this skill proficiently. YouFine's artists use the traditional lost wax method to create a bison spirit. Therefore, YouFine could cast high-quality and exquisite wild boar garden statue for you.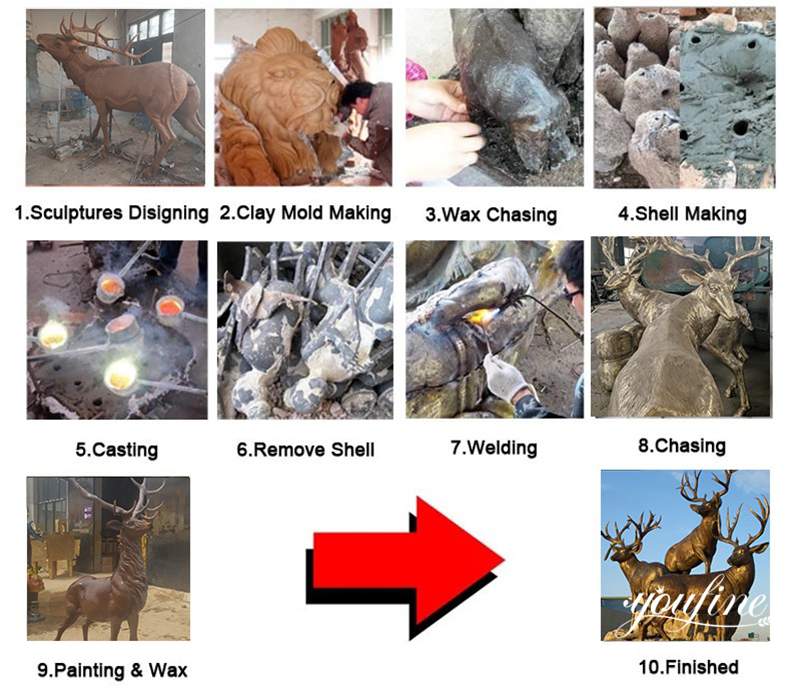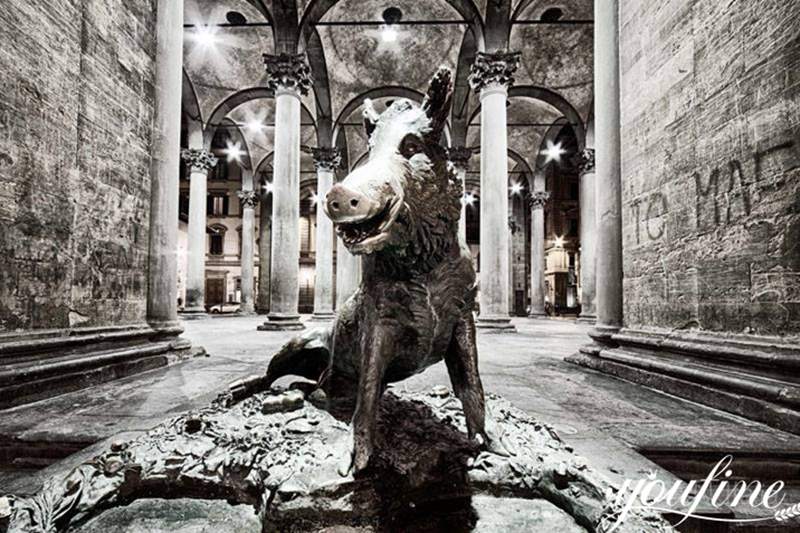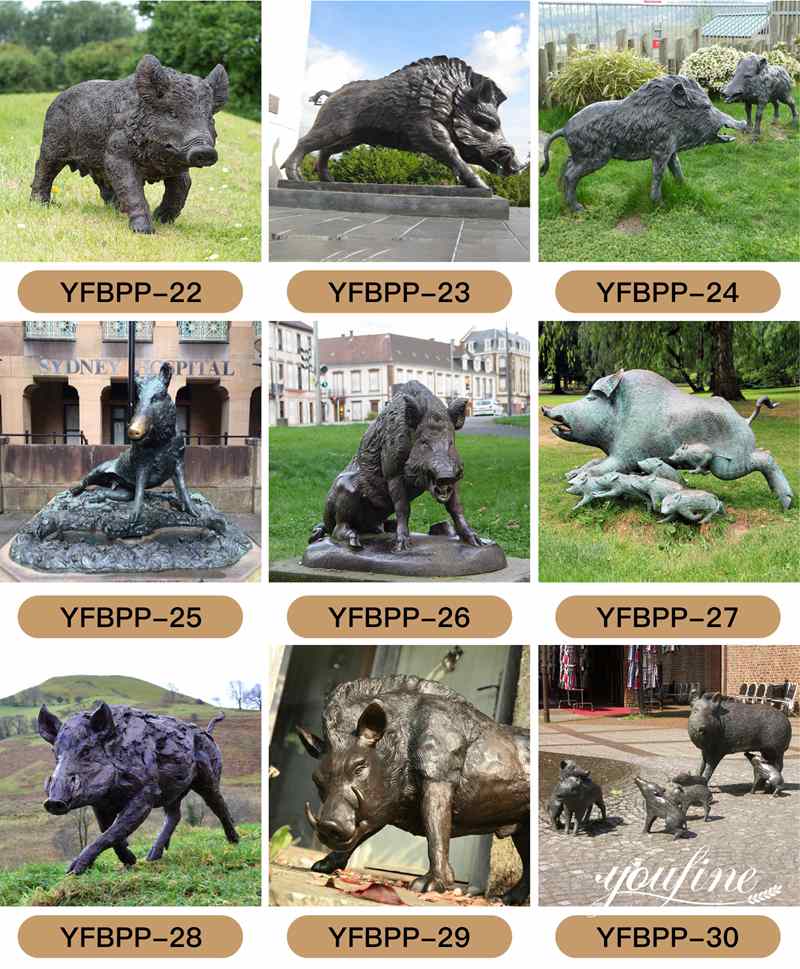 If you like the wild boar statue Florence and want this sculpture to bring you a steady stream of good luck. Then please contact us immediately. YouFine would provide you with affordable prices.