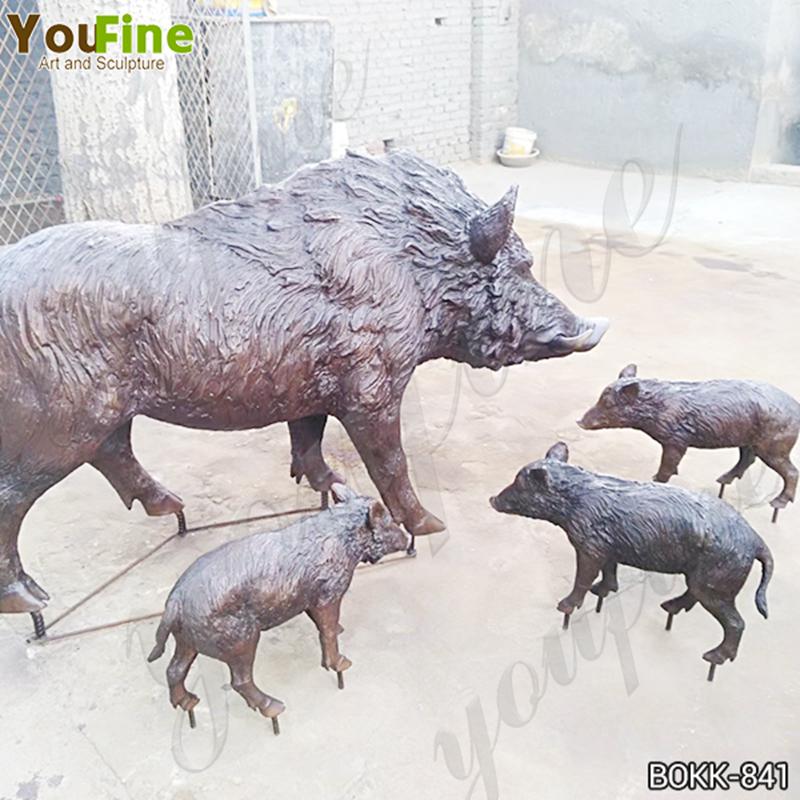 Introduction of Wild Boar Sculpture
This set of bronze wild boar sculptures is made of high-quality bronze casting. So we could see that the shape of the wild boar garden statue is very realistic, and it could be used for a long time. Especially YouFine sculptures contain extremely high copper content, so no matter how harsh the environment, they could resist and maintain their beauty for a long time. This family-style bronze wild boar sculpture is not to be missed.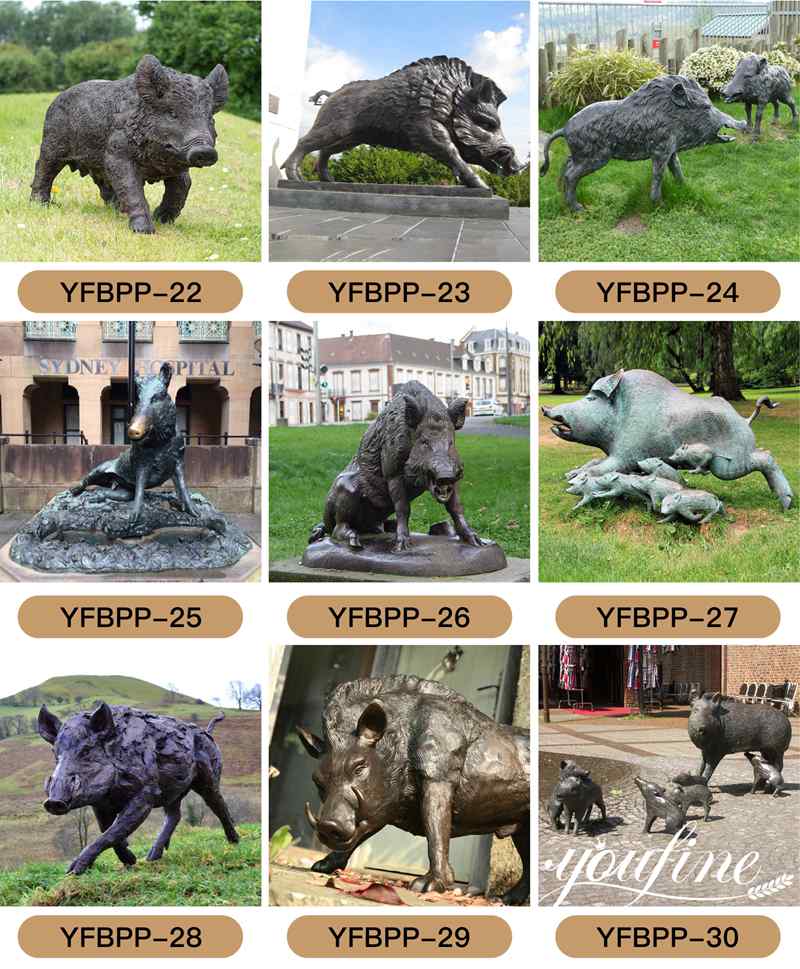 From Excellent Designers
YouFine has very good designers who have been engaged in animal sculpture design for decades. And our designers have a high degree of education and extensive knowledge. They not only often communicate and cooperate with famous designers in the world, but also often participate in various animal sculpture exhibitions. Therefore, YouFine could design a very realistic and beautiful bronze animal sculpture for you. The restoration of our sculptures is extremely high. Moreover, the designer could also provide you with high-definition design drawings and 3D designs. You could tell us your thoughts, and we would turn your thoughts into reality. So you would get a very satisfactory wild boar sculpture.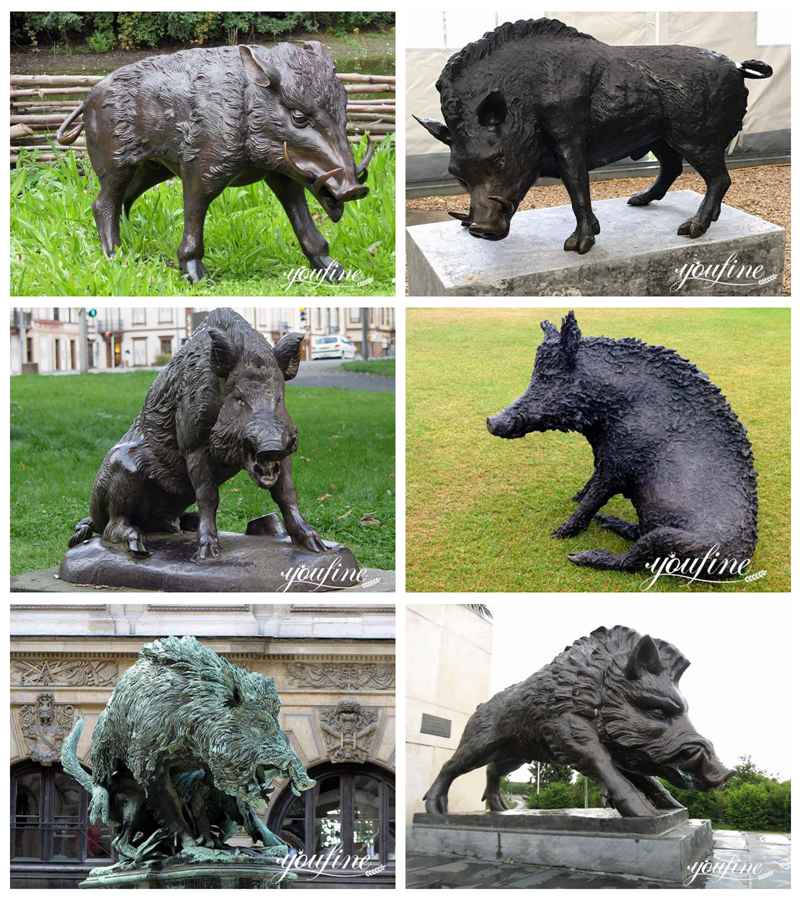 Using the Traditional Lost Wax Method
YouFine factory is located in the famous sculpture town, Quyang, Hebei. We have 39 years of experience in bronze casting. Therefore, you would undoubtedly get a sculpture full of authenticity. We have used the lost wax method for 3000 years, and the artists of YouFine have fully mastered these techniques. And we have made some improvements, especially YouFine uses silica sol technology. Therefore, there would be no white dots on the surface of YouFine large wild boar sculpture. So the bronze pig would maintain a longer-lasting beauty.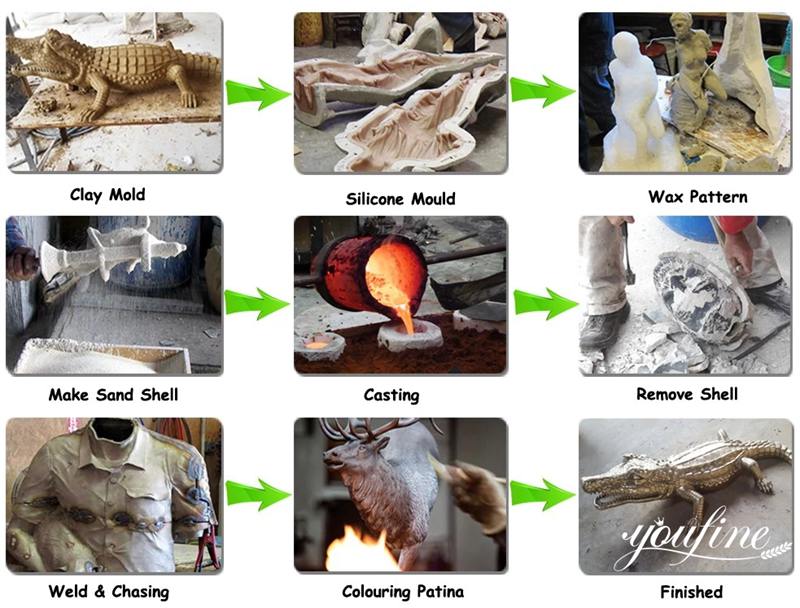 If you like this bronze boar sculpture, please contact YouFine immediately, you could send us an email. Our sales consultant would get back to you as soon as possible. YouFine would give you the most suitable price and the most satisfactory service.