Moose Statue Detail:
This bronze moose statue is very suitable for outdoor decoration for sale. Because the moose statue is very vivid. Whether their appearance or the folds of the skin of the life-size moose statue is displayed clearly. Their body lines are also very fluid and their hair is very real. We use the lost wax method to cast those details. The surface finish and precision of the sculpture cast by the lost wax method are very high.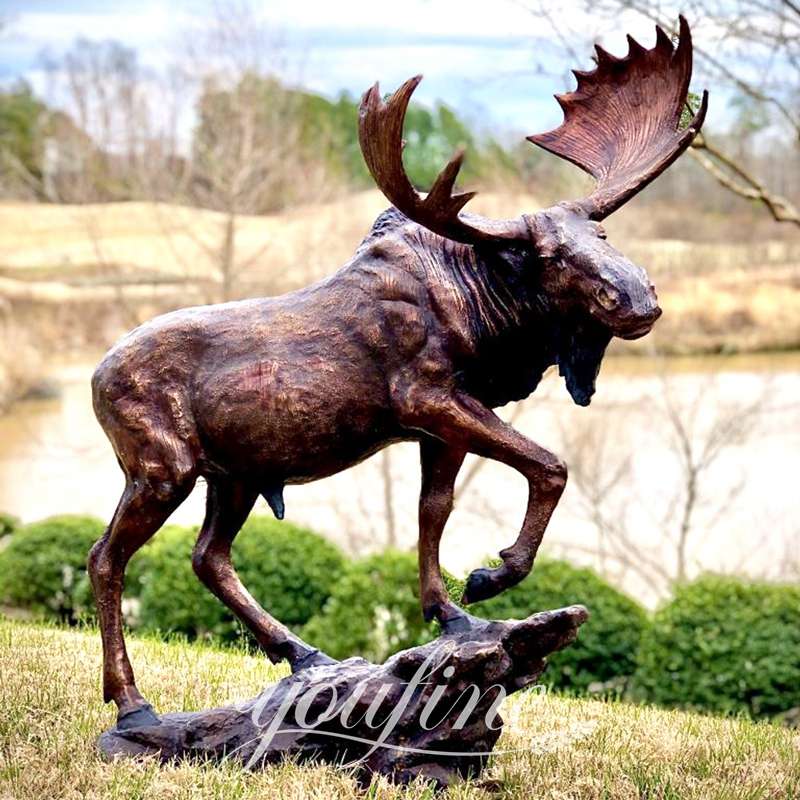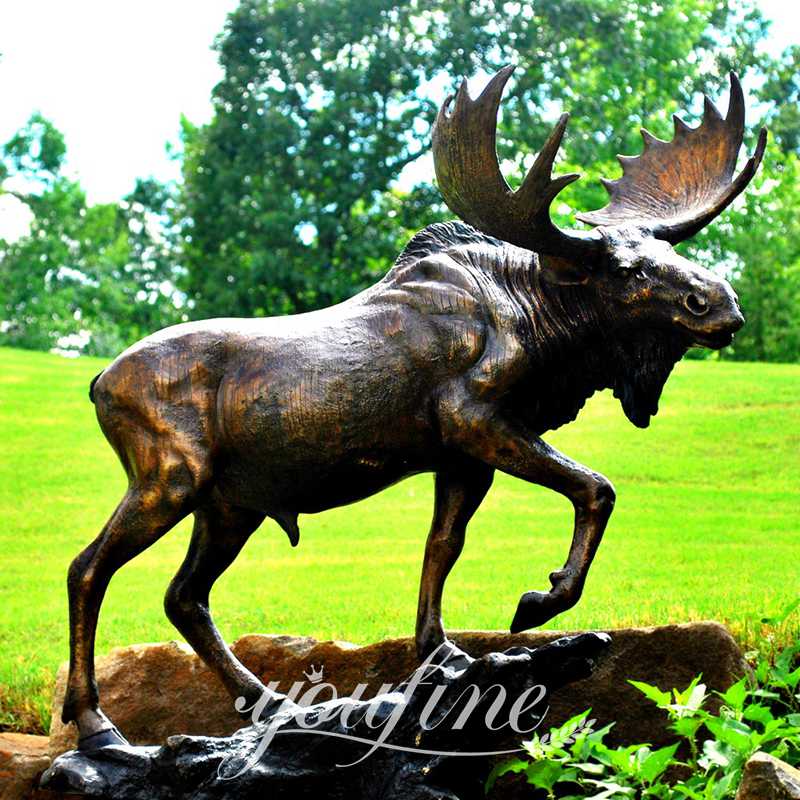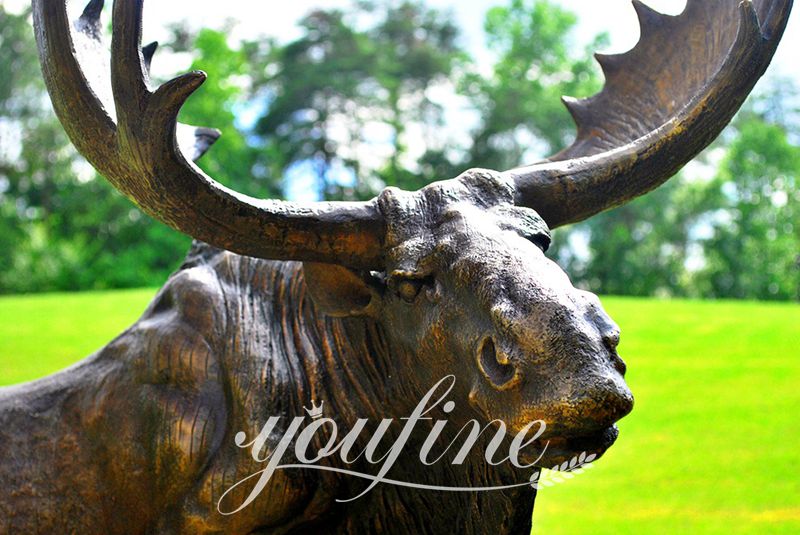 Detailed Silicon Rubber Mould:
In the production process of bronze sculpture, the role of the silicone mould could be said to be very important. Silicone is very soft and could withstand high temperatures. So using silicone as a mould could make the details of the sculpture very well. Using a silicone mould could show every detail of a moose, such as skin, hair, etc. What's more, Silicon has good fluidity and is easy to appear the realistic fine part.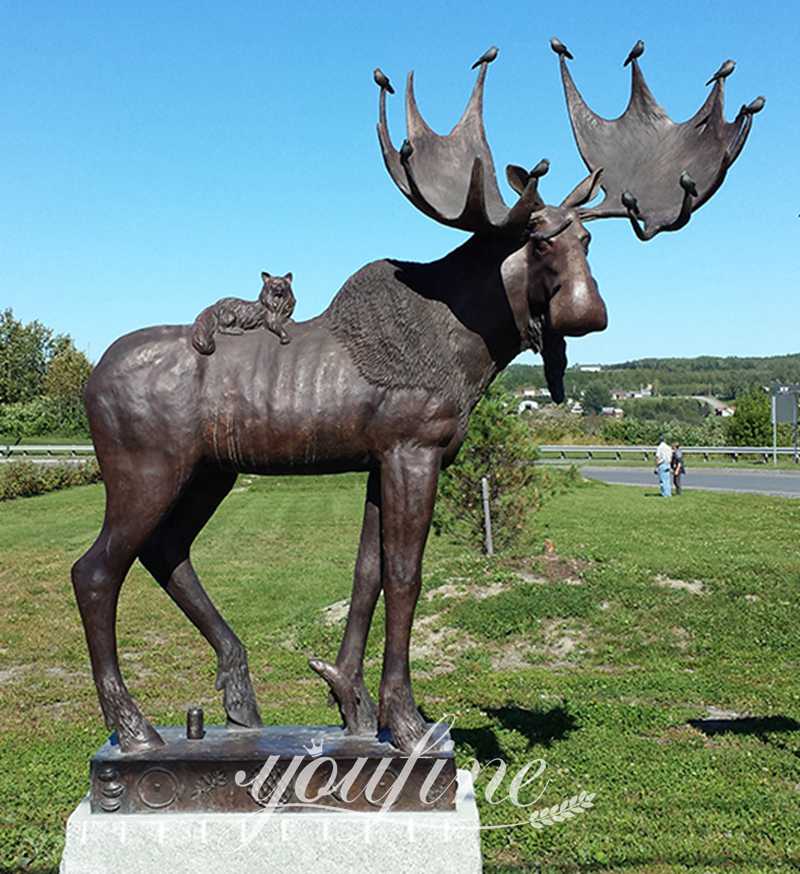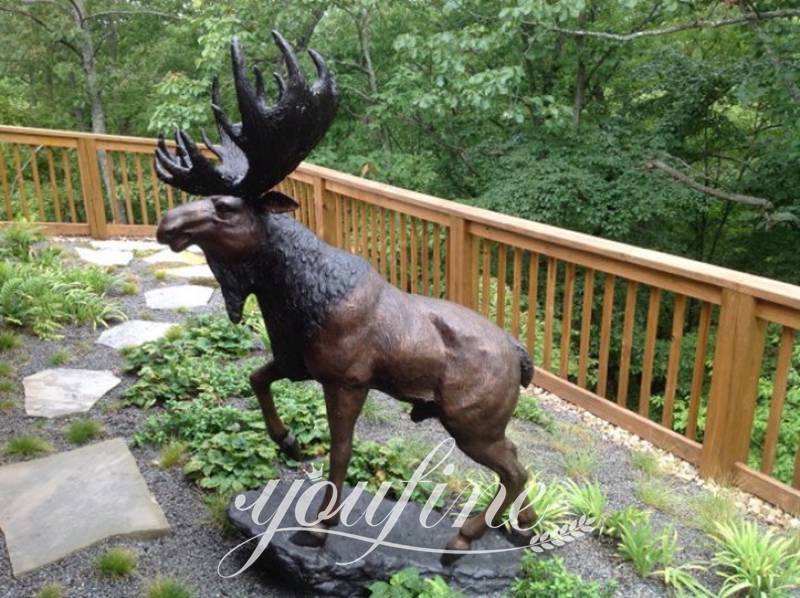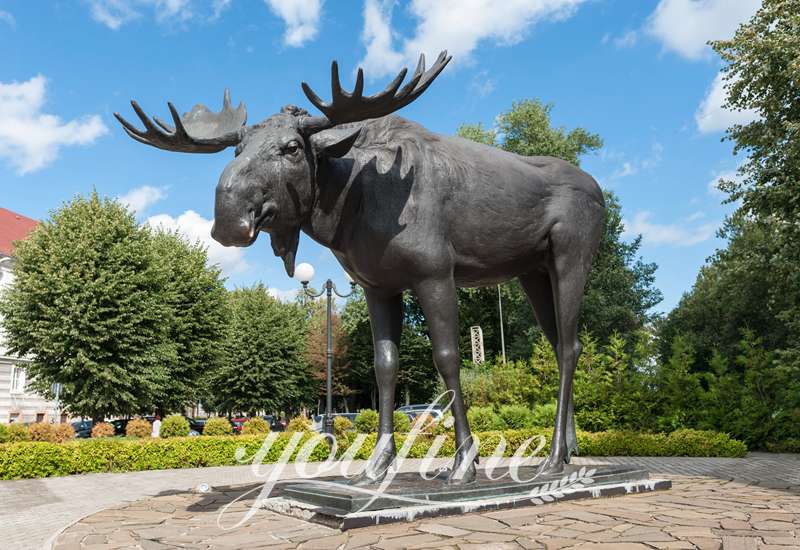 Easy Bronze Statue Maintenance:
Our bronze sculptures are coated with a protective layer after completion and generally require no maintenance. After the handicrafts are placed for too long, some dim phenomena would appear depending on the environment in which they are placed. Of course, our after-sales staff would clearly tell you how to maintain your bronze moose sculpture. First, you could gently wipe the dust off the surface of the sculpture with a clean cloth. Secondly, you could apply some wax water evenly on the surface of the sculpture, and after the wax water solidifies, your sculpture would be brighter and more new.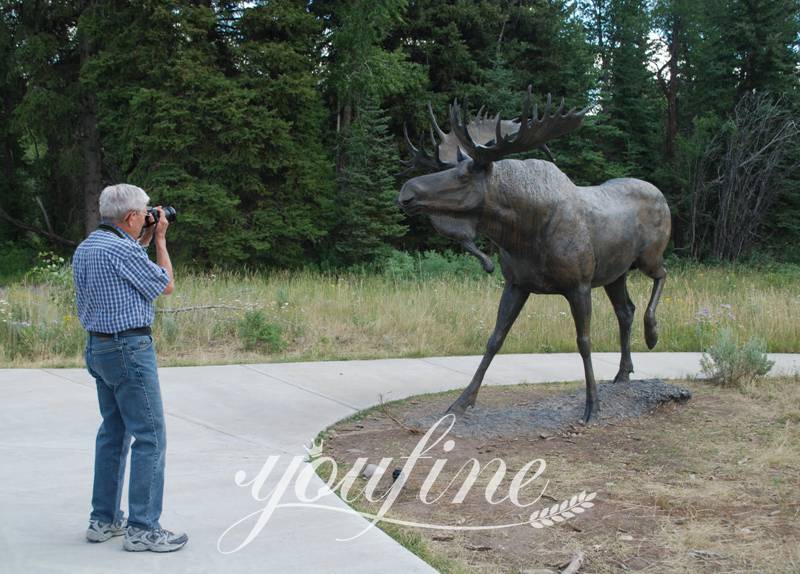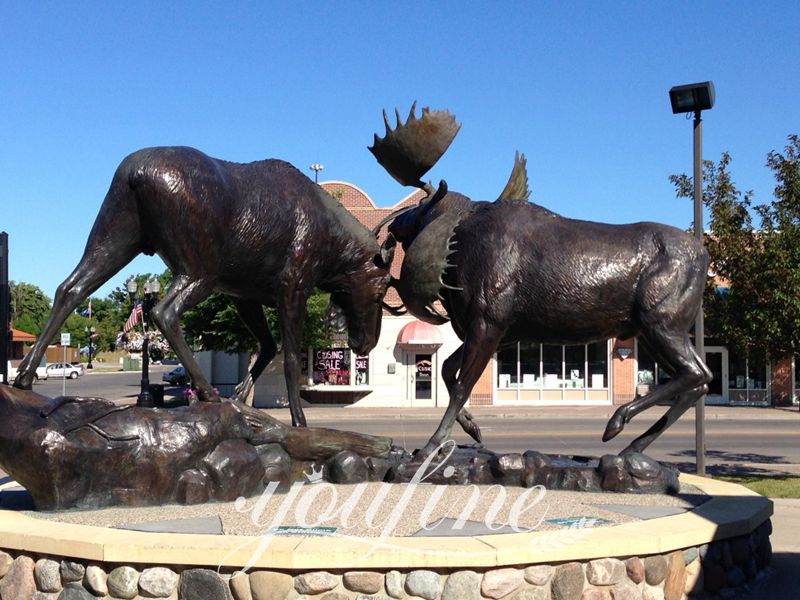 More Moose Statues to Select:
YouFine has specialized in bronze sculpture casting for decades. We have cast a lot of moose sculptures, and they are all very finely cast. So if you want to choose a moose sculpture, we could give you multiple choices. We could show you more moose statue cases. Different postures and moose statues are also attainable. More importantly, we could offer customized statues. You just send us a picture to cast the moose statue for sale. Our artists would give you a sculpture with a high degree of restoration that is unique to you.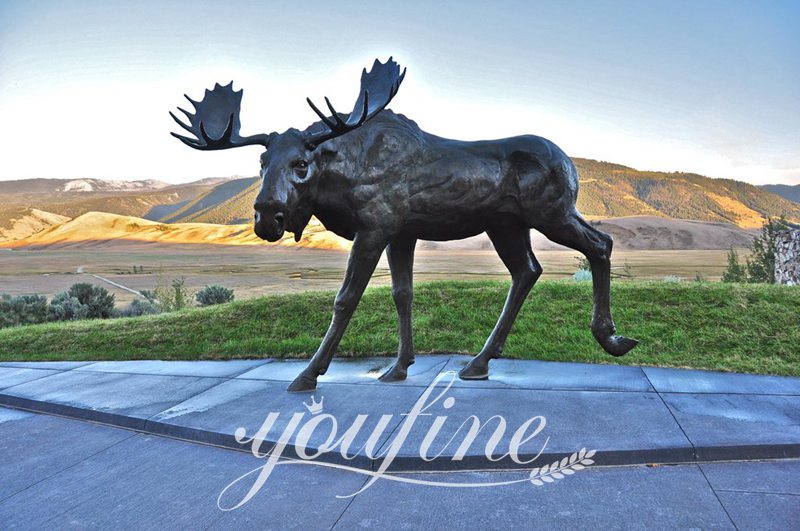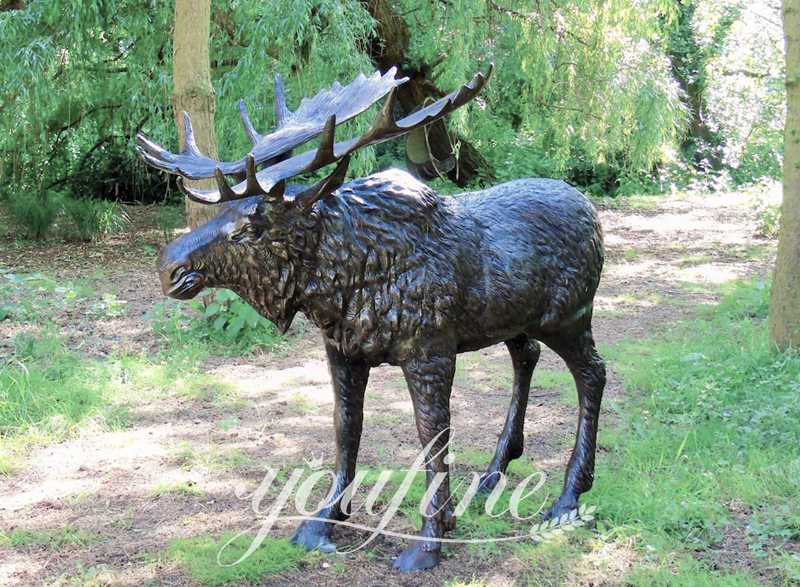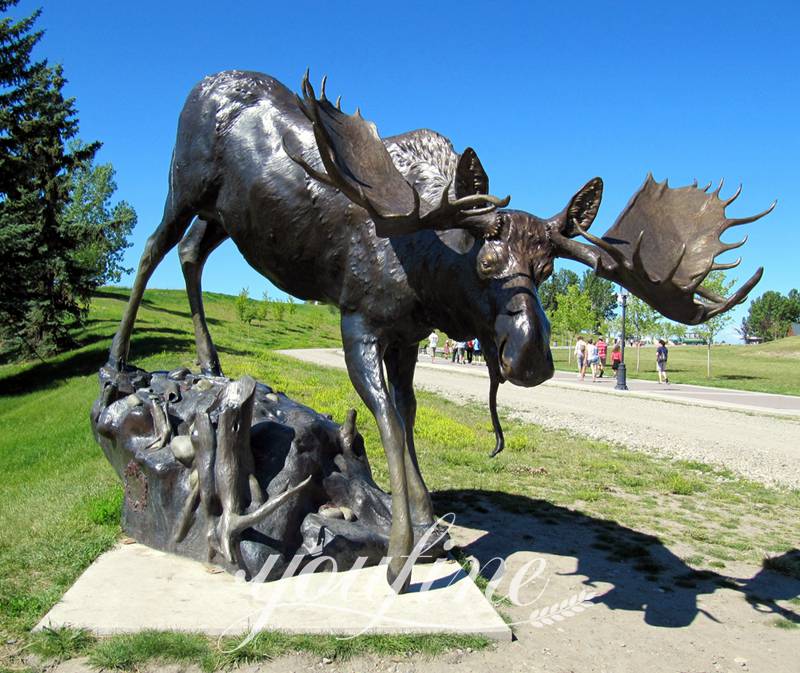 If you would like to get a first-class moose statue for sale, we would give you the perfect artwork. Just send us a message, and we would give you a reply as soon as possible.