Bronze Mermaid Statue Description:
YouFine bronze mermaid statue is very beautiful. Therefore, it has won the likes of many customers. This sculpture is composed of two beautiful mermaids. Their figures seem to be swimming freely. Especially these shells and seaweeds are like mermaids living in the huge ocean. I believe that when your park has this sculpture, it would be very beautiful.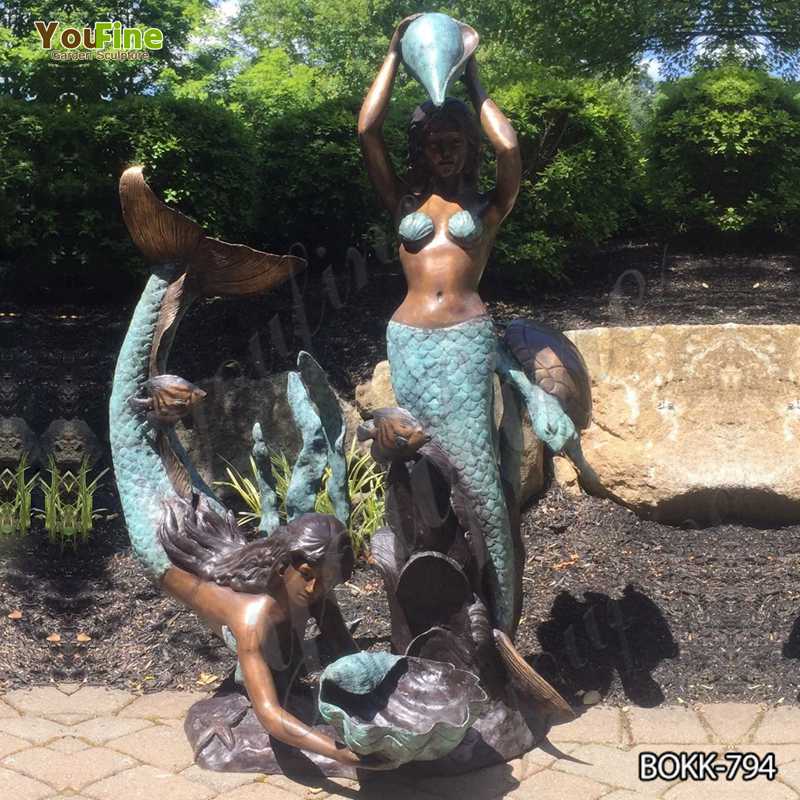 Different Mermaid Stories:
Western mermaids often appear on the Rhine River when the sky is dark and unclear. With her beautiful appearance and moving singing voice, she confuses the passing boatmen. Then the boatman would be distracted and lose direction, and finally, sink to the bottom of the river. Of course, the "Mermaid" in Andersen's fairy tales is the most popular.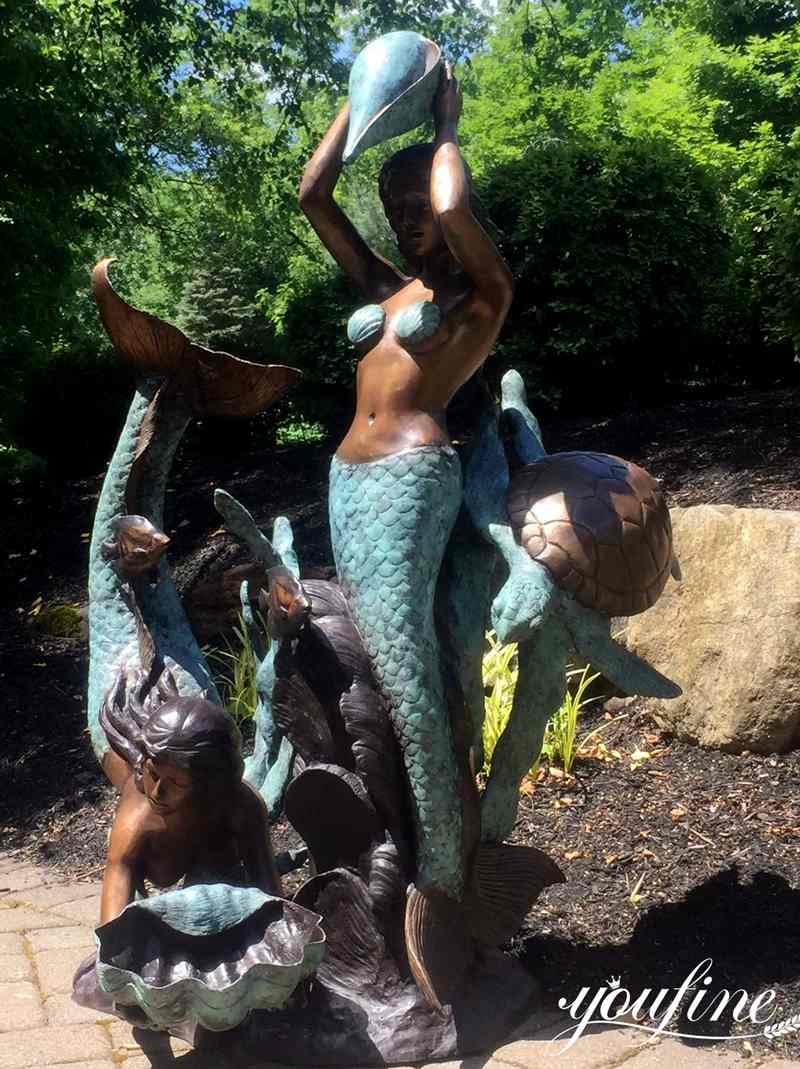 The image of the mermaid in Andersen's fairy tale "Daughter of the Sea" is the most well-known. The story of the Little Mermaid's sacrifice for love impressed readers all over the world. In 1912, the Danish sculptor Edward. Eriksson, based on Andersen's fairy tales and added his own imagination, used bronze to sculpt the statue of "Sea Girl" and placed it on the beach of Copenhagen Harbour Waterfront Park. The statue of the half-fish and half-man "Sea Girl" has become a symbol and pride of Denmark.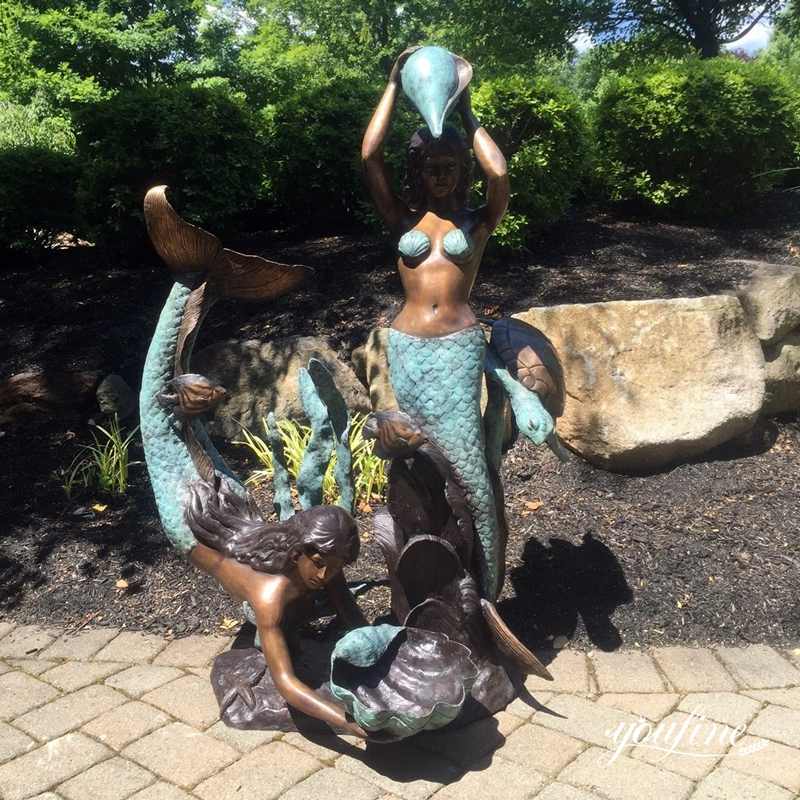 Similar to the mermaid, there is the half-bird, half-human sea monster Sailian in Greek mythology. She always appeared on the stormy sea, singing poignant and moving songs on the shore, bewildering sailors going back and forth on the sea. The boat they were driving involuntarily sailed to the reef on the shore, causing a shipwreck. The Greek hero Odysseus accepted the suggestion of the witch Circe while sailing through the waters. He asked the crew to plug their ears tightly to avoid hearing the confusing singing. But he himself wanted to listen to the singing once, so he tied his ears tightly to the mast, so as not to be deceived and go crazy.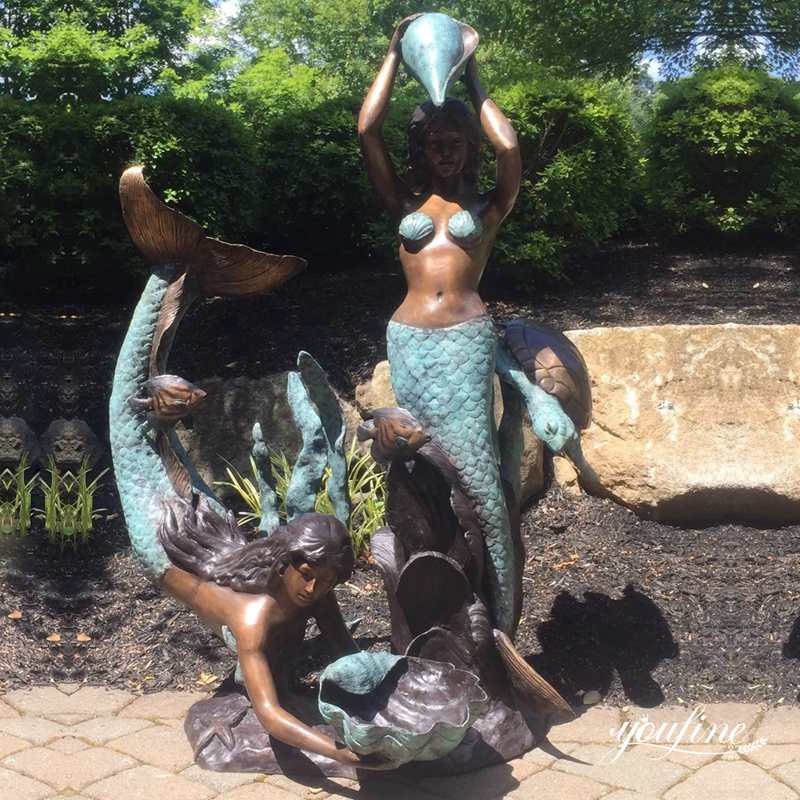 Different Mermaid Appearances:
In Western legends and fairy tales, the bronze mermaid statue is mostly female in the upper body and fish in the lower body. But in art, literature, or painting, as a metaphorical symbol. Interestingly, the mermaid sculpture that everyone is familiar with today has only one tail fin on the lower body. However, in ancient Western paintings or bi-decorations, many mermaids have two tail fins, perhaps because they are more convenient for the symmetry of the picture.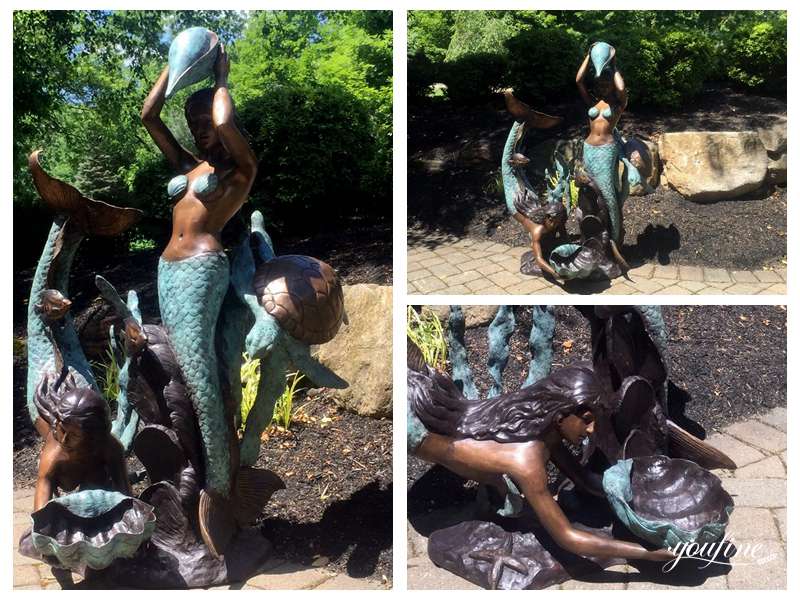 The Meaning of Mermaid:
In Warsaw, the capital of Poland, the mermaid is a local symbol, and the mermaid is also the patron saint of Warsaw. Since the 16th century, the mermaid has appeared on the coat of arms of Warsaw, and many things related to the mermaid could be seen in the city. There is a bronze mermaid statue in Warsaw's Old Town Square.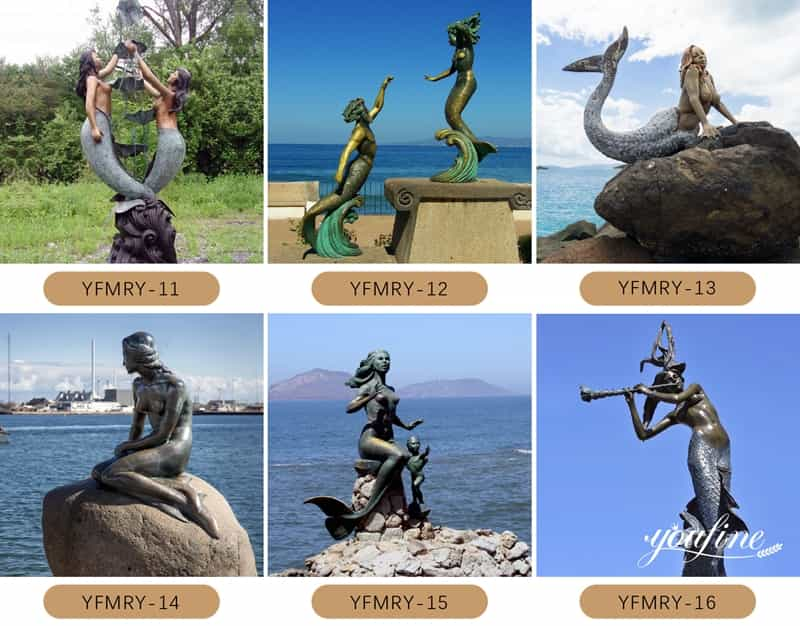 If you like this bronze mermaid statue, please contact us immediately.