Bronze mermaid coffee table detail:
The mermaid image made into a bronze coffee table is a very innovative design. We focus on capturing every detail when making the sculpture. Each painting deserves to be considered a work of art. Of course, we can also adjust the details according to your customization. Not only the body but also the hair and eyes look lifelike.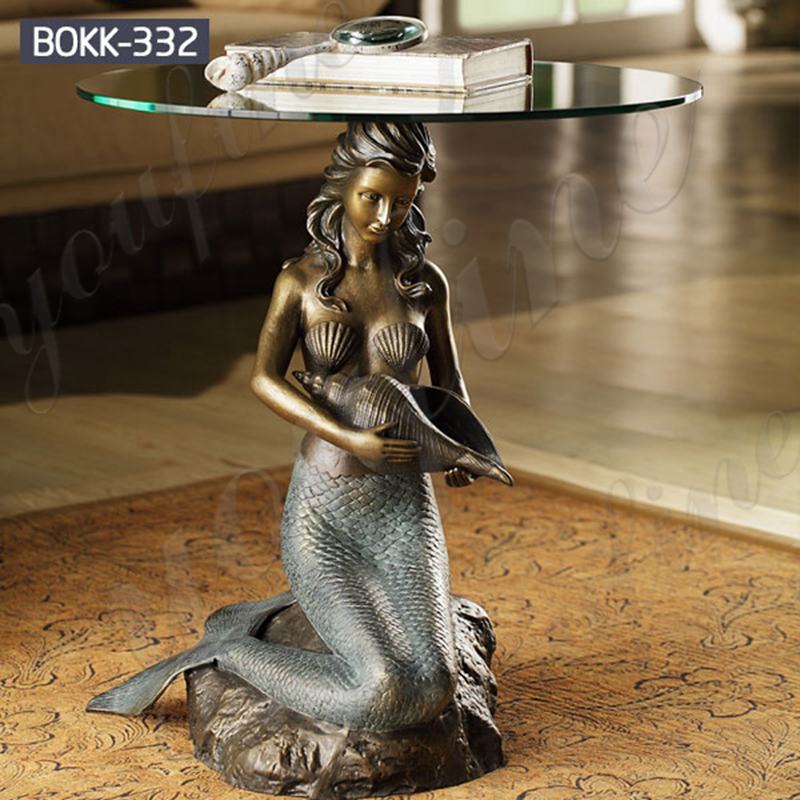 Clay mold making:
We choose the top clay sculptor to make it so that every detail is perfect. The lifelike bronze mermaid statue has been our most classic and best-selling bronze statue. Over the years, our bronze sculptors have specialized in making different bronze statues and have rich experience in casting bronze statues. Our mermaid statues are made with traditional craftsmanship but without a lack of exquisite beauty.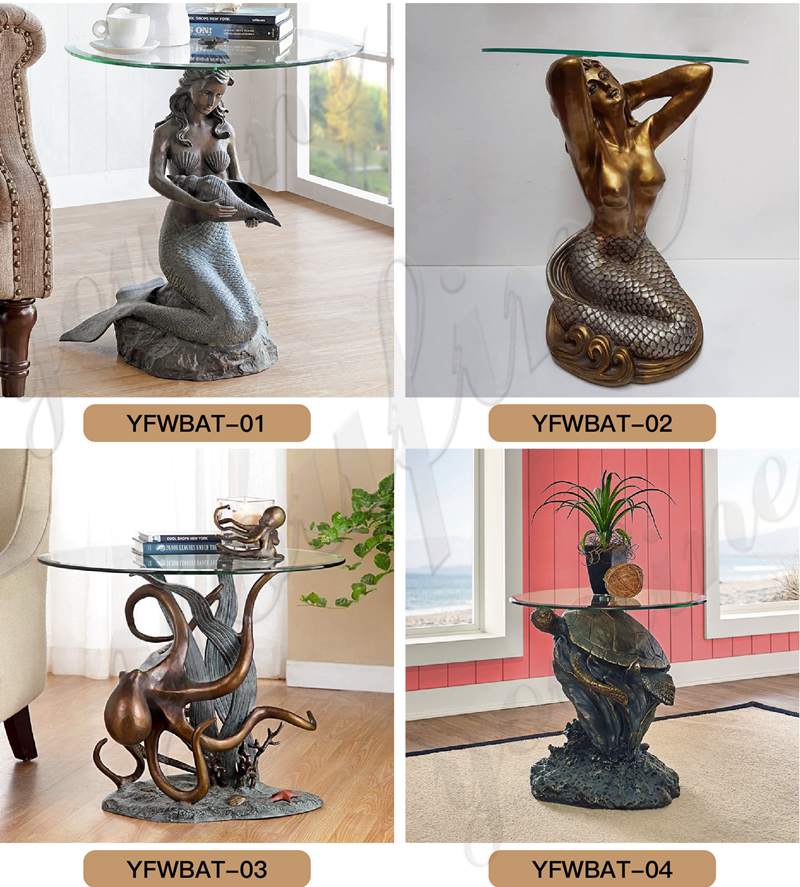 Bronze coffee table casting process:
You Fine Sculpture is a factory specializing in bronze sculpture. All 33 processes of the bronze statue casting pairs are supervised by dedicated personnel. We are brave to innovate and pursue excellence. A strong customer-centered attitude. We are always at the forefront of the booming bronze sculpture industry. We can provide you with a range of sculptures.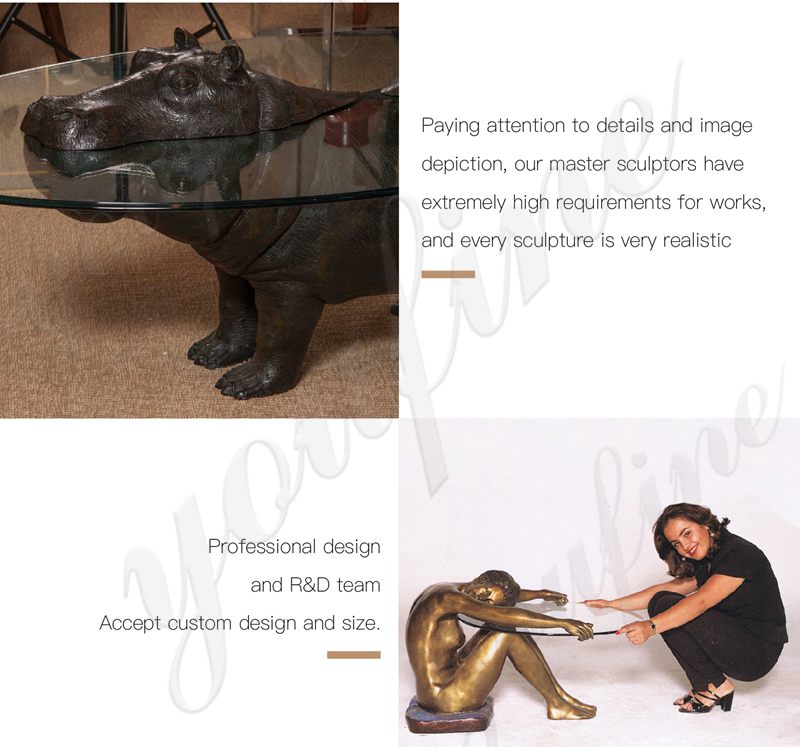 Choice of patina colors:
We have a variety of styles of mermaids for you to choose from. They can also be chemically tinted by a dedicated master patina artist. Whether it's a vintage color or a raw bronze color, it can be achieved for you. You can order our existing models directly or you can give us the model you want and we can customize it for you. As for the size of the mermaid statue, we also accept any size customization.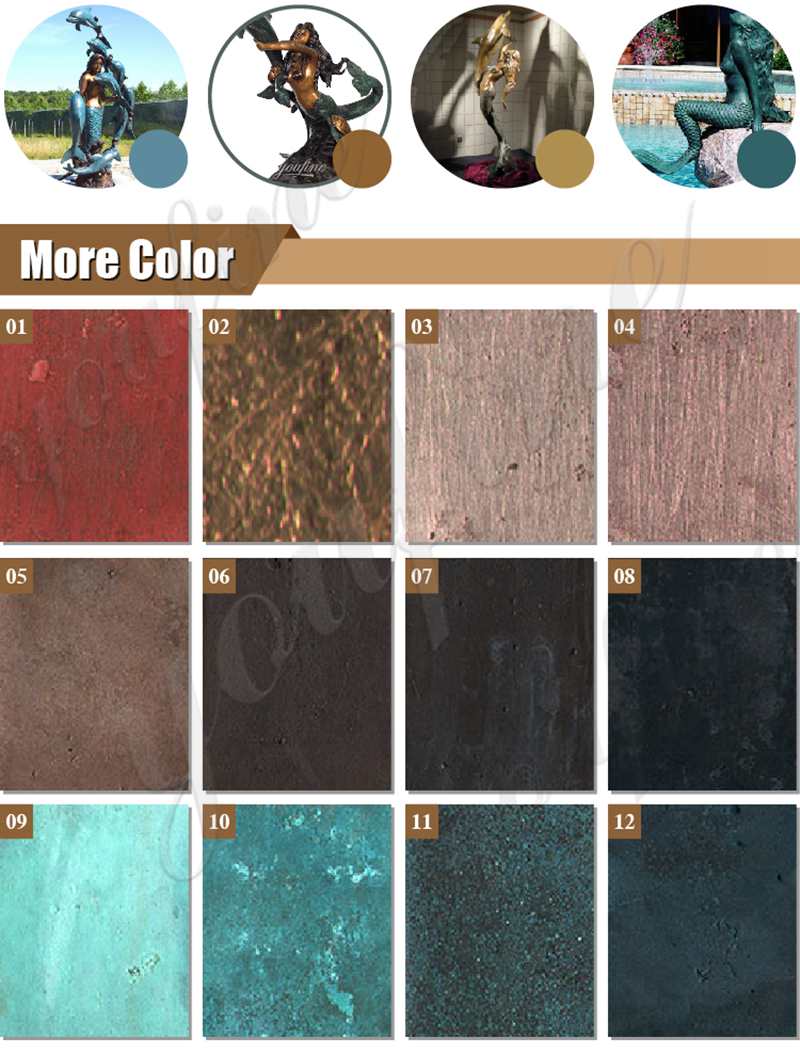 We also have other materials, such as marble sculpture, stainless steel sculpture, iron products, etc. We can almost solve some of your troubles.