Praying Hands Statue Detail:
At 60 feet tall and weighing 30 tons, this amazing bronze statue of a praying hand is the largest bronze sculpture in the world. The sculpture depicts a hand clasped together as he appears to pray to God. The hands were originally known as the "Healing Hands" and are located in front of Oral Roberts' "City of Faith. The statue was subsequently handed over to the entrance of Oral Roberts University.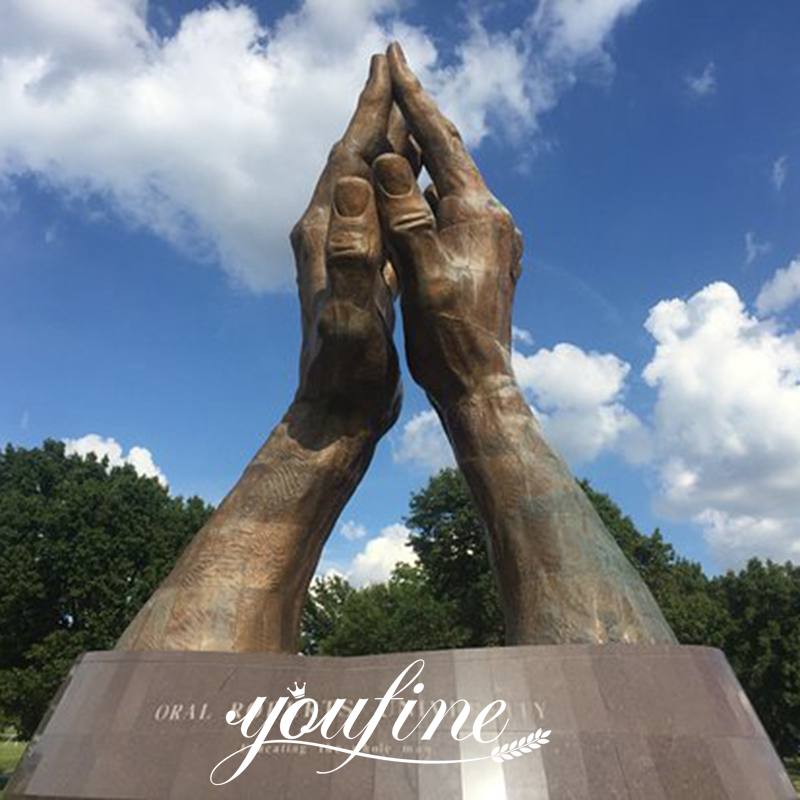 Design Introduction :
The original design of the praying hand came from a pen drawing. It is a pen drawing by the German printmaker, painter, and theorist Albrecht Dürer. The Praying Hand is also known as a study of the Apostolic Hand. The design of this drawing is a close-up of two male hands clasped together in prayer.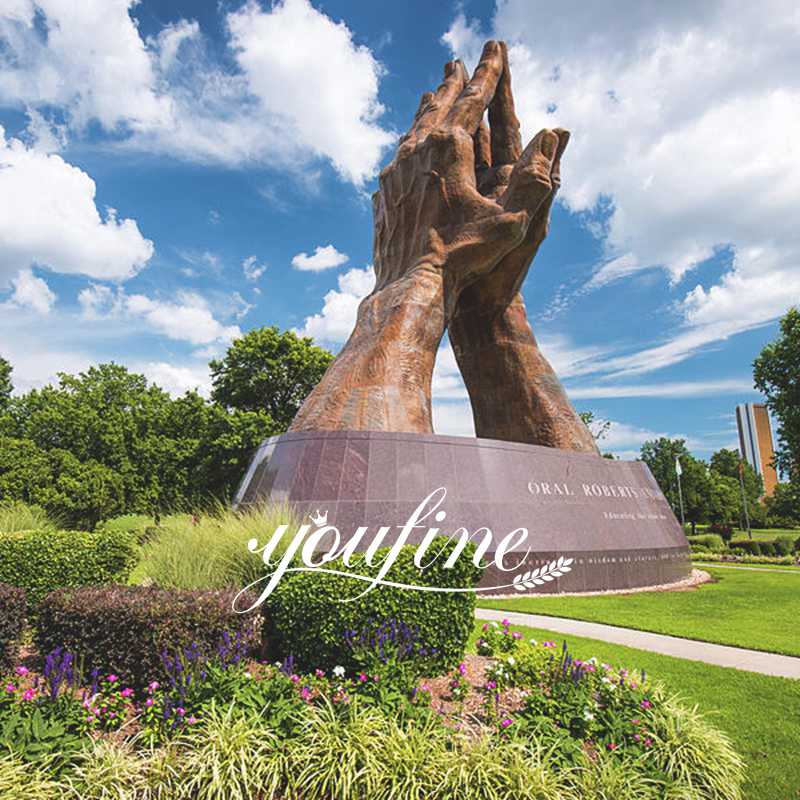 Praying Hands Statue Custom Sizes:
This large bronze statue of praying hands can be on a lawn, outdoor plaza, square, or garden. It is sure to be a monumental sculpture of great ornamental significance and value. The unique design of the statue will attract people's attention. The huge hand will make people pray in front of the statue. Of course, if you like the design of this sculpture, YouFine can customize the size for you. For example, a two-meter or five-meter tall sculpture is very suitable for placing in an outdoor garden or square.
Why Choose YouFine?
You Fine is a professional bronze sculpture foundry. Therefore, we have a very complete team to produce all the bronze sculptures. First of all, we have a professional clay mold studio to make 1:1 clay mold sculptures. Secondly, we have experienced sculptors to complete the casting of this bronze statue of praying hands. Their decades of sculpting experience can provide you with the best quality statue design. Finally, we have a professional QC team to check the production process of the statue regularly and strictly control the production of the sculpture.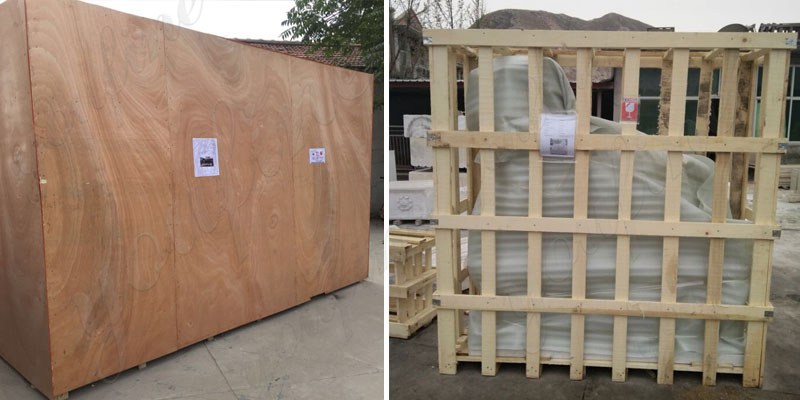 Therefore, a professional factory and a complete team will do their best in quality control. Our prayer hand statue can be a good choice for outdoor lawn or garden decoration. If you like it, please feel free to contact YouFine.