Introduction of bronze angel sculptures:
This angel sculpture holds a torch in its hand like it brings fire and hopes to the world. The angel sculpture is becoming more and more popular because people are starting to like to put it on their roofs. This will give the house a gorgeous look. However, some people also choose to place the bronze angel sculpture in a square and the overall ambiance goes back to the last century. A product is only as good as the people who buy it like it. If you like it, please contact us.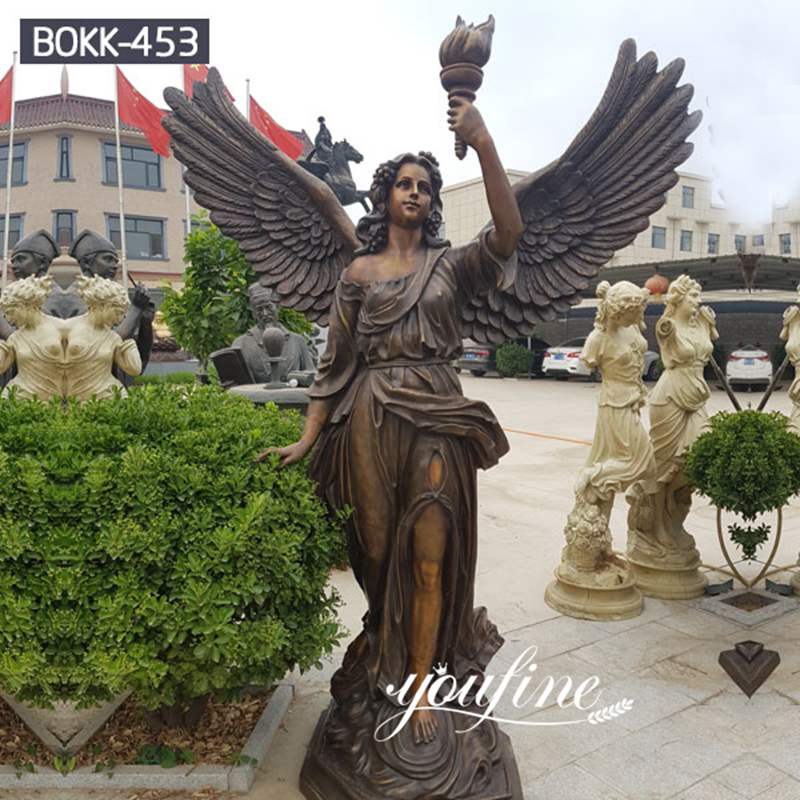 YouFine high-quality sculptures:
Our bronze angel sculpture has this beautiful sculpture in A-grade bronze material that can be placed outdoors for a long time. It is made of high-quality bronze material and will look great wherever it is placed. That's what makes it worth buying. for more than 30 years, our bronze factory has been directly continuing the traditional lost wax method process. Thanks to our experience and skill, the sculptors have always delivered stunning bronze sculptures. As a result, we are proud to say that our bronze angel sculptures are of very high quality and very well priced.
bronze angel sculptures application places:
YouFine's products are available all over the world. All of our bronze angel sculptures are hand-carve by our workers. Today, our bronze sculptures are delivere to schools, homes, restaurants, municipalities, parks, libraries, resorts, and hotels all over the country. Parks, zoos, and tourist attractions are also a good choices. If you want to choose a sacred bronze sculpture for a certain place, it will be no problem to choose us as your partner.
Contact us anytime:
If you like our products, don't hesitate to contact us online or send us an email. Our sales are more than happy to help you with all your questions. If you are buying a product from overseas for the first time, we will also be very patient in explaining it to you. So don't hesitate to contact us.