Dolphin Statue Introduction:
YouFine's large bronze dolphin statue is not only realistic but also full of cute poses. Especially the whole shape of the dolphin is bulging like it is inflated. Their poses are very eye-catching. When you place this sculpture by the sea, it would definitely increase the number of tourists. YouFine believes that wherever this sculpture is placed, people would love it. Moreover, the outdoor dolphin statue's naive looks don't just make us smile.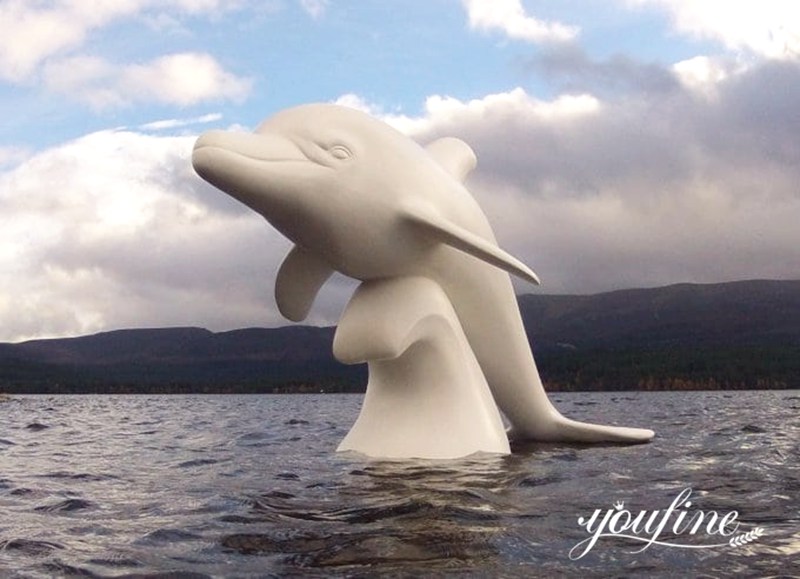 YouFine Traditional Lost Wax Method:
YouFine casts bronze dolphin sculptures using the traditional lost wax method. We all know that China has a history of casting bronze sculptures for 5,000 years. The artists in our factory are the successors of the traditional lost wax method. There is no doubt that YouFine artists have long mastered the technique of casting. Furthermore, our artists have improved this method. In the process, our artists used the silica sol technique.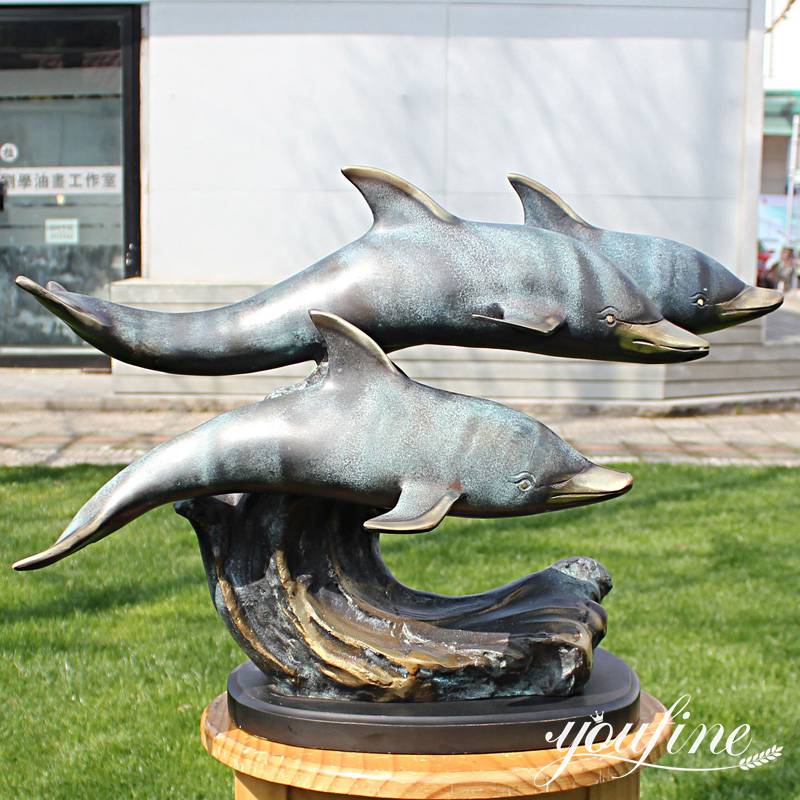 Therefore, there would be no white spots on the surface of our dolphin sculptures. Especially after long-term use, our sculptures would not deform or crack. Of course, generally speaking, this dolphin sculpture would be placed on the seaside or where there is water. Therefore, our artists pay great attention to the corrosion resistance of the sculpture. Therefore, YouFine's bronze dolphin sculptures have a long lifespan. And, our outdoor dolphin statues also stay beautiful for a long time.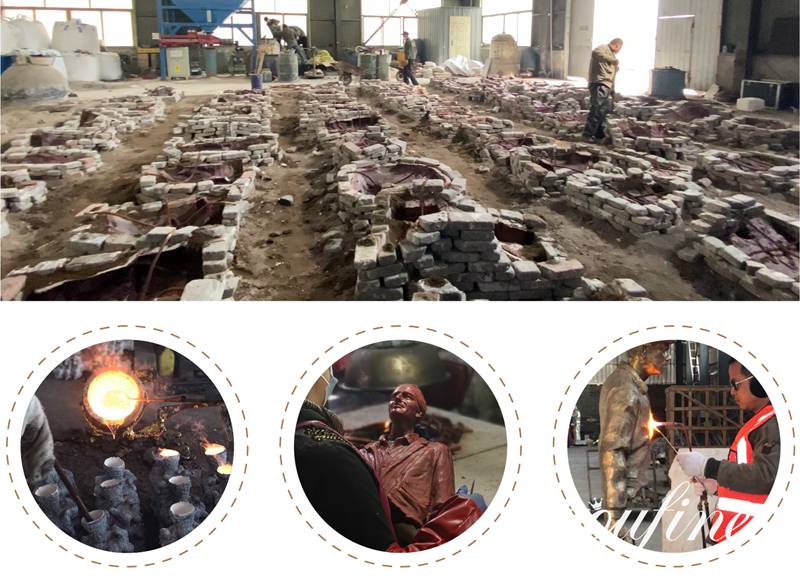 There is A Nice Clay Model:
YouFine has cast many large-scale bronze dolphin sculptures for clients around the world. Then we believe that you would be able to cast an exquisite dolphin sculpture for you. Moreover, we all know that a perfect bronze dolphin sculpture must have an exquisite clay model. Therefore, our clay model artists have studied many dolphin profiles. They carve clay models very seriously.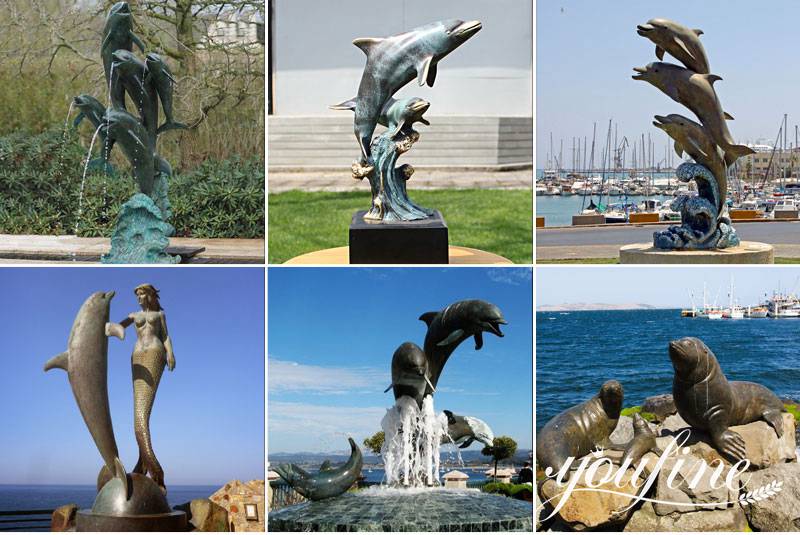 So you could clearly see that our dolphin sculptures are very delicate and realistic. Especially, after the clay model is completed, our artist would modify the details according to the client's request. There is no doubt that our customers are very satisfied with our clay models. Especially many clients compliment our artist's hands are Jesus kissed. Of course, our factory also has many clay models of dolphin sculptures. So you cast a bronze dolphin sculpture in our factory. Our clay models would be free for you to use. This would save you thousands of dollars in clay model fees.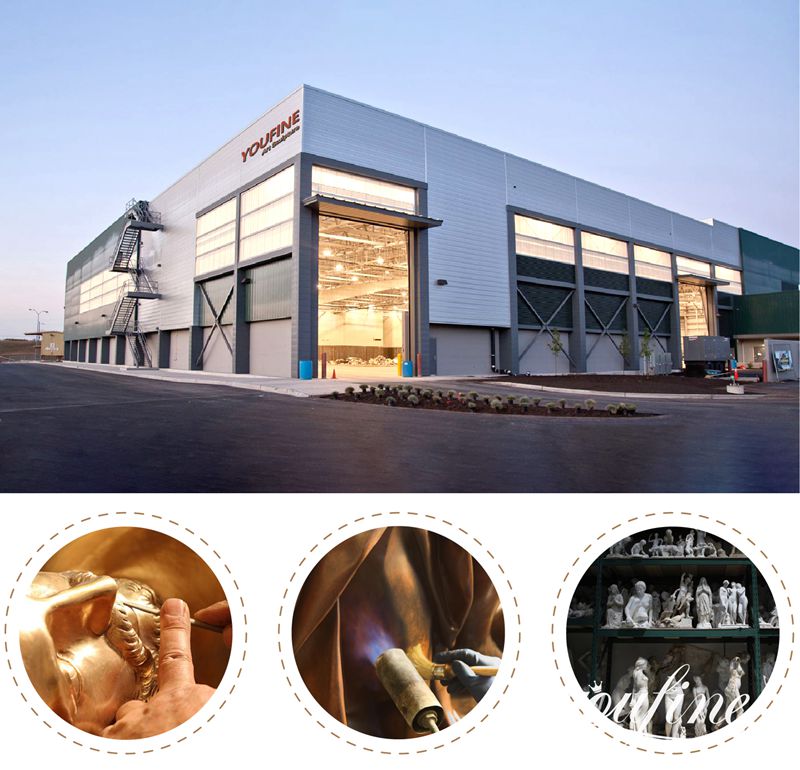 If you want a large dolphin sculpture, please contact us today. YouFine artists pay great attention to the quality of bronze sculptures. Especially our artists always insist on their pursuit. Without a doubt, you would get an attractive large dolphin sculpture. And this outdoor dolphin statue would also become a landmark tourist check-in holy place.