1.Introduction of this bronze dolphin fountain sculpture:
Our bronze dolphin fountain sculpture is made up of several small dolphins. The water of this fountain is sprayed out with a swollen mouth of the dolphin. This brozne fountain is ideal for outdoor gardens and any public spaces. Because the quality of all our sculpture products are guaranteed and could be placed in any outdoor use for many years.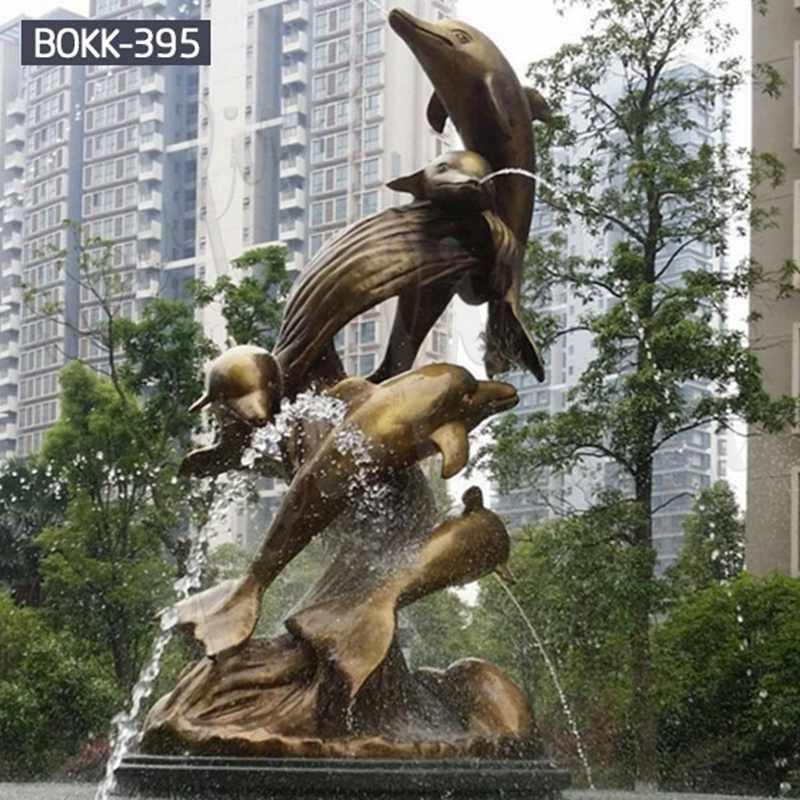 Fountains have become more and more popular in modern society. Therefore, people would also choose a small fountain as an ornament for the outdoor garden in their home. Dolphins are also one of the favorite aquatic animals. As a kind of aquatic mammals, they are mostly small-sized toothed whales. They are widely living in the world's oceans, and there are also brackish waters in the sea and rivers near the mouth of the river. The combination of the dolphin statue and the fountain not only satisfies the customer's love for the fountain, but also meets the customer's need to purchase a dolphin sculpture.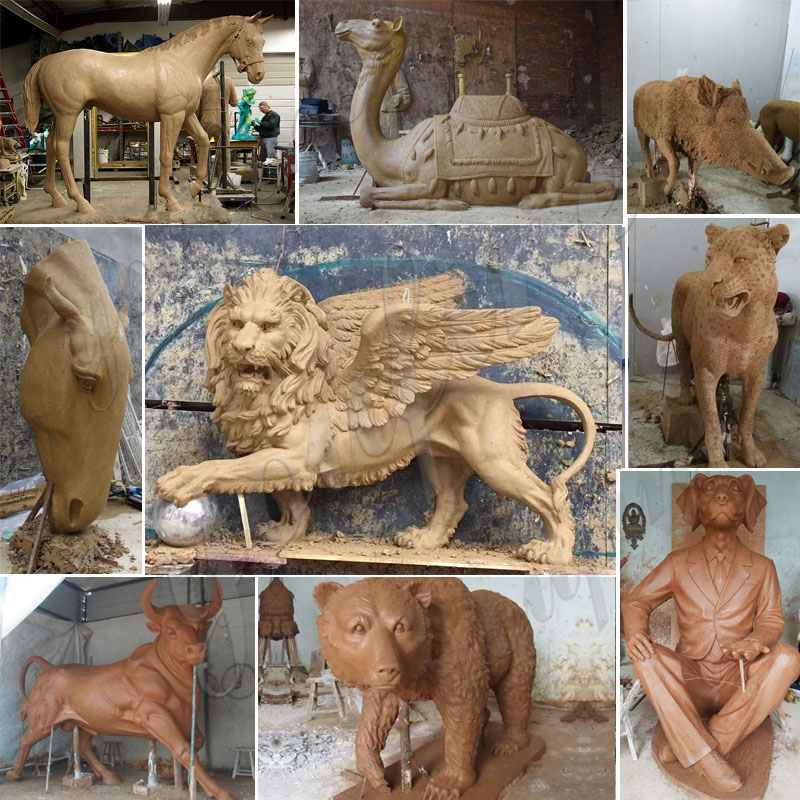 3.What we could make about the bronze dplphin fountains?
Firstly, You Fine bronze foundry has many professional artists who could make bronze dolphin sculptures of different styles. And I believe that you could find a style you like.
Secondly, our factory is large enough and staffed, and our quotations are timely and accurate. At the same time, there are quality control personnel to ensure the production cycle.
Then, our clay masters learn to make animal clay molds from a young age, their skills are learned from their parents. So they could make any animal a vivid life.
In addition, our bronze sculpture craftsmen have many years of experience in carving. They often engage in the carving of various animals and could grasp the details of each sculpture.
Finally, during the production process, we would also modify the wax pattern according to the design to avoid throwing away some details in the model during the production process.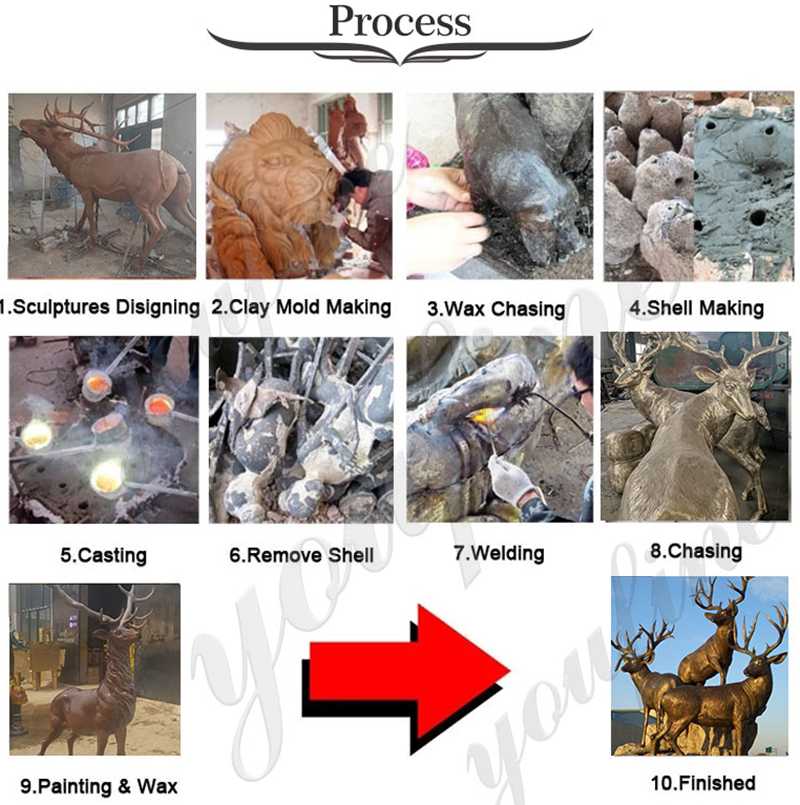 4. More designs of brozne animal statues:
Here at our You Fine Art Sculpture, you could find any brozne animal sculptures you want. For example, bronze horse statues, bronze deer statues, bronze bull statues, bronze dog statues, bronze lion statues, bronze leopard statues, bronze dolphin statues, and so on. At the same time, we also offer customized services, regardless of the style, size or color of the product. We could meet your requirements for sculpture as much as possible.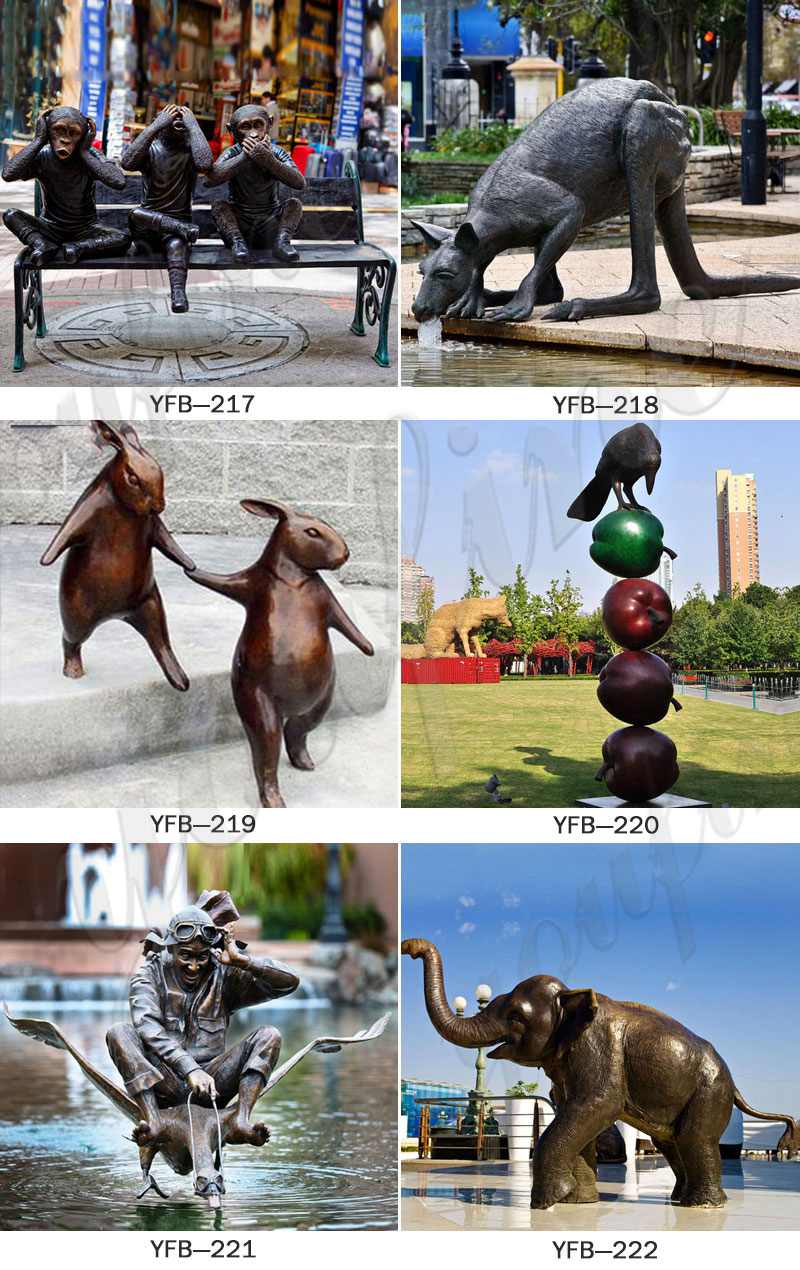 With more than 30 years of experience in the production of bronze statues, our products are perfect in both detail and quality. If you are interested in our products. Please send us the e-mail (sales@you-fine.com), or call us (+86 13938480725). Or leave a message on our website, our professional and friendly sales staff would reply you within 24 hours.