Details of Persephone Statue:
The Persephone statue has his left hand raised, holding a bunch of lit flashlights. The sculpture is meant to represent the Greek goddess who returns from the underworld every spring to bloom. Manufactured in France, the piece was mainly made by the sculptor Armand Toussaint and cast by Graux-Marly. The piece is located at the Holcomb Garden Pool at Butler University in Indianapolis, Indiana, USA.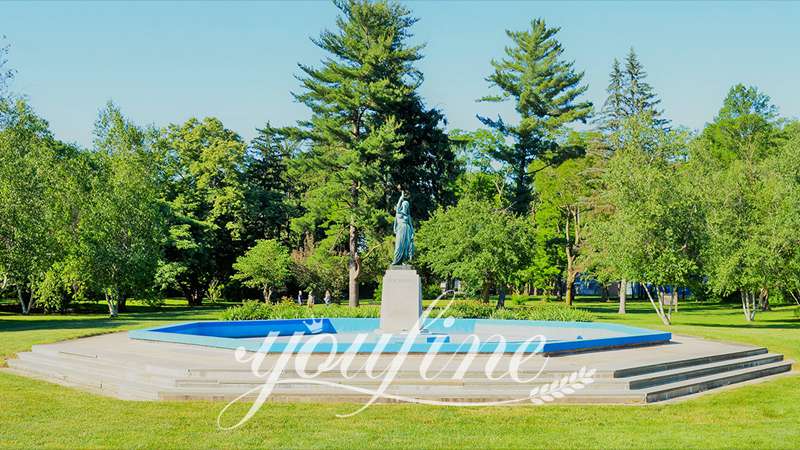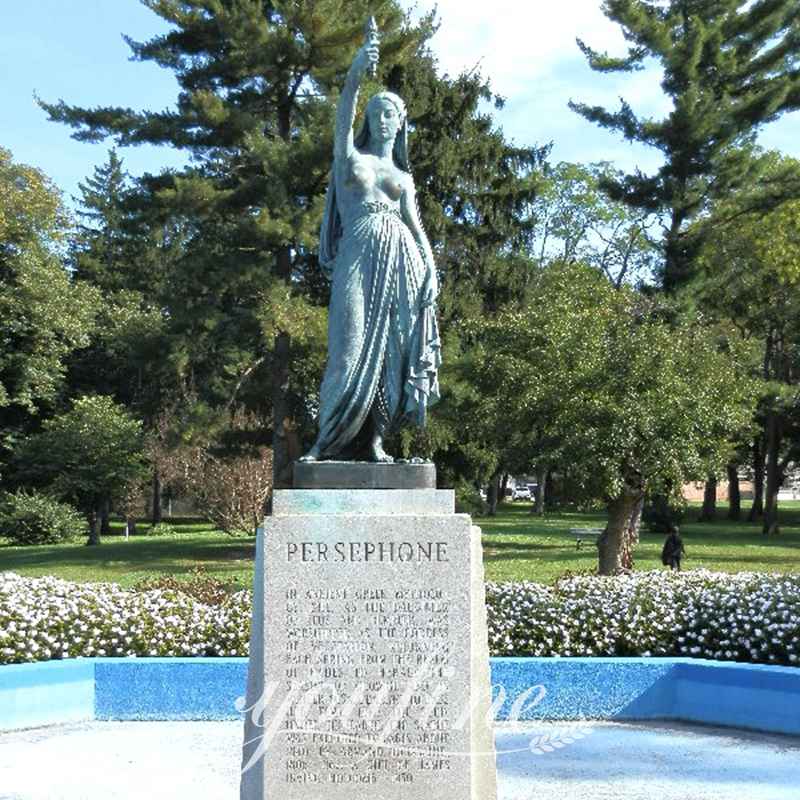 The Persephone sculpture stands on a limestone plinth at the center of a concrete octagonal pool. In addition, the bronze female figure hangs down from the waist to show her beautiful figure. Made in France, the sculpture was originally located at the Swift estate in Chicago, Illinois.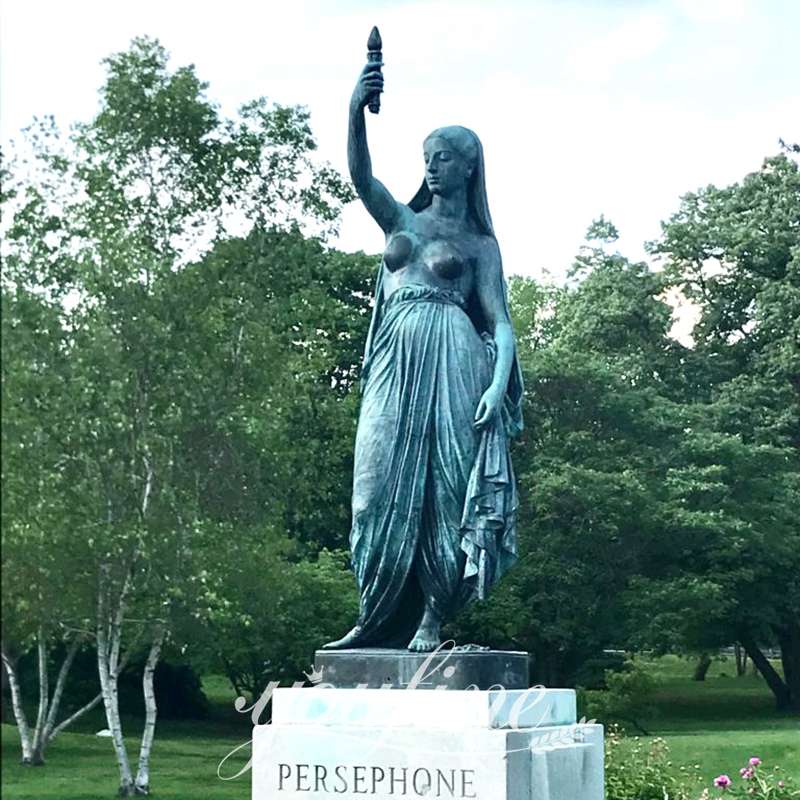 What is Lady Persephone Known for?
Persephone is the wife of Hades, the queen of the underworld in ancient Greek mythology. Persephone is the Goddess of the Underworld as well as a goddess of vegetation. Her symbols are the pomegranate, seeds of grain, flowers, and deer.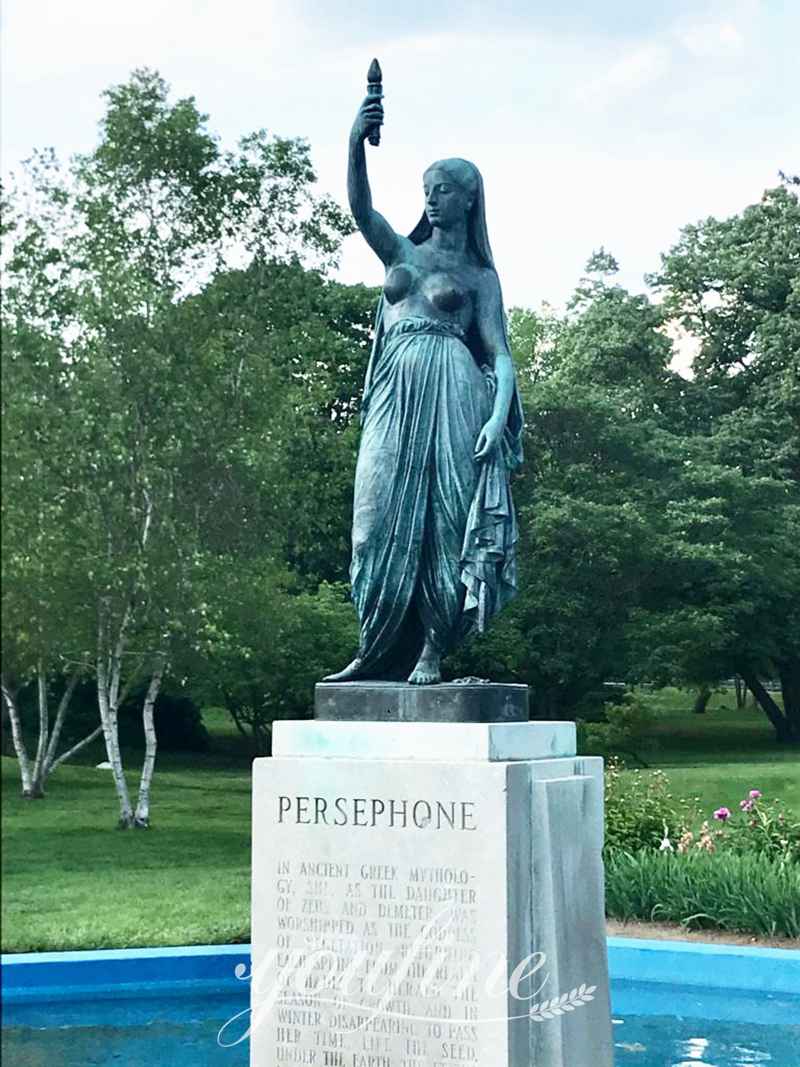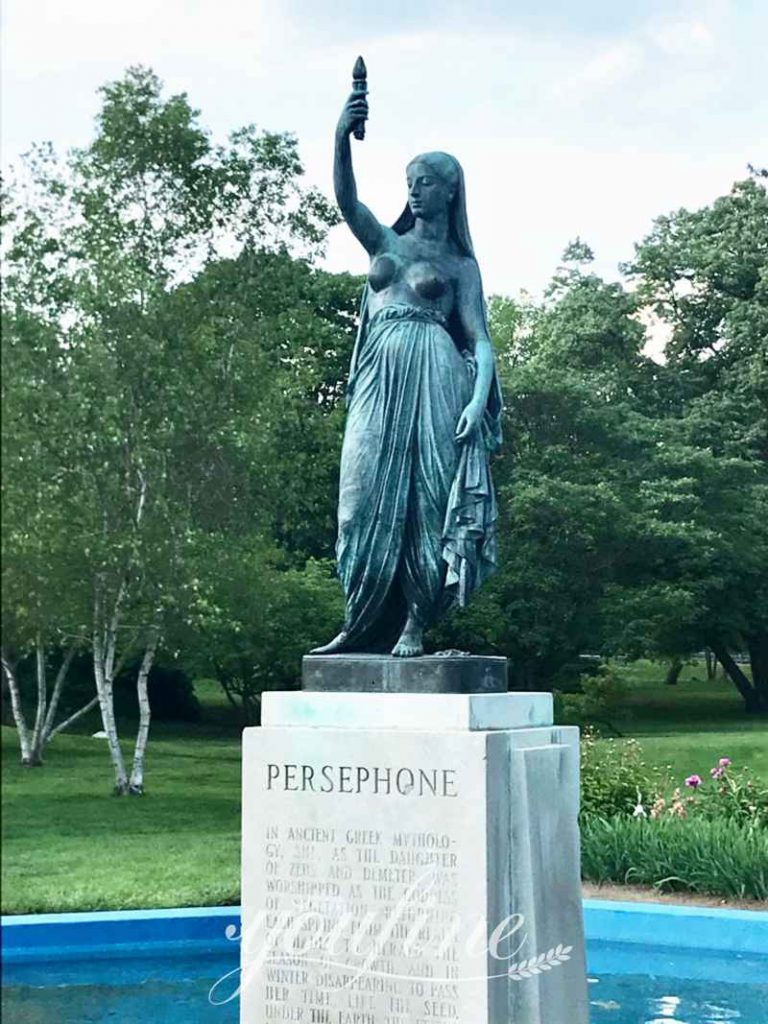 Persephone herself was a seed goddess. Therefore, what she corresponds to is mainly the grains that were commonly used in ancient Greece. When she is in the underworld, she represents the seed sleeping in the dark soil. When she returns to the ground in the spring, she awakens the seed with the power of Demeter, the goddess of growth. So the seeds on the ground began to wake up and sprout. Then, the goddesses of the season's Hole would come to welcome Persephone back to the sisterhood.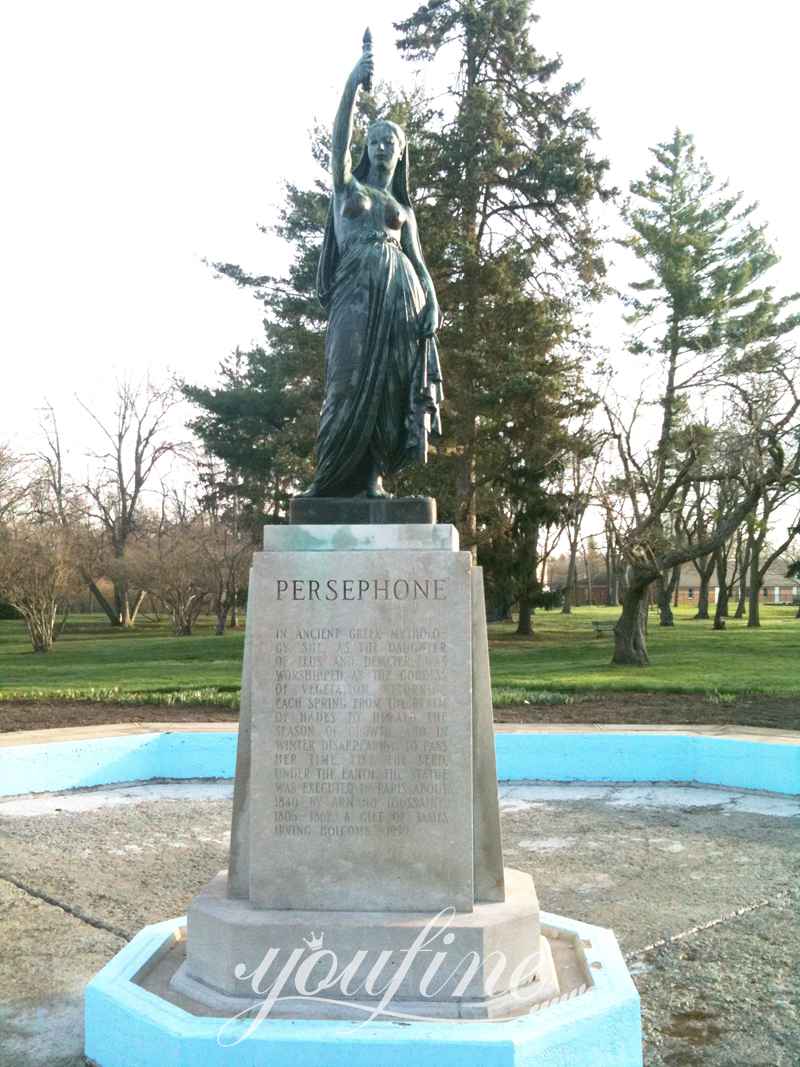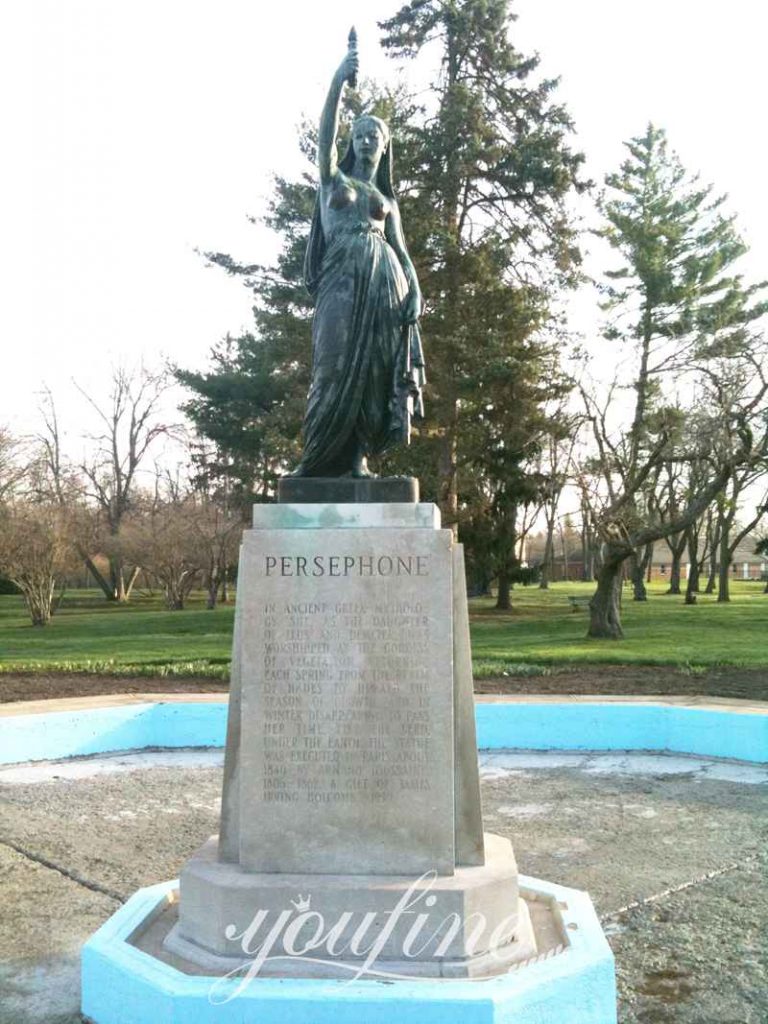 Professional Chemical Coloring Method:
Our professional artists are proficient in coloring techniques for bronze firgure sculptures. And, we use heat tinting to give you a beautiful Persephone sculpture. Then, thermal coloring is to heat the surface of the cast copper sculpture to catalyze the reaction of chemicals and copper.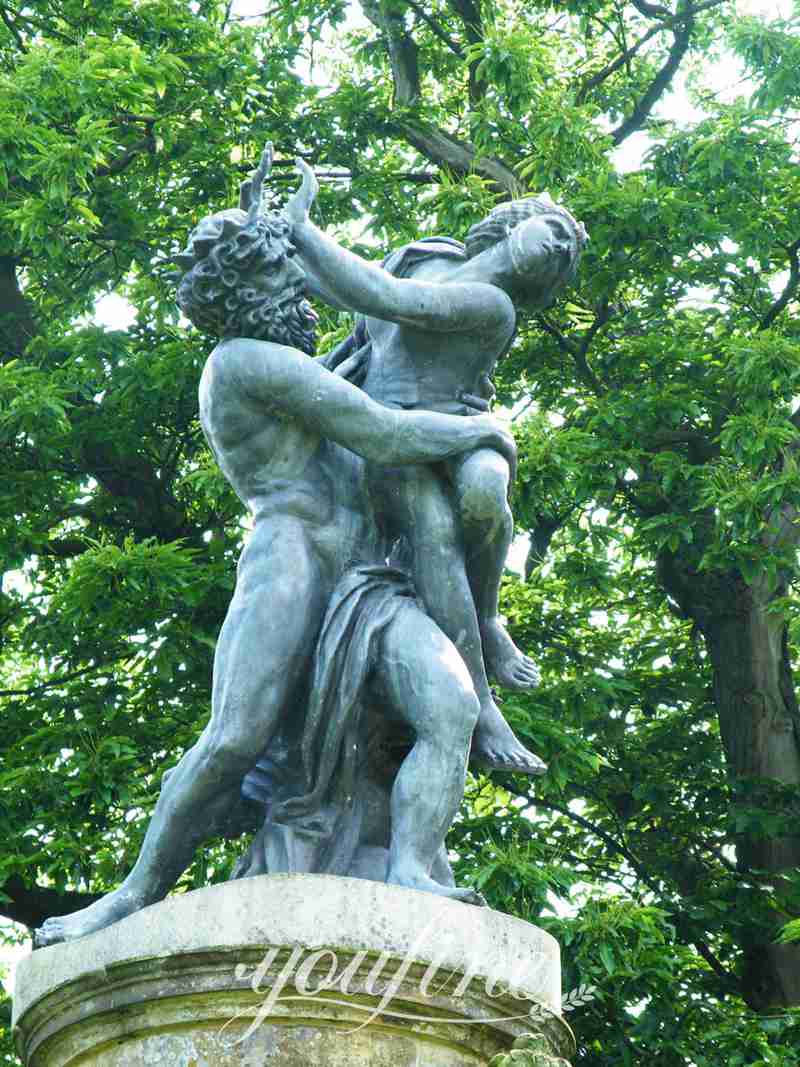 Moreover, this coloring method could ensure the stability of the color and the continuity of time. So, over time, the colors of our bronze lady sculptures would become more and more beautiful and natural. Of course, after coloring, we would do a layer of protection on the surface of the cast copper sculpture. This method could also ensure that the sculpture has a longer lifespan.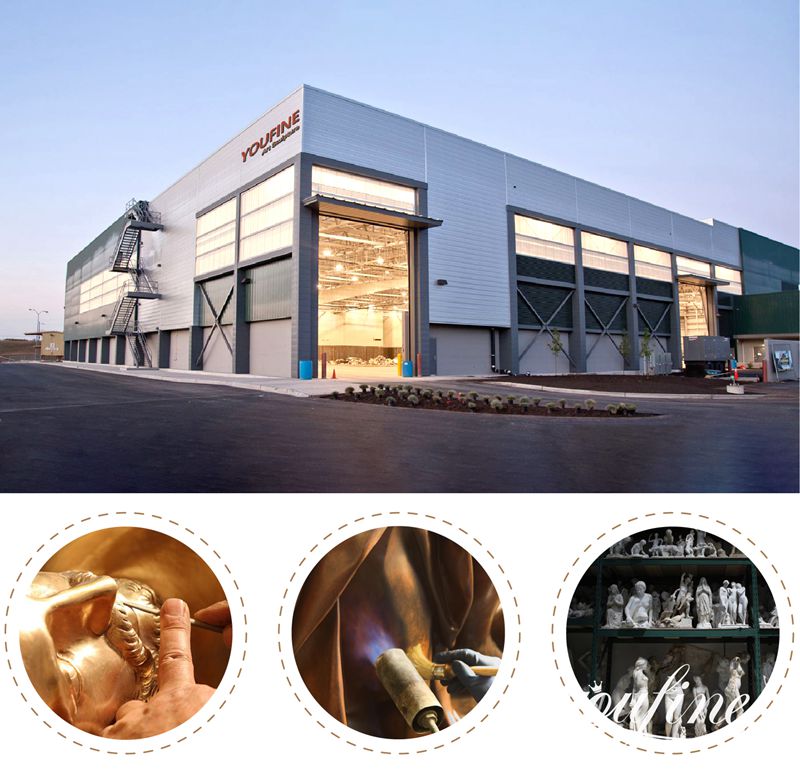 Please feel free to contact us if you would like to place a bronze Persephone statue in the park. The artists at YouFine could create beautiful Persephone garden sculpture ornaments for you.